Skip Navigation
Sheila Silver
Director of Undergraduate Studies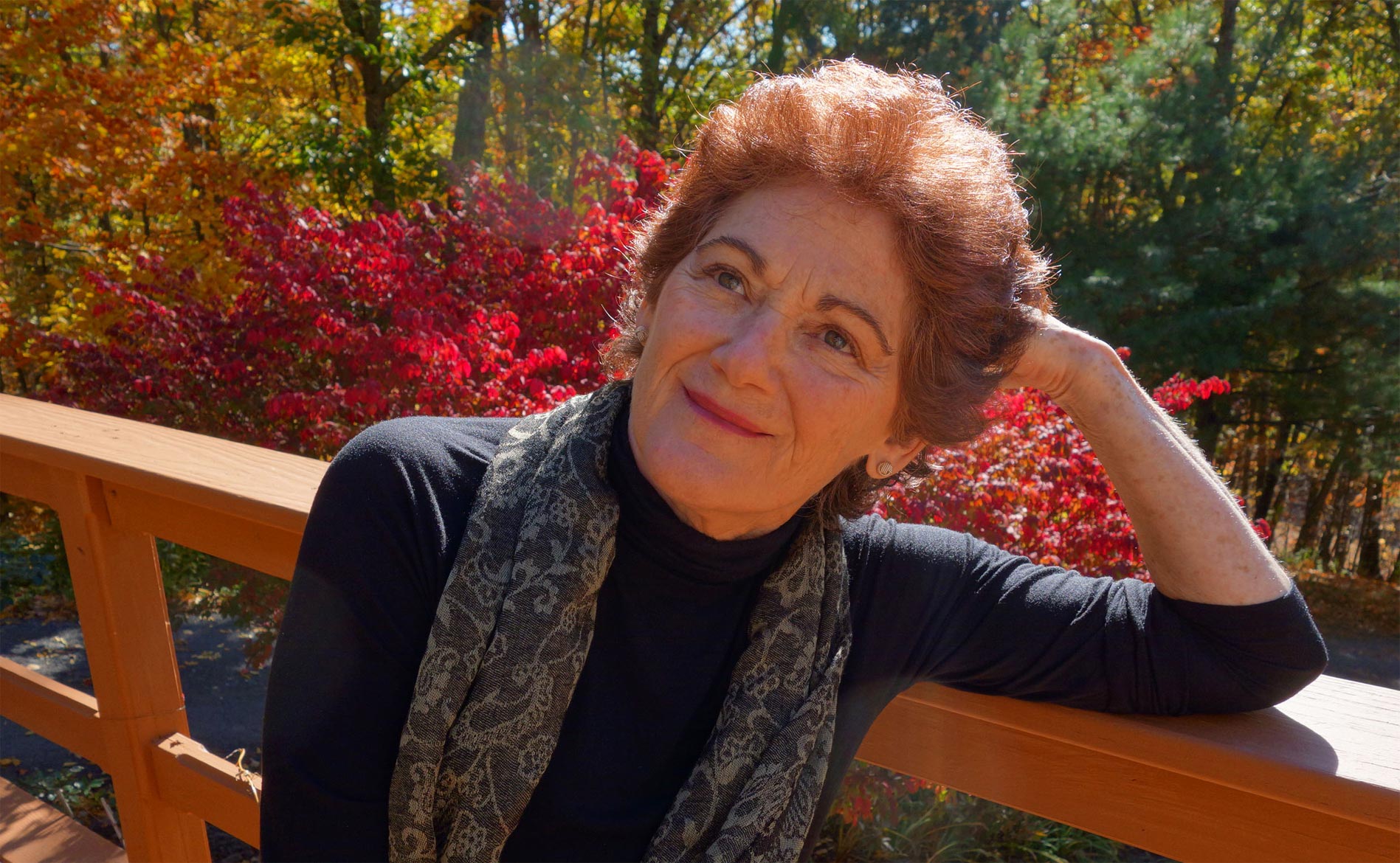 Professor; Composition, Theory and Instrumentation
sheila.silver@stonybrook.edu

Sheila Silver is an important and vital voice in American music today. She has written in a wide range of mediums: from solo instrumental works to large orchestral works; from opera to feature film scores. Her musical language is a unique synthesis of the tonal and atonal worlds, coupled with a rhythmic complexity which is both masterful and compelling. Again and again, audiences and critics praise her music as powerful and emotionally charged, accessible, and masterfully conceived. "Only a few composers in any generation enliven the art form with their musical language and herald new directions in music. Sheila Silver is such a visionary." (Wetterauer Zeitung, Germany, 2004)
Born in Seattle, Washington in 1946, Silver began piano studies at the age of five. Ms. Silver earned her Bachelor of Arts from the University of California at Berkeley in 1968 where she began composition studies with Edwin Dugger. Upon graduation she was awarded the coveted George Ladd Prix de Paris for two years study in Europe where she worked with Erhard Karkoschka in Stuttgart and Gyorgy Ligeti in Berlin and Hamburg. She earned her doctorate from Brandeis University where she studied with Arthur Berger, Harold Shapero, and Seymour Shifrin. Her studies also included an Abraham Sachar Traveling Grant which enabled her to spend 18 months in London and a Koussevitzky Fellowship for a summer at the Berkshire Music Center at Tanglewood where she studied with Jacob Druckman.
Sheila Silver's compositions have been commissioned and performed by numerous orchestras, chamber ensembles, and soloists throughout the United States and Europe including: the Los Angeles Philharmonic Orchestra, the RAI Orchestra of Rome, the American Composers Orchestra, the Indianapolis Symphony Orchestra, the Stockton Sympony, the Chicago String Ensemble, the Richmond Symphony, the Illinois Symphony, the Gregg Smith Singers, the Hartford Chamber Orchestra, Alexander Paley, Gilbert Kalish, Timothy Eddy, the Guild Trio, Heidi Lehwalder and the Muir Quartet, and the Ying Quartet.
Her honors include: a Bunting Institute Fellowship; the Rome Prize; the American Academy and Institute of Arts and Letters Composer Award; twice winner of the ISCM National Composers Competition; and awards and commissions from the Rockefeller Foundation (Bellagio Residency), the Camargo Foundation, the MacDowell Colony, New York State Council of the Arts, the Barlow Foundation, the Paul Fromm Foundation, the National Endowment for the Arts, and the Cary Trust. She was recently awarded the 2007 Raymond and Beverly Sackler Prize in Music Composition in Opera.
Her opera, The Thief of Love, A Lyric-Comic Opera in Three Acts, was featured in New York City Opera's Showcasing American Composers, May 2000 and received its fully staged world premiere in March 2001 by the Stony Brook Opera with David Lawton, conductor, Ned Canty, director, and sets by Phillip Baldwin. A film of that production was recently released on DVD to critical acclaim, following its NYC premiere screening at Makor sponsored by American Opera Projects.
Recent recordings, both on the Naxos label, include her Piano Concerto and Six Preludes for Piano on poems of Baudelaire, with Alexander Paley, piano, and the Lithuanian State Symphony Orchestra, Gintaras Rinkevicius, conductor; and her Shirat Sara (Song of Sarah) with Gerard Schwarz and the Seattle Symphony Strings.
Midnight Prayer, commissioned and premiered by the Stockton Symphony Orchestra, received its second performance in March 2005 by the Rochester Philharmonic Orchestra. "Silver describes her work as a "prayer for world peace," but it is no quiet, passive meditation. Rather, it is a remarkable 12 minute tone poem that conveys a sense of urgency through its ingenious use of harmonic tension and orchestral color." (Democrat and Chronicle, Rochester)
Silver composed the sound track to Who the Hell is Bobby Roos?, a feature film which was awarded the New American Cinema Award at the Seattle International Film Festival, 2002 and is currently available on DVD.
Sheila Silver lives in Spencertown, New York, with her husband, film writer and director, John Feldman, and their 9 year old son, Victor Feldman. Silver is Professor of Music at the State University of New York, Stony Brook. Her music is published by MMB Music, Studio 4 Productions, and Argenta Music, and is recorded on various labels.
Department of Music
3304 Staller Center
Stony Brook, NY 11794-5475
Phone: (631) 632-7330
Fax: (631) 632-7404