Skip Navigation
Sameer Apte, Cello
American cellist Sameer Apte (b. 1997) is currently a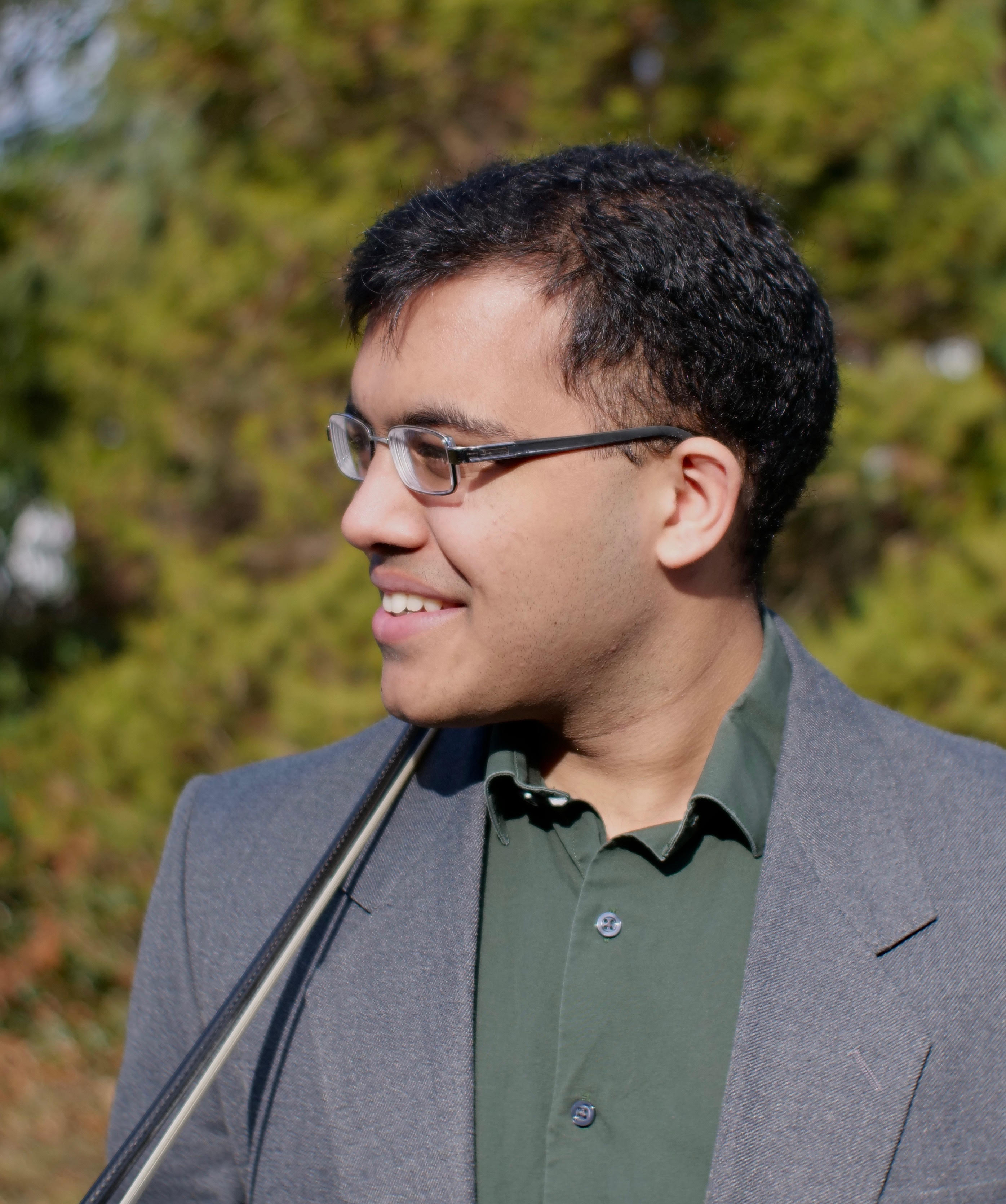 doctoral candidate and teaching assistant at Stony Brook University, where he studies with Colin Carr and teaches the undergraduate cello class. Apte has performed as a substitute with the Aeolus Quartet and
alongside members of many major American orchestras, and collaborated as soloist with conductors Carl Topilow, Stephen Schultz, and Gerard Schwarz. From 2020-2022 he was a fellow at the Aspen Music Festival, where he performed in the Aspen Chamber Symphony and joined the Aspen Contemporary Ensemble for the world premiere of Du Yun's Oksoko, and a fellow of Aspen's Center for Orchestral
Leadership. A 2019 fellow of the Tanglewood Music Center and a 2017 fellow of the Pacific Music Festival, Apte has served as principal
of both festivals' orchestras. In 2016, Apte was a fellow at Madeline Island Chamber Music in Wisconsin.
Apte was a member of the conductorless New England Conservatory Chamber Orchestra and founded the Murr Trio, which held a fellowship in the school's Community Performances and Partnerships program. He was a four-year recipient of Carnegie Mellon
University's cello prize and a three-time winner of the Harry G. Archer prize for solo excellence. He performed both Walton's Cello Concerto and Andrew Dewey's Hedonism as soloist with the Carnegie Mellon Philharmonic, where he was principal cellist from 2016 to 2019. Apte is also a former member of the Carson String Quartet, which from 2017-2018 was quartet-in residence with the Mendelssohn Choir of Pittsburgh and performed frequently on Carnegie Mellon's Chamber Series. The Carson String Quartet was also the 2019 ensemble-in-residence of the Chamber Music Society of Fort Worth's emerging artists program.
In 2021, Apte earned his master's degree from the New England Conservatory under Paul Katz, to whom he was class assistant and a recipient of the Gregor Piatigorsky scholarship. He previously attended Carnegie Mellon University, studying cello under Anne Martindale Williams and orchestral conducting under Daniel Nesta Curtis. His other cello teachers include Michael Haber, Martha
Baldwin, David Premo, and Brinton Smith. In chamber music, he has studied under David Harding, Merry Peckham, Mark Steinberg, and Yo-Yo Ma.
A native of Cleveland, Ohio, Sameer Apte began his studies at age three under Nicole Clouser at The Music Settlement. Outside of
music, he enjoys reading, running, chess, looking for wildlife outdoors, and supporting Cleveland sports. He also is a freelance contributor to ecological research and writes questions for high-level trivia competitions.
Department of Music
3304 Staller Center
Stony Brook, NY 11794-5475
Phone: (631) 632-7330
Fax: (631) 632-7404