Skip Navigation
Robert Cantinella, Double Bass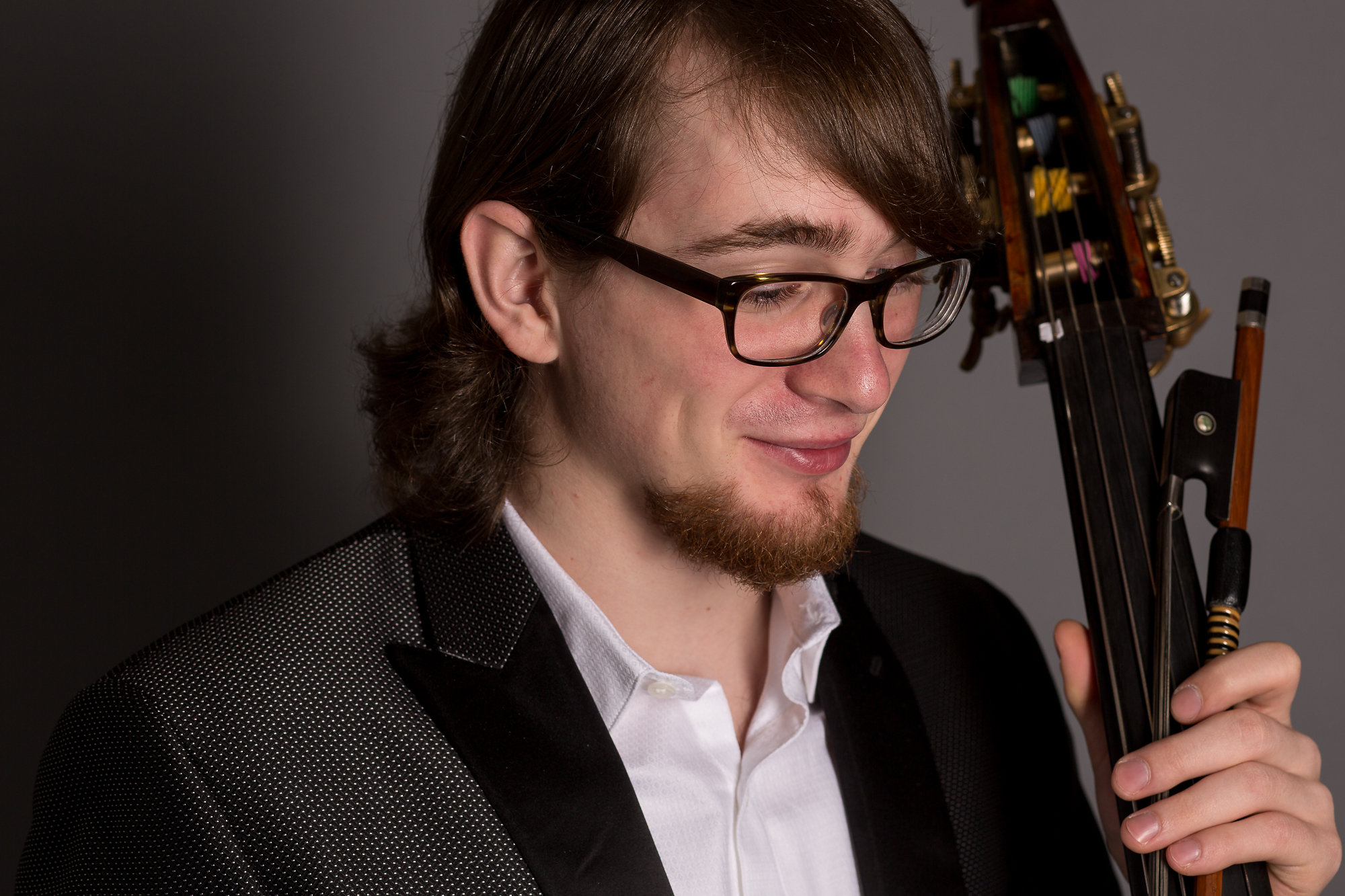 Award winning double bassist Robert Catinella is a Long Island native who captures audiences with his virtuosity and eclectic performance styles. A native of Long Island, Rob performs frequently in the New York area, as well as along the east coast United States, spanning from Rochester, NY to Washington D.C. His performances include appearances at popular venues such as Carnegie Hall, Avery Fischer Hall (now David Geffen Hall), the Grand Ole Opry, and more.
As a soloist Rob has secured first prize in multiple competitions, including the One World Symphonic Festival Competition and the Shenandoah Conservatory Soloists Competition. He has subsequently performed as a concerto soloist with both orchestras, under the direction of Maestro Jan Wagner and Julius P. Williams. Being proclaimed as "a young Gary Karr," Rob hopes to continue his mission of opening the public eye to the wonders of the double bass through instrumental competitions, teaching, and public performance.
Eager to step outside of conventional boundaries, Rob also specializes in multiple genres of music, including classical, rock, country, and bluegrass. In addition to double bass, he frequently plays and teaches the electric bass.
Rob holds a Bachelor and Master's of Music from Shenandoah Conservatory, where he studied with double bass virtuoso Donovan Stokes for five years. Currently, he is pursuing a doctoral degree at Stony Brook University, studying with NY Philharmonic assistant principal Blake Hinson.
Department of Music
3304 Staller Center
Stony Brook, NY 11794-5475
Phone: (631) 632-7330
Fax: (631) 632-7404