Skip Navigation
Eduardo Leandro
Associate Professor of Music, Percussion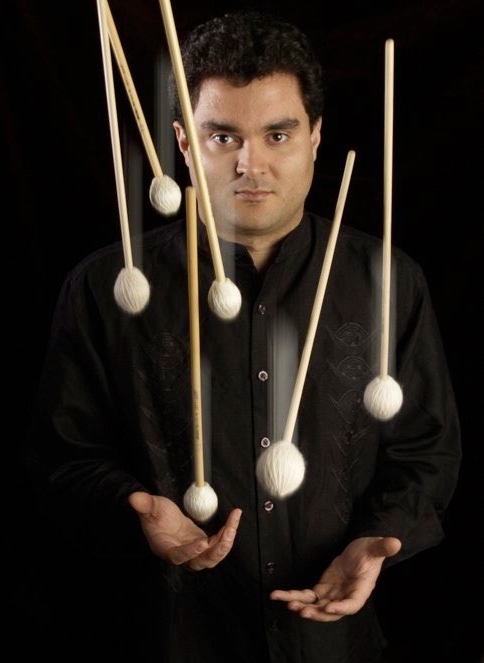 Director of the Contemporary Chamber Players
eduleo@mac.com  
Eduardo Leandro teaches percussion at Stony Brook University in new York, where he is also the artistic director of its new music ensemble, the Contemporary Chamber Players.  He taught at the Haute École de Musique de Genève and directed the percussion program at the University of Massachusetts at Amherst between 1999 and 2007.  He has conducted some of the most important pieces of the twentieth century, including Schönberg's Pierrot Lunaire and Chamber Symphony, Ligeti's Piano and Chamber Concertos, Messiaen's Exotic Birds, Xenakis' Palimpsest, Boulez's Derives I, and several premieres for mixed ensemble. He has also conducted great part of the percusion ensemble repertoire from Varèse's Ionization onwards.
As a percussionist Eduardo Leandro has performed with ensembles such as the Steve Reich Ensemble, Orpheus Chamber Orchestra and Bang-on-a-Can All Starts. He is part of the Percussion Duo Contexto, wich was an ensemble in residence at the Centre Internacional de Percussion in Geneva for ten years. He played regularly with Ensemble Champ d'Action in Belgium, with Concertgebouw Orchestra in Amsterdam, and with Ensemble Contrechamps in Switzerland, under the direction of Pierre Boulez, Heinz Holliger, and David Robertson among others.
He has performed in music festivals throughout the world such as the Suita Music Festival in Osaka, Ferienkurse fur Neue Muzik Darmstadt, Festspiel in Salzburg, Ars Musica in Brussels, Archipel in Geneva, Nits de Altea in Spain, Espinho Music Meeting in Portugal, Izmir Music Festival in Turkey, Athenaeum Concert Series in Helsinki and Festival d'Automne in Paris.
He has won the New Music Contest in Dusseldorf, Germany, and the second prize in the Eldorado Competition in Sao Paulo, Brazil. He was a judge at the 2nd. International Marimba Competition in Osaka.
Eduardo Leandro was born in Belo Horizonte, Brazil. He attended the Sao Paulo State University, the Rotterdam Conservatory in the Netherlands, and Yale University, having studied percussion with John Boudler, Jan Pustjens, and Robert van Sice.
He has had the kind support of Vic Firth Mallets and Pearl Instruments for the last several years.
Department of Music
3304 Staller Center
Stony Brook, NY 11794-5475
Phone: (631) 632-7330
Fax: (631) 632-7404