Skip Navigation
Arthur Haas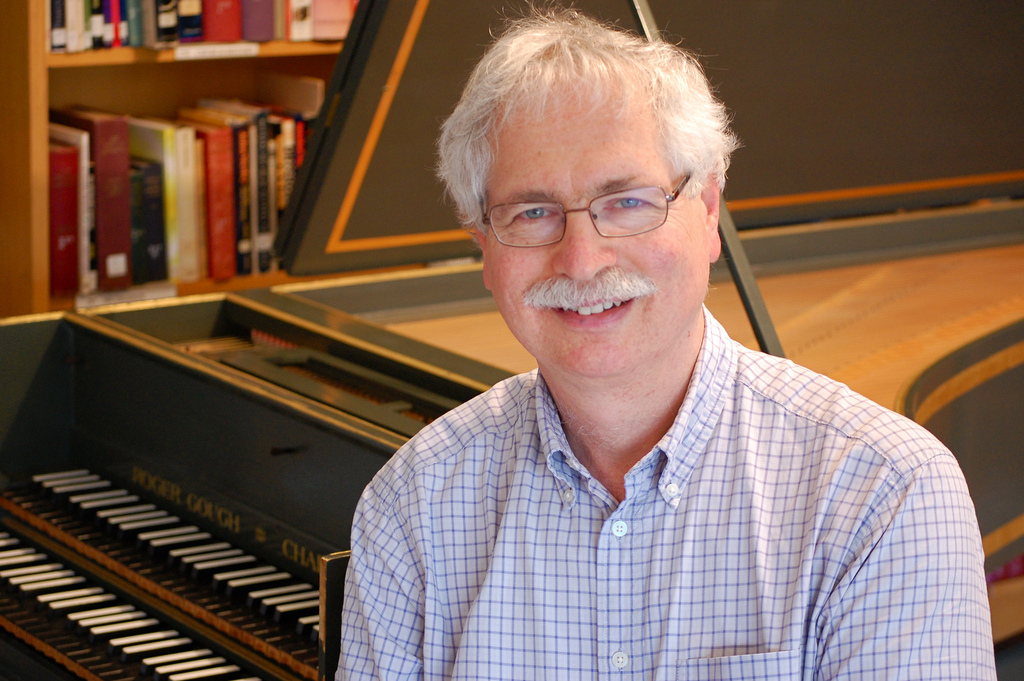 Professor of Harpsichord, Early Music Performance and Continuo
arthur.haas@stonybrook.edu
Arthur Haas is one of the most sought-after performers and teachers of Baroque music in the United States today. He received the top prize in the Paris International Harpsichord Competition in 1975 and then stayed in France for a number of years as an active member of the growing European early music scene. While in Paris, he joined the Five Centuries Ensemble, a group acclaimed for its performances and recordings of Baroque and contemporary music.
He played the premiere performance of William Albright's Concerto for Harpsichord and Orchestra in 1994. He is a member of the Aulos Ensemble, one of America's premier period instrument ensembles, whose recordings of Bach, Vivaldi, Telemann, and Rameau have won critical acclaim in the press, as well as Empire Viols, and the exciting new group, Gold and Glitter. His partners for duo recitals and concerts with early music specialists include Marius van Altena, Julianne Baird, James Bowman, Phoebe Carrai, William Christie, Alan Curtis, Bruce Dickey, Jan DeGaetani, Laurence Dreyfus, Paul Leenhouts, Judith Nelson, Paul O'Dette, Stephen Preston, and Marion Verbruggen. Praised by Le Monde for his interpretation of French keyboard music, he has recorded duo harpsichord music of Gaspard Le Roux with William Christie and solo CDs of music by Jean-Henri d'Anglebert, Forqueray, the complete keyboard works of Rameau, extensive harpsichord music of the English Restoration, and most recently works of Bernardo Pasquini. Annual summer workshop and festival appearances include the International Baroque Institute at Longy, Portland (ME) Bach Virtuosi Festival, the Berkeley Early Music Festival, and Amherst Early Music, where he served as artistic director of the Baroque Academy from 2002 to 2011. In addition he has been a featured soloist and teacher at the Flintwoods Collection of Antique Keyboard Instruments in Delaware.  
He is professor of harpsichord and early music at Stony Brook University and is a founding faculty member of Juilliard's historical performance program. In fall 2012, he joined the faculty of the Yale School of Music. He is also serving on the national screening committee of the Fulbright Scholar Program in the field of organ and historical performance for a three-year period that started in fall 2018.
Department of Music
3304 Staller Center
Stony Brook, NY 11794-5475
Phone: (631) 632-7330
Fax: (631) 632-7404