Skip Navigation
Nirmali Fenn
Assistant Professor; Composition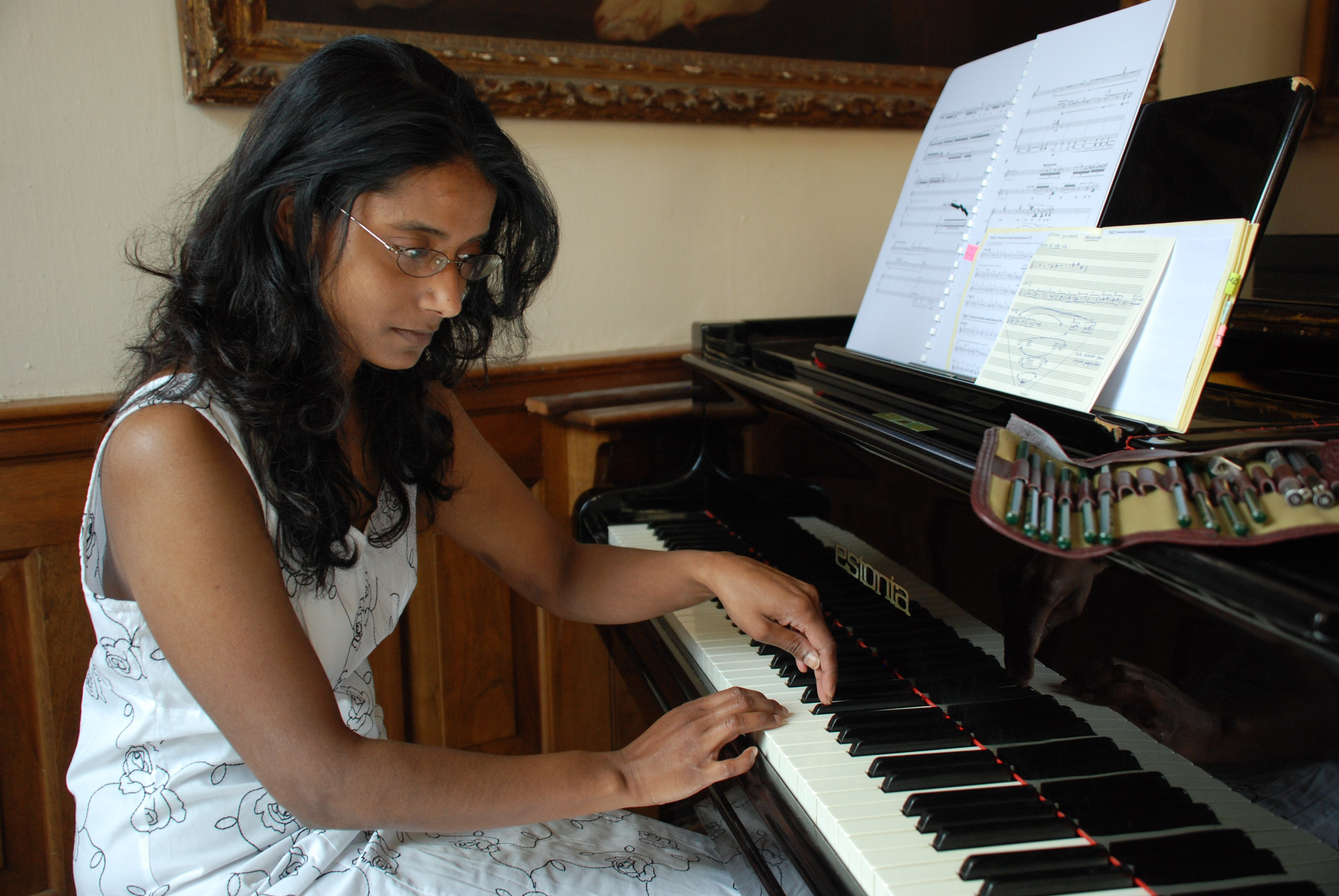 nirmali.fenn@stonybrook.edu

Nirmali Fenn is a Sri Lankan-born Australian composer. She received her initial music education in Australia from the universities of New South Wales and Melbourne. With the support of the prestigious Clarendon Fund Scholarship, she later read music at Oxford University. She has worked on the faculties of the University of Hong Kong, New York University, University of New South Wales and Yale-NUS College, Singapore.
Nirmali's music has been described as "dynamic and sculpturally fluid" [Records International] exploring the "poetics of spacetime thematic resonance" [Gapplegate]. Her focus is to challenge audiences to 'see' with their ears. This is one of the reasons she loves collaborating with dancers – Pun Siu Fai [ Duchamp and I Ching opening the 9th Guangdong Dance Festival in Guangzhou, China] and Daniel Leung. Currently, she's working with Czech choreographer Jiri Bartovanec from the Berlin based Sascha Waltz Dance Co on a project that will be touring Europe titled Resistance.
Nirmali has served as a composer-in-residence at a number of major European festivals, most notably the Lakes District Summer Music Festival in the U.K. and the Saxophone Habanera Festival in Poitiers, France. Of the first performance of her song cycle Over Exposed at Abbaye Royaumont in Paris, Le Monde praised it as "standing out in the genre of 'songs' of today" and La Croix described it as "deeply moving". Her compositions have been performed by the Arditti String Quartet, Ensemble Cairn, Ensemble Linea, the Kuss Quartet, Melbourne Symphony Orchestra, the Endymion Ensemble, the Hong Kong New Music Ensemble, Ensemble Concorde, the S.E.M Ensemble, Ostravska banda, Mivos Quartet and Ensemble Phorminx.
Nirmali's music Clash of Icicles is available on Kairos and further information from her website.
Website: www.nirmalifenn.com
Department of Music
3304 Staller Center
Stony Brook, NY 11794-5475
Phone: (631) 632-7330
Fax: (631) 632-7404