Skip Navigation
Graduate Study in Music 
Stony Brook's graduate programs in Composition (M.A./Ph.D.), Critical Music Studies (M.A./Ph.D.), and Performance (M.M./D.M.A.) encourage students to develop their individual interests and voices in a collaborative environment. Our Department offers a lively creative and scholarly home to students from all over the world. Our alumni can be found in major universities and orchestras, and in diverse careers as professional musicians and educators. With some 200 graduate music students and over 40 graduate faculty, we are proud of our energetic and supportive community. We invite you to join us!

Entering classes at a glance:
Composition 2–4 students 

Critical Music Studies 2–4 students 

Performance 30–40 students 
Do you have questions about Graduate Studies in the Stony Brook Music Department at Stony Brook University? Please email us at music.gradadmissions@stonybrook.edu!
This Admissions Information page is general information for all applicants. For information specific to your area of study, please click the links to the left.  If you have substantive questions after reading through this information, please send your inquiry to:  Music.GradAdmissions@stonybrook.edu
AREAS OF STUDY
Stony Brook's Performance Program is  among the most distinguished in the entire country. They perform hundreds of recitals and concerts per year, have recorded on over 900 recordings, give master classes, and sit on juries of important music competitions. Our faculty perform regularly with such orchestras as Orpheus Chamber Orchestra, the New York Philharmonic, and the Metropolitan Opera and Metropolitan Opera Orchestra; with venerated ensembles such as the the New York Woodwind Ensemble, Lincoln Center Chamber Players, and the American Brass Quintet; as guest artists with such ensembles as the Cleveland Quartet, Juilliard Quartet, Tokyo Quartet, Carducci and Fitzwilliams String Quartets; and as soloists with the world's greatest opera companies and orchestras, including the London Philharmonic, the Cleveland Orchestra, the Boston Symphony, the New York Philharmonic, the Amsterdam Concertgebouw, and the Warsaw Philharmonic.
Our faculty perform not only in ensembles squarely in the classical mainstream but with those on the "margins" as well, as members of early music ensemble Aulos and contemporary ensemble Duo Contexto. Venues in which faculty perform include the most storied halls in the United States and abroad. Eager to participate in the ongoing development of the art, our faculty have commissioned dozens of works from a wide range of composers all along the musical spectrum. Faculty provide expert mentorship for students, and, with their vast network of resources, are instrumental in assisting students in their successful transition to the professional musical world.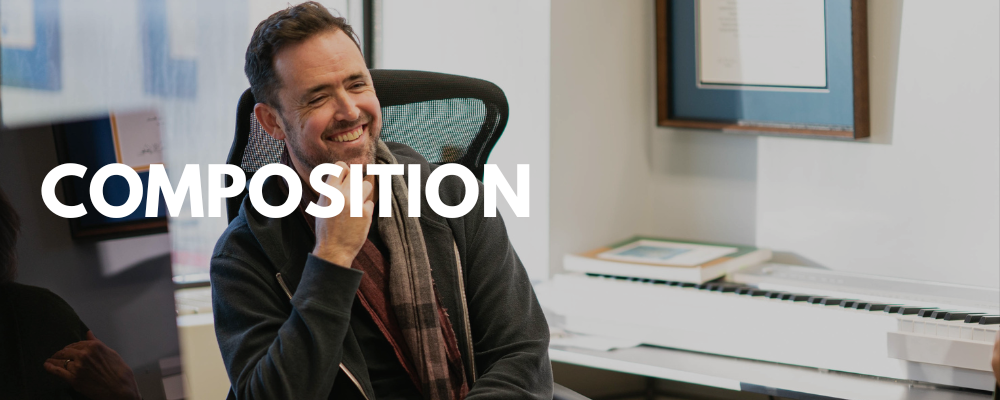 The Composition Program offers a wide array of performance opportunities for graduate composition students including collaboration with the Contemporary Chamber Players and orchestra readings with the Stony Brook Symphony Orchestra each semester. Performed in over 450 venues worldwide, our composition faculty write in a wide range of styles and idioms, and we encourage our students to develop and refine their own voices.  The Department prides itself on the close relationship between student composers and our large and excellent graduate performance program.  The tradition of new music championship runs deep in the Department, which encourages performers, composers, and scholars to interact in integral ways.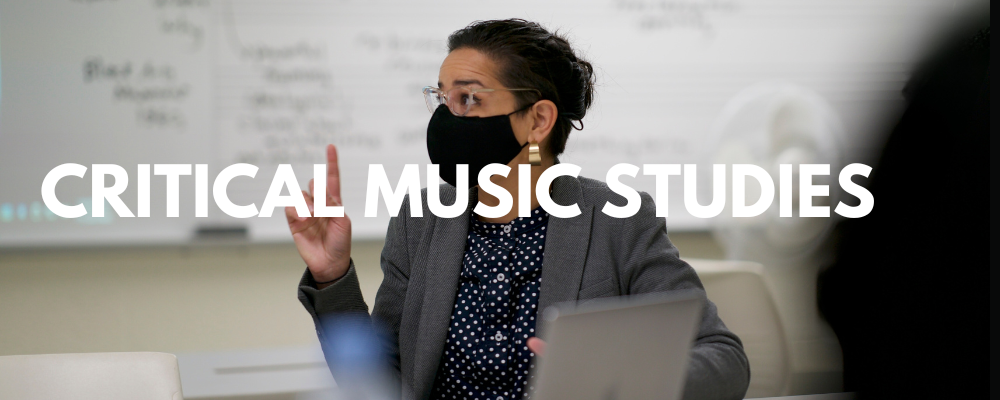 The graduate program in Critical Music Studies (CMS) takes a broad approach to the humanistic study of music and sound.Faculty andstudents develop research projects that freely engage musicology, music theory, and ethnomusicology and their interdisciplines. The program of study is flexible, responsive to students' interests and needs, and to the diversity of musical experiences and phenomena throughout history and around the world. Coursework, advising committees, and dissertation topics routinely cross disciplinary boundaries. 
CMS typically makes one to three funded offers of admission each year. These offers come with full funding renewable for up to five years, in the form of a tuition and fee scholarship, stipend, and subsidized health insurance. As of Oct. 1, 2023, the annual stipend is $26,000; for more information on rates and eligibility, see the  Graduate School website). We regularly nominate students for competitive fellowships such as theStony Brook University Graduate Council Fellowship and theTurner Fellowship that substantially increase financial support.