Skip Navigation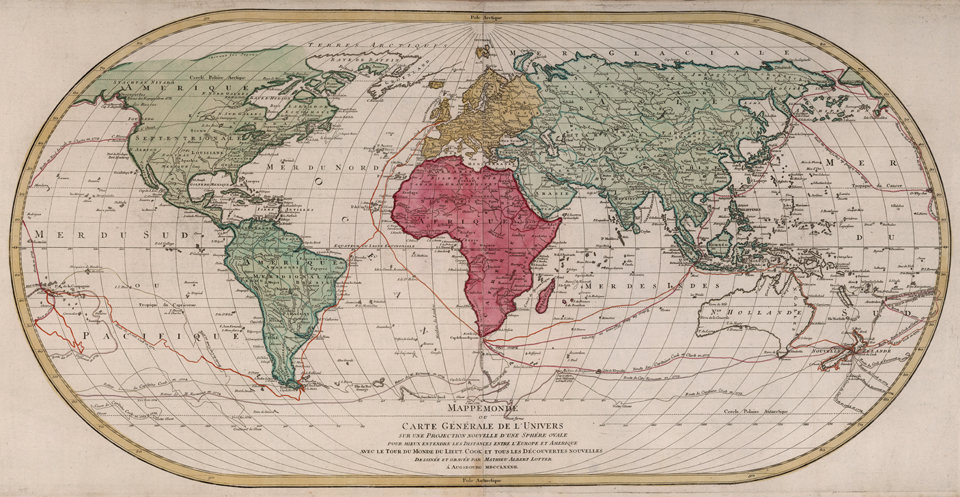 FIELDS

The History Department at Stony Brook, particularly its  doctoral program , organizes itself in two intersecting ways: themes and fields (described below).  

1) African History
History and Africana Studies work closely together to support doctoral students interested in pursuing primary fields or subfields in African history. We also offer opportunities for comparative and interdisciplinary study of themes (see below). In addition to close faculty mentorship, students can gain skills as teaching assistants in the yearly lecture courses we offer on African history, including Environmental History of Africa, History of the African Diaspora, Health and Disease in African History, and Human Rights in Africa. Core faculty in African History include:  Abena Asare (West Africa, human rights, transnational political and social movements, and historical justice); Shimelis Gulema (Horn and East Africa, migration, identity formations (national/diasporic); urbanization, environment and development); and  Shobana Shankar (West Africa, Muslim-Christian relations, gender, international health and humanitarianism, intellectual history).
2)  Atlantic History

Stony Brook offers an innovative, interdisciplinary Ph.D. program in Atlantic History. This relatively new field focuses on the myriad transformations experienced by regions surrounding the Atlantic Ocean—especially Africa, Europe, and the Americas—as they came into prolonged contact during the early modern period. Atlantic historians study the social, cultural, economic, geopolitical, and environmental impacts of these interactions during periods of encounter, conquest, colonization, revolution, and early nation-building. Core faculty in Atlantic History include: Jennifer Anderson (North America and Caribbean, slavery, colonialism, consumption, maritime, environment);  Alix Cooper (Europe, science, environment, culture);  Ned Landsman (North America and Scotland, religion, migration, cultural pluralism);  Donna Rilling (Early Republic, labor, business, entrepreneurship, capitalism); Shobana Shankar (Africa, religion, gender); and  Kathleen Wilson (British Empire, race, gender, and identity). Students may also study with faculty in Latin American history, Africana Studies, and Hispanic Languages & Literatures. Graduate students are encouraged to participate in programs at Stony Brook's Latin American & Caribbean Studies Center and Humanities Institute. Additional classes and seminars (including NYU's Atlantic History Seminar and Columbia's Seminar in Early American History) are available at area universities through a consortium program. 

3) East Asian History

East Asian History provides valuable training for individuals interested in pursuing careers in academia, international business, journalism, government, and NGOs. Stony Brook offers a Ph.D and MA specialization in East Asian History. We adopt innovative and transnational approaches to the study of Chinese and Japanese history to understand East Asia's role in the global order.   Janis Mimura (modern Japan, transnational fascism, political economy, propaganda and visual culture). Other faculty who research Asia's global reach include  Michael Barnhart (US-Japan relations), Agnes He (Chinese heritage language learning),  Young-Sun Hong  (German transnational relations), Shirley Lim (Asian-American studies), Sachiko Murata (Islam and Asian religions), Greg Ruff (China, cultural anthropology), and E.K. Tan (Chinese diaspora, Southeast Asia and film studies). Besides department course offerings, students are encouraged to ​participate in East Asian courses and seminars in the metropolitan New York area and ​network with other graduate students and scholars through the China and Japan Columbia seminars and other SUNY schools​. Ph.D applicants a​re expected to have basic proficiency in the Chinese or Japanese language and pursue further language training at Stony Brook.
4) Environmental History

Few history departments contain such a number and variety of scholars—specialists of different regions, time periods, and methodologies—who study and teach environmental history, broadly defined. Our core faculty comprises Jennifer Anderson (historical ecology, commodities studies, environmental humanities, Atlantic World); Alix Cooper (early modern European histories of science and medicine);  Paul Kelton (indigenous studies, disease and medicine, early America);  Elizabeth Newman (environmental archaeology, material culture, sustainability studies, Mesoamerica); Donna Rilling (urbanization, comparative industrialization, household production, Early Republic); and Chris Sellers (occupational health and hazard, trans-border industry and pollution, comparative suburbs, U.S. environmentalism). Ph.D. students in our program also benefit from the expertise of resident scholars with allied interests: Paul Gootenberg (commodities, illicit goods, drugs, Latin America); Shobana Shankar (health and disease in Africa, international/global health); and Nancy Tomes (U.S. histories of health and medicine). Enterprising students can also find colleagues and mentors in Stony Brook University's highly ranked School of Marine and Atmospheric Sciences and its excellent Department of Ecology and Evolution. Stony Brook's Geospatial Center likewise has openings for graduate student collaboration. 

5) European History

Stony Brook faculty cover a range of periods and topics in European history, with particular strengths in medieval and early modern religion and culture, the Atlantic World, the eighteenth century, empire and decolonization, and modern state formation. Our department includes senior scholars (such as  Kathleen Wilson in modern British history); mid-career scholars (including Young-Sun Hong  in modern German and transnational history, and Alix Cooper in early modern Europe); and younger colleagues (such as Joshua Teplitsky , our most recent hire, in Hapsburg and Jewish history). We practice a range of different methodologies:  Sara Lipton examines medieval religion and society through the lens of visual imagery and material culture, and Larry Frohman  combines social history, governmentality, and global health. Europeanists at Stony Brook also have the opportunity to work with history faculty with expertise on European colonies outside the West ( Eric Lewis Beverley, Shobana Shankar) and such subjects as  Eurasian relations and comparative fascism ( Janis Mimura),  as well as with faculty in other departments and programs, notably  European Languages, Literatures and Cultures .

6) Latin American History

Latin American history is a thriving regional concentration at Stony Brook, long recognized as one of the top Ph.D. training centers in the field. Since 2000, twenty-five students have defended dissertations on Latin American topics, and many of these doctorates have gone on to hold important teaching and research posts across the Americas. Our students win a notable share of international fellowships like SSRC-IDRF and Fulbright grants. They profit from the mentorship of such noted professors as Lori Flores (Latinos, borderlands, labor); Paul Gootenberg (Peru, commodities, drugs); Elizabeth Newman (Mexico, material culture); and Eric Zolov (Mexico, transnational culture). Students also work with related scholars such as Jennifer Anderson (slavery, commodities); Chris Sellers (environmental, labor); and Kathleen Wilson (empire, Caribbean). Students also collaborate with cross-disciplinary Latin Americanists in fields such as Sociology and Hispanic Languages & Literature via the Latin American & Caribbean Studies Center (LACS), which is housed in the History Department. Stony Brook doctoral students engage with peers from Columbia, NYU, and other New York universities through a class consortium program, monthly seminars of the New York City Workshop on Latin American History, and an annual conference. 
 
7) South Asian History
Our growing program in South Asian history is designed to develop well-rounded scholars of the modern and early modern subcontinent. Students develop expertise in South Asian history, but move beyond the narrow regional field to cultivate fluency in global and thematic areas of inquiry to situate their research in broader disciplinary discussions (environment and capitalism, religious networks, transnational urbanism, borderlands). Core faculty in South Asian History include  Eric Beverley  (early modern and modern Deccan, Indian Ocean, Muslim world, urban history, law and crime, transnational history),  Shobana Shankar  (West Africa and Africa-South Asia connections, religion, international health and humanitarianism), Kathleen Wilson  (British Empire; race, gender, and identity), and  Nicholas Wilson  (English East India Company, colonialism and empire, historical and political sociology). Students are also encouraged to work with scholars of other fields and disciplines with expertise on key topics in South Asian history such as colonial and postcolonial dynamics, Persianate societies, and Indian Ocean connections. Collaborations with Stony Brook's   Mattoo Center for India Studies  offer graduate students unique opportunities. Our South Asian History doctoral students engage with faculty and peers from Columbia, NYU, and other area universities, taking classes through the NYC-area   Inter-University Doctoral Consortium .


8) Transnational History

Transnational history is a vibrant field of study at Stony Brook, encompassing most of our faculty. This field emphasizes connections across geopolitical, ecological, social, and economic borders. For the modern period, transnationalism allows historians to explore the rise of the modern nation-state system, a range of post-colonial legacies, and the subsequent effects of non-state movements. Transnational frameworks are also useful for illuminating the early modern period, when webs of circulation and interdependence brought together the worlds of the Pacific and Indian oceans as well as the Atlantic. Faculty whose work stresses transnationalism include:  Young-Sun Hong  (post-war German connections with African and Asian states); and Janis Mimura (Japanese technocrats with ideological ties to European fascist states). Research by Lori Flores, Paul Gootenberg, Chris Sellers, and Eric Zolov all relate to varied connections between the United States and Mexico. The department also features scholars and mentors whose transnational work moves beyond a Western dyad: Shobana Shankar (South Asian-West African relations); and Eric Lewis Beverley ( South Asian and the Indian Ocean world).

9) U.S. History

Our Americanists cover a spectrum of periods (sixteenth to late twentieth centuries) and approaches (including social, cultural, and political history). We have collective strengths in Atlantic world, environment and health, gender and sexuality, and race and citizenship. Our faculty contains a mix of established scholars (such as Ned Landsman in colonial history,  Chris Sellers in environmental history, and Paul Kelton in Native American history) and up-and-coming scholars (such as  Robert Chase in carceral studies, Lori Flores in Latino/a history, and Zebulon Vance Miletsky in critical race studies). We have talented practitioners of different methodologies:  Shirley Lim, who studies Asian Americans, gender, and popular culture;  April Masten, who does innovative work on dance and music;  and  Nancy Tomes, who studies popular medicine and health. We also have a strong group of historians who explore environmental topics: Jennifer Anderson,  Donna Rilling, and Chris Sellers. As a whole, we encourage our U.S. advisees to be cosmopolitan thinkers, and to take advantage of the department's strengths in other geographic areas. For example, students interested in studying Early American history within the broader context of the Atlantic world could work with Kathleen Wilson, Alix Cooper, and Shobana Shankar in addition to Jennifer Anderson and Ned Landsman.