Skip Navigation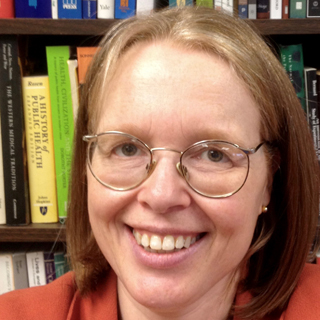 ALIX COOPER

Associate Professor (Ph.D., Harvard University, 1998)

Curriculum vitae

Office: SBS S-345

Email: alix.cooper@stonybrook.edu

Interests: Early modern Europe, science, medicine, environment, women and gender, cross-cultural encounters

My work considers the histories of science and medicine, as well as environmental history, in Europe (and, to a certain extent, its colonies) during the early modern period (16th–18th centuries), in particular in the areas of the Holy Roman Empire (i.e., Germany and surrounding regions) and the Dutch Republic (i.e., the Netherlands). I am interested in how changes occurred during the early modern period in what people thought about the natural world and/or environment, as well as about the human body, amidst enormous transformations in Europeans' relationships with other parts of the globe. In my first book, Inventing the Indigenous: Local Knowledge and Natural History in Early Modern Europe, I explored how Europeans applied concepts such as the "domestic" and the "outlandish" to understanding the areas they lived in. My current research focuses on the role of naturalists' family members (including wives, husbands, daughters, and sons) in generating knowledge about the natural world from the Renaissance through the Enlightenment, and, more broadly, ideas of health, environment, and occupation in early modern Europe.


---
SAMPLE SYLLABI

•  HIS 535: Body, Gender, and Power
•  HIS 652: Geography, Identity, and Environment

---
SELECT WORKS

• "The Indigenous versus the Exotic: Debating Natural Origins in Early Modern Europe" 
• "Homes and Households" 
• "Picturing Nature: Gender and the Politics of Natural-Historical Description in Eighteenth-century Gdańsk/Danzig"