Skip Navigation
In The Spotlight
April Masten (Associate Professor)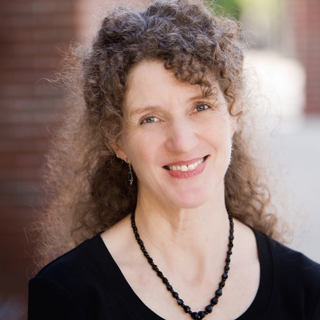 Assoc. Professor April Masten has won the  2021   Eugene Asher Distinguished Teaching Award   from the American Historical Association.   The awarded is bestowed upon "inspiring teachers whose techniques and mastery of subject matter made a real difference to students of history."
---
Eric Beverley (Associate Professor)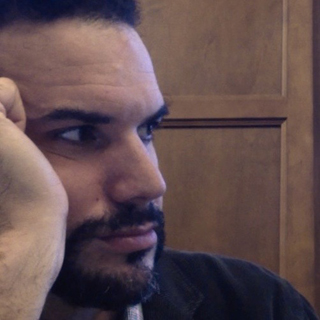 Assoc. Professor Eric Beverley was part of the virtual panel, " Port Cities and the Persianate," organized by the Association for the Study of Persianate Societies in late September 2021. His paper, "Rangārang 'Ālam: Mobility and Difference in Early Modern Surat," and the rest of the panel are visible at  this link via the Columbia University South Asia Institute's youtube channel.
---
Shobana Shankar (Associate Professor)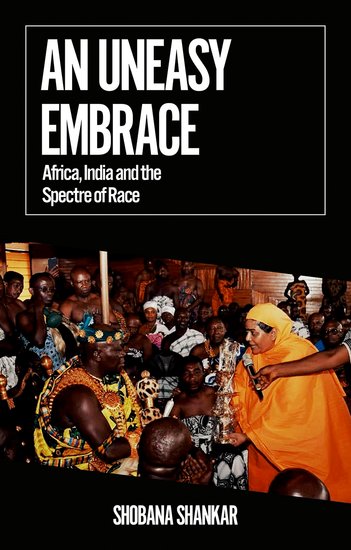 Congratulations to Associate Professor Shobana Shankar on the publication of her second monograph,  An Uneasy Embrace: Africa, India and the Spectre of Race  (Oxford Univ. Press).  The work draws on archival and oral sources from seven countries to trace economic tensions surrounding the Indian diaspora as it collided with the Black Atlantic.
---
Ciara Dalton (Class of 2018)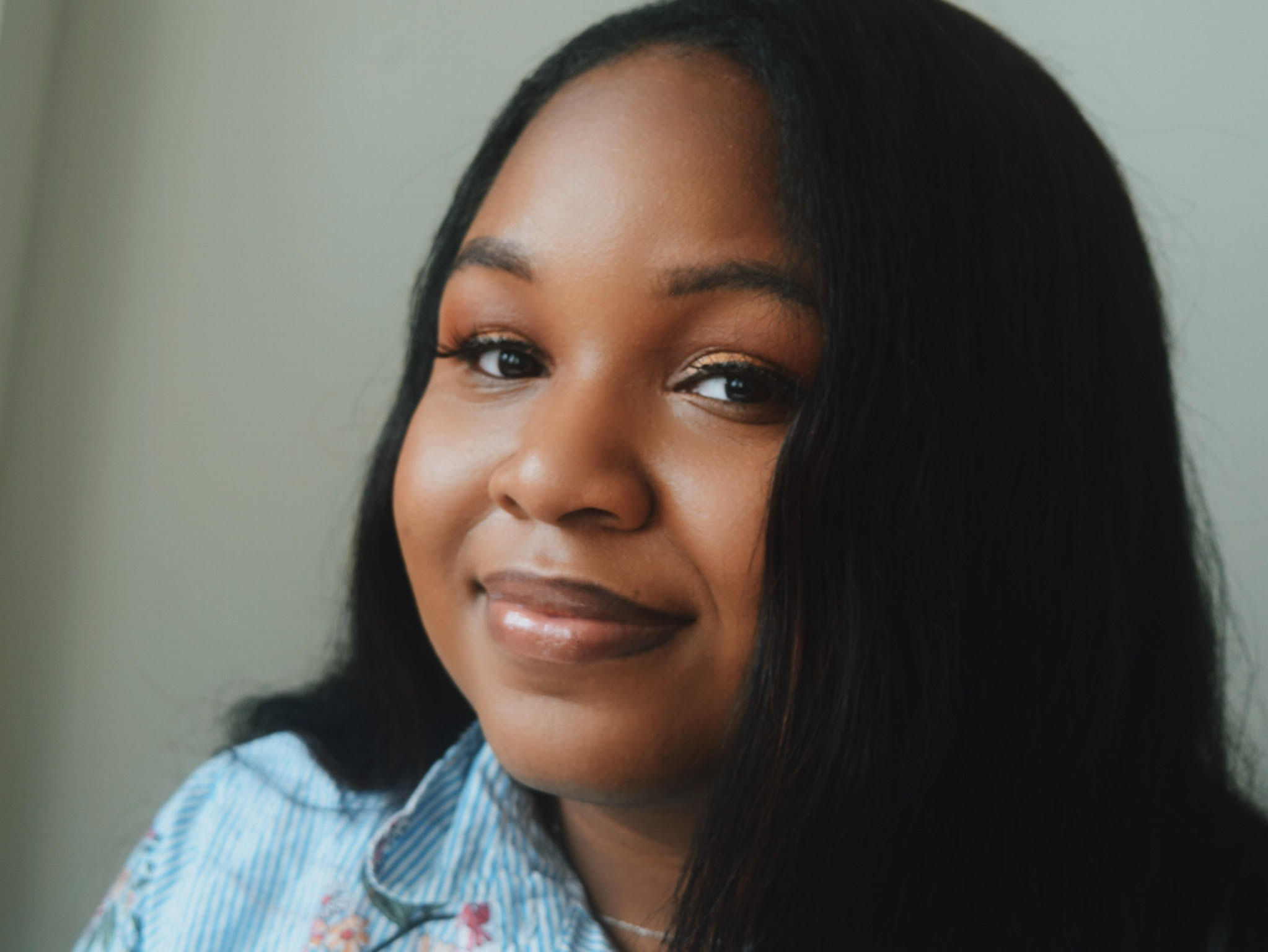 Congratulations to Ciara Dalton (Class of 2018), who last spring completed an M.S. in Environmental Metrology and Policy and was recently hired to work as a Chemical Exposure Data Scientist for the U.S. Environmental Protection Agency! 
---
Gabriel Tennen (PhD Candidate)
The Gotham Center for New York City History recently published Gabriel Tennen's review of A Fortress in Brooklyn: Race, Real Estate, and the Making of Hasidic Williamsburg. 
---
Lance Boos ( PhD Candidate)
PhD Candidate Lance Boos recently published a short piece on, "James Rivington: Music Purveyor In Revolutionary New York" for The Gotham Center for New York City History.
---
Mark Chambers (PhD, 2012)

Dr. Mark Chambers (SBU PhD 2012), a lecturer in History and Africana Studies and author of the forthcoming Gray Gold: Lead Mining and Its Impact on the Natural and Cultural Environment, 1720 to 1840 ,has been awarded a  Civic Science Fellowship by a funding consortium led by the Rita Allen Foundation.  Mark will be working with his host organization for his fellowship, the  Environmental Data and Governance Initiative (EDGI), on a project that assesses whether or how well the Environmental Protection Agency's (EPA) public data infrastructure serves marginalized communities and suggests remedies for improving those services. Mark's fellowship builds on his previous work on environmental justice issues with EDGI's team of researchers and academics (organized with Professor Chris Sellers), especially their interview project with current and recent EPA staff and EJ activists.
---
More In the Spotlight
News and Announcements
"Cuban Poster Art and the Spirit of Revolution," a presentation by Lincoln Cushing followed by a Q&A session led by Professor Eric Zolov.  Friday, 10/22, 3pm.   Zoom Registration  Required.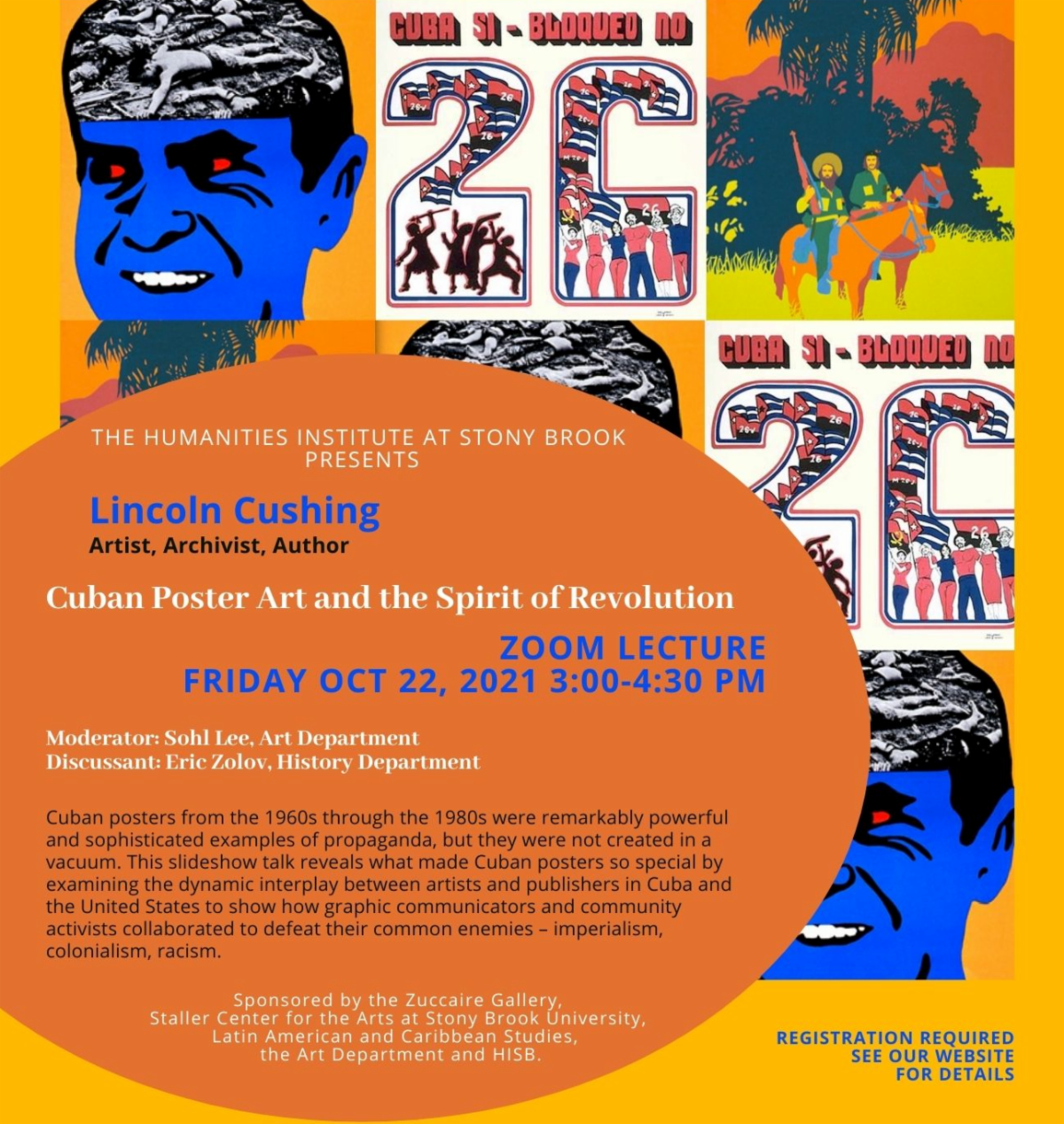 ---
Five History doctoral students were awarded Presidential completion grants for the current academic year.  Spencer Austin, for his work on the history of political radicalism in the francophone community in the United States;  Matthew Ford, for his work on commodity booms, indigenous people, and state-formation on Ecuador's Amazonian frontier;  Matías Hermosilla, for his work on the historical rools and politics of the protest song movement;  Gregory Lella, for his work on policing in the Arizona-Mexico borderlands; and  Emmanuel Pardo, for his work on film criticism and politics in Argentina. Other History doctoral students who won university research fellowships for this year are  Aishani Gupta, who received a Critical Research Funds Award for her continuing research on Sufism and urbanism in South Asia; and  Fernando Amador II, who received the Edward Guiliano '78, PhD, Global Fellowship Award for his work on identities, landscapes & migrations from rural Mexico.  Congratulations to all!
---
This Wednesday, September 22nd at 4:30 pm in the LACS Gallery (SBS N-320), we will inaugurate the exhibition, " ¡Chile Despertó! Political Graphics of the 2019-20 Social Uprising" with a presentation by Prof. Eric Zolov (History) and Terri Gordon-Zolov (Comparative Literature, The New School)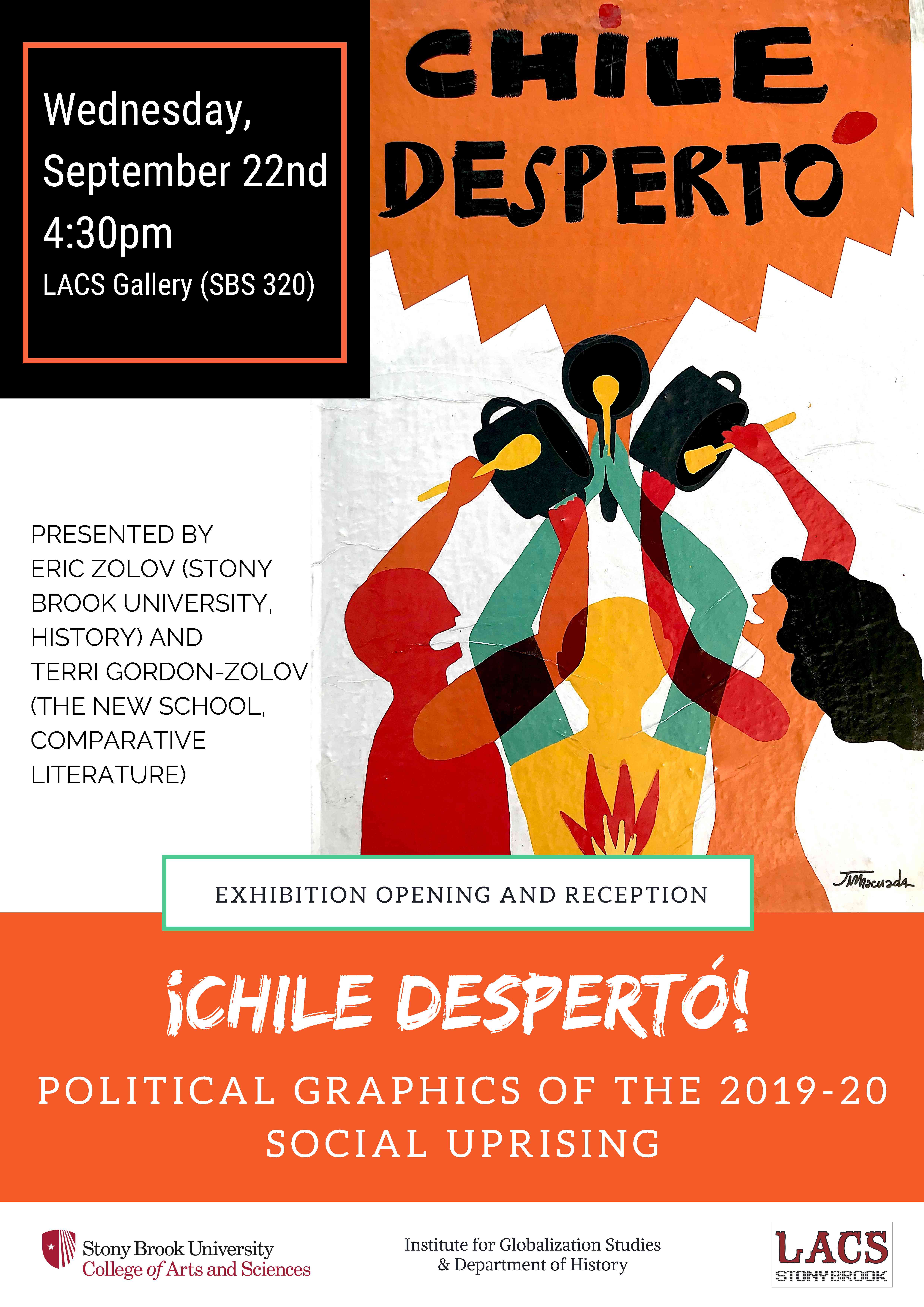 ---
Get ready for the Fifth Annual History Graduate Student Association Conference, taking place via hybrid this Friday, September 17th, 8am-1pm, with Keynote Speaker, Dr. Yuko Miki (Fordham University):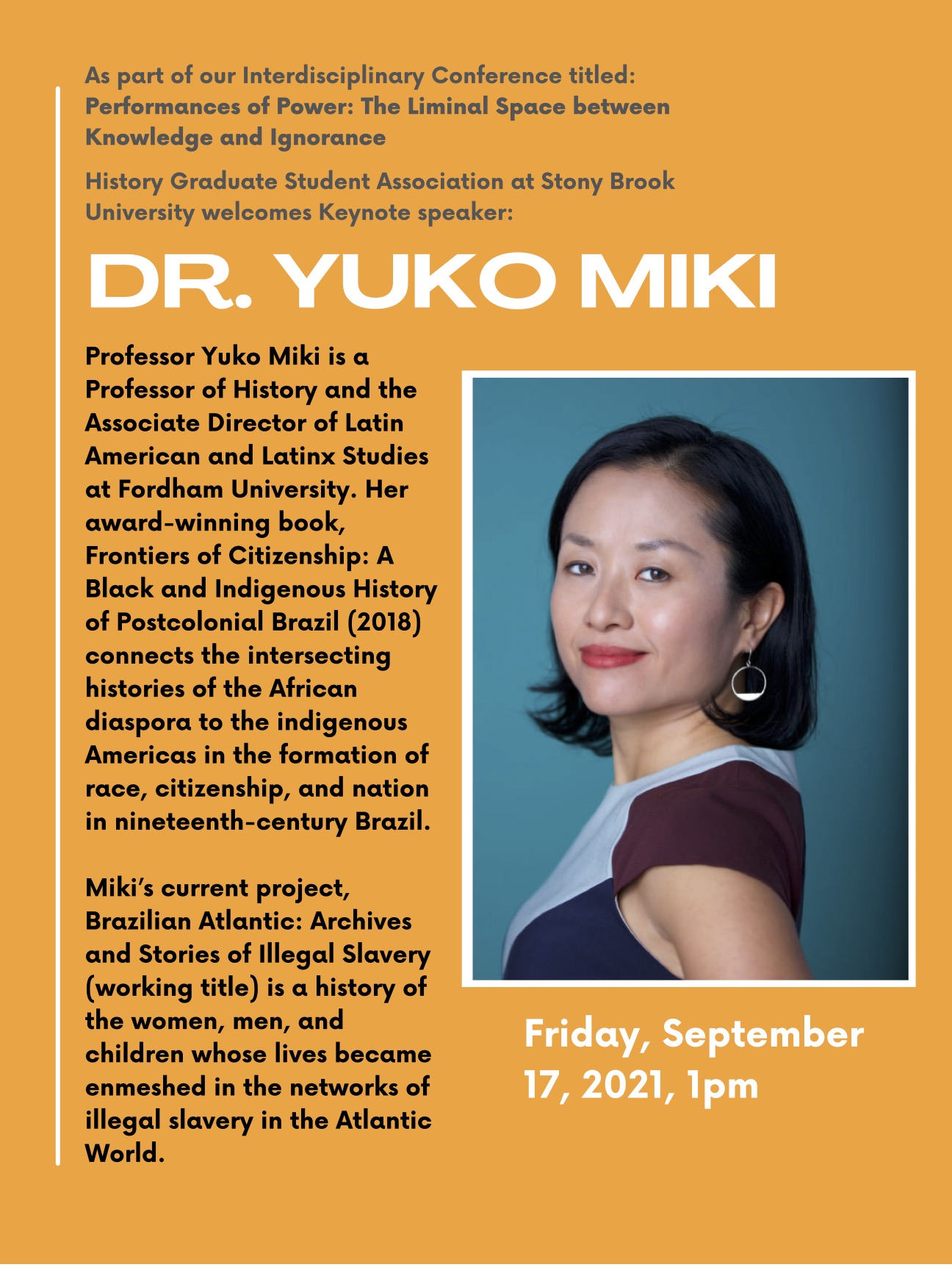 ---
Results of the "Pedagogy Slam: Teaching in and About Pandemics," from the "Pandemics Narratives" series, with Professor Nancy Tomes and Assoc. Professor Joshua Teplitsky: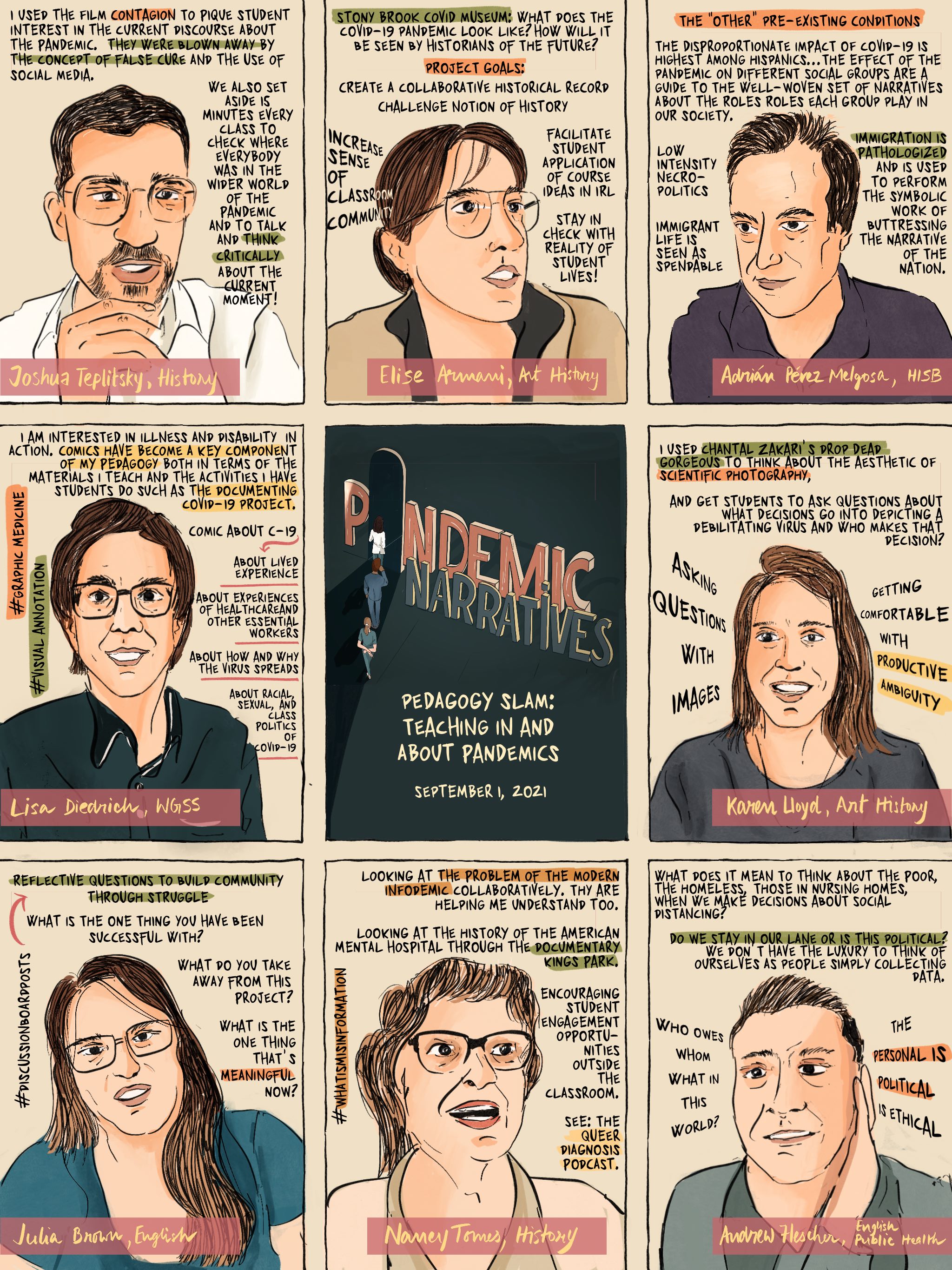 ---
The  Pandemic Narratives Initiative and HISB will host a virtual forum for sharing ideas and activities about teaching in and about pandemics on Wednesday, September 1 from 9:30-11am.   Please register  here to receive the zoom link.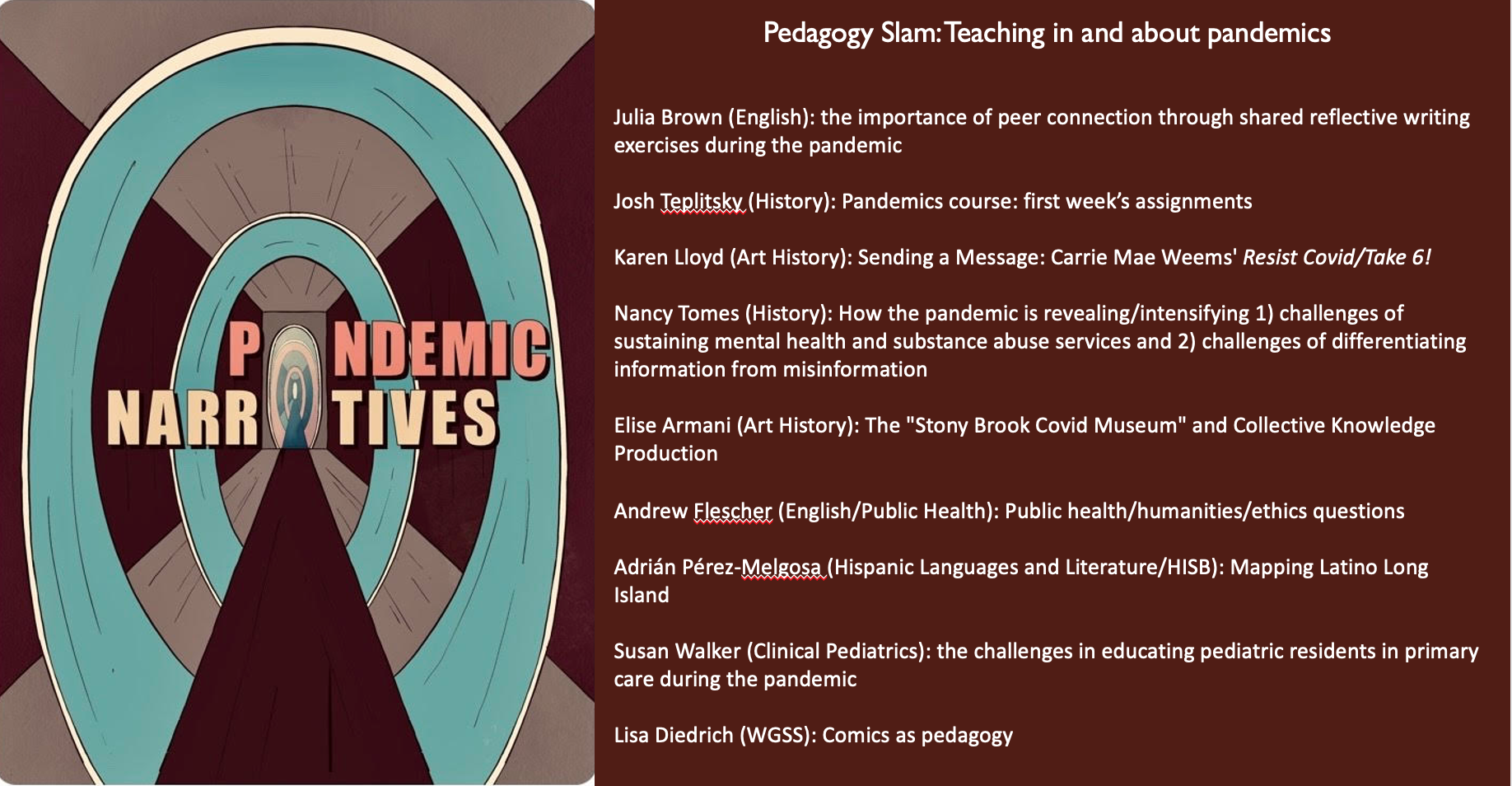 Read More News
In The Media
Eric Beverley (Associate Professor)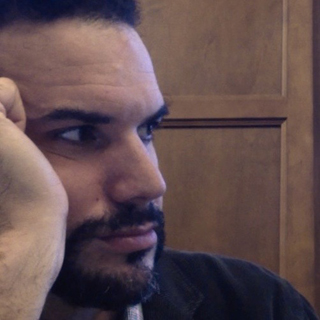 Assoc. Professor Eric Beverley contributed " Afterword: Who does the Deccan belong to?"  to a series that recently appeared in the South Indian digital news and opinion platform  The News Minute. The  feature section on the Deccan, was organized by a collective of younger scholars primarily based in India, and represents a larger attempt to generate public conversations about the political meanings of humanistic and social scientific scholarship on a key region of India.
---
Mohamad Ballan (Assistant Professor)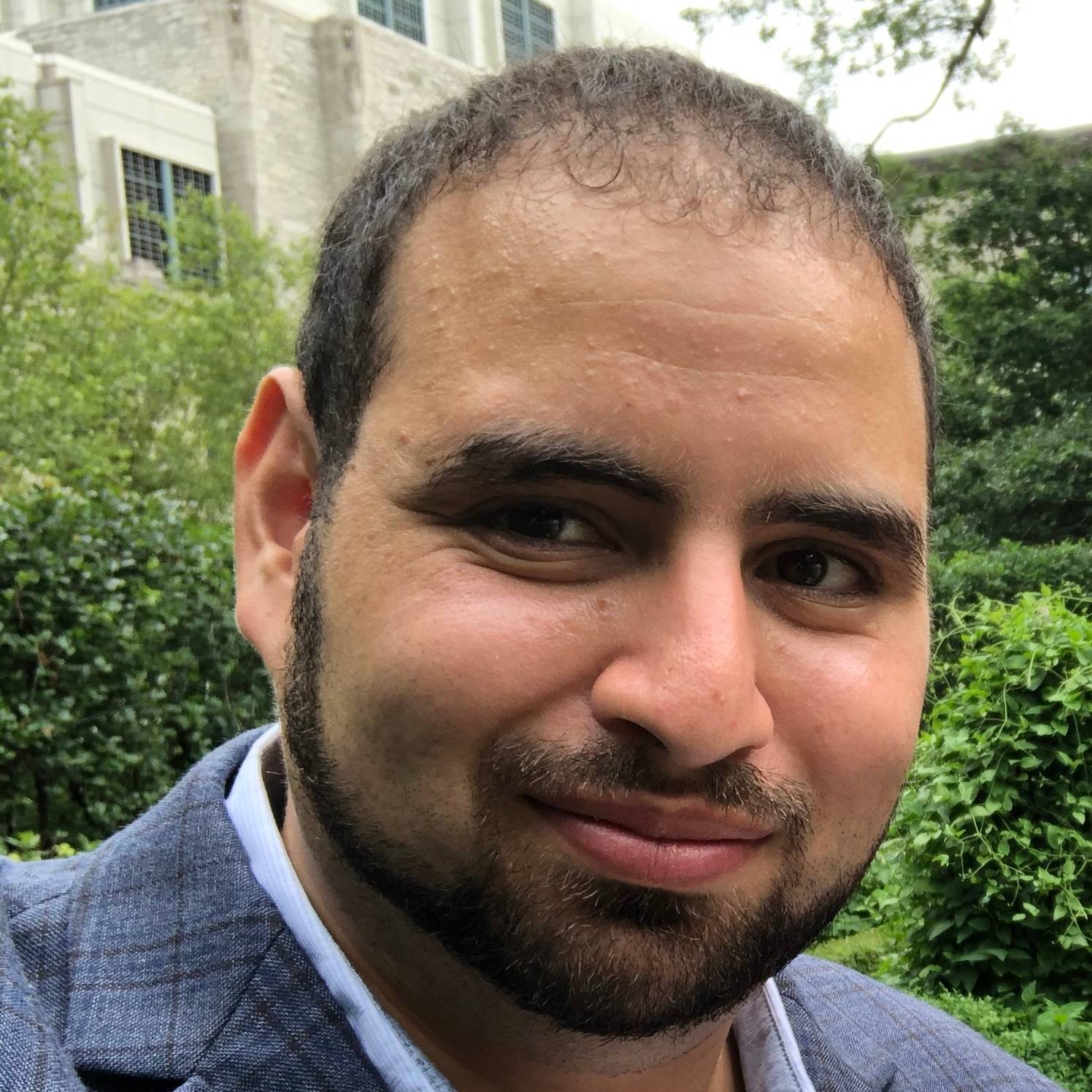 Assistant Professor Mohamad Ballan recently published a short essay, " Muslim Refugees in Medieval Malta (ca. 1463)? Mobility, Migration and the Muslim-Christian Frontier in the Mediterranean World " on the  Medieval Studies Research Blog.
---
Lance Boos (PhD Candidate)
PhD candidate, Lance Boos, recently published a blog essay for  The Gotham Center for New York City History (CUNY Graduate Center) entitled, " James Rivington: Music Purveyor in Revolutionary New York."
---
Eric Zolov (Professor)
Prof.   Eric  Zolov will present his book,   The Last Good Neighbor: Mexico in the Global Sixties   (2020), in a Zoom conversation with former Mexican Ambassador to the United States, Roberta Lajous, and historian Tanya Harmer, on Monday, September 27th at 4pm.  Sponsored by the National History Center & Woodrow Wilson Center.  For registration and further information click   here.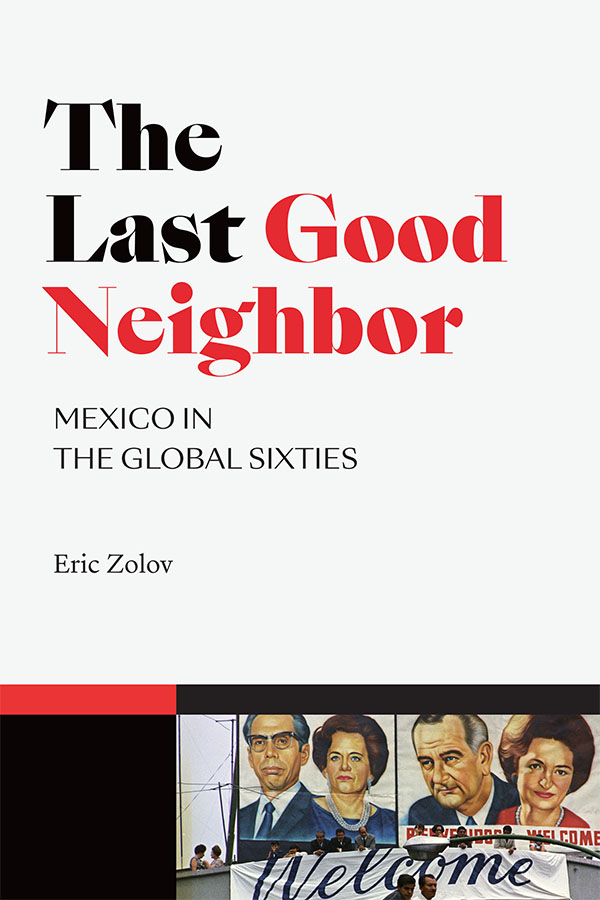 ---
Sarah Lipton (Professor)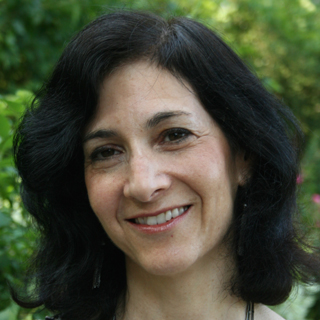 Professor Sarah Lipton published a review on the Blood Libel (and recent events) in the New York Review of Books.
---
Eric Zolov (Professor)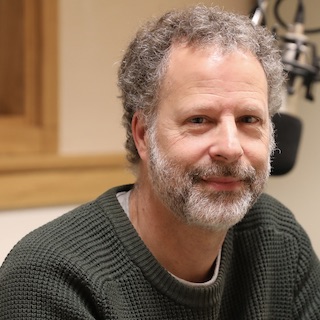 Professor Eric Zolov will be presenting on his forthcoming book, The Walls of Santiago: Social Revolution and Political Aesthetics in Contemporary Chile , in a conversation sponsored by Fulbright-Chile on Friday, August 27th at 12:30EST.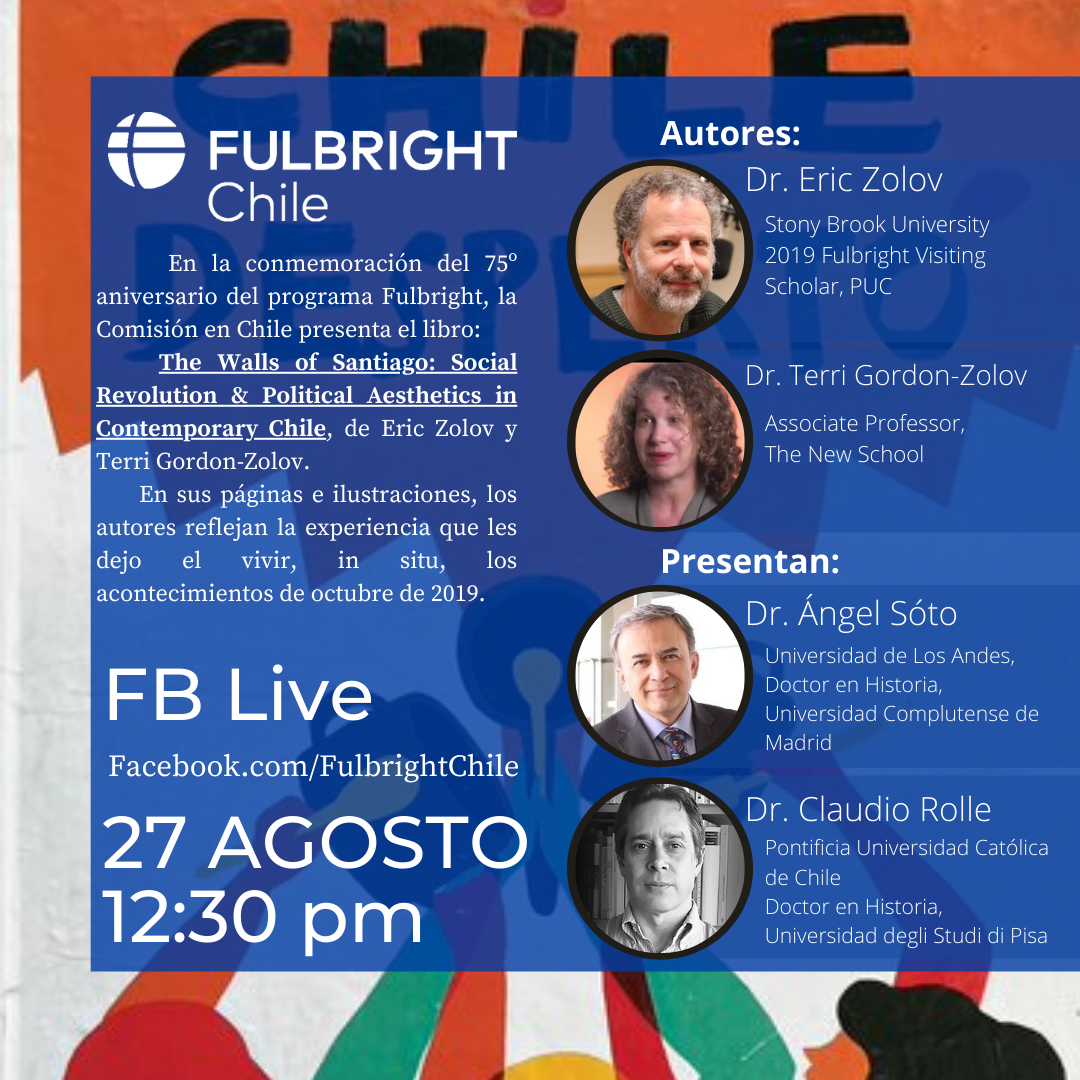 ---
In the Media