Skip Navigation
In The Spotlight
Eric Zolov (Professor)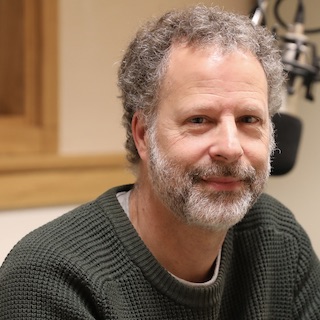 Professor Eric Zolov published a chapter, "Non-Alignment and Student Protest in 1968 Mexico," in the edited collection, Global 1968: Cultural Revolutions in Europe and Latin America (Notre Dame Press, 2021).
---
Shobana Shankar (Associate Professor)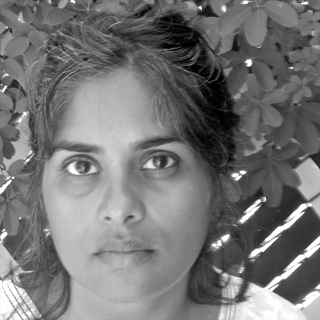 Associate Professor Shobana Shankar recently participated in a roundtable discussion featured on the blog,  Borderlines, a publication of  Comparative Studies of South Asia,  Africa, and the Middle East, "India and Africa in Parallax: In Conversation with Renu Modi, Shobana Shankar, and Meera Venkatachalam."
---
Nancy Tomes (Distinguished Professor)
Congratulations to Professor  Nancy Tomes, who was recognized by the Center for Excellence in Learning and Teaching as a "special educator who made a difference" in students' learning experience.
---
Ximena López Carrillo (PhD Candidate)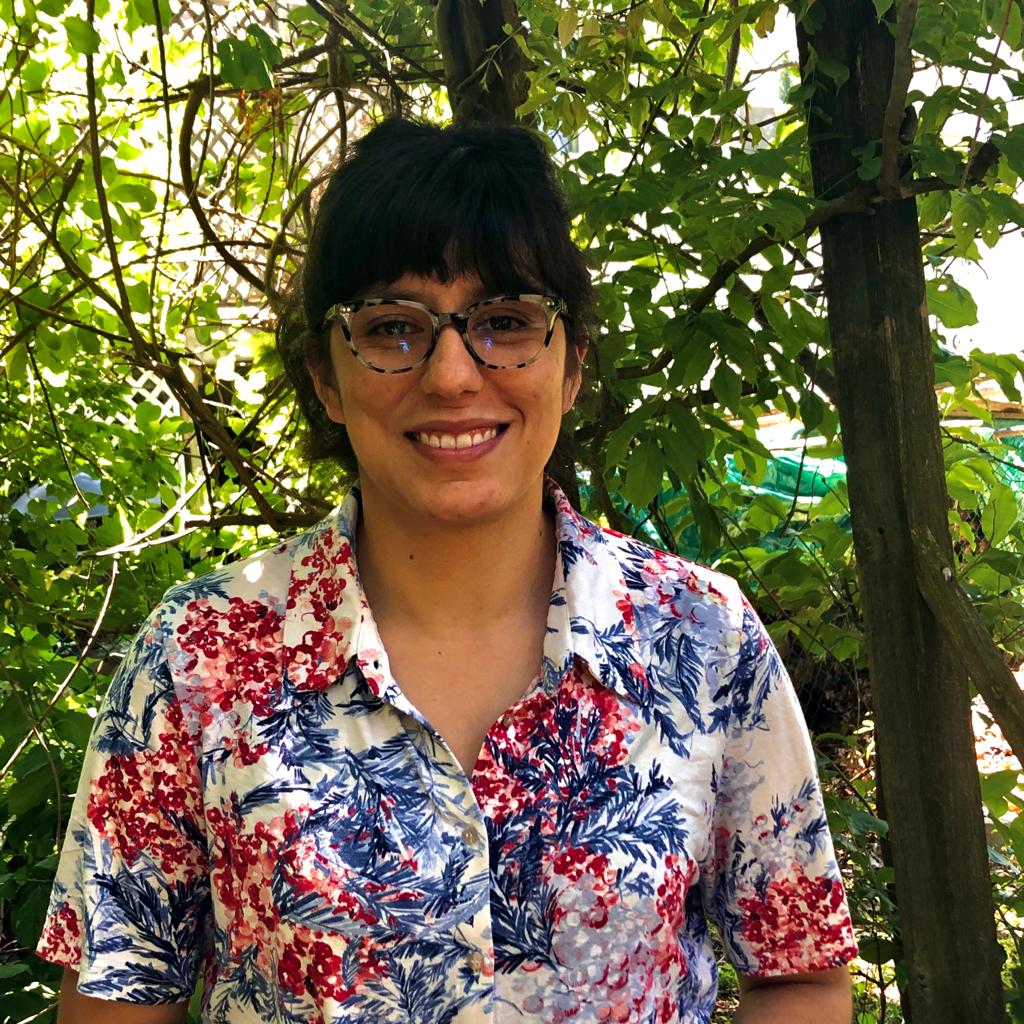 Congratulations to Ximena López Carrillo (PhD candidate), who won a two-year lecture position in Latinx Studies in the Ethnicity, Race & Migration Program at Yale University!
---
Fernando Amador (PhD Candidate)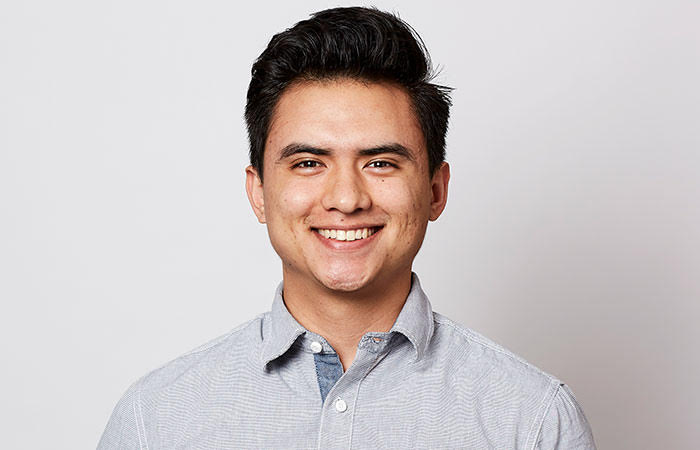 Congratulations to Fernando Amador II for receiving the Spring '21, Edward Guiliano Global Fellowship from Stony Brook University to further his dissertation research, "Children of the Land: Identities, Landscapes & Migrations from Rural Mexico." 
---
Jennifer Anderson (Associate Professor)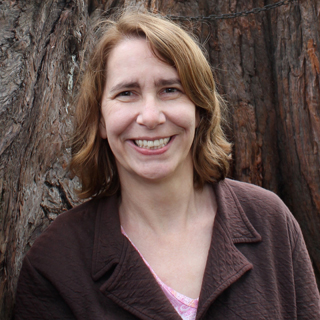 Associate Professor Jennifer Anderson recently published the article, "Empowering Appetites: The Political Economy and Culture of Food in the Early Atlantic World" in a co-edited issue of Early American Studies.
---
Congratulations to our prize winners from this year's URECA research fair and to everyone who presented on their work!  
Best symposium presentation, with attention to speaking skill, structure and organization of presentation, clarity of thesis and argument, attention to balance between text/imagery, keeping to allotted time, fielding of questions: Eli N. Avila, II, PCBs, Bucket Gardening, and Toxic Fishing: The History and Legacy of Corporate Pollution, Public Health Activism, and Judicial Precedent in Anniston, Alabama from the 1930s to 2014 (Advisor: Professor Mark Chambers)
Best poster design, with attention to visual imagery, use of images, balance of text and images, communication in writing : Kyle O'Hara, The Iron Crown of the East: The Symbolic Power of Railways around the Russo-Japanese War (Advisor: Professor Janis Mimura)
Innovative research, with attention to content of material, use of sources, balance of primary and secondary sources, communication of idea: Anika Choudhury, Improved Hygiene and the AIDS Pandemic (Advisor: Professor Joshua Teplitsky)
---
Lori Flores (Associate Professor)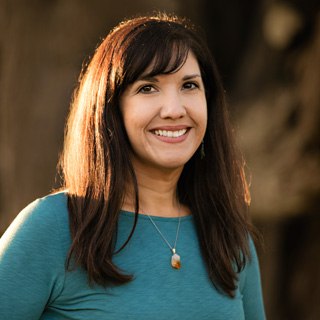 Professor Lori Flores has just become a co-editor of UNC Press's brand-new book series Latinx Histories. See the full press release from UNC Press here.
---
Graduate Student Fellowships!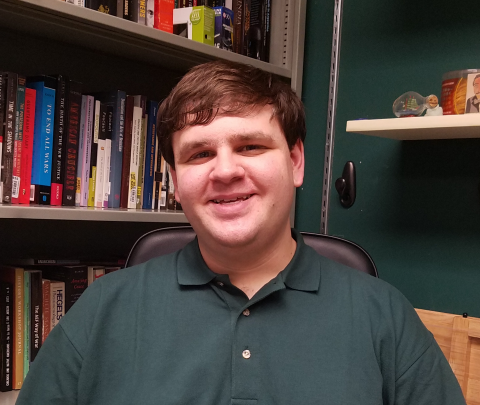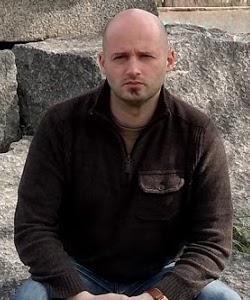 Congratulations to our History PhD Candidates who just won the first round of Presidential Dissertation Completion Fellowships: Gregory Lella for his work on policing in the Arizona-Mexico borderlands, and  Emmanuel Pardo for his work on film criticism and politics in Argentina.  Congratulations also to  Aishani Gupta, who was awarded a Presidential Critical Research Funds Fellowship for her continuing research on Sufism and urbanism in South Asia.  Amazing dissertations are in the pipeline!
---
Graduate Student Research Grants
Congratulations to the following PhD students, each of whom received Turner Summer Research Grants to support their dissertation work:   Fernando Amador, "Children of the Land: Identities, Landscapes & Migrations from Rural Mexico"; Gregory Lella, "Their Job is to Deport Me: Policing Latinx and Indigenous People in the Arizona-Mexico Borderlands, 1964 to the Present"; and Willie Mack, "Triple Minority: Haitian Immigrants, Policing, and Mass Incarceration, 1965-1990s."
---
Taylor Esposito (History Minor)
Congratulations to History Minor, Taylor Esposito, for being awarded a prestigious Fulbright English Teaching Award!  She will be traveling to Estonia next year — a wonderful opportunity!
---
Anika Choudhury (History Major)
Congratulations to undergraduate major, Anika Choudhury, for receiving the Connie & Lee Koppelmann Endowed Scholarship award!  Anika plans on taking a year off to prepare for the LSAT and then head off to law school.  You'll do great, Anika!

---
José Miguel Munive Vargas and Fernando Amador (PhD Students)
"Congratulations to José Miguel Munive Vargas (PhD student) and Fernando Amador (PhD candidate) for receiving the 2021 LACS Graduate Student Research Fellowships! José will pursue research on his dissertation topic, "The Making of a "Civilized Indio:" Race, Ethnology and the Struggle for Citizenship in Peruvian Rural Education" and Fernando on his dissertation thesis, "Children of the Land: Identities, Landscapes & Migrations from Rural Mexico." 
---
Yalile Suriel (PhD, 2021)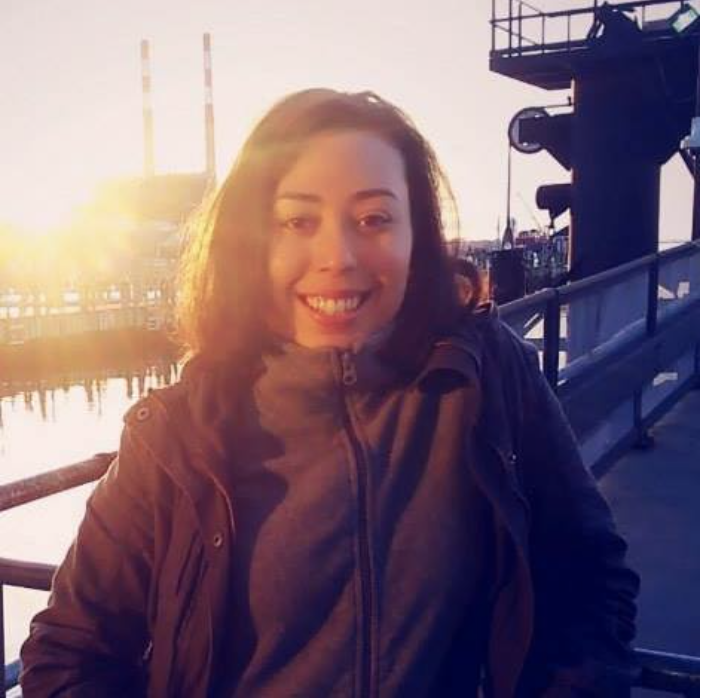 Congratulations to recent PhD student, Yalile Suriel, who has just accepted a tenure track position in "Universities and Power" at the Department of History at the University of Minnesota.  Yalile's dissertation is entitled, "Campus Eyes: University Surveillance and the Policing of Black and Brown Student Activism in the Age of Mass Incarceration, 1960-1990."  Yay, Yalile!
---
Eron  Ackerman (PhD, 2021)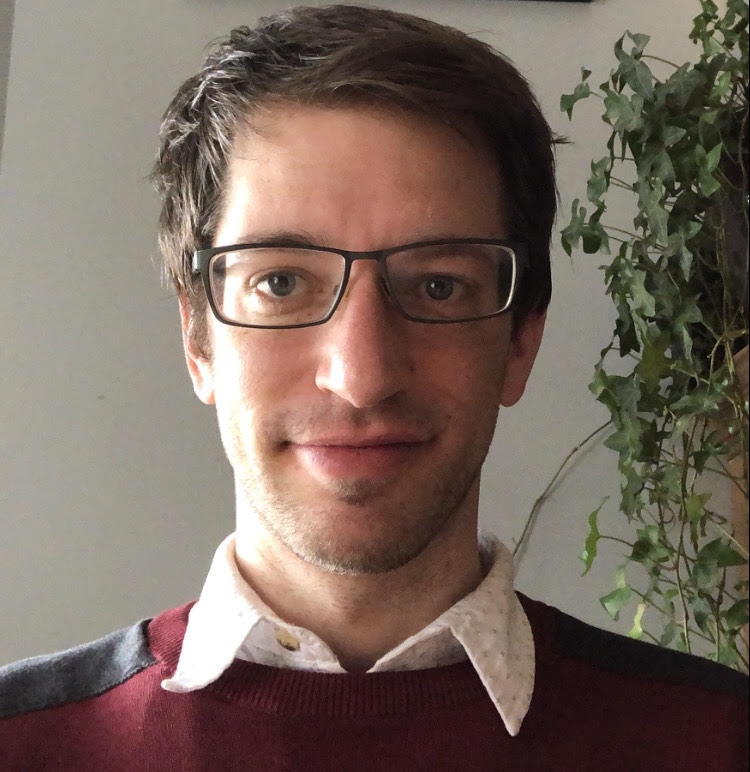 Congratulations to recent PhD Eron Ackerman, who was just appointed Visiting Assistant Professor at Albion College in Michigan!  Eron's dissertation is entitled, "Ganja Diasporas: Cannabis & Colonialism in the British Caribbean, 1838-1938."
---
Faculty Book Talk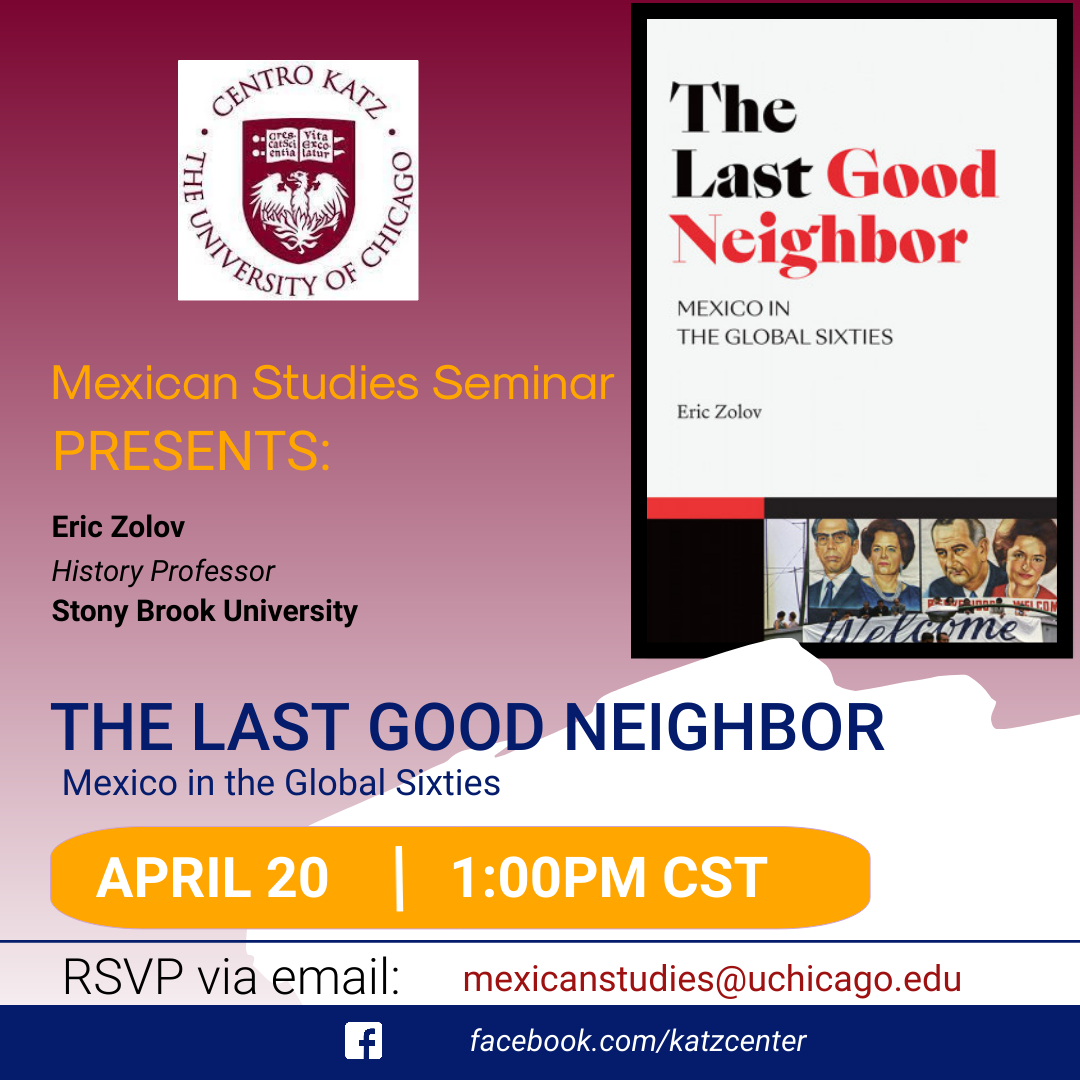 Eric Zolov (Director Undergraduate Studies) will give a presentation on his new book, The Last Good Neighbor: Mexico in the Global Sixties, hosted by the University of Chicago, Tuesday, April 20th at 2pm (EST).   Register here.  

---
Paul Gootenberg (Professor and Chair)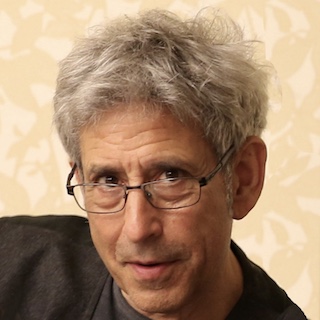 Chair of History  Paul Gootenberg, recently opened a roundtable on "The Past, Present, and Future of Drug History" with a talk " The Globalization of Drug History, 1990-2020."  The event was sponsored by Virginia Tech and the  Alcohol and Drug History Society (ADHS).  Gootenberg is President-elect of the ADHS, the world's largest body for the study of intoxicants in history.
---
Mohamad Ballan (Assistant Professor)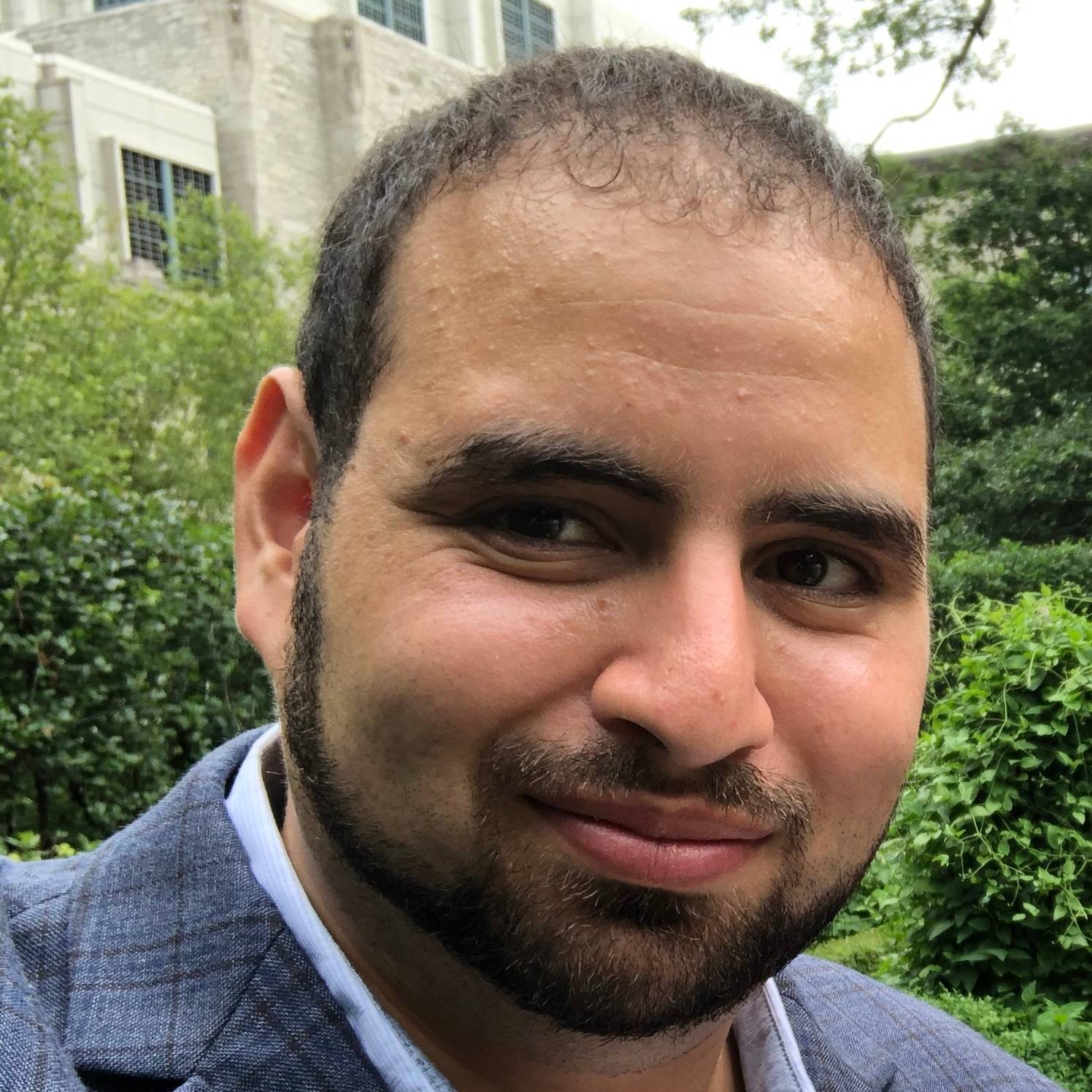 Assistant Professor  Mohamad Ballan was awarded a prestigious Mellon Fellowship at the Medieval Institute at the University of Notre Dame.  He will have a year in residence to complete his first book,  Lord of the Pen and Sword, which examines the phenomenon of the "scholar-statesman"—litterateurs, physicians, and jurists who ascended to the highest administrative and executive offices of state—in Islamic Spain and North Africa.
---
Aishah Scott (PhD, 2019)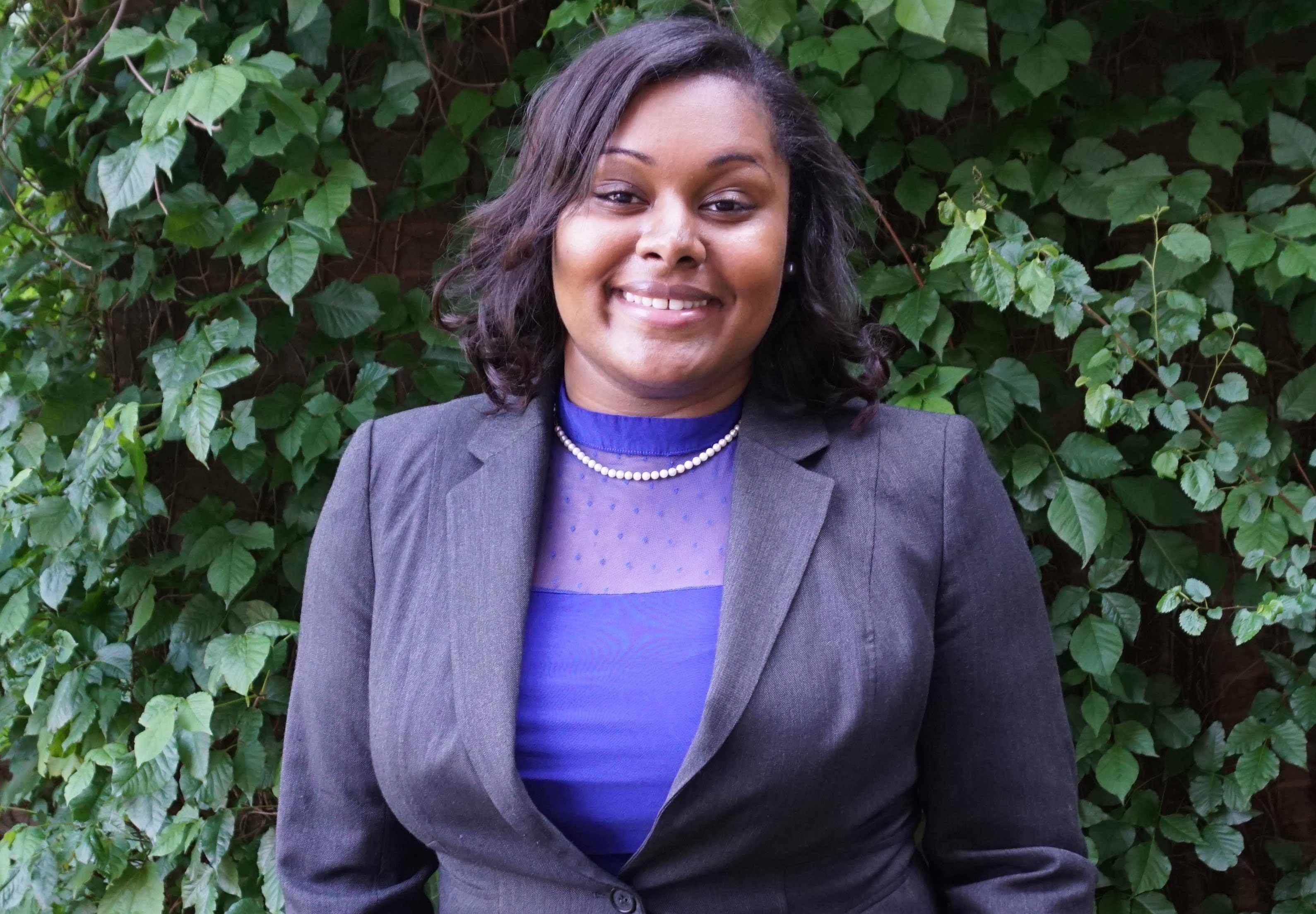 Congratulations to Aishah Scott (PhD, 2019) on her joint appointment as Assistant Professor in the Health Policy and Management Department and Black Studies at Providence College.
---
Sara Lipton (Professor)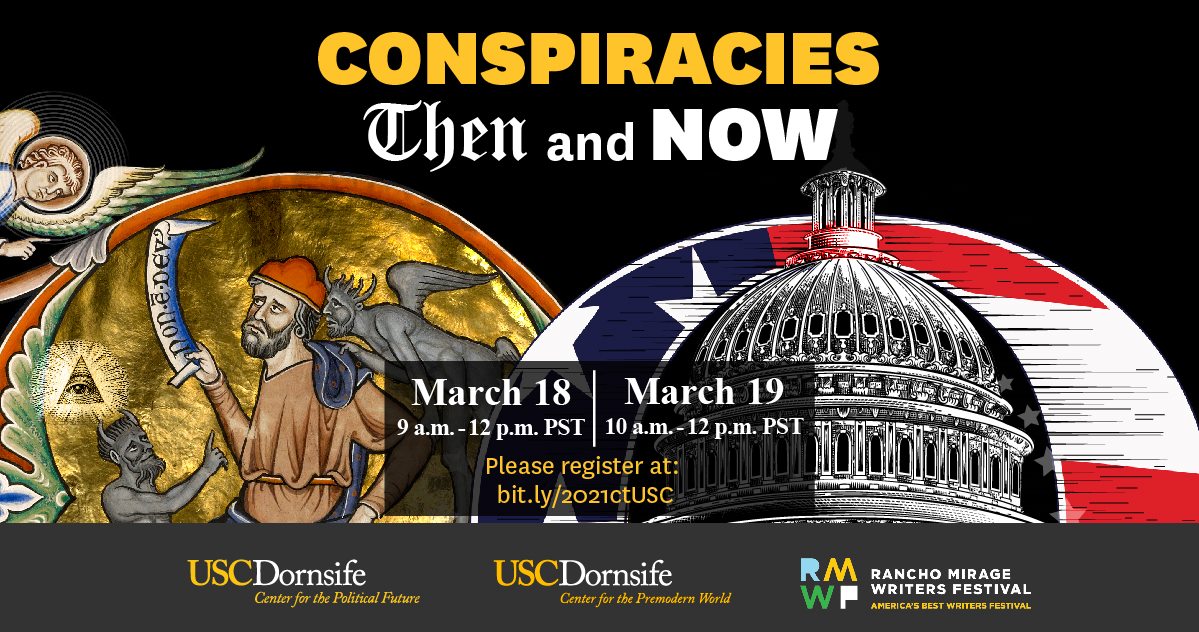 Professor Sara Lipton will be participating in a panel discussion moderated by NYT editorialist Bret Stephens, "Conspiracies Then and Now" hosted by the University of Southern California on March 18th.  For more information and registration see here.
---
Joshua Teplitsky (Associate Professor)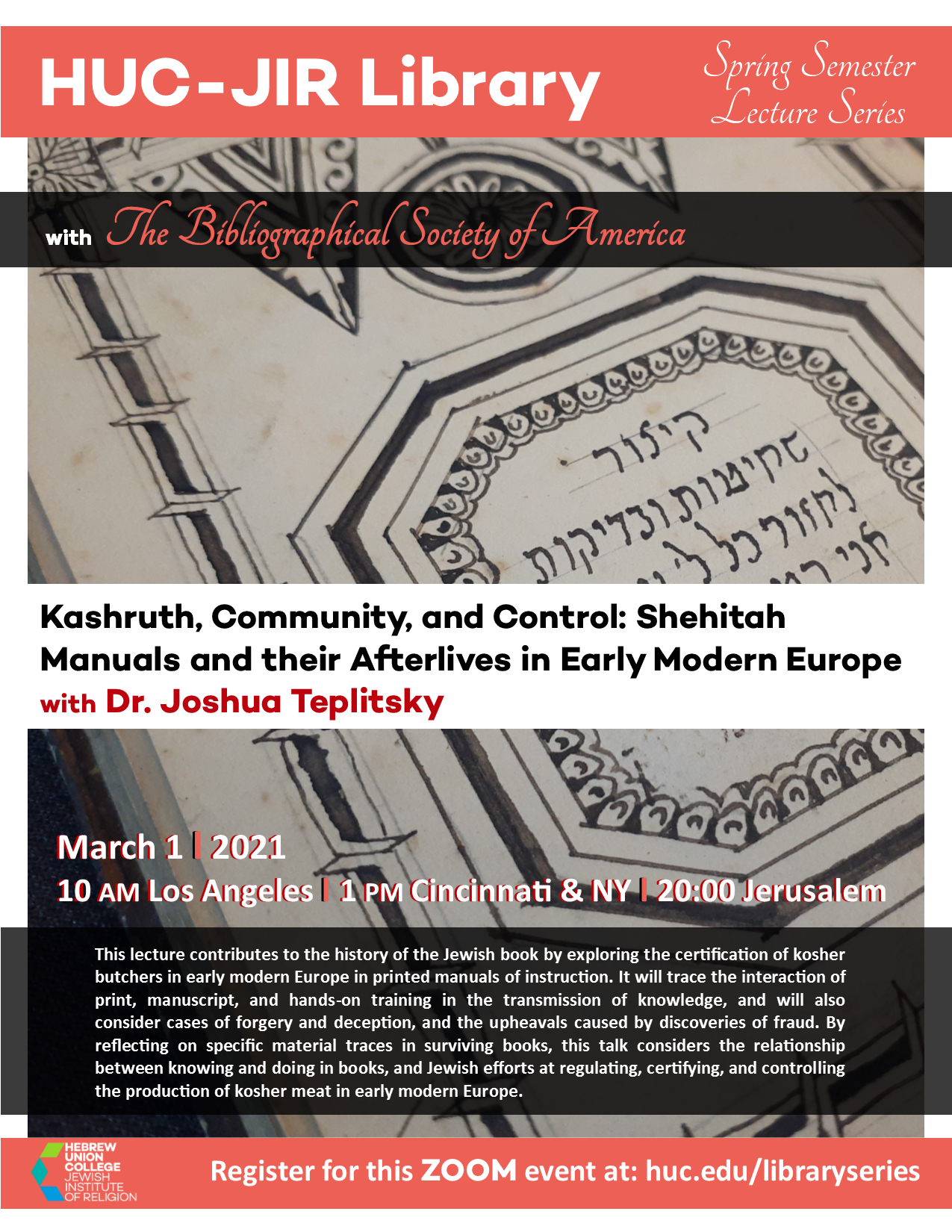 Associate Professor Joshua Teplitsky will present a lecture at Hebrew Union College, "Kashruth, Community, and Control: Shehitah Manuals and the Afterlives in Early Modern Europe" on Monday, March 1st, 1pm (EST).  To register go to: huc.edu/libraryseries
---
Mohamad Ballan (Assistant Professor)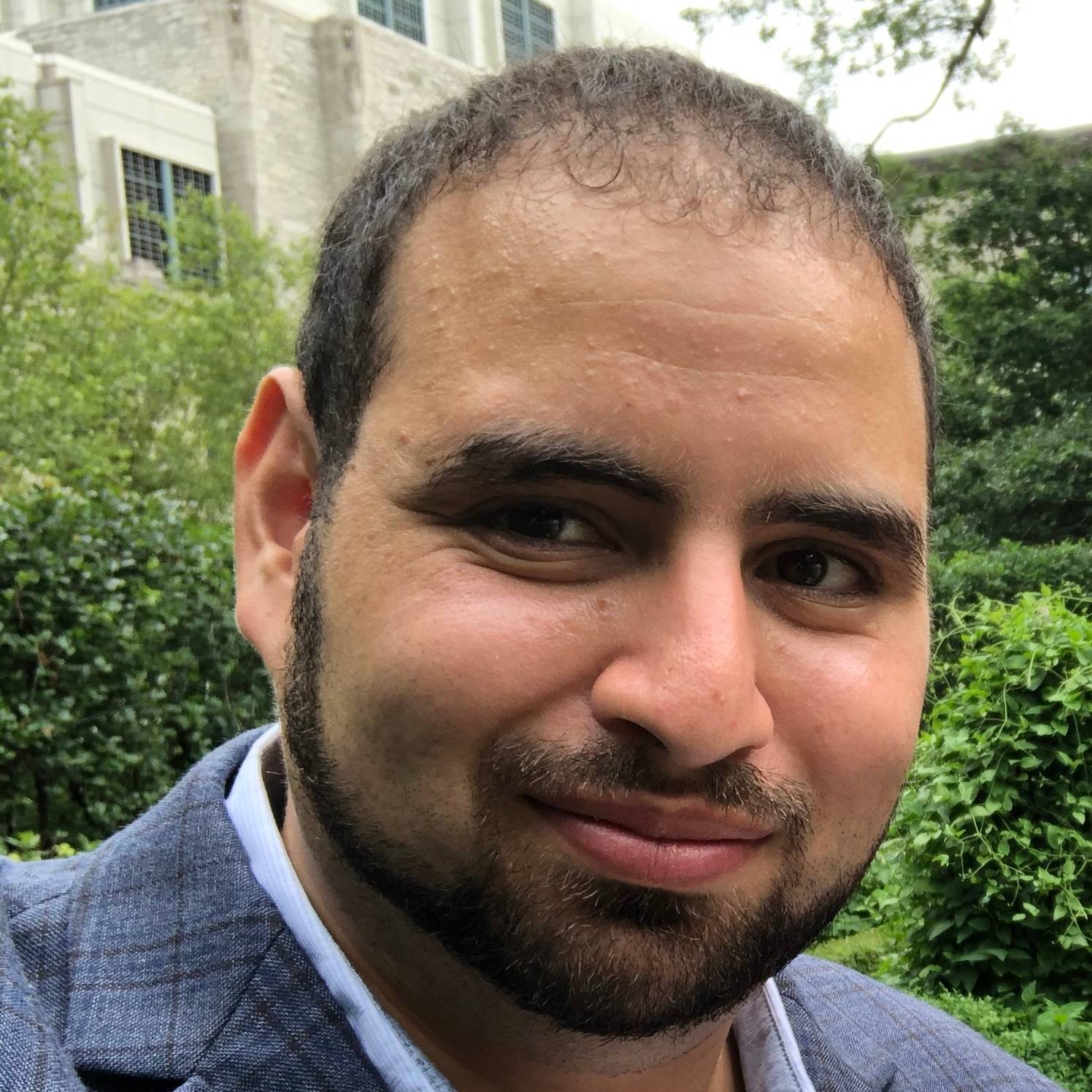 Read Assistant Professor Mohamad Ballan's short essay, " A Connected World: Exploring the Early Middle Ages with Ibn Faḍlān"  about how he uses the ancient text of Ibn Faḍlān, Mission to the Volga, to teach about travel in the medieval world.

---
Eric Beverley (Associate Professor)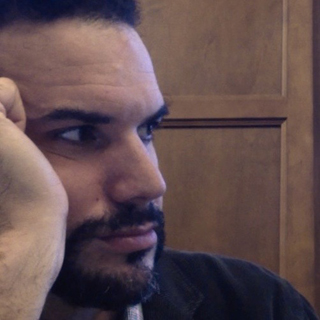 Professor Eric Beverley recently co-edited a special section titled "Rethinking Sovereignty" and authored the introduction and the article "Old Borderlands: Sovereignty and Autonomy in the Hyderabad Deccan, ca. 1800–2014" in the journal Comparative Studies of South Asia, Africa and the Middle East .
---
David Yee (PhD, 2019)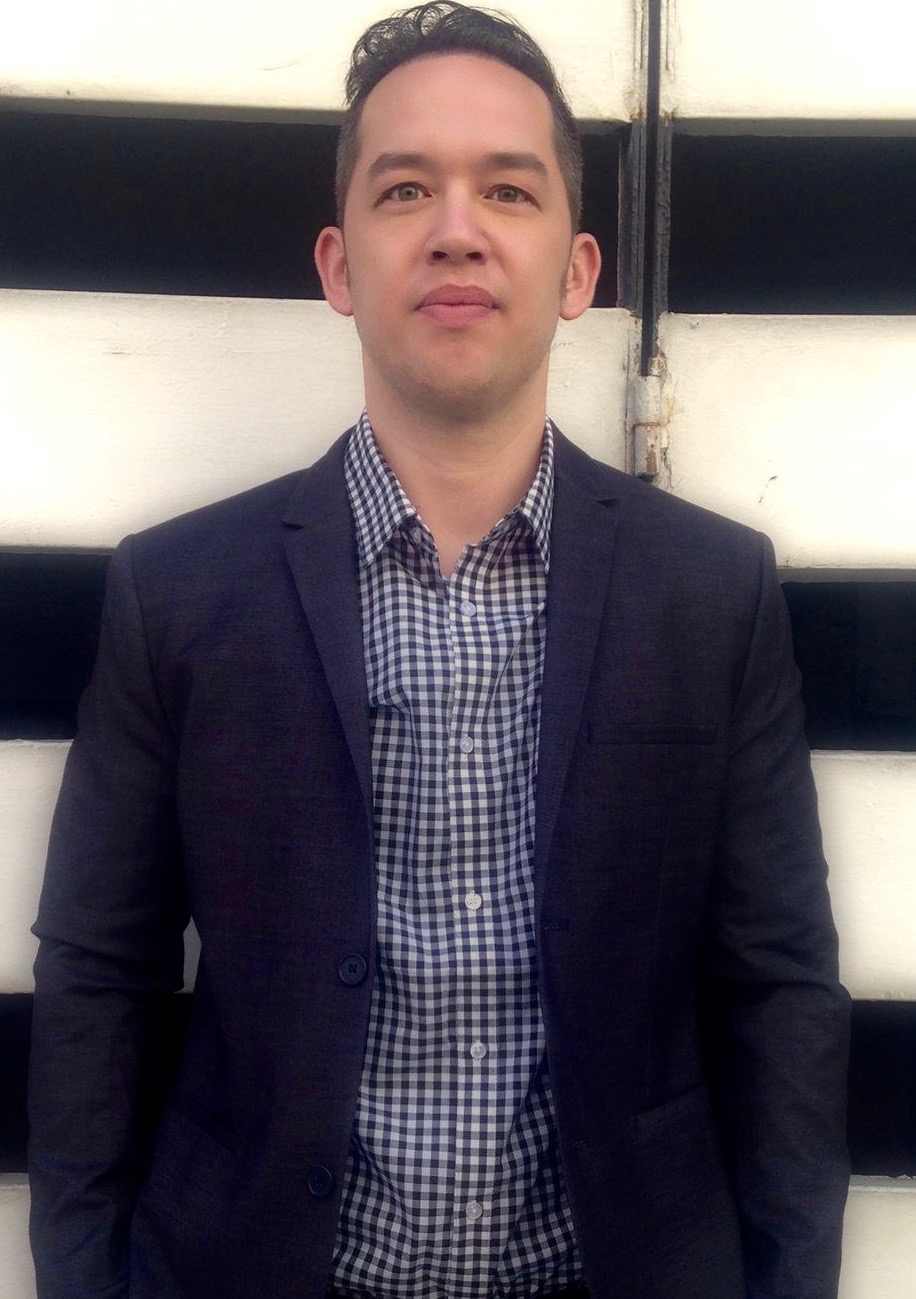 Congratulations to David Yee (PhD, 2019) on the publication of his article, " Shantytown Mexico: The Democratic Opening in Ciudad Nezahualcóyotl, 1969-1976" in  The Americas 78:1 (January 2021).
---
Matt Ford (Phd Candidate)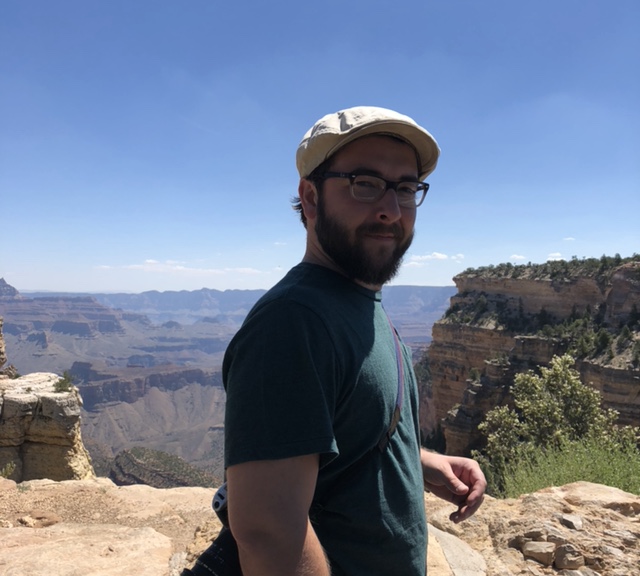 Congratulations to  Matt Ford (PhD Candidate) for his recent publication of  "Indelible Divides and the Creation of Myths: Visions of the Ecuadorian Amazon" in the peer-reviewed journal, A Contracorriente 18:2 (Winter 2021): 63-91.
---
  Matías Hermosilla (PhD Candidate)
Matías Hermosilla   (PhD Candidate) has recently published his second poetry book:    Memorias incómodas de un mal viajero  (2020).    Find the book here. Congratulations Matías!
---
María Clara Torres (PhD, 2020)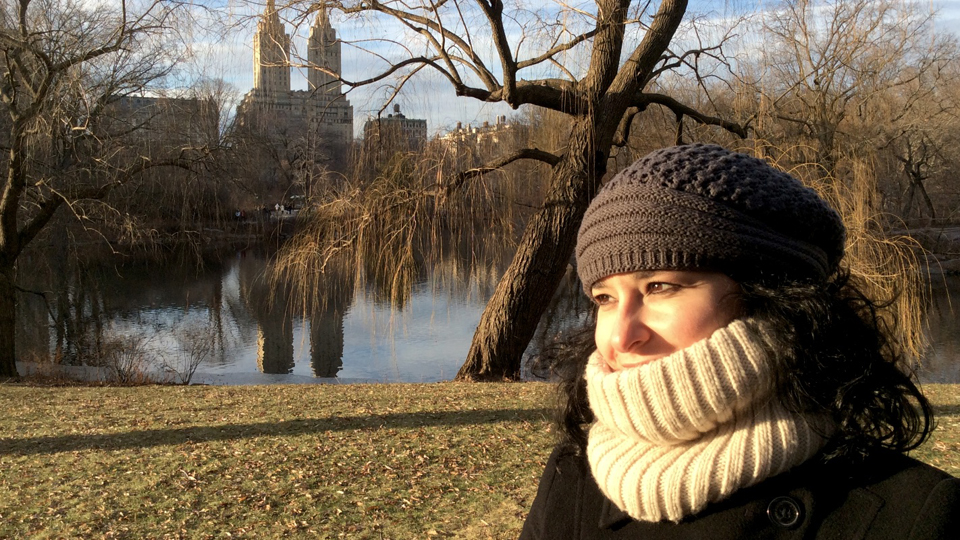 Congratulations to María Clara Torres (PhD 2020) for winning the prestigious AHA-Conference on Latin American History's Lewis Hanke Prize for best dissertation, with support to transform it into a book.  The title of María Clara's dissertation is "The Roots of an Illicit Peasant Crop: Coca in Colombia, 1950–2010."  ¡Felicidades María Clara!
---
More In the Spotlight
News and Announcements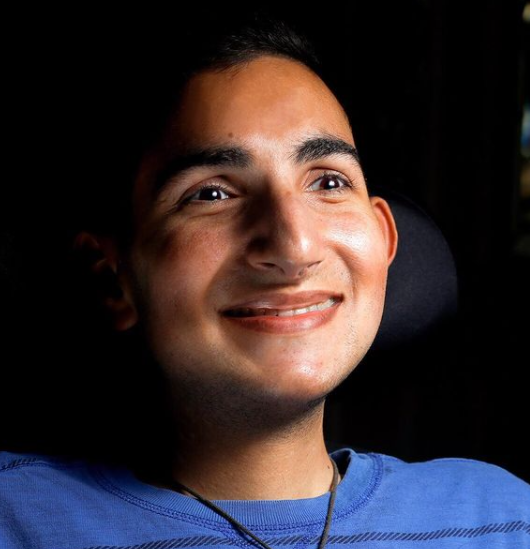 The History Department deeply mourns the loss of senior Tommy Rayis, who passed away on May 18th.  Tommy was a dedicated and passionate student of history whose warmth and energy were felt throughout the department.  Our profound sympathies to his family and friends.  
---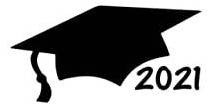 Congratulations to all of our History Majors & Minor Graduates!  Please find a video recording of the May 21, 2021 ceremony here. 
---
Congratulations to our 2020-2021 History Department Graduate Awardees: Lorna Ebner (Best Teaching Assistant), Matthew Ford (Most Innovative Teacher), Matthew Ford (Best Dissertation Chapter, "Liberalism in the Jungle: The Rubber Vortex, Indian Labor, and the Transformation of the Oriente"), Brooke Franks (Bernard Semmel Memorial Award, "The Four Artisan Hospital Schools: Charitable Education in Edinburgh, 1624-1855"), Willie Mack (Bernard Semmel Memorial Award, "'Triple Minority': Haitian 'Boat People,' Policing, and Mass Incarceration in New York City and Miami, 1980–1990s"), Jennifer Jordan (Joel Rosenthal Award, "Mediterranean Men: Changing Norman Masculinities in the Eleventh- and Twelfth-century Histories of the Kingdom of Sicily and the Principality of Antioch"), Elena-Liliana Mutu-Blackstone (Dissertation Writing Fellowship, "Empire of Knowledge: Romanian Identity at the Crossroads of Nineteenth-Century Global Epistemological Trends"), Matías Hermosilla (Dissertation Writing Fellowship, "Creating a Playlist for the Third World: Cosmopolitan Solidarity, the New Left, and the Global Protest Song Movement, 1955–1975").  Such excellent research and writing in the pipeline! 
---
The Center for Changing Systems of Power has awarded Seed Grants for two collaborative projects between History & Africana Studies.  The first will support Carceral Education and Incarcerated People's Publishing, a project jointly led by Associate Professor Robert Chase (History) and Associate Professor Zebulon Miletsky (Africana Studies).  The second is a collaboration with the new Southampton African American Museum, an historic building that for over 50 years was a vibrant gathering place for Southampton's African American residents.  After almost a decade of restoration and fundraising, the building will soon begin a new chapter as a community-based local history museum.  Led by Assoc. Professor Jenny Anderson (History), Adjunct Professor Mark Chambers (History), and Associate Professor Abena Asare (Africana Studies), the project will help the Museum develop its inaugural exhibitions and educational resources, and will offer several funded internships to provide graduate and undergraduate students with meaningful, hands-on experience in Public History.   

Congratulations to this year's recipients of our departmental awards:
Elliot DiNero (Stony Brook Foundation Award), Milly LeClaire (Chair's Award for Excellence in History), Kyle O'Hara (Staudenraus Award), Brianne Ledda (Wunderlich Memorial Award), Abe Sangeap (Ferguson Award), Elliot DiNero (Wang Award), Jermaine Bailey (Returning Student Award), and Jared McMillen (Alex & Zach Traum Research Award).  You make us proud!
---
Book Launch and Talk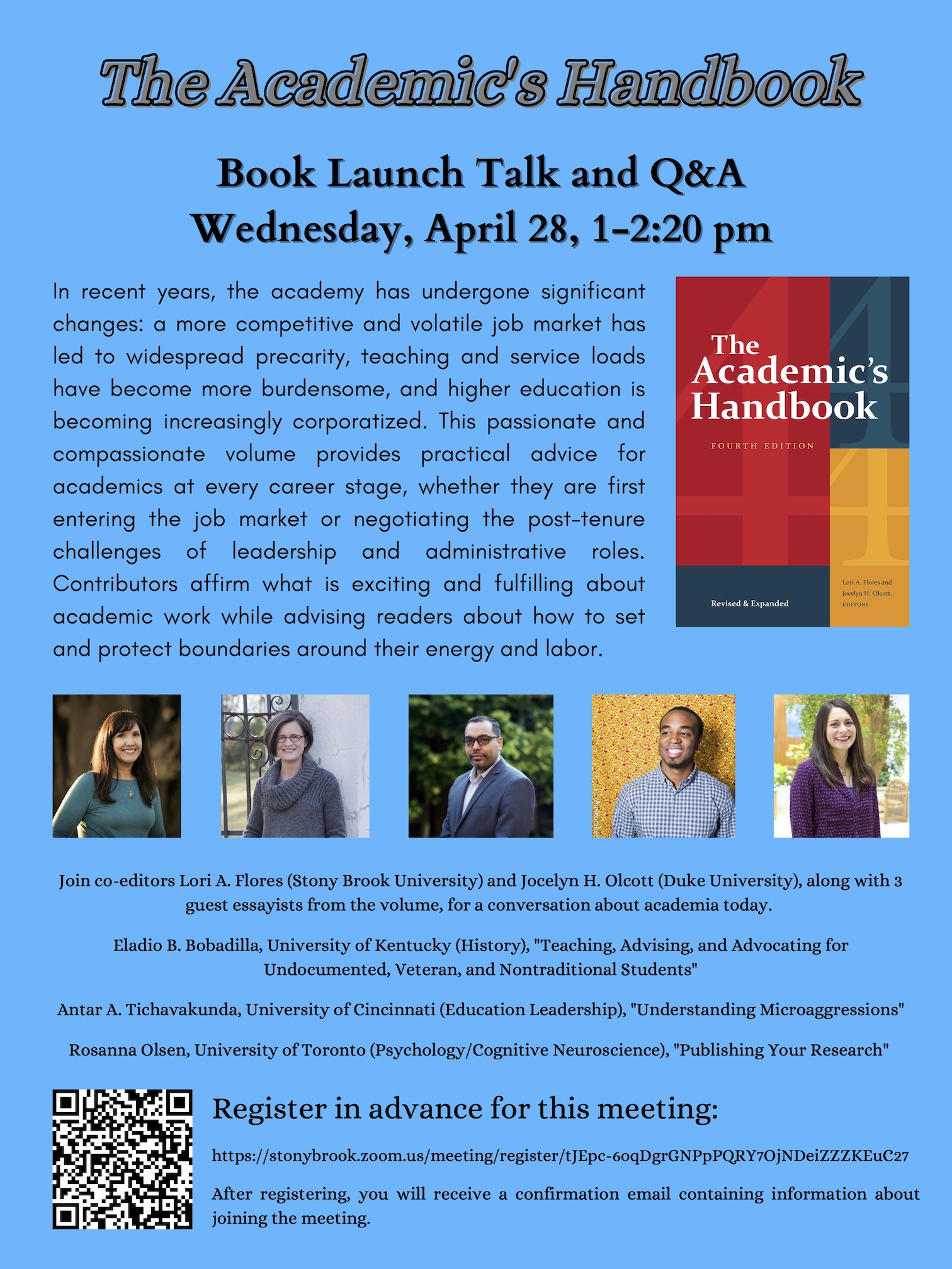 Join Professor Lori Flores for a discussion about her recent co-edited book The Academic's Handbook. Register for the Zoom event here.
---
The History Department is deeply saddened and disturbed by the mass shooting in Georgia and the violence that has been directed against people of Asian descent throughout the country since the beginning of the COVID-19 pandemic. As historians, we recognize that anti-AAPI violence is nothing new—it has deep roots dating back to the 19th century and is part of systemic racism in this country. We recommit to our mission of teaching and learning about the histories of Asian Americans and Pacific Islanders in the U.S., and about racism's intersectional ties to oppression based on gender and sexuality, indigeneity, immigration status, physical disability and difference, class, and other factors. The Stony Brook community must confront these connected forms of harm—and the plague of gun violence—directly.
---
Keynote Speaker Event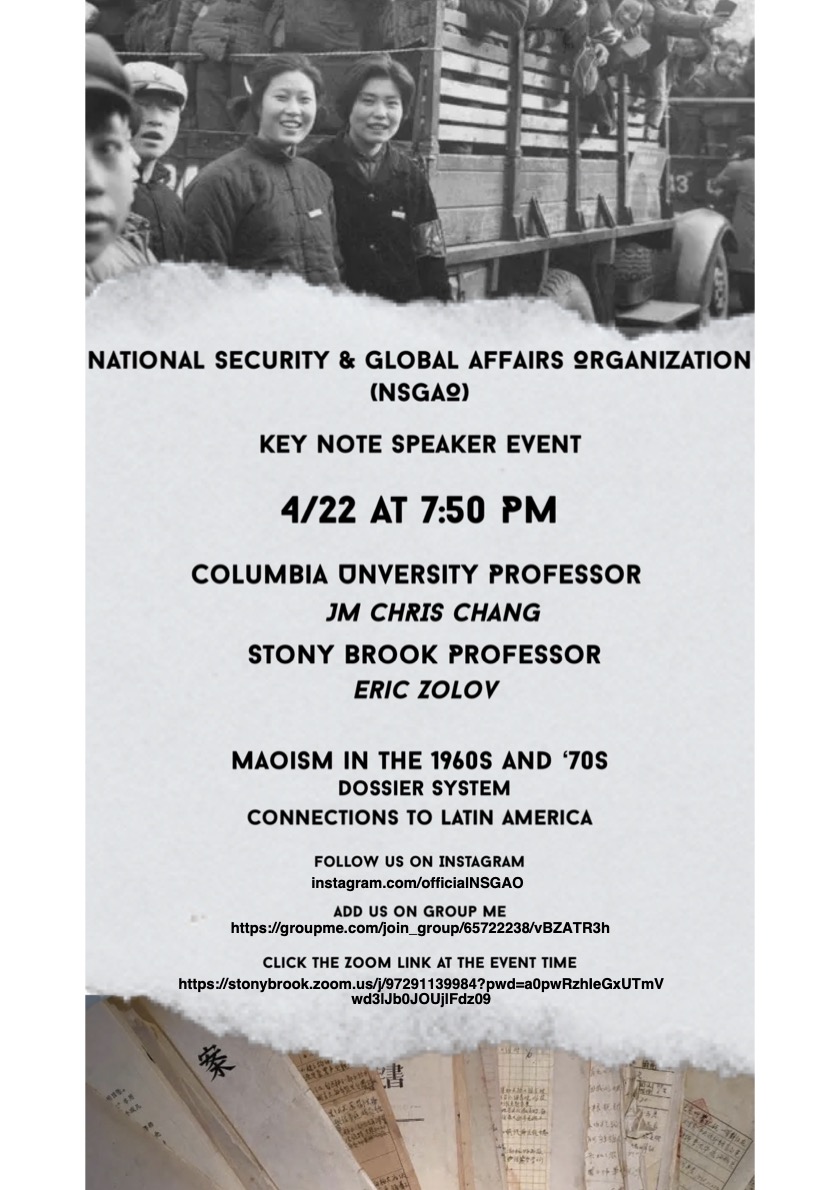 Register here. Zoom passcode is NSGAO. 
---
Stony Brook Humanities Institute Event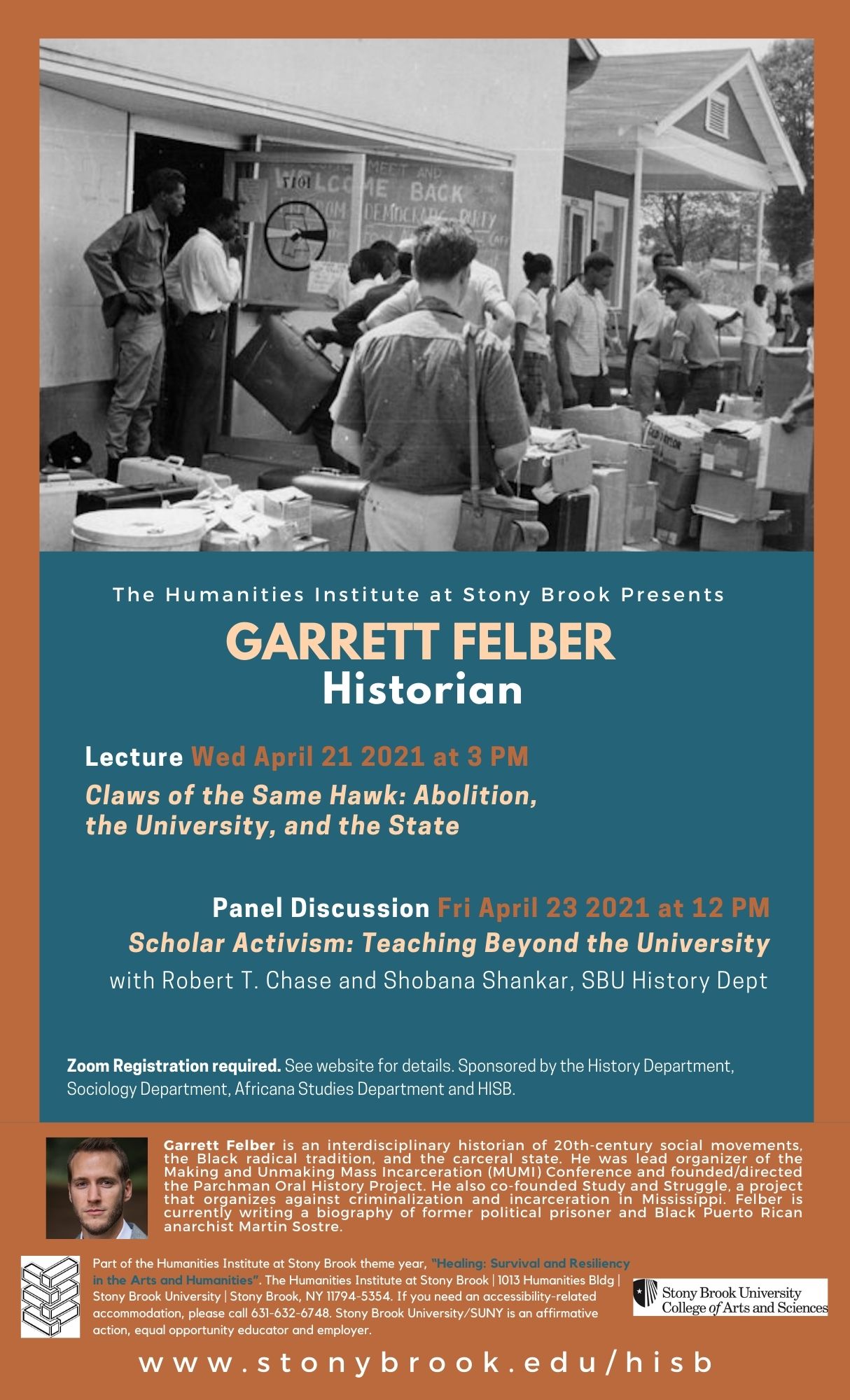 Register here.
---
History Club Trivia Night!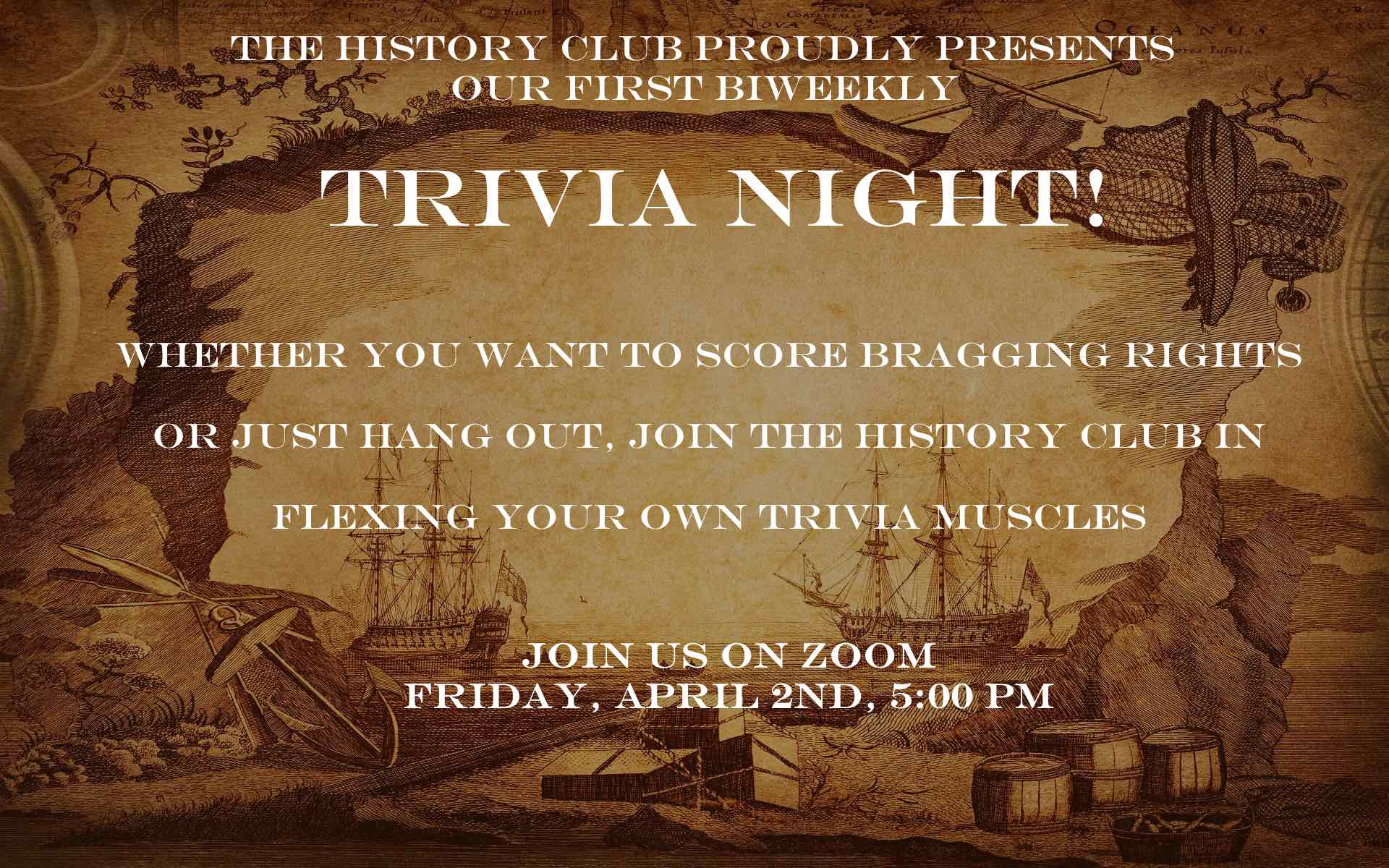 Register here to participate.
---
POSTPONED UNTIL FALL 2021: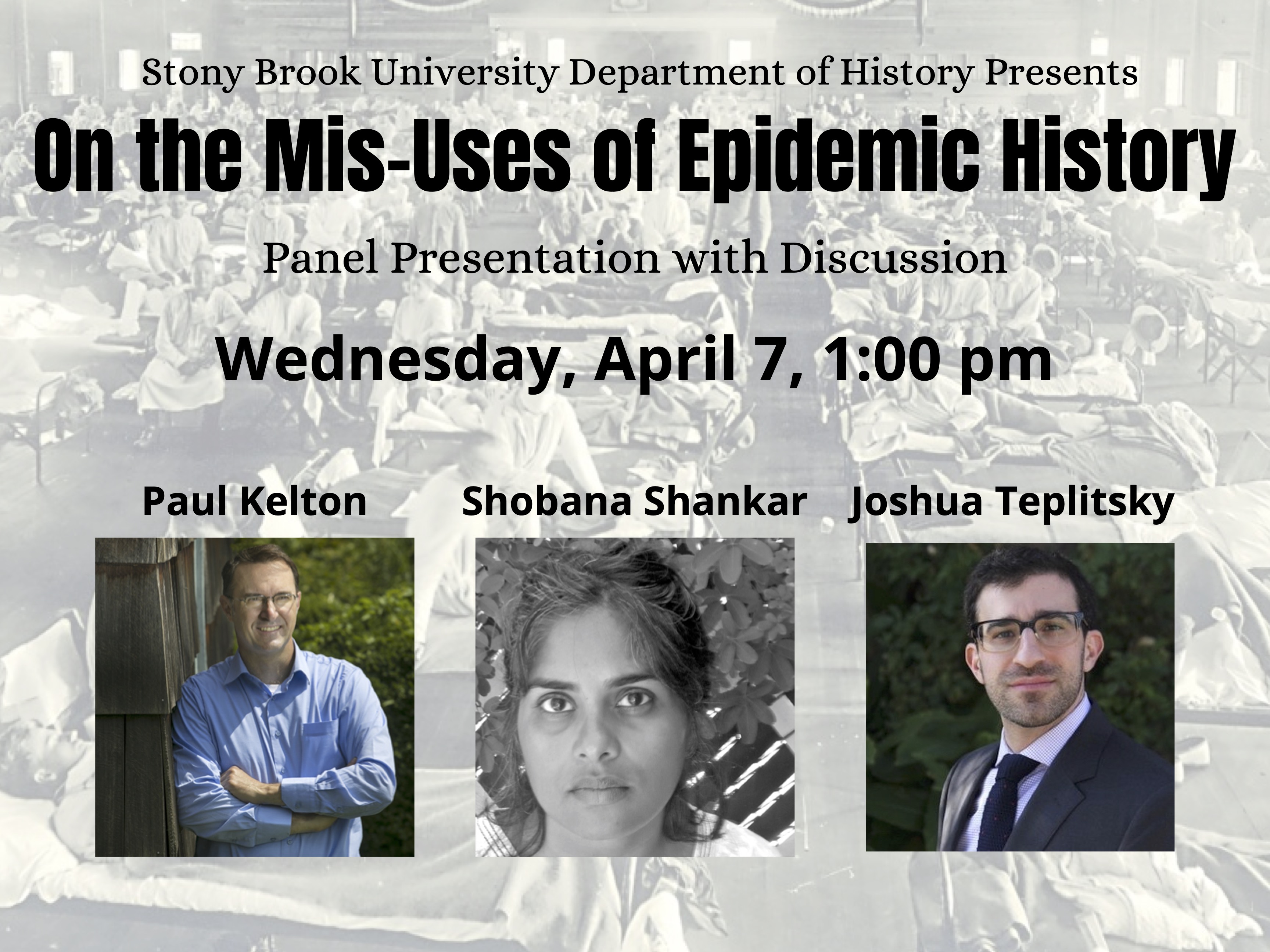 ---
Long Island Migrant Labor Camps: Dust for Blood
Join the Latin American and Caribbean Studies Center for a book talk with Mark Torres on Tuesday, March 30. Register here.
---
Roundtable: After Trump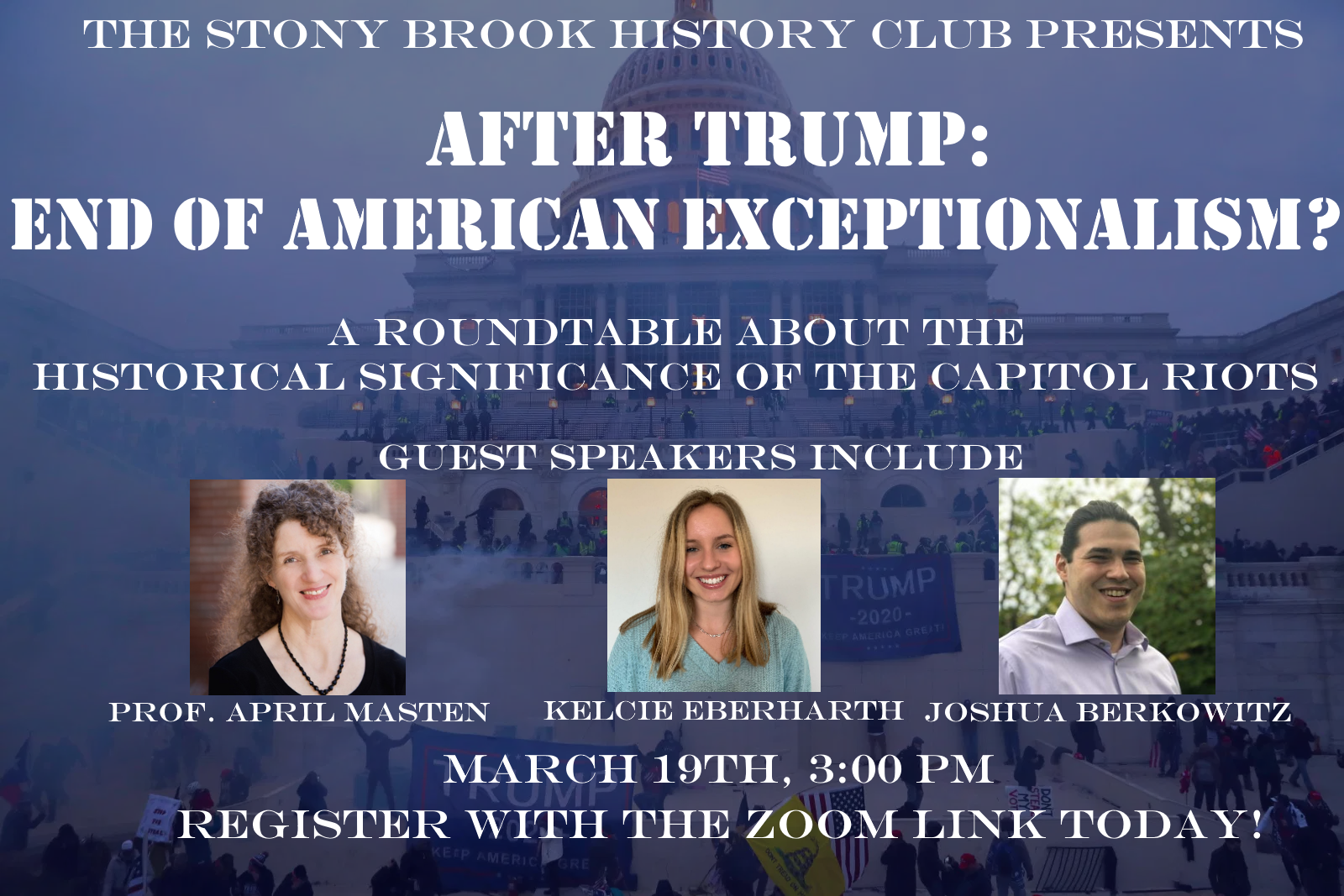 Join us on March 19 as the History Club hosts a roundtable about the historical significance of the Capitol Riots. Register here.
---
History Department Colloquia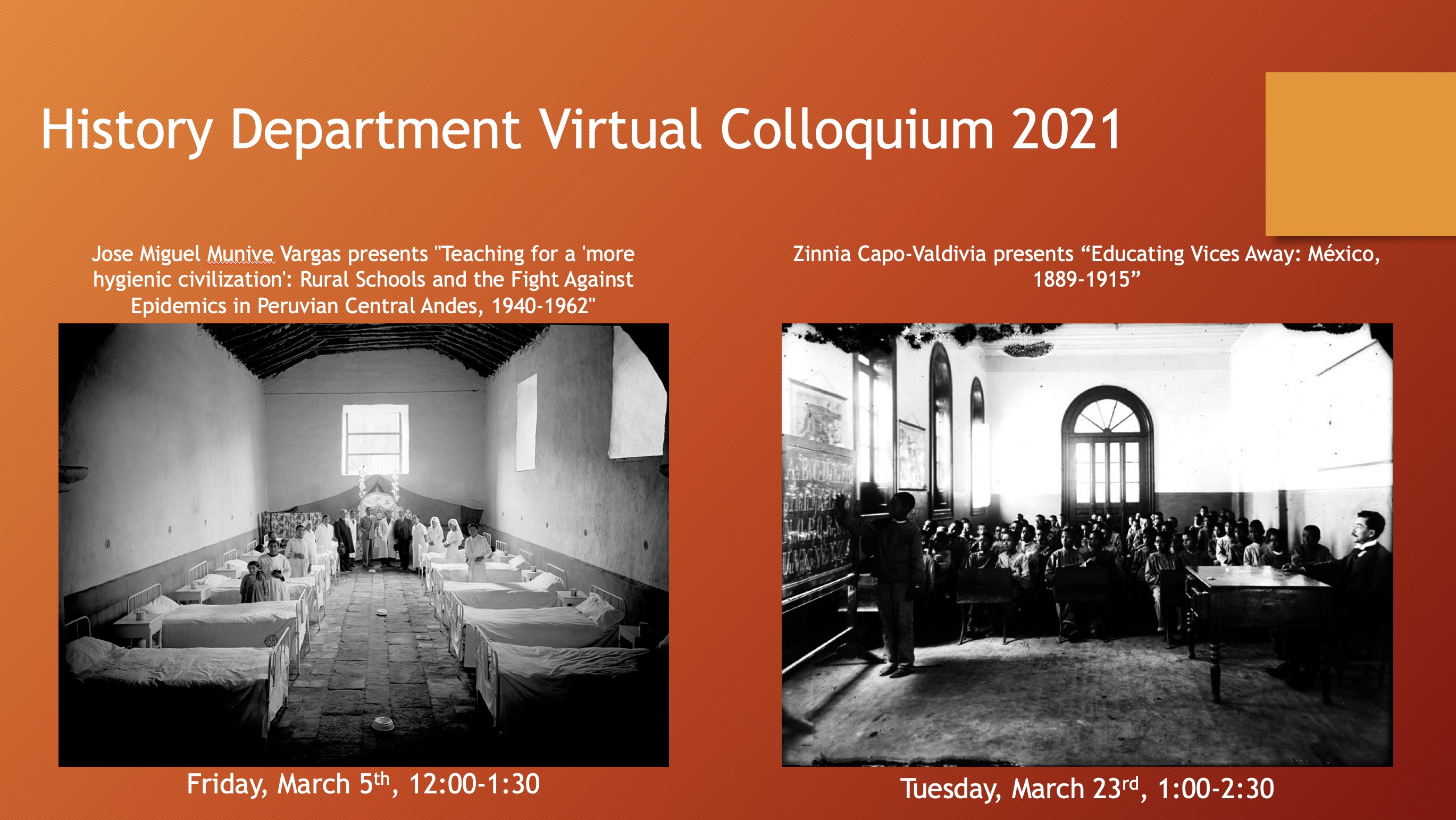 We're featuring two presenations this semester, by José Miguel Munive Vargas on March 5, and Zinnia Capo-Valdivia on March 23. Click on the dates for the Zoom links. 
---
Maurie McInnis (University President)
The History Department welcomes as our newest Professor of History, Dr. Maurie McInnis, the sixth president of Stony Brook University.  A renowned cultural historian and author, McInnis' academic scholarship has focused on race, slavery, and power in the American South. She has published extensively on American art history, including five books, most recently Educated in Tyranny: Slavery at Thomas Jefferson's University (2019). McInnis recently served as executive vice president and provost for the University of Texas at Austin, after teaching Art History for two decades at the University of Virginia at Charlottesville.
---
Zoom Talk: Career Options for History Majors
Register here via Zoom.
---
Upcoming History Club Event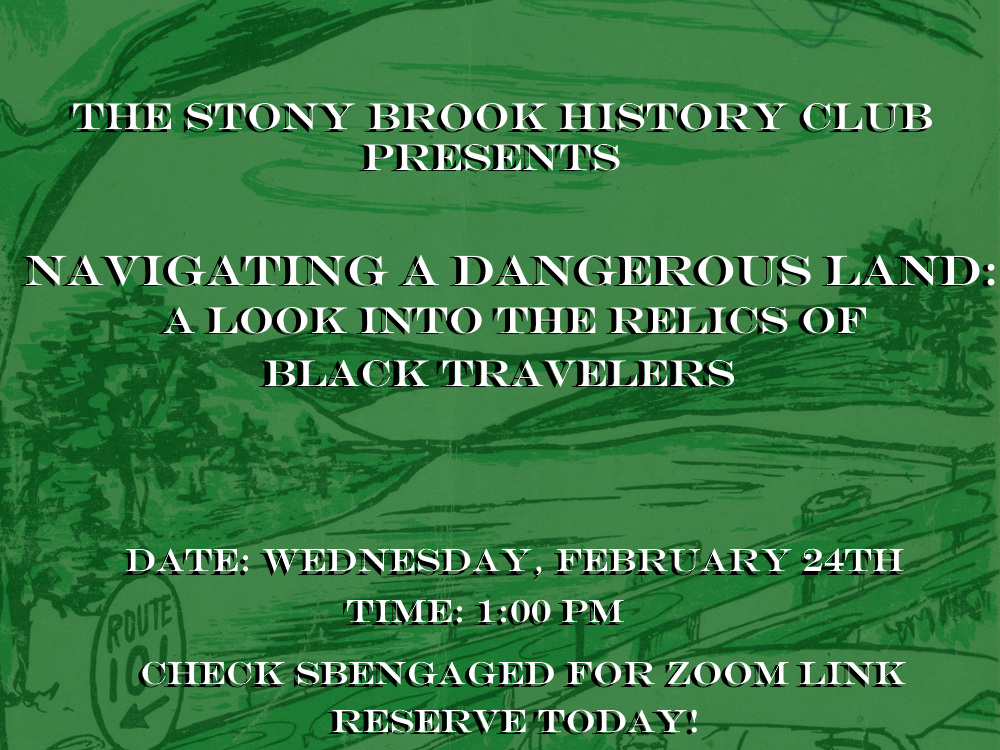 Register here via Zoom.
---
Hosted by the Library, short presentations from scholars in History, English, and Hispanic Languages & Literature based on their participation in the 2021 meetings of the Modern Language Association and the American Historical Association.  Participants from the History Department include Herman Lebovics (Emeritus) and Eric Zolov.  Please register here for Zoom link
---
Talk by Professor Tomes!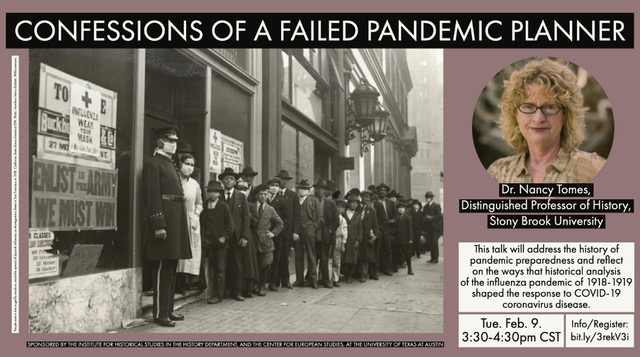 ---
Let's participate!
---
Catherine Lugar (PhD alumni) 


Sadly we note and celebrate the life of alumna Catherine Lugar (PhD, 1980) who passed away from Covid-19.  A remembrance can be read  here.
---
The Mexican Restaurants of New York City website is ready!
This project, put together by professor Lori Flores and PhD candidates Ximena López and Fernando Amador, maps the presence of Mexican cuisine in NYC during the last couple of decades. Visit the site here. 
---
Read More News
In The Media
Robert Chase (Associate Professor)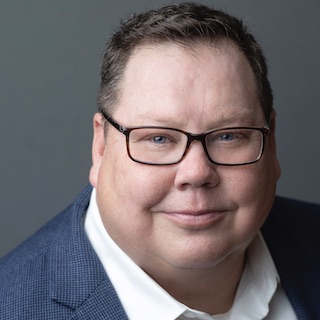 Associate Professor Robert Chase published a short piece for the journal Facing South, "Prison Violence Like Alabama's Demands a National Reckoning," on prison violence as state violence, particularly in light of a recent Justice Department investigation and civil rights lawsuit against the Alabama prison system.
---
Chris Sellers (Professor)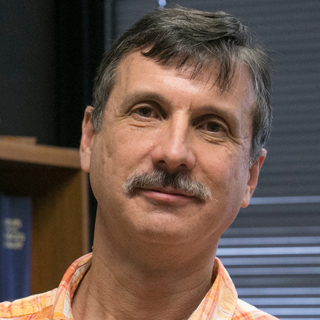 Professor Chris Sellers will moderate a live webinar, "PFAS: Long Island's Toxic 'Forever Chemicals'" on Tuesday, May 18th, 12-1pm.  The EPA's failure to regulate PFAS is causing tremendous health and economic damage on Long Island. This important discussion will identify steps the EPA should take to regulate PFAS, so that they do not pose unintended or unreasonable risks to humans, animals, and the environment. Register for the Zoom link here.

---
Shobana Shankar (Associate Professor)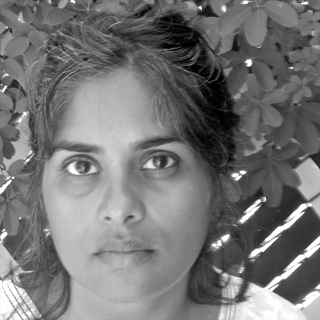 Associate Professor Shobana Shankar interviewed the former president of the Association of African Students in India about youth and Africa-India politics.  See  here for the interview.
---
Robert Chase (Associate Professor)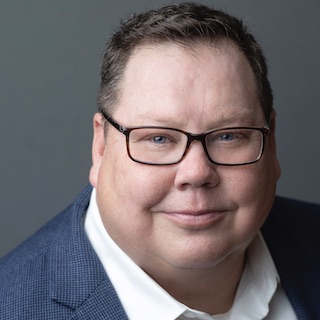 Associate Professor Robert Chase and author of   We Are Not Slaves: State Violence, Coerced Labor, and Prisoners' Rights in Postwar America  was interviewed by Eddie Conway, head of the Black Panther chapter of Baltimore and a formerly incarcerated activist, on "The Real News Network."  Listen to the broadcast, " How Prisoners Expanded the Civil Rights Movement."
---
Rising Senior Franklin Eck published the second of a two-part series on the  Esopus Wars and History major Anthony Amorello published a primary source analysis of a  death notice from his great-great-uncle, who served in WWI.  Check out these excellent articles in the   Stony Brook Undergraduate History Journal , a new digital initiative by the   History Club! 
---
Jonathan Garcia (History Minor) recently published his independent research paper from last fall, "The History of the Census as a Political Tool," in the   Stony Brook Undergraduate History Journal .  Congratulations Jonathan on a fine piece of writing!
---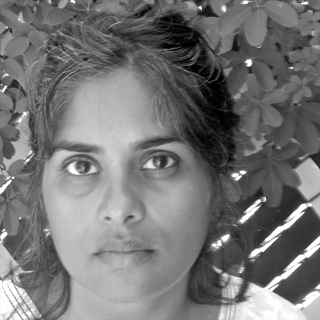 Associate Professor Shobana Shankar will be commenting on the new Netflix movie, Namaste Wahala, a love story set in Nigeria, which stars Nigerian and Indian actors and draws on the popularity of Nollywood and Bollywood.  For more information see here.
---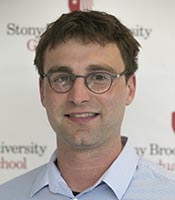 Richard Tomczak  (PhD candidate) published the essay,   "Writing Histories of Witchcraft in a Pandemic: The Power of Publishing Student Writing Online"  in the American Historical Association blog,  Perspectives Daily.  The essay discusses the project that Tomczak and his students worked on last summer in collaboration with the graduate student-run journal,  Crisis & Catharsis.
---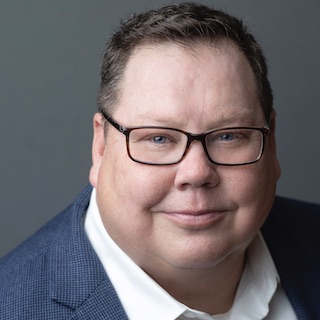 Professor Robert Chase contributed to an article in The Statesman on proposals to rename buildings and the need for deeper understanding of African-American history across campus, "Does it surprise me? No: Members of the SBU community comment on lack of Black memorialization." 
---
Student-created history journal seeks to fill gap at Stony Brook
The Statesman recently published an article about the new Stony Brook Undergraduate History Journal and the hard-working history students behind it, including Joshua Berkowitz, Peter Lupfer, Kyle O'Hara, and Brandon Chavez. Check out what our students have been up to!
---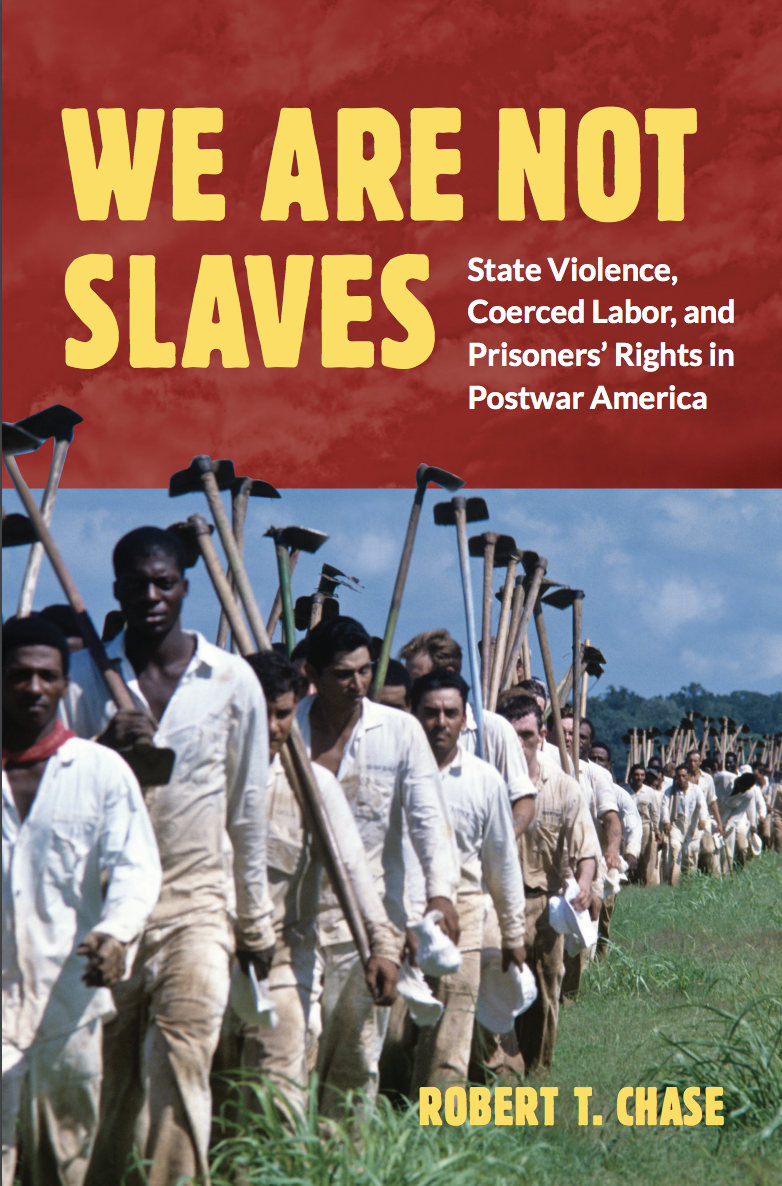 Join a weeklong, online roundtable discussion of Professor Robert Chase's recent publication, We Are Not Slaves: State Violence, Coerced Labor, and Prisoners' Rights in Postwar America  hosted by Black Perspectives , official forum of the African American Intellectual History Society. See more information here. 
---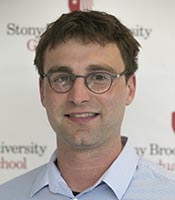 Richard Tomczak (PhD candidate) has been a Research Assistant and member of the Advisory Committee for the Long Island-based, Dyckman Farmhouse Discovered initiative, "Generations of Slavery in Inwood."  See  here  for a recent article about a public art installation by Reggie Black and   here  for an article in   The Guardian  that incorporates his research assistance.   In the coming year 2021, he will be collaborating on a material culture exhibition, an interactive "soundscape," and a 10-episode podcast series on the enslaved people owned by the Dyckman Family.
---
Read an article in  The Statesman  about the History Department-sponsored debate this fall, "How Do We Decide?: Monuments in the Era of Black Lives Matter" featuring History faculty Robert Chase, Donna Rilling, Eric Zolov, and affiliate Zebulon Miletsky.
---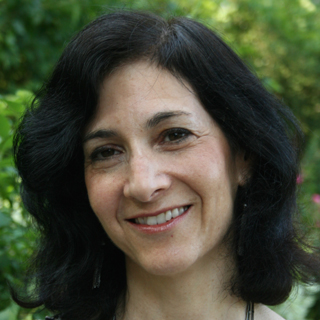 Prof. Sara Lipton recently published  "Life, Death, and the Levys"  in the December issue of   The New York Review of Books . 
---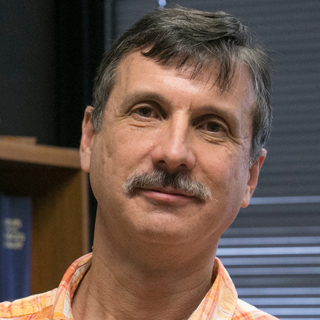 Given the recent changes in the composition of the Supreme Court, Professor Chris Sellers has written an Op Ed commenting on the environmental history of this Judicial institution. Read the text here.
---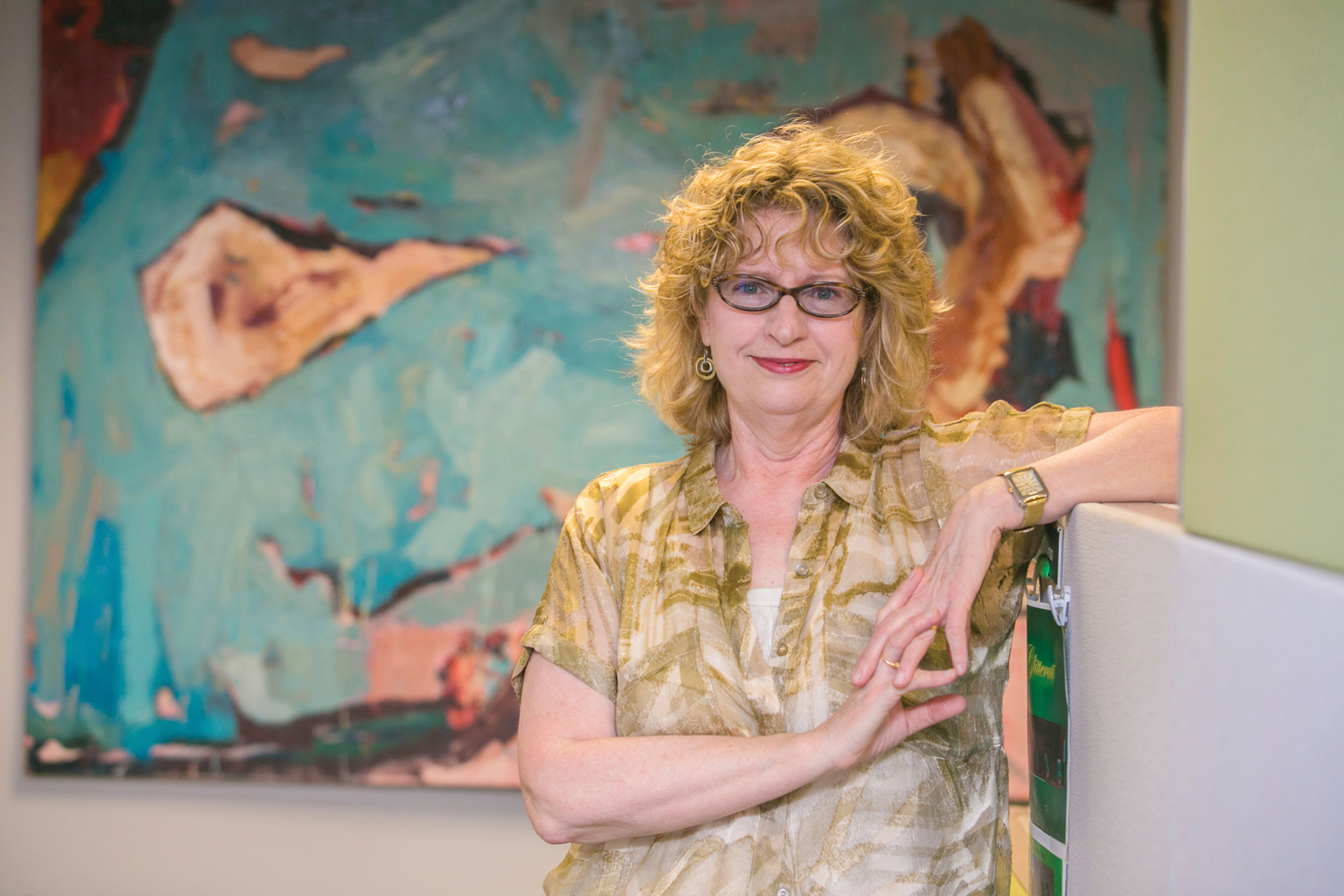 Distinguished Professor Nancy Tomes was interviewed by CBS News. There, she discussed the varied responses to the uses of masks during the pandemic of 1918. For more, click here.
In the Media