Skip Navigation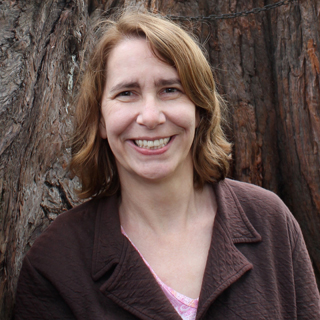 JENNIFER L. ANDERSON
Associate Professor (PhD, New York University, 2007)

Curriculum vitae

Office: SBS S-315

Email: jennifer.l.anderson@stonybrook.edu

Interests:  public history, local history, Caribbean history, issues of race and class, slavery, colonialism, labor, material culture, commodities, environmental history
As an interdisciplinary historian, I have long been interested in the connections among people, natural environments, and material culture. My book, Mahogany: The Costs of Luxury in Early America (Harvard University Press, 2012), explores how the desire for beautiful mahogany furniture in colonial North America had significant  human and ecological impacts in the Caribbean and Central America where these coveted trees were harvested by enslaved Africans.
To support my new book project, I was recently awarded a Scholar and Society Fellowship (2020-21) by the American Counsel of Learned Societies and the Mellon Foundation to research Long Island's transition from slavery to freedom, the emergence of its early African American communities and institutions, and the deep roots of systemic racism and segregation that persist in the region. 
My project examines the profound transformations that Long Island underwent, from the mid-17th to the 20th century, which contributed to both its diverse population and its enduring patterns of racial disparities and economic inequality. Part 1 focuses on the precolonial period and early settler-colonialism which involved extensive interaction on Long Island among the Unkechaug, Shinnecock, and its other Native peoples, enslaved Africans, and European settlers. Part 2 highlights the generations of conflict, adaptation, and innovation involved with development of the region's economic mainstays, including agriculture, especially to provision Caribbean sugar islands, and maritime industries, such as shipbuilding, fishing, and whaling. Part 3 examines how the region's economic, political, and social relations were impacted first by the tumultuous upheaval of the American Revolution and then by the 1827 passage of New York's Gradual Manumission Law which ended slavery. And, finally, Part 4 focuses on how people of color on Long Island endeavored to secure land, jobs, and other essential resources (i.e., housing, education, health care, and capital) from the mid-19th to the mid-20th century, an era which saw an influx of new population including European immigrants and, with the onset of the Great Migration, African Americans fleeing Jim Crow violence in the South. 
For over 300 years, Long Islanders have grappled over access to land and other resources amid a shifting matrix of power relations. Despite myriad challenges, they repeatedly reclaimed their island's future, adapting and innovating to overcome ecological limits, revitalize the economy, and build vibrant communities. Within this dynamic setting, people of color struggled and, to a degree, succeeded to assert their place, despite a dominant social order intent on retaining a permanent underclass. Given the degree to which white hostility necessitated and encouraged racial separation, the continued survival of historically black communities is a testament to their residents' tenacity and resolve. Although poverty persists in many areas, one important legacy of Long Island's fraught, paradoxical past is the emergence of a strong African American middle class. 
As a historian, I see this project as contributing to our knowledge about how Americans responded when local social, economic, and environmental conditions collided with the national and international exigencies of imperialism, settler-colonialism, cultural hegemony, racial apartheid, and nation-building. More specifically, my book examines how changing labor relations, voluntary and involuntary immigration, dispossession, white supremacy (now expanded to vilify recent Latinix immigrants), and pervasive racial disparities impact the avenues of advancement and community formation open to people of color. To breath vitality into each part of this complex narrative, I highlight the personal experiences of individuals from many walks of life whose paths converged on Long Island. As we seek to ensure a more equitable and sustainable future for all, I hope their stories will help open broader discussions about the roots of racial disparities and inequality in America. 
To encourage greater public engagement with my work-in-progress, I will serve as a Scholar-in-Residence during 2020-2021 at Preservation Long Island, contributing to their Jupiter Hammon Project.  
More generally, my scholarly interests include Native history, settler-colonialism, agriculture, maritime industries (i.e. whaling, fishing, oystering, ship building, merchant trade, etc.), labor,  migration, provisioning, and the environmental impacts of these activities. To encourage discussion of these themes, Anya Zilberstein and I co-organized a conference, entitled "Empowering Appetites: The Political Economy and Culture of Food in the Early Atlantic," held at the Huntington Library (San Marino, CA) in 2018. We are currently editing the papers which will appear in Early American Studies in Spring 2021. As an Editor of the Long Island History Journal, I also produced special issues on the history of whaling on Long Island and local African American & Native American heritage sites.
Drawing on my extensive experience as a museum director, curator, and exhibition developer, I serve as a consultant and advisor to many museums, historical societies, and cultural organizations. In addition, I regularly present educational workshops and public talks on a wide range of topics. I also teach a wide range of graduate and undergraduate courses, including:
 "American Colonial History"

"Oceans Past: Maritime History from a Global Perspective"

"Slavery and Freedom in the Making of the Americas"

"Long Island Community Histories" (research seminar)

"History, Slavery, and Memory" (writing seminar) 

"American Biographies: Life Stories in Historical Context" (research seminar)