Skip Navigation

MOHAMAD BALLAN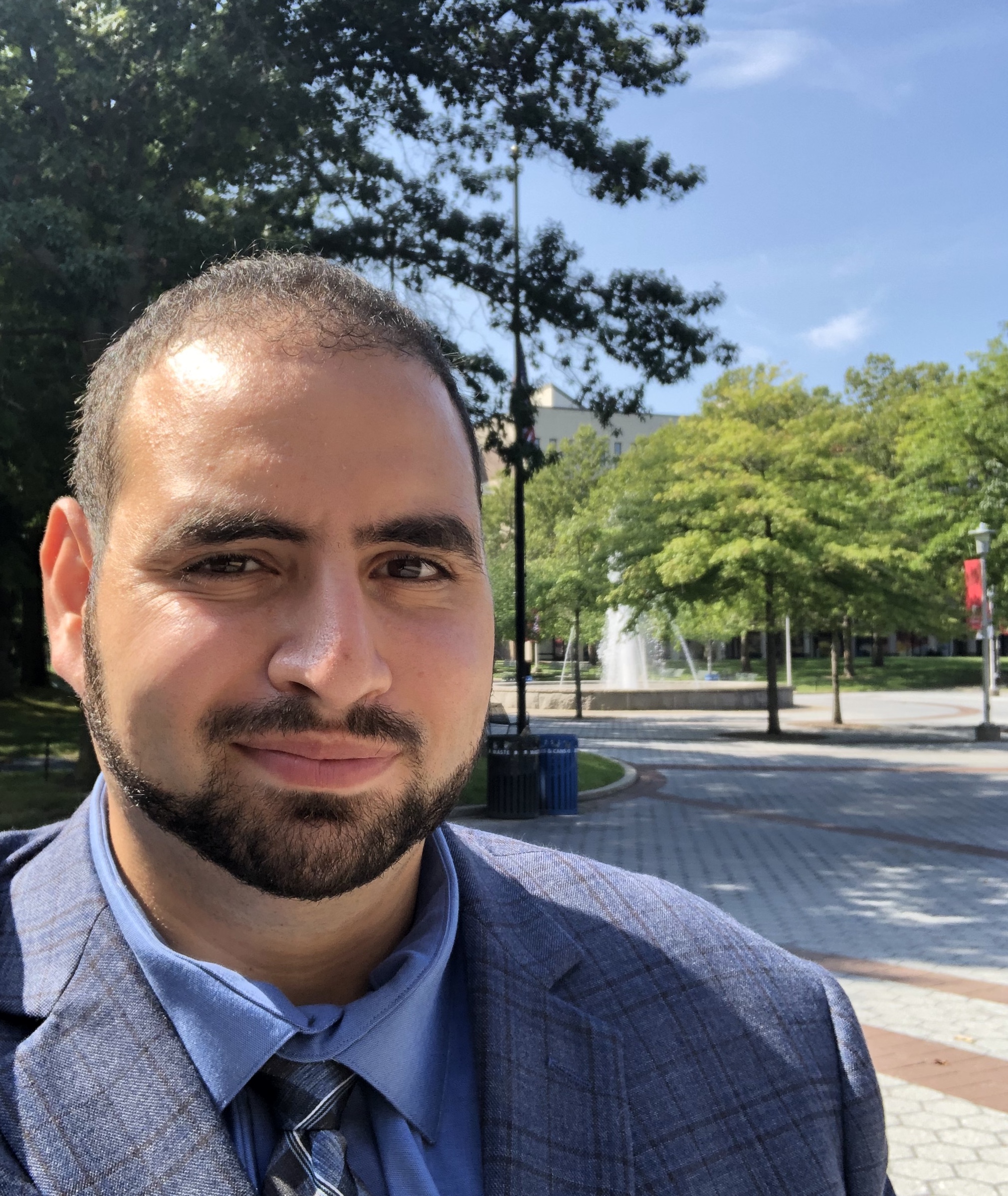 Assistant Professor (Ph.D., University of Chicago, 2019)

Curriculum Vitae

Office: SBS N-321

Email: mohamad.ballan@stonybrook.edu

Interests: Medieval Mediterranean; borderlands and frontier  history;  political thought; Islamic history; medieval Iberia; sectarianism and  intercommunal relations; early modern Europe; intellectual networks; philosophy; historiography; Ottoman Empire; late antiquity.
My research focuses on the intellectual, political and cultural history of the Mediterranean world, with a focus on late medieval and early modern Spain. My current book project, which builds upon manuscript research conducted in Spain, Morocco, the United States and the United Kingdom over the past decade, is tentatively titled Lord of the Pen and Sword: Sovereignty and History in the Nasrid Kingdom of Granada, and focuses on the intellectual, social and cultural history of the late medieval Western Mediterranean. It closely examines the phenomenon of the "scholar-statesman"—litterateurs, physicians, and jurists who ascended to the highest administrative and executive offices of state—in late medieval Islamic Spain and North Africa. My book project provides a new reading of the history of the Nasrid kingdom of Granada (1238–1492) that examines these issues by closely studying the life and works of Lisan al-Din ibn al-Khatib (1313–1374), the most prominent Spanish Muslim historian, chancellor and philosopher during the 14th century. My work situates this figure within a broader "community of letters," a network of Muslim, Jewish and Christian scholars that extended from Seville to Damascus, in order to illustrate how royal networks of patronage, itinerancy, and mobility shaped the production of knowledge and facilitated the diffusion of novel conceptions of sovereignty and legitimate authority during the late medieval period. The book emphasizes how these scholar-officials played a major role in reshaping the political culture, social hierarchies and conceptions of sovereignty in Nasrid Granada.
I offer courses on the histories, societies and cultures of Europe, the Mediterranean and the Islamic world from Late Antiquity to the Early Modern period. My classes emphasize the interconnected histories of Europe, Africa and Asia during the medieval and early modern era (ca. 500-1800), while exploring the larger issues of mobility, commerce, sovereignty, identity, cross-cultural contact and cosmopolitanism in world history. The graduate and undergraduate courses that I teach include:
"HIS 235. Heirs of Rome: The Early Medieval World, 300–1000"

"HIS 236. The World of the Later Middle Ages, 1000-1500"
"HIS 307. Silk Roads and Spice Routes: Travel, Exploration and Discovery in the Premodern World"

"HIS 390. Crossroad of Civilizations: The World of Medieval Spain, 500-1500"

"HIS 401. The Medieval Middle East"

"HIS 516. Sovereignty, Kingship and Empire in World History"
---
PERSONAL WEBSITE
https://ballandalus.wordpress.com/
---
SELECTED WORK
"Borderland Anxieties: Lisān al-Dīn ibn al-Khaṭīb (d. 1374) and the Politics of Genealogy in Late Medieval Granada," Speculum Volume 98, Number 2 (April 2023): 447-495
"Genealogía, linaje e identidad etnocultural en la Granada nazarí," in Mercedes García-Arenal and Felipe Pereda (eds.), De sangre y leche: Raza y religión en el mundo ibérico moderno (Madrid: Marcial Pons, 2021), 39‒70.
"Fraxinetum: An Islamic Frontier State in Tenth-Century Provence," Comitatus: A Journal of Medieval and Renaissance Studies 41 (2010): 23-76
---
PUBLIC SCHOLARSHIP
"Muslim Refugees in Medieval Malta (ca. 1463)? Mobility, Migration and the Muslim-Christian Frontier in the Mediterranean World," Medieval Studies Research Blog, October 13, 2021. 
"A Connected World: Exploring the Early Middle Ages with Ibn Fadlan," The Library of Arabic Literature Blog
Interview with Ottoman History Podcast for The Early Modern Islamic World
Interview with Ottoman History Podcast Legacies of al-Andalus
"Modern Monuments and Medieval Mythologies: The Statue of Avengalvón in Burgos, Spain"
"Portraits of Moroccan Ambassadors in Early Modern England"
"27 Prominent Medieval Andalusi Women"
"An Andalusi Mudéjar in 14th-c. Constantinople: The Travels of Ibn al-Sabbah"
"Bibliography of Translated Texts from Medieval/Early Modern Iberia and North Africa"
"Majrit/Mayrit: The Andalusi Muslim Heritage of Medieval Madrid"
"The Royal Edict of Expulsion (1609) and the Last Andalusi Muslims ("Moriscos") of Spain"
"An Andalusi Muslim in Early Modern Europe: Shihab al-Din Ahmad al-Hajari's Description of the 17th-c. Netherlands"
"Mongol-Papal Encounter: Letter Exchange between Pope Innocent IV and Güyük Khan in 1245-1246"
"Nader Shah Afshar (r. 1736-1747): A Short Overview of the Career of an 18th-Century Iranian Conqueror"
"The Scholar and the Sultan: A Translation of the Historic Encounter between Ibn Khaldun and Tamerlane"