Skip Navigation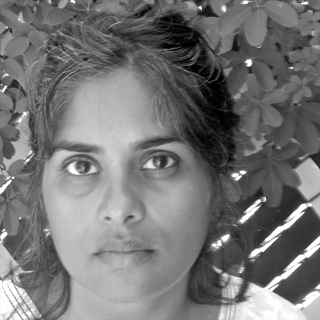 SHOBANA SHANKAR

Associate Professor (Ph.D., UCLA, 2003)

Curriculum vitae

Office: SBS S-319

Email: shobana.shankar@stonybrook.edu

Interests: Africa (particularly West Africa), colonial and postcolonial politics, religion, health, Muslim-Christian interactions, Africa-South Asia connections

I'm interested in forms of belonging, difference, exclusion, and inequality in modern Africa. I first explored these themes in my research on Christianity in Islamic Northern Nigeria, a region that has often been characterized as conservative and unchanging. In showing close and complicated relationships between British and North American Christian missionaries, Muslim elites and non-elites, and indigenous Christian converts, I argued that the nature and significance of religious difference have changed over time and that we cannot impose contemporary perspectives on the past. My current research focuses on the little-known religious and cultural interactions between West Africans and Indians seeking to build transnational alliances to contest Euro-American secularist and racial politics. In contrast to studies of South Asian economic diasporas in Eastern and Southern Africa, I focus on cultural and intellectual diasporic connections. I trace the importance of Atlantic Africa to Muslim Indian missionaries and also to Nehru, who facilitated the exchange of university faculty between India and West Africa. Indian-West African connections reveal the cultural imagination at work in postcolonial South-to-South transnational politics and "development" agendas. My other professional interests include gender politics and religious reformism, the history of humanitarianism, and health and healing.