Skip Navigation
Welcome
Welcome to LACS! LACS is Stony Brook's center devoted to Latin America, the Caribbean, and their diasporas. Connecting faculty in Social Sciences, STEM disciplines, and Humanities, LACS's mission is the production of knowledge useful to the faculty and students working in all fields pertaining to Hemispheric Latin American Studies. Currently 16 departments in SBU have a stake in strengthening Stony Brook's Latin/o American research
profile and are LACS Affiliated Departments. LACS offers an 18-credit minor in Latin American and Caribbean Studies, with credits drawn from a required entry course, a capstone project, an average of 25 cross-listed LACS courses each semester and a variety of internships.
This interdisciplinary minor studies the crucial role of Latin America and its diasporas in the current global context. Our internships often center the experience of migration as a key analytic in a globally-minded study of the US-Latin American and the Caribbean relationship.
Social

We are happy to invite you all to the "35 Years of Culture at Stony Brook" organized by the HHM Committee with Keynote Lynda-Perdomo Ayala. OnFriday, December 15, 2023 at the Student Activities Center (SAC) Ballroom A  4:00-7:00 PM. RSVP HERE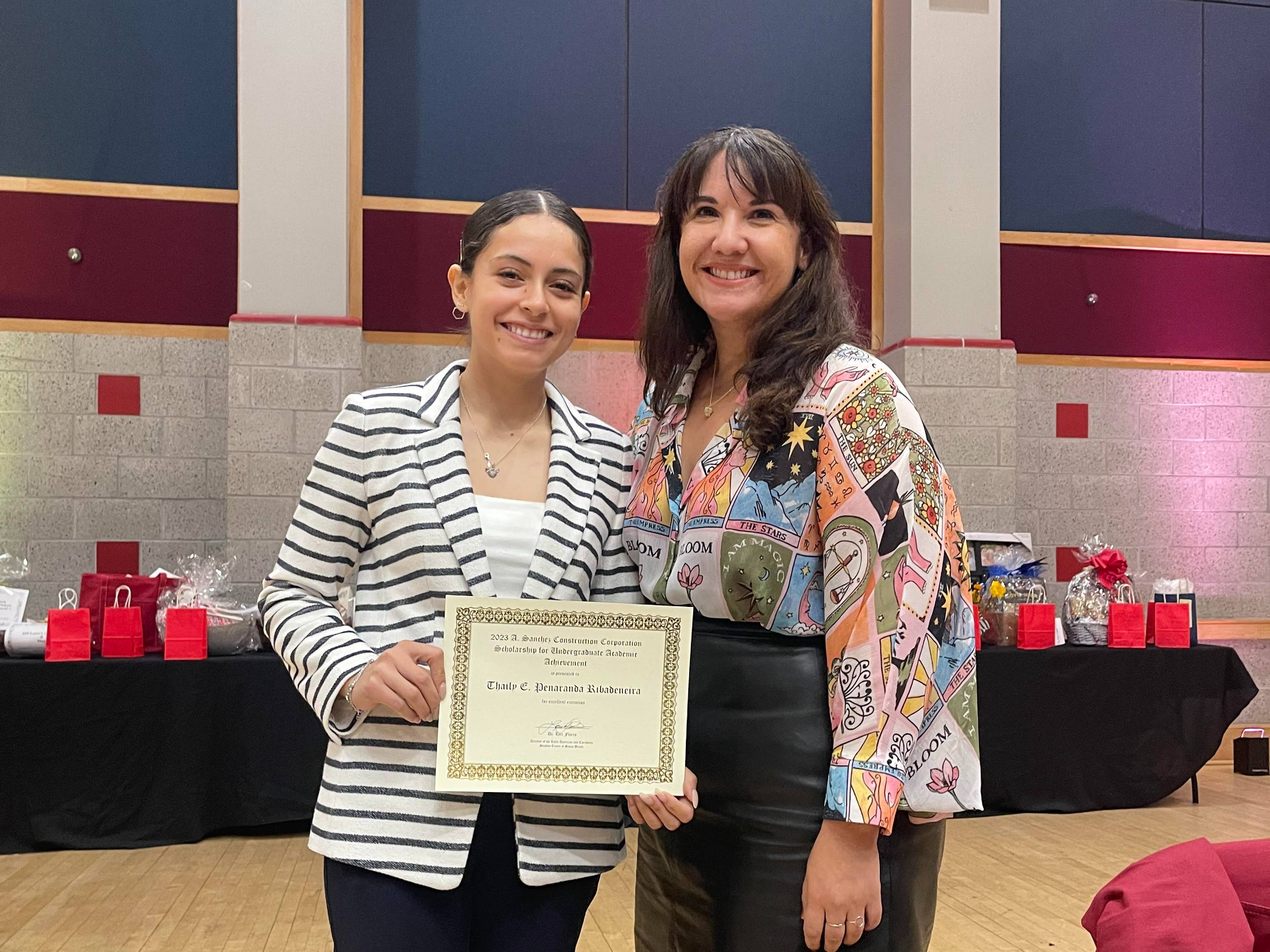 Congratulation to Thaily E. Penaranda Ribadeneira, selected as the 2023 Sanchez Award recipient!
Thaily Penaranda Ribadeneira is a Health Science Major, Minor in Chemistry and Spanish Language and Literature while also being part of the WISE Honors Program. The judges were impressed with this strong and well-rounded application.
At LACS, along with Amelio Sanchez Construction Corporation, were are proud to provide is $2,500 towards the future and ambitions of young Latinx students!