Skip Navigation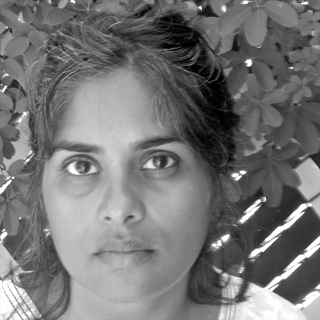 SHOBANA SHANKAR

Professor (Ph.D., UCLA, 2003)

Curriculum vitae

Office: SBS S-319

Email: shobana.shankar@stonybrook.edu

Interests: Africa (particularly West Africa), colonial and postcolonial politics, religion, health, Muslim-Christian interactions, Africa-South Asia connections

My work brings together history, anthropology, religion, and public health. Across these fields, I examine belonging, difference, and exclusion, focusing on modern Africa, the African diaspora, and African-Indian encounters. My first book, Who Shall Enter Paradise? Christian Origins in Muslim Northern Nigeria, c. 1890-1975 (Ohio University Press, 2014) traces the emergence and disappearance of a religious minority in Muslim Northern Nigeria. I have also co-edited two collections of research essays, Religions on the Move (Brill, 2013), and Transforming Religious Landscapes in Africa: The Sudan Interior Mission (SIM), Past and Present) (Africa World Press, 2018). I am currently working on two books. The first, tentatively titled "India in the Black Atlantic: Racial Reckoning in Postcolonial Africa," focuses on race in African-Indian relations as a multilayered discourse defined by religion, slavery, caste, and physical appearance, as well as Euro-American hierarchies, against a history of anti-Indian violence in Africa and more recent attacks on Africans migrants in India and protests against commemoration of Gandhi from Ghana to Malawi. The second situates African experiences of health and disease in world history to reveal that modern medicine can no longer be understood as a series of triumphal successes but rather as a complex global web of interrelationships and interdependencies.