Skip Navigation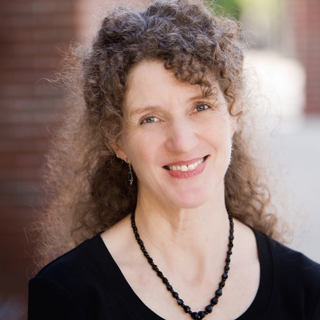 APRIL MASTEN

Associate Professor (Rutgers University, 1999)

Curriculum vitae

Office: SBS S-313

Email: april.masten@stonybrook.edu

Interests: Nineteenth-century U.S. cultural history
I am an Associate Professor of History at Stony Brook University, where I specialize in nineteenth-century America. I teach graduate and undergraduate courses on the Early Republic, antebellum, and Civil War eras, industrialization, slavery, women's history, and popular culture. I have also developed a unique research seminar called Dancing Through American History in which students learn to waltz, ring shout, square dance, jitterbug, and salsa to complement their archival study of the people, places, and periods that produced these dances.
As a scholar, I consider myself a labor historian of the arts, especially painting and print-making, dancing, and music. I believe every art form acquires its meaning and value from the conditions of its production and reception. Critical recognition and financial success depend not just on individual talent or genius, but on the prevailing social, economic, political, and cultural structures of opportunity. I study those structures, both institutional and ideological, over time, and try to recover the experiences of the remarkable though often obscure men, women, and children who aspired to develop their creative abilities, express their deepest selves, and earn their livings doing so.
My first book,  Art Work: Women Artists and Democracy in Mid-Nineteenth-Century New  York (University of Pennsylvania Press, 2008), explores the surprisingly egalitarian cultural landscape of the 1850s and 1860s in which thousands of young women, aided by the Ruskinian "Unity of Art" ideal and radical artisan reformers and philanthropists, managed to study the visual arts at New York's Cooper Union and become professional artists, albeit in an emerging industrial society that extolled masculine genius and exploited women's labor in all realms. 
My current book project, Diamond and Juba: Partners in Time, recovers the careers of two celebrated jig dancers, Irish American John Diamond and African American William Henry Lane (aka Juba), as they competed for high stakes and championship belts in the saloons, circuses, and theaters of antebellum America. Their extraordinary stage rivalry unfolded amid a rising tide of nativism and negrophobia that drove them closer even as it divided the nation. Out of this cauldron came the creation of a "purely American" dance that continues to flourish, adapt, and inspire young people around the world.
I have also published essays on the life and work of genre painter Lilly Martin Spencer, the overlooked artistic contributions of artists' models, the pitfalls of researching under-documented lives and writing interdisciplinary history, and the joys of teaching history through dance.  My essay,  "Shake Hands? Lilly Martin Spencer and the Politics of Art" ( American Quarterly, June 2004) won the 2005 Article Prize from the Nineteenth-Century Studies Association.
My research has been supported by grants and fellowships from the American Antiquarian Society, the Houghton Library at Harvard, the Shelby Cullom Davis Center at Princeton, and the National Humanities Center. I hold a PhD in American History from Rutgers University, an MA in the Social History of Art from the University of Leeds, and a BA in Music and Dance from San Francisco State University. I live in Setauket, New York, with my own partner in time, historian Vincent DiGirolamo, and keep close ties to my hometown of Carmel, California.
Winner of the American Historical Association's 2021 Eugene Asher Distinguished Teaching Award
Established in 1986, the Eugene Asher Distinguished Teaching Award recognizes outstanding teaching and advocacy for history teaching at two-year, four-year, and graduate colleges and universities. The award is named for the late Eugene Asher, for many years a leading advocate for history teaching. 
" Dance Herstories: Three Inspiring Women Share How They Are Using History to Expand the Dance Education Landscape,"  DanceTeacher, March 22, 2022.