Skip Navigation
Bienvenidos / Welcome 
Originally established as part of a department of Romance Languages, Hispanic Languages and Literature became an autonomous department in 1970, reflecting the growing impact and intellectual vitality of Hispanic cultures both internationally and within the U.S. Our BA, MA and PhD are designed to serve a broad constituency of students with courses devoted to the language, linguistics, and literary and visual cultures of Spain, Latin America and Latinx communities in the United States. We are located in the Humanities building, office #1055.
Latest news
Hispanic Heritage Month Awards
Our Department has received 3  awards at the 2018 Hispanic Heritage Month 29th Annual Closing Ceremony!! Congrats to student Belinda Castiblanco and professors Aurélie Vialette & Adrián Pérez- Melgosa!!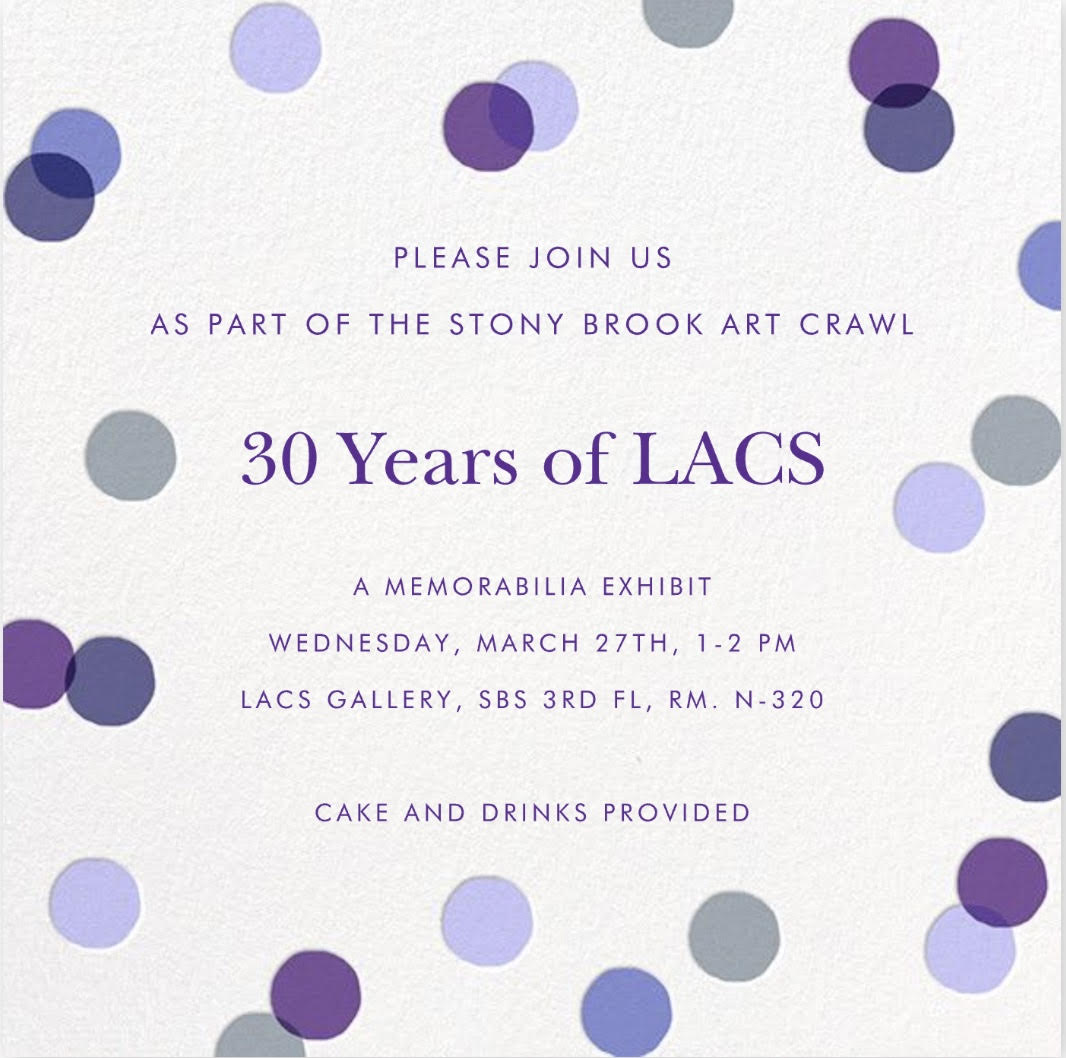 Great success for our Spanish Open House
Thank you to all who joined us for our Spanish Open House event on Monday 24 October. The event was a  great success. If you still have questions on our Major and Minor, please refer to Prof. Paul Firbas, director of undergraduate studies.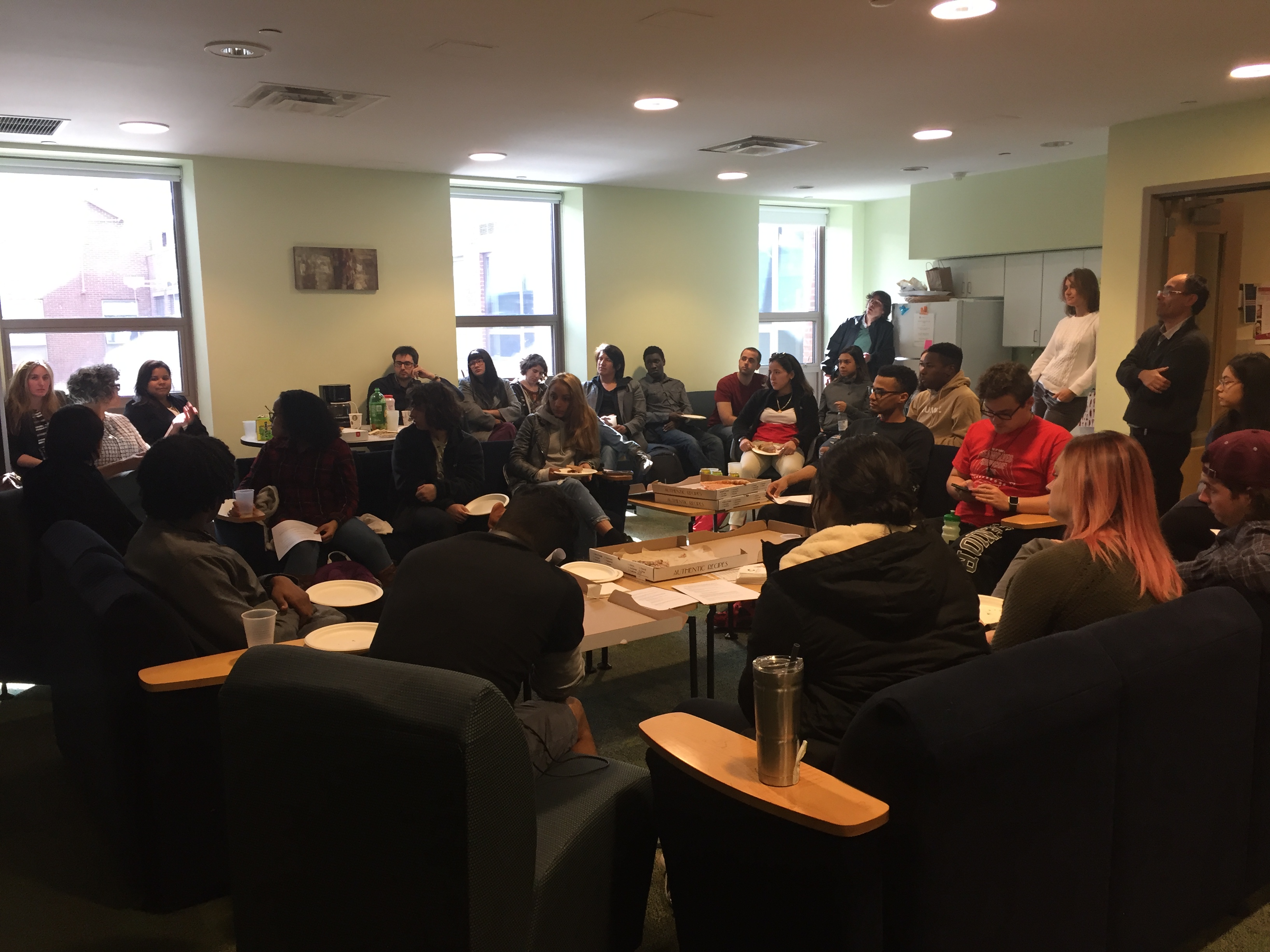 New books published this semester
Prof. Aurélie Vialette, our new Director of Graduate Studies has just released her first monographic book:  Intellectual Philanthropists: the Seduction of the Masses (Purdue University Press, 2018).
Prof. Victoriano Roncero-López , specialist in Golden Age Literature, has just published his annotated edition of a rare short play by Félix Lope de Vega, La privanza del hombre  (Kassel,  Reichenberger, 2018). It  also includes the edition of Lope's auto   El nombre de Jesús   , by our graduate student   Ignacio D. Arellano-Torres .
"Beat", nueva novela de Alex Salinas
"Hay instantes en la duermevela donde todo el tiempo confluye, los días que han sido, los que están por venir": así empieza "Beat", la nueva novela de Alex Salinas, exalumno de nuestro departamento (PhD, 2011), publicada en Bolivia este 2018. ¡Felicitaciones y abrazos grandes, Alex!
The Sky is the Limit for Belinda Castiblanco '19
Muchas felicidades a Belinda Castiblanco, maravillosa estudiante de nuestro departamento, que protagoniza  este artículo / Congratulations to our terrific student Belinda Castiblanco  for this article
Upcoming events
HLL DISSERTATION WORKSHOP
José Chueca (ABD student) presents his work on visual culture and political memory in Peru.
Wed, November 14th. From 1 to 2.10 pm in HUM 2036.
POETRY READING: "PIDO LA PALABRA"
Poetry reading & second issue launching of the poetry journal   America Invertida .
4 pm in the Poetry Center (HUM 2001)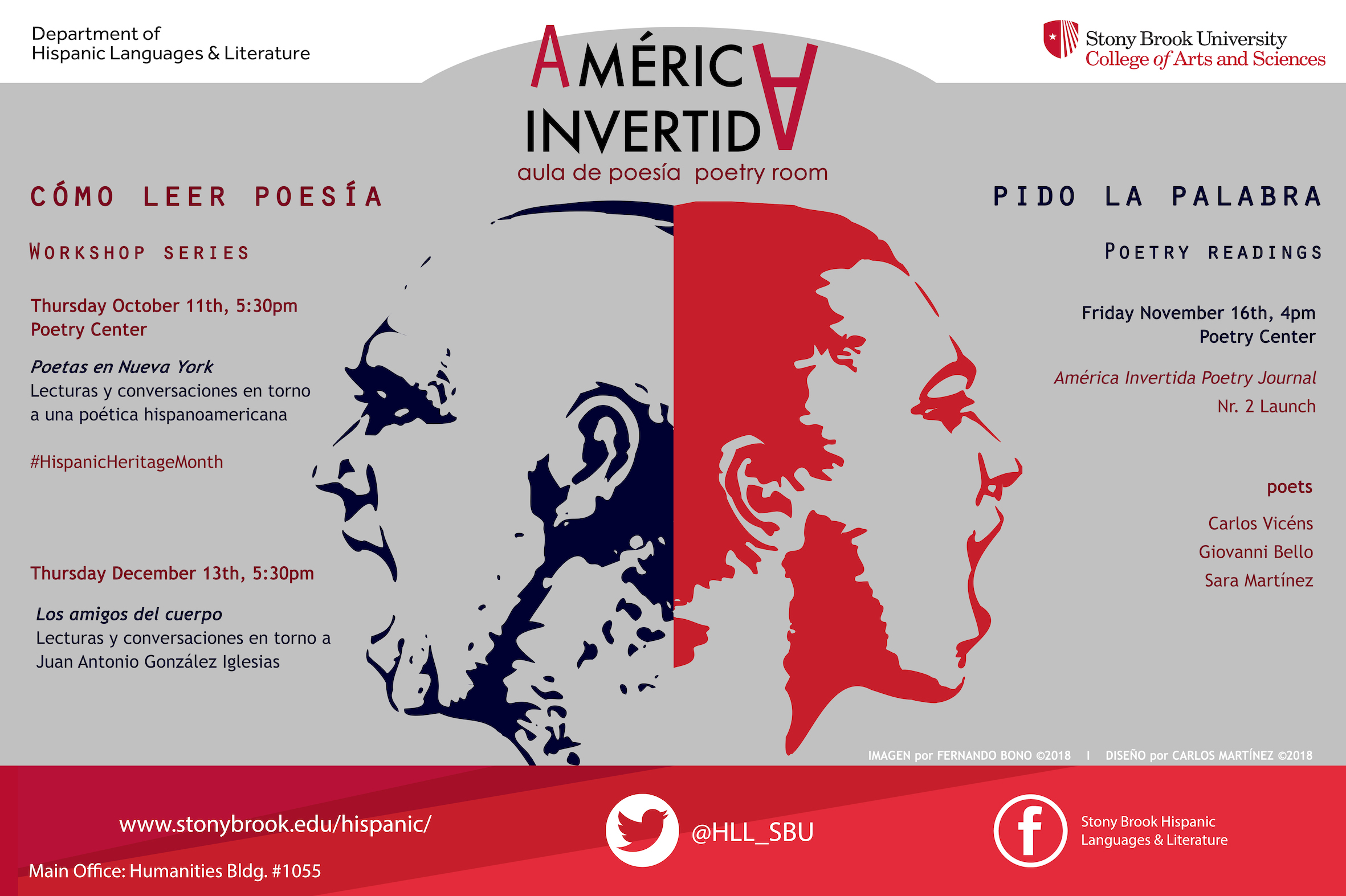 "A GRAMÁTICA POÉTICA DE ANA CRISTINA CÉSAR E HILDA HILST"
Guest speaker Dr. Luciana Martins (Colégio Militar de Brasilia)
Monday, November 19, 1pm,  Humanities 2036