Skip Navigation
Bienvenidos / Welcome 
Originally established as part of a department of Romance Languages, Hispanic Languages and Literature became an autonomous department in 1970, reflecting the growing impact and intellectual vitality of Hispanic cultures both internationally and within the U.S. Our BA, MA and PhD are designed to serve a broad constituency of students with courses devoted to the language, linguistics, and literary and visual cultures of Spain, Latin America and Latinx communities in the United States. We are located in the Humanities building, office #1055.
Latest news
Prof. Joseph Pierce in The Statesman 
Read the wonderful story on professor Pierce's upcoming book, "Argentine Intimacies: Queer Kinship in an Age of Splendor, 1890-1910", by Brianne Ledda.   ¡Felicidades, Joseph! 
Workshop on Digital Humanities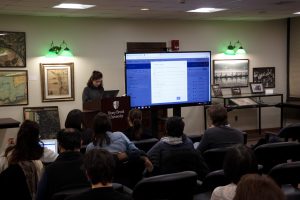 In partnership with SBU Libraries, GSO and HISB, on February 13th HLL professor Aurélie Vialette and PhD Student Sara Martínez presented a workshop on mapmaking using StoryMap. Read more.
Spring 2019 Courses
Check our undergraduate and graduate (MA, PhD) courses for the upcoming semester.
Presentación del segundo número de América Invertida
El pasado martes 27 de noviembre se presentó en la librería Berl's Poetry Bookshop de Brooklyn el segundo número de la revista editada por el Aula de Poesía América Invertida.  Leer más.
Hispanic Heritage Month Awards
Our Department has received 3  awards at the 2018 Hispanic Heritage Month 29th Annual Closing Ceremony!! Congrats to student Belinda Castiblanco and professors Aurélie Vialette & Adrián Pérez- Melgosa!! Leer más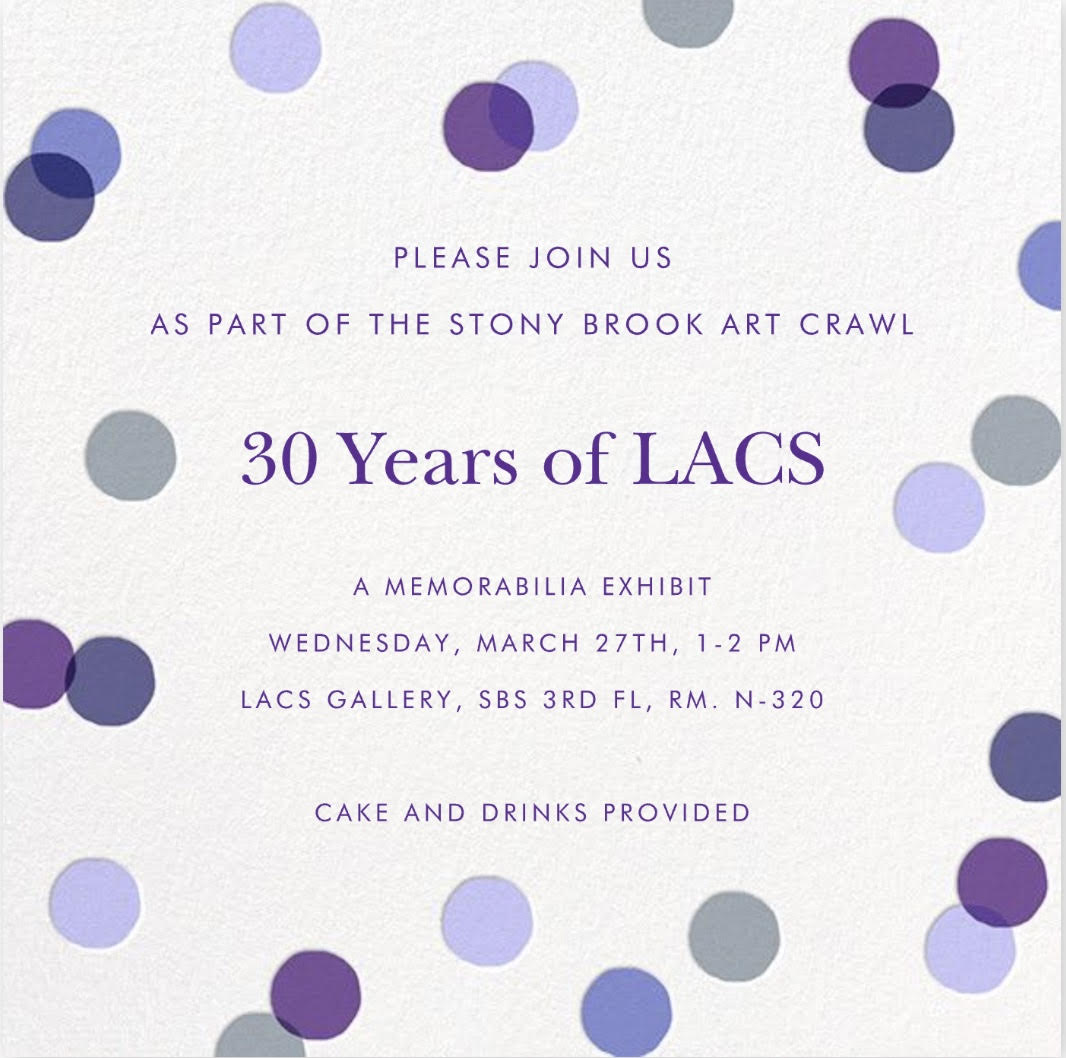 Upcoming events
Digital Humanities Conference: Torn Apart/Separados
With Alex Gil (Columbia U), Roopika Risam (Salem State), Moacir P. de Sà Pereira (NYU/Columbia U)
Wed, February 27
1:00 - 2:30pm  & Workshops 3:00 - 5:30pm
Hum. Room 1008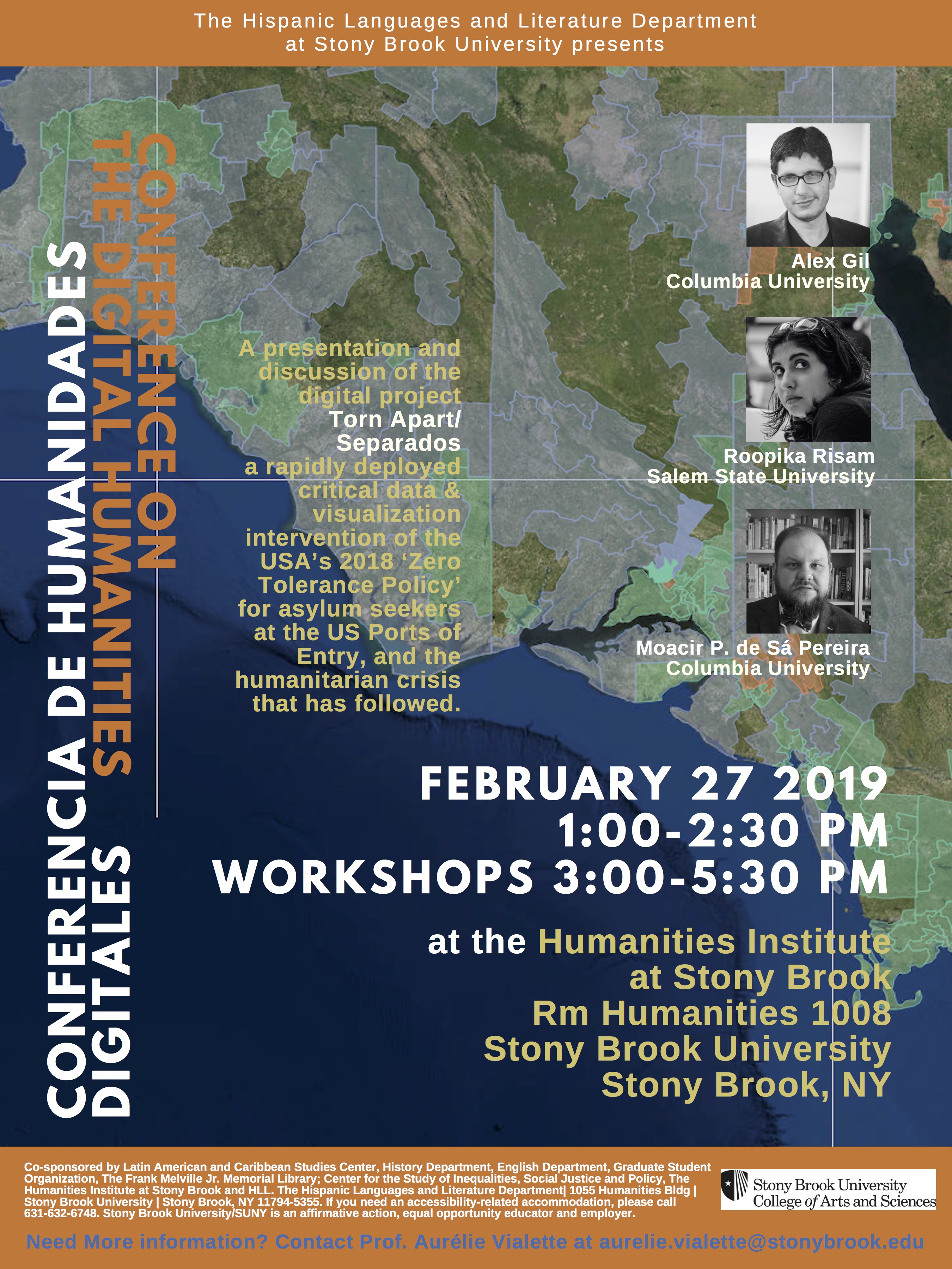 Spanish Club /Club de español
Every 2nd & 4th Wednesday of the month
Next meeting: Febr. 27
1-2pm Hum #1082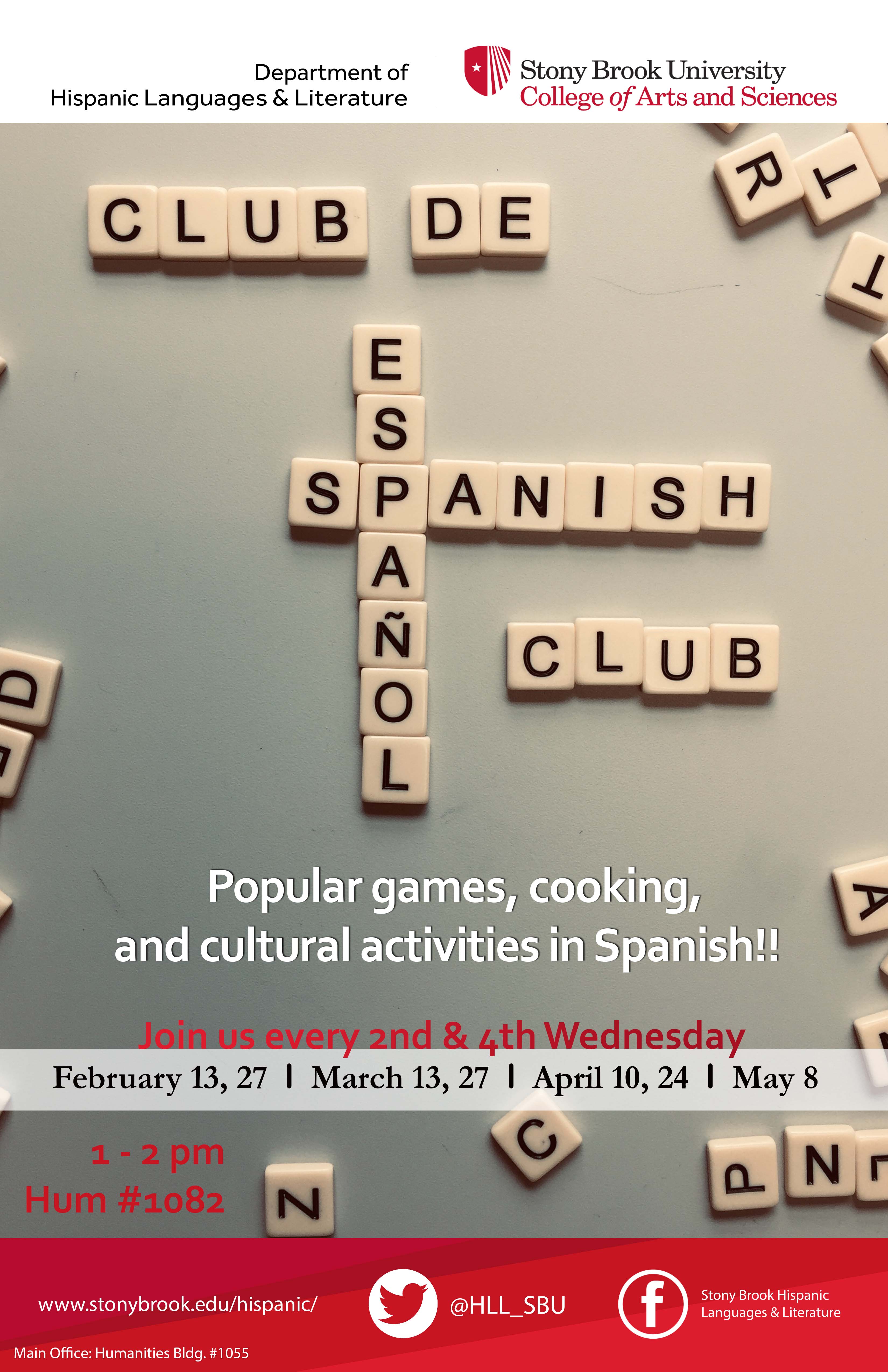 Café Latino: Spanish Conversation Group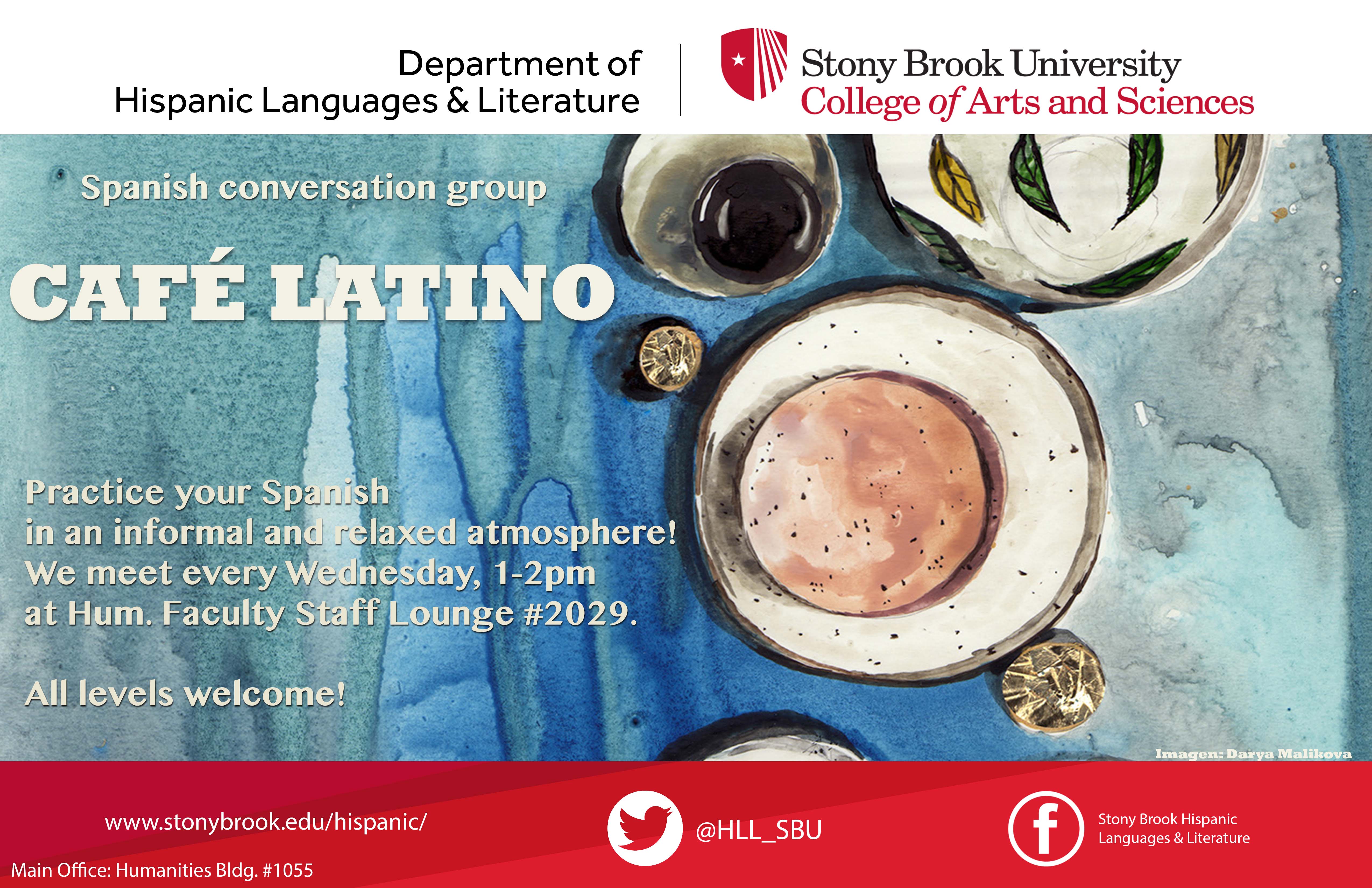 Every Wednesday, 1-2 Hum Faculty Lounge
Teatro Abierto