Skip Navigation
Spanish Writing Center
"En Español" is the Spanish Tutorial and Writing Center that provides free, individual help to students enrolled in Spanish language and literature courses. All students are encouraged to visit the center for help with homework, compositions and any other doubts related to their Spanish courses.  
The center is located in the Humanities Building room #1082.  
See our Correction Keys in PDF
In person schedule
---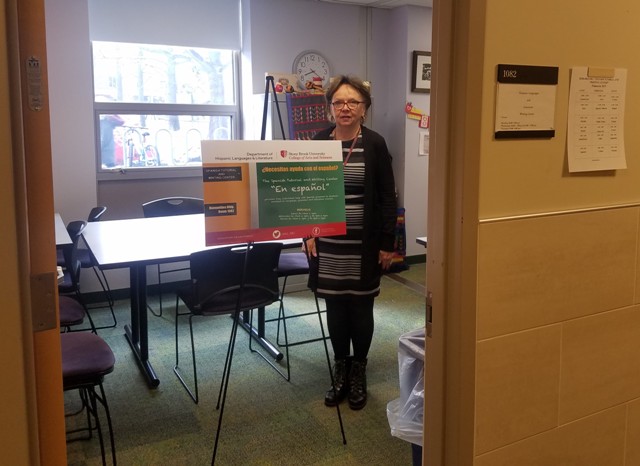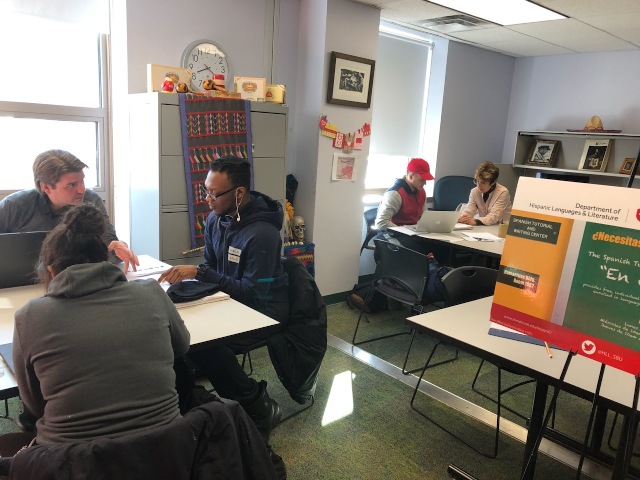 If you have any questions, please contact the director Dr. Lilia Ruiz Debbe.