Skip Navigation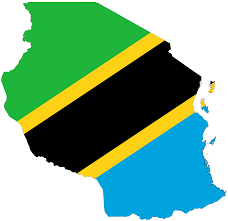 Summer in Tanzania
Details and Cost

About the Program

Karibu Tanzania! (Welcome to Tanzania!) Stony Brook University offers students the opportunity to experience the cultural environment of northern Tanzania on an academic and service learning safari. The itinerary includes one week at Stony Brook University campus with an intensive classroom introduction to the history, culture, environment and Kiswahili (the national language of Tanzania), and then three weeks "in country." This latter portion of the schedule will includes a 3 day safari to game parks including: Tarangire, Ngorongoro Crater, and the Serengeti.
This program focuses on Tanzania culture, Ecosystems and Healthcare as these topics are interconnected in Tanzanian society. Our team of expert faculty and staff guide our students who learn about these topics on site!

 

Location

Tanzania, Tanzania

Program Type

Faculty-Led Program, Internship/Experiential Learning

Program Term

Summer

Program Dates

Group 1 (6 credits): May 22 - June 16
Group 2 (7 credits): May 22 - June 21

These dates include the mandatory introduction week on Stony Brook University's Campus (campus housing will be available at an additional cost). 

Language of Instruction

English

Budget

View Budget

Living Arrangements

Shared hotel-style accommodation

Additional Information

Faculty-Led study abroad programs may require group travel. Please reach out to your IAP Coordinator prior to making any travel arrangements.

Program Housing Statement: Stony Brook University is required to comply with the housing policies of the host country, partner institution and/or hotel/hostel. These policies may include requirements such as sex-based housing placement.

 Requirements

| | |
| --- | --- |
| GPA | 2.0 |
| Other Requirements | All undergraduates, graduates, including HSC students, in good academic standing. Non-SBU students are encouraged to apply. |
| Application Deadline | March 1 |

Candidates may be interviewed to determine their qualifications for participating and representing Stony Brook University abroad.

Academic Information

Course Information

This is a 6 or 7 credit program. Students will be advised by the Program Coordinator on the appropriate registration to work towards satisfying their SBU degree requirement. Non-SBU students will be given course syllabi for approval on their home campus. 

Graduate credit for independent research is available for this program upon request.

ANT 311 Immersion in Another Culture: Lectures, texts, and films consider ecology, history, social change, language, cultural systems, and social arrangements toward providing students with a comprehensive understanding of another cultural system. Through this course, students work together to develop a community outreach project (3 credits, SBS+).

ANT 487 Research (BIO 484, ENS 487, EHM 487, SUS 487 upon request): Students work with program faculty to develop a research topic based on their interests and academic needs. A sample topic list can be provided upon request. (3 credits, EXP+).

HNC/HNI 389 Cultural Immersion (For pre-nursing students only): This seminar course will provide the student with an interprofessional perspective of global health. A specific world area will be studied in detail with emphasis on contemporary problems that affect health considering the ecology, history, language, cultural systems, and social arrangements. Cross-cultural learning opportunities, both domestic and abroad, will engage students in reflection on the interconnections, interdependence and inequalities they encounter during this experience. Through this course, students work together to develop a community outreach project. School of Nursing permission is required (3 credits).

HNC/HNI 489 Global Immersion (For Nursing students only): The focus of this course is to expand, deepen, or enrich nursing practice relevant to global aggregates, families and communities.  Learning opportunities will promote integration of competencies, leadership and practice inquiry within the context of a global experience. Cross-cultural learning experiences will provide opportunities for student reflection on the interconnections, interdependence and inequalities they encounter during these experiences. Emphasis will be placed on interprofessional collaboration within an internal environment. School of Nursing permission is required. Variable credit course (0-6 credits).

SUS 405 Environmental Sustainability in Tanzania: In this course we focus on environmental issues in Tanzania as a sample of the developing world, with emphasis on - present condition and future prospects. We examine how climate technology development, and agriculture affect the environment. Also, environmental world and national policies (including Sustainable Development Goals) impacts on poverty reduction, natural resources, health and  economic growth are discussed (3 credits, ESI)

Graduate students may sign up for EHM 560:

EHM 360 Sustainability and Travel Abroad (3 credits) Same description as SBC 325 and cannot be taken together with SBC 325)

 

Optional Internship

Students earn 1 credit at the undergraduate or graduate level. OPTIONAL.This program provides students the option of a  5-day extension for 1 internship credit. This portion of the program is made up of two parts, Shadowing at a Hospital through peer mentorship with the Hospital's Nursing School students.

The community outreach and education programming changes each year based on both student interests as well as the need in the community where they will be staying for a portion of the program. In years past, our community projects have focused on hand-washing education for children, dental care, feminine health, mental health awareness and good self-image, fitness and overall wellness. Students will develop workshops and interactive programming for the people of the immediate community.

The shadowing portion of the internship program takes place at a hospital. Working in conjunction with the Hospital's Nursing School, students team up with their peers in learning about healthcare, governments role in subsidizing health costs and complete rotations through the various units of the hospital. The exposure to various units helps students to understand the operations of a hospital as well as learn about pre-natal, child, adult and terminal care.

 

Academic Policies

Credits earned on this program will calculate toward a student's GPA at Stony Brook University. Non-SBU students are advised to check their home university policy on grade and credit transfer.
Students following the Stony Brook Curriculum (SBC) may request for GLO and EXP+ in addition to requirements fulfilled by their coursework.

Resources and Contact

 

Contact Information

Mariam Isack
Program Manager, Tanzania Study Abroad
International Academic Programs
Stony Brook University
E1340 Melville Library
Stony Brook, NY 11794-3397
Tel: (631) 632-7030
Fax: (631) 632-1396
mariam.isack@stonybrook.edu

Kamazima Lwiza
Program Director, Tanzania Study Abroad
The School Of Marine and Atmospheric Sciences
Stony Brook University
Endeavour Hall Room 169
Stony Brook 11794-3397
Tel: (631) 632-7030
Fax: (631) 632-8820
kamazima.lwiza@stonybrook.edu

Map It!