Skip Navigation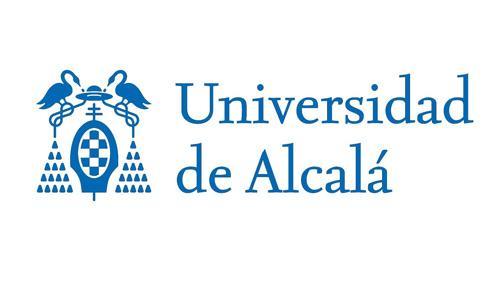 Universidad de Alcala - Summer
Details and Cost

About the Program

Alcalá de Henares offers participants a relaxed, college town atmosphere conveniently located near the city of Madrid.  Famed for its history, Alcalá is the birthplace of author Miguel de Cervantes and its city center has been designated a UNESCO World Heritage Site. It is home to the University of Alcalá de Henares where students will have to opportunity to take Spanish language and culture courses that fulfill major and/or general education requirements.

Program Highlights:

Experience international summer school at one of Europe's oldest and most prestigious universities
Immersion in Spanish culture through home stays with families
Group excursions to neighboring cities
Visits to local museums and historical sites

 

Location

Alcala de Henares, Spain

Program Type

Partner University Program

Program Term

Summer

Program Dates

Session 1: 6/1/23 - 6/30/23
Session 2: 7/3/23 - 7/28/23

Language of Instruction

Budget

View Budget

Living Arrangements

Dormitory accomodation (based on availability) or host family. Students can select their preference but preference cannot be guaranteed. 

Additional Information

A Partner University program is a study abroad experience where students are nominated/accepted by Stony Brook University, and enroll at a partner institution. In most cases SBU faculty or staff are NOT traveling with participants.

Program Housing Statement: Stony Brook University is required to comply with the housing policies of the host country, partner institution and/or hotel/hostel. These policies may include requirements such as sex-based housing placement.

 Requirements

GPA

2.0

Other Requirements

Language Proficiency Required 

Application Deadline

March 1

Applicants are accepted on a rolling basis and are encouraged to apply early.

Candidates may be interviewed to determine their qualifications for participating and representing Stony Brook University abroad.

Academic Information

Course Information

*6 undergraduate credits required

Academic Policies

This is a partner university program. Applications must be submitted to Stony Brook University first. Information regarding the next steps in the process will be distributed to students who have received formal nominations by their International Programs Coordinator.
Grades earned in a Partner University program WILL NOT calculate towards the cumulative GPA for SBU students.
Non-SBU students must contact their home university regarding their grade and credit transfer policy.

Resources and Contact

 

Contact Information

Margaret Hartofilis
International Programs Coordinator
International Academic Programs
Stony Brook University
E1340 Melville Library
Stony Brook, NY 11794-3397
Tel: (631) 632-7030
Fax: (631) 632-1396
margaret.hartofilis@stonybrook.ed

Map It!