Skip Navigation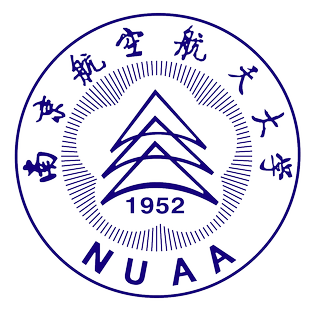 Nanjing University of Aeronautics and Astronautics
Details and Cost

About the Program

Nanjing University of Aeronautics and Astronautics (NUAA) is one of China's premier learning and research institutions which now develops into a comprehensive university especially featured with Aerospace Engineering. Ever since it was established in 1952, we have strived to conduct world-level research and education system. Nearly 60 years' history witnesses its unremitting efforts and remarkable achievements.

Academia and education at NUAA represent strong capacity among all the universities in China. It has acquired national status through the quality of its excellence research work, especially in the areas of Aerospace Engineering, Mechanics, Electromechanics, Economy and Management, etc. 


 

| | |
| --- | --- |
| Location | Nanjing, Jiangsu, China |
| Program Type | Partner University Program |
| Program Term | Summer |
| Language of Instruction | English, Chinese |
| Budget | View Budget |
| Living Arrangements | |
| Additional Information | A Partner University program is a study abroad experience where students are nominated/accepted by Stony Brook University, and enroll at a partner institution. In most cases SBU faculty or staff are NOT traveling with participants. |

Program Housing Statement: Stony Brook University is required to comply with the housing policies of the host country, partner institution and/or hotel/hostel. These policies may include requirements such as sex-based housing placement.

 Requirements

| | |
| --- | --- |
| GPA | 2.0 |
| Other Requirements | N/A |
| Application Deadline | Applicants are accepted on a rolling basis, and are encouraged to apply as early as possible. |

Candidates may be interviewed to determine their qualifications for participating and representing Stony Brook University abroad

Academic Information

Course Information

Students must enroll in two of the following courses from the list below. 
Students will take 6 credits. Accepted students will be given permission for the SBU study abroad place holder course sometime between April and May depending on when the individual's application is completed, reviewed and accepted. 
There are a few courses that are 4 credits, students that take one 3 credit course and one 4 credit course will register for 7 credits. There are very few 4 credit courses. Students that register for two 4 credit courses will register for 8 credits. 



All participants following the Stony Brook Curriculum (SBC) will fulfill GLO and EXP+ in addition to requirement(s) fulfilled by their coursework.

 

Additional Information

Grades earned in a partner university program  WILL NOT  calculate towards the cumulative GPA for SBU students.

Non-SBU students must contact their home university regarding their grade and credit transfer policy.

Resources and Contact

 

Contact Information

Jeanine Guilbeault-Leite
International Programs Coordinator
International Academic Programs
Stony Brook University
E1340 Melville Library
Stony Brook, NY 11794-3397
Tel: (631) 632-7030
Fax: (631) 632-1396
jeanine.guilbeaultleite@stonybrook.edu

Map It!