Skip Navigation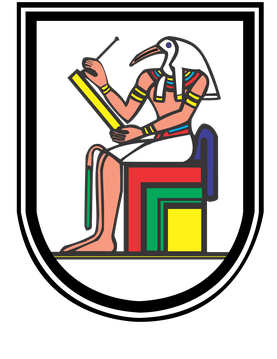 Summer in Egypt
Details and Cost

About the Program

Have the unique opportunity to study at Cairo University, with its prime location in the heart of Giza! Students can visit ancient architecture still present today in Egyptian churches, domes and mosques. Through field trips and class discussions, students will gain a deeper understanding of Egyptian art, history and culture and the Arabic language.

Program Highlights:

Arabic language and calligraphy studies
Food and clothing culture discussions 
Visit the Pyramids of Giza- one of the seven wonders of the ancient world
Attend a Nile River Cruise 
Trips to the Museum of Islamic Art, Al Moez Street, Cairo Tower, Abdeen Palace and more



 

| | |
| --- | --- |
| Location | Giza, Egypt |
| Program Type | Partner University Program |
| Program Term | Summer |
| Program Dates | July 15 - July 29, 2022 |
| Language of Instruction | English |
| Budget | View Budget |
| Living Arrangements | Students stay in dormitory-style accommodations on site at the partner institution |
| Additional Information | A Partner University program is a study abroad experience where students are nominated/accepted by Stony Brook University, and enroll at a partner institution. In most cases SBU faculty or staff are NOT traveling with participants. |

Program Housing Statement: Stony Brook University is required to comply with the housing policies of the host country, partner institution and/or hotel/hostel. These policies may include requirements such as sex-based housing placement.

 Requirements

| | |
| --- | --- |
| GPA | 2.0 |
| Other Requirements | N/A |
| Application Deadline | March 1 |

Candidates may be interviewed to determine their qualifications for participating and representing Stony Brook University abroad.

Academic Information

Course Information

Students will take 6 credits that will give students a deeper understanding of the Arabic language (beginner and intermediate), Egyptian and Islamic Culture and Arabic Art. Students can apply what they have learned in class during various field trips in everyday situations and with native Egyptians. At the conclusion of their studies, students will be required to submit a well-developed research project which reflects their ability to put the Arabic language into use. 

Academic Policies

This is a partner university program. Applications must be submitted to Stony Brook University first. Information regarding the next steps in the process will be distributed to students who have received formal nominations by their International Programs Coordinator.
Grades earned in a Partner University program WILL NOT calculate towards the cumulative GPA for SBU students.
Non-SBU students must contact their home university regarding their grade and credit transfer policy.
All participants following the Stony Brook Curriculum (SBC) will receive GLO and EXP+ in addition to requirements fulfilled by their coursework.

Resources and Contact

 

Contact Information

Magaret Hartofilis
International Programs Coordinator
International Academic Programs
Stony Brook University
E1340 Melville Library
Stony Brook, NY 11794-3397
Tel: (631) 632-7030
Fax: (631) 632-1396
margaret.hartofilis@stonybrook.edu

Map It!