Skip Navigation
ECE Department News
Spellman High Voltage Power Electronics Lab showcasing innovations at IEEE Energy Conversion Congress & Expo (ECCE)
2023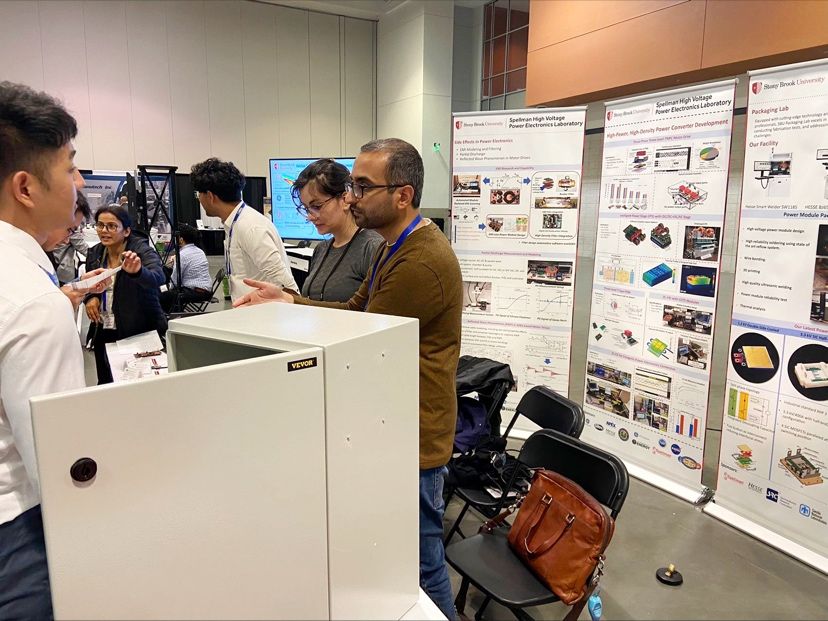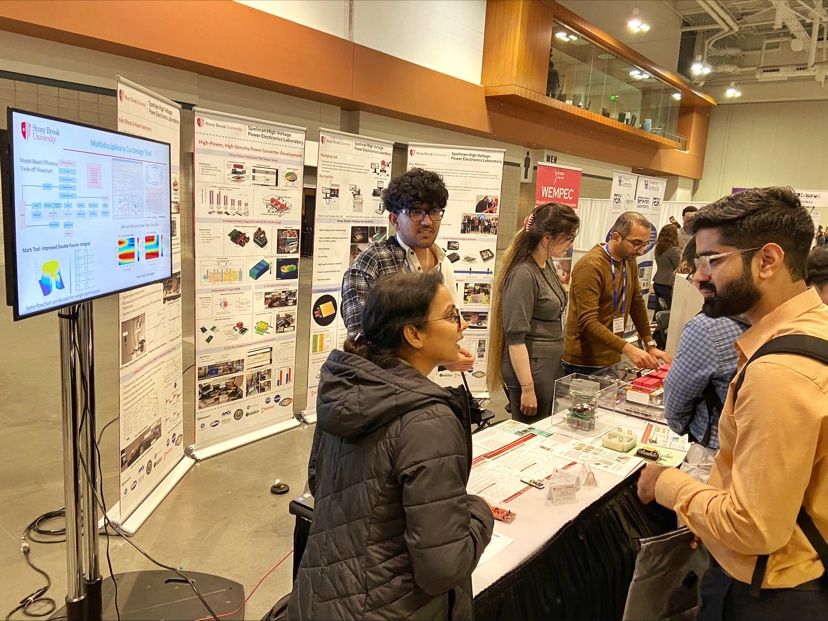 Team demonstrates health monitoring using converter digital twin
Spellman High Voltage Power Electronics Lab is showcasing their 3-year-old lab developments at ECCE 2023, with an exhibition at Booth #4. The highlight of the event will be a demonstration on power converter digital twin, showcasing the lab's innovative approach to power electronics. There are series of presentations and technical sessions.
Visitors will also have the chance to explore the lab's latest converter and power module developments, spanning applications from aerospace to marine energy. The team is eagerly anticipating the opportunity to engage with attendees and share their groundbreaking work at this much-anticipated event.
---
2023 Armstrong Memorial Research Foundation Awards to Two Stony Brook University Electrical Engineering Students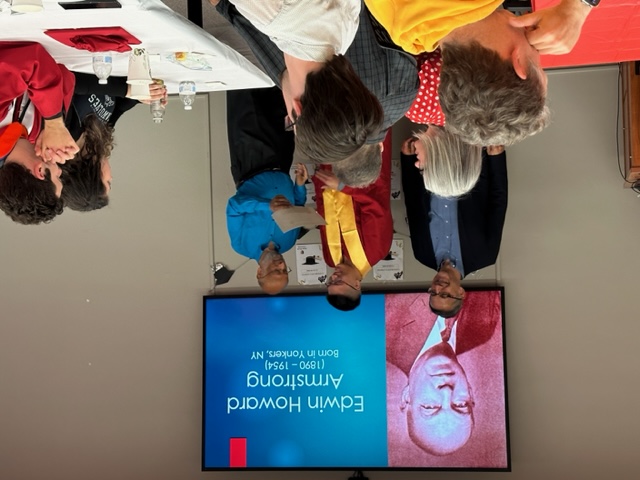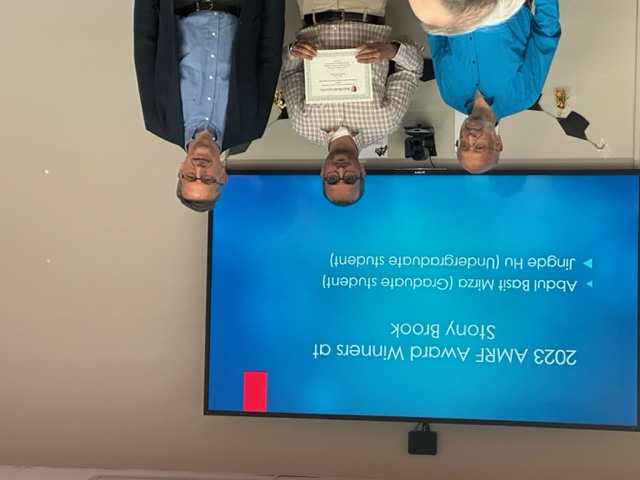 Jingde Hu                                              Abdul Basit Mirza
Beside: Prof. Parekh and Prof. Petar Djuric, EE & CE Dept. Chair
One undergraduate EE student (Jingde Hu) and one graduate EE student (Abdul Basit Mirza) have been recipients of the 2023 Armstrong Memorial Research Foundation (AMRF) awards for excellence in high GPA achievement. Professor Jayant P. Parekh, who is also Vice President of the AMRF, handed out an award certificate and a check for $1000 to each of the awardees.
The award ceremony coincided with the university graduation ceremony held on May 19, 2023. Attending the ceremony were the awardees, graduating students and accompanying family members and friends, and participating faculty. Food and refreshments were served at the event. 
---
Mónica Bugallo Named to IEEE Society Board of Governors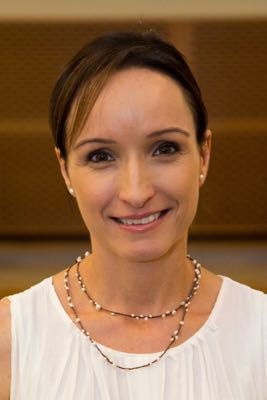 Prof. Mónica Bugallo
Mónica Bugallo, professor of Electrical and Computer Engineering in the College of Engineering and Applied Sciences, has been elected a member at large on the Institute of Electrical and Electronics Engineers (IEEE) Signal Processing Society Board of Governors (BoG). Her term began January 1, 2023 and she will serve until December 2025.
Bugallo is vice provost for Faculty Affairs and Diversity, Equity and Inclusion at Stony Brook University, in addition to inaugural faculty director of the Women in Science and Engineering (WISE) Honors Program. She previously served as associate dean for Diversity and Outreach in the College of Engineering and Applied Sciences.
---
Josue Nassar a Finalist for Chancellor Distinguished PhD Graduate Award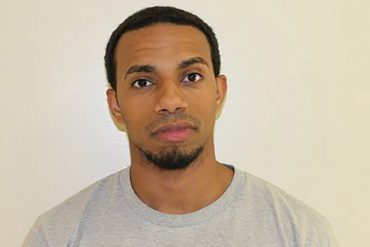 Josue Nassar
Josue Nassar, a PhD candidate in the College of Engineering and Applied Sciences Department of Electrical and Computer Engineering, was one of five finalists for the Chancellor Distinguished PhD Graduate Dissertation Awards, which recognize work done across the State University of New York (SUNY) system to address some of society's most pressing issues.
Nassar was named a finalist for his dissertation, "Bayesian Machine Learning for Analyzing and Controlling Neural Populations." He received a $1,000 award, which was announced January 19 by SUNY Chancellor John B. King, Jr.
---
Hesse-Spellman Forms New Research Alliance For Power Electronics Packaging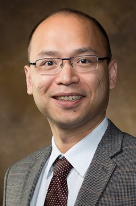 Prof. Fang Luo
Hesse Mechatronics and the Spellman High Voltage Power Electronics Lab at Stony Brook University have formed a new research alliance for high performance power electronics module packaging through a no-cost loaner program including a Hesse BJ 653 wirebonder and a Hesse Smart Welder SW1185.
Advanced power modules provide the bridge between the power devices and their applications, as the module design has a strong impact on the semiconductor's real-world in-circuit performances. With the support from Hesse, the Spellman High Voltage Power Electronics Lab can provide full capability for advanced packaging solutions, from design to validation, to advanced Wide Bandgap (SiC/GaN) and Ultra-Wide Bandgap (Ga2O3 and Diamond) Power electronics systems.
---
2022 Armstrong Memorial Research Foundation Awards to Two Stony Brook University Students
              Cynthia Wu                       Mustafeez Hassan
One undergrsduate student (Cynthia Wu) and one graduate student (Mustafeez Hassan) have been receipients of the 2022 Armstrong Memorial Research Foundation (AMRF) awards for excellence in high GPA achievement. Each award included a certificate and a check for $1000.
The AMRF awards are an annual event at two universities, Columbia University and Stony Brook Univeristy, which are on the Board of Directors of the AMRF and are receipients of funding for the awards.
The Awards are given in honor of Edwin Howard Armstrong (1890-1954), the inventor of FM radio, who ranks among the greatest scientists of all time.
---
Researcher on Future Power Technology joins ECE Dept.: Prof. Yifan Zhou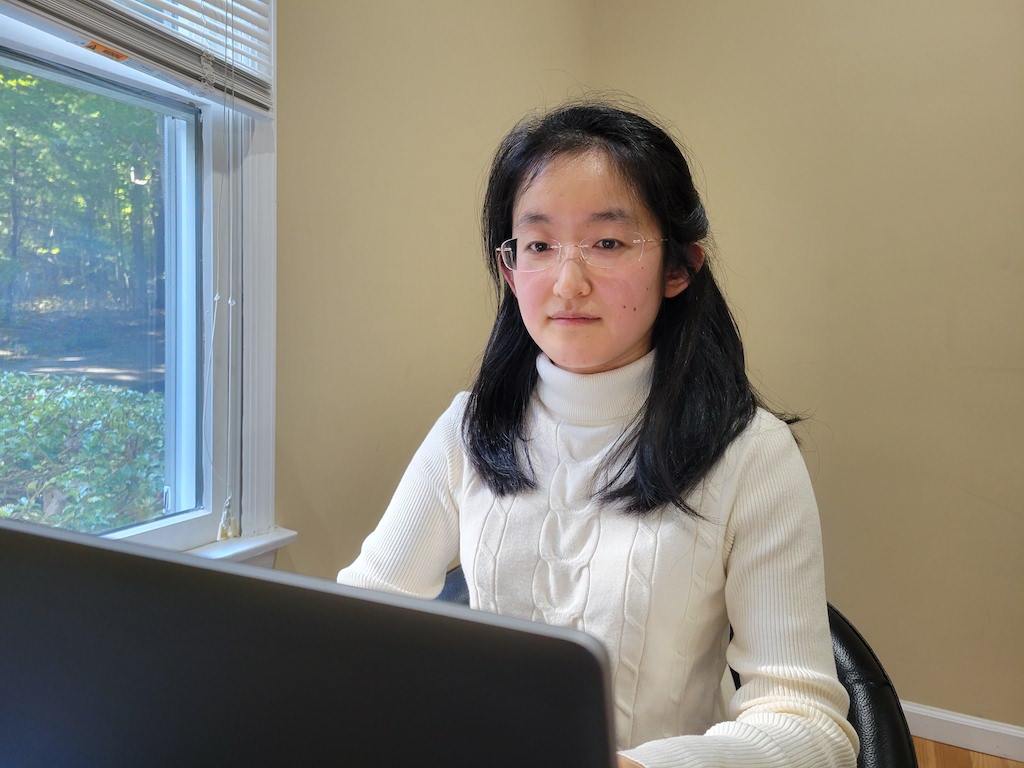 Prof. Yifan Zhou
Dr. Yifan Zhou joined the Stony Brook ECE faculty as an assistant professor this past September.  Prior to this, she was a postdoc in the ECE department  at Stony Brook, working with Prof. Peng Zhang. She received her Bachelor's degree with the highest distinction in 2014 and her Ph.D. degree in 2019, both from the Department of Electrical Engineering at Tsinghua University in China, a world-wide top university.    
Her research focuses on learning-based, verifiable smart grids, which collaboratively integrates (1) machine learning, (2) quantum computing, and (3) formal verification for enabling intelligent, resilient, adaptive, and secured power system operations and supporting extreme renewable energy integration. 
---
RF-based Analytics with Intelligent Backscattering RF Tags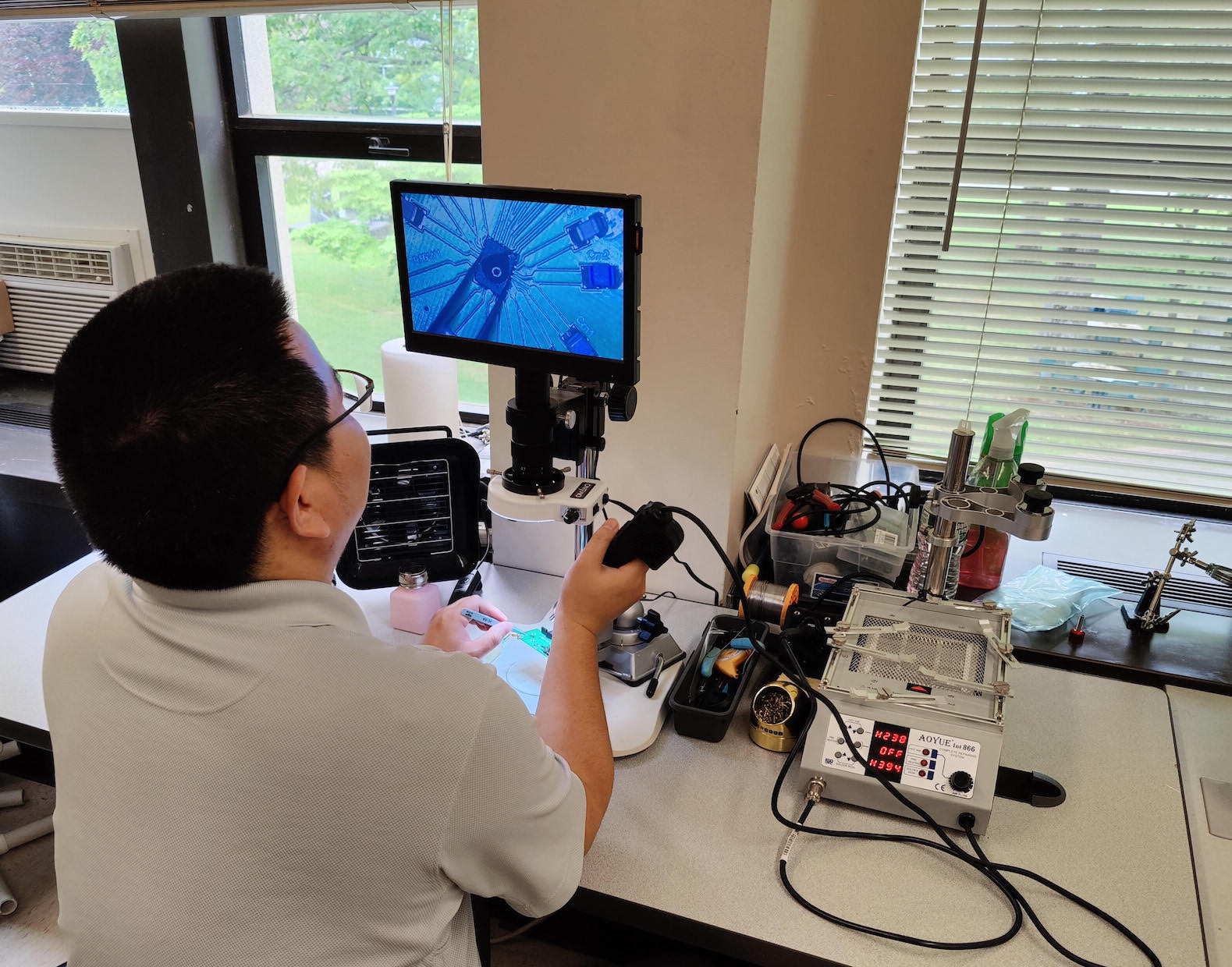 PhD student Yang Xie preparing the RF tag for testing
To fully unlock the potential of the Internet-of-Things (IoT), novel sensing and energy harvesting solutions are needed. Prof. Milutin Stanacevic and a team of Stony Brook researchers he leads are developing RF (radio frequency)-based sensing technology to cyber-enable (i.e. computerize)  our physical environment. The technology is based on the tiny battery-less RF tags attached to objects or integrated into structures. These RF tags will be able to sense activities and interactions among various entities around them, both tagged and not-tagged. This enables applications such as fine grain tracking of human movements, activity and gesture recognition, human-object interactions and structure monitoring. These capabilities in turn will provide an ability to query and reason about the environment in order to infer a wide range of analytic information. All of this will be achieved without the occupants (humans) within the environment having to carry or wear any devices (device free).
---
Senior Design Poster Day 2022
On May 3, 2022, the ECE department held our annual Senior Design Poster Day to showcase the excellent Senior Design Projects completed by our students. Please click here to view photos from the event.
---
New Lab Powers Research and Experiential Learning
Dr. Loren Skeist, Prof. Fang Luo, and Prof. Petar Djuric
Spellman Power Electronics Lab Opens in the College of Engineering and Applied Sciences
The College of Engineering and Applied Sciences opened a new engineering teaching lab in the Department of Electrical and Computer Engineering , thanks to generous funding from industry partner Spellman High Voltage Electronics Corporation . In a special ceremony on April 12, 2022, the Spellman Power Electronics Lab was dedicated as a facility to accelerate research and educational programs in alternative energy and power conversion systems.
A foundational research focus for students and faculty in the College of Engineering and Applied Sciences (CEAS) includes alternative energy and power conversion systems such as wind power generators, fuel cells, hybrid electric vehicles and all-electric ships and aircraft propulsion systems. The new lab offers students the hands-on experiential training that will give them a competitive edge for internships, graduate school, future jobs and purposeful careers.
---
A Rapid Breath Test for COVID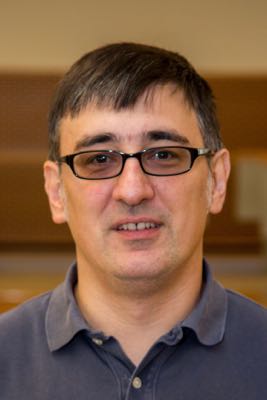 Prof. Milutin Stanacevic
In an exciting development, Prof. Milutin Stanacevic of the ECE dept has collaborated with faculty researchers from The Ohio State University to produce a rapid breath test for COVID that is shown in a recent study to be highly accurate for critically ill patients.  Future studies will look at the effectiveness of the breath test in less seriously ill patients and also look at its effectiveness in detecting other diseases/infections.   Stony Brook University ECE graduate student Yasha Karimi was instrumental in the development of the device.  
---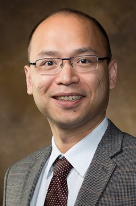 Prof. Fang Luo
Prof. Fang Luo joined the Electrical and Computer Engineering Department a short time ago and has established a very active research program on the next generation of power electronics.  This effort has been greatly enhanced by Prof. Luo teaming up with the Spellman High Voltage Electronics Corp., a regional manufacturer of custom high voltage power systems.
---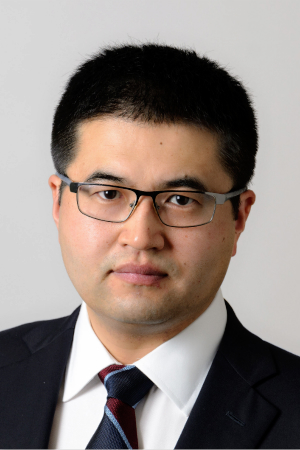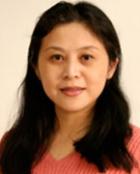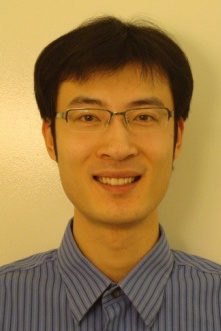 Left to right: Prof. Peng Zhang, Prof. Xin Wang, and Prof. Yue Zhao
Photovoltaic electric power generation is becoming more and more common and its use is likely to grow as time goes on.  However operators of electric power systems with a large photovoltaic component have a hard time predicting the behavior of the power systems.  There is an urgent need for effective and accurate transient (i.e. short time frame) and dynamic (as it happens) simulation methods for power systems with high photovoltaic penetration.  A team involving Stony Brook faculty Prof. Peng Zhang,  Prof. Yue Zhao and Prof. Xin Wang,  and post-doc Yifan Zhou recently received a major US Dept. of Energy award to fulfill this need.
---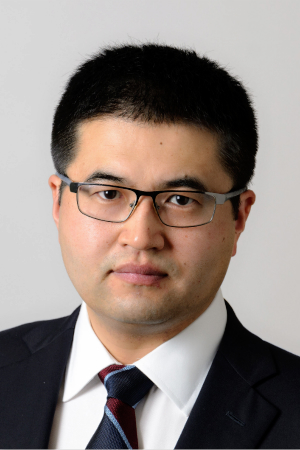 Stony Brook University professor Peng Zhang, a SUNY Empire Innovation professor in the Department of Electrical and Computer Engineering, is leading a statewide team of collaborators in developing "AI-Grid," an artificial intelligence-enabled, autonomous grid designed to keep power infrastructure resilient from cyberattacks, faults and disastrous accidents.
The work is part of the National Science Foundation's (NSF) Convergence Accelerator Program, which supports and builds upon basic research and discovery that involves multidisciplinary work to accelerate solutions toward societal impact.
---
Prof. Emre Salman and doctoral candidate Ivan Miketic recently published a unique obfuscation technique to make digital computer chips more resistant to reverse engineering.  Why is this important?  One of the key security issues for chip design companies is reverse engineering. Reverse engineering involves several physical attacks to the chip to regenerate the circuit netlist.  The "netlist" is the description of a circuit including the gates, inputs, outputs and their interconnections.  Once the netlist is obtained, counterfeit designs that are not authentic can be fabricated. This is typically referred to as Intellectual Property (IP) theft. Reverse engineering poses a significant economic risk to the semiconductor industry due to lost profits and reputation. It also presents a considerable risk to consumers and private data.
---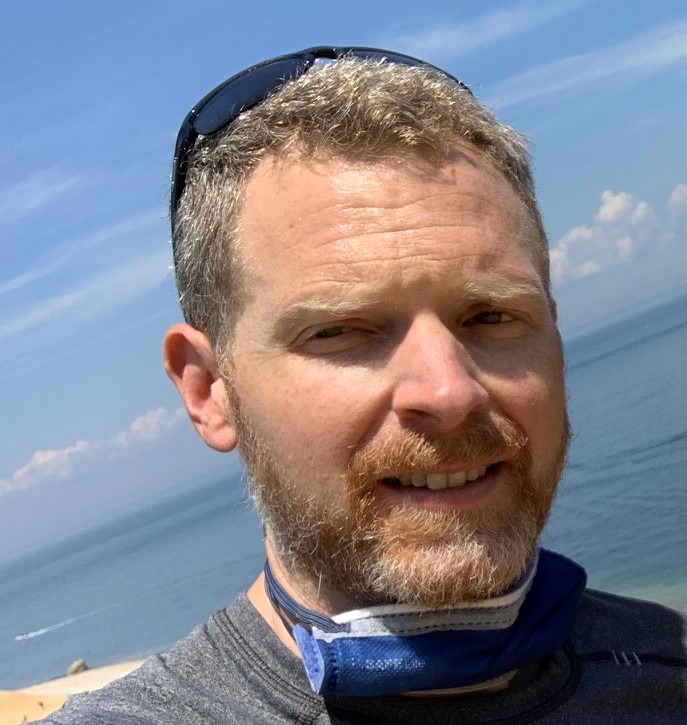 Continually increasing carbon dioxide concentrations in the atmosphere have already led to changes in the climate as well as the acidification of the oceans. This increased acidity of the oceans is analogous to a slow motion "spill" of acid. And just like we clean up after oil spills, we need to clean up this acid spill as well.
The approach of ECE's Prof. Matthew Eisaman and a team of researchers, called  SEA MATE, which stands for Safe Elevation of Alkalinity for the Mitigation of Acidification Through Electrochemistry, uses carbon-free electricity and electrochemistry to effectively pump this excess acid out of the ocean and then sells the acid for useful purposes. This acid removal restores the ocean chemistry such that the remaining ions in the ocean react with atmospheric carbon dioxide, safely locking it up for 10,000 – 200,000 years as oceanic bicarbonate. So the net effect of SEA MATE is the reversal of ocean acidification along with the net removal of carbon dioxide from the atmosphere.
---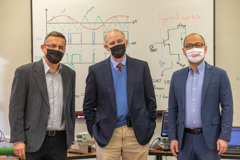 Talk to anyone connected to Stony Brook University's new power electronics program, and it's clear, they're amped. 
SUNY Empire Innovation Associate Professor Fang Luo is charged up about launching the new interdisciplinary program and research lab at one of the country's most collaboration-friendly campuses.
Second-year doctoral student Anusha Gopagani raves about her power electronics classes and how Professor Luo pushes her to think bigger about the impact of her research on electromagnetic interference.
Department of Electrical and Computer Engineering Chair Petar Djurić lights up about how the program is luring students like Anusha from around the country to get the hands-on experiential training that will give them a competitive edge for internships, graduate school, high-paying jobs and purposeful careers. 
And Spellman High Voltage Electronics Corporation CEO Dr. Loren Skeist is eager to help create a locally trained pipeline of power electronics professionals. So eager that his Long-Island-based company has pledged five years of funding for a new high voltage power electronics training and research lab at the University. 
---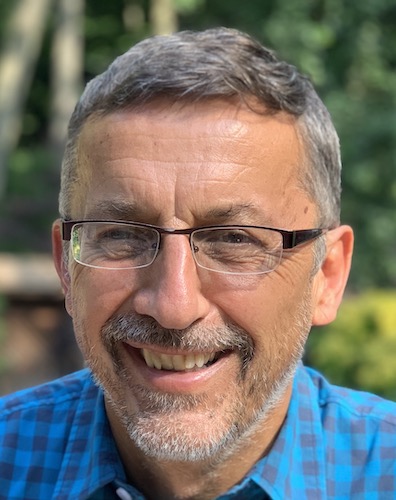 Prof. Petar Djuric, colleagues, and students have been looking at two health related topics with an emphasis on artificial intelligence and machine learning techniques.  Here we look at two very interdisciplinary projects.
The first is "Rethinking Electronic Fetal Monitoring to Improve Perinatal Outcomes and Reduce Frequency of Operative Vaginal and Cesarean Deliveries." The main objective of the research is to use recent breakthroughs in machine learning to develop predictive analytics to support and improve the interpretation of electronic fetal monitoring data in the last couple of hours before delivery. 
The second project is "In Search for the Interactions that Create Consciousness." In this research, Petar and collaborators are looking for the physical footprints of consciousness. They are seeking answers to many questions about its origin and nature. What parts of the brain give rise to consciousness? What are the minimal neuronal mechanisms that are sufficient to generate consciousness?
---
Big data, machine learning (ML) and artificial intelligence (AI) applications are revolutionizing the models, methods and practices of electrical and computer engineering. At the same time, electrical and computer engineering research advances in hardware and software are crucial for all those applications to become a reality. New technology domains, such as smart grids, smartphone platforms, autonomous vehicles and drones, energy efficient systems, wearables and Internet of Things (IoT) tools will unfold; embedded with electrical and computer engineering systems in real world or industry practice.
Click here to read more about the ECE department's research in machine learning
---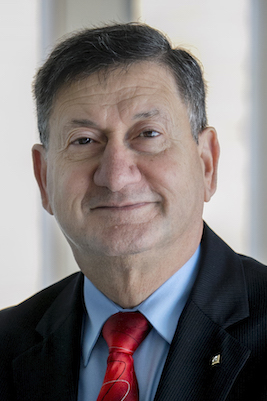 Stony Brook researchers, in collaboration with the University of Massachusetts Lowell, will be investigating ways to make energy generation, storage and system operation more efficient, reliable and resilient, particularly in microgrid settings such as shore-based environments, under a new program funded by the United States Navy Office of Naval Research. The Navy grant, totaling $7.36 million and shared equally between the two institutions, will run through Fall 2022.
---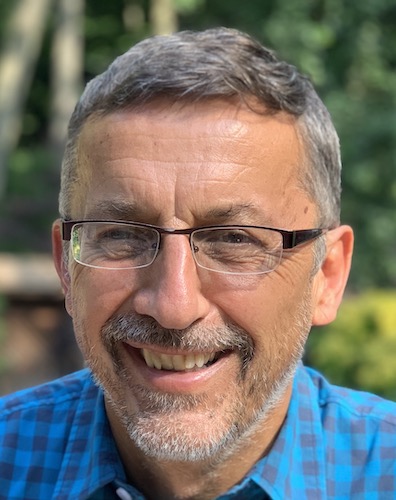 In a conversation with the Institute for AI-Driven Discovery and Innovation, Petar Djuric, Professor and ECE Department Chair, describes his research in artificial intelligence and explains how AI and Machine Learning fit into Electrical and Computer Engineering
---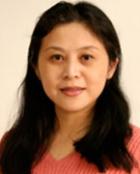 Time series are a statistical workhorse of today's economy and technology. What is a time series? It is simply a sequence of data indexed by time. Examples of time series are daily stock prices, hourly temperature readings, the pressure readings in an industrial process by the second, and the number of calls per minute in a telephone exchange. In a more general form, it can be a sentence in natural language or a set of processes of a system. As the types of sensing devices grow, there is an increasing demand to model the statistical relationships from a large amount of high-dimensional (i.e. many variables) sequential data. Professor Xin Wang leads a group of PhD students and post-doctoral researchers in Stony Brook's Electrical and Computer Engineering department who seek to develop fundamental machine learning and data processing techniques to more accurately model time series data, as well as advance the understanding of images and video.
---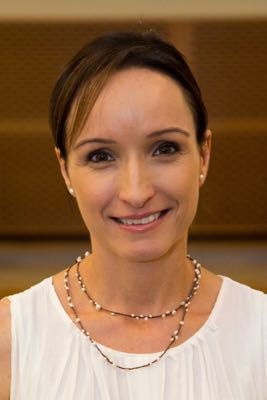 We recently spoke with Mónica Bugallo to learn how she uses AI in her research. Bugallo is a professor in the Department of Electrical and Computer Engineering in the College of Engineering and Applied Sciences (CEAS), Associate Dean for Diversity and Outreach for CEAS and Faculty Director for the Women In Science and Engineering (WISE) Honors program.
---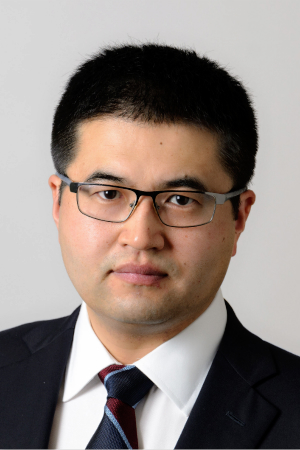 Addressing the critical need for more reliable and secure power, a multidisciplinary research team at Stony Brook led by Peng Zhang, SUNY Empire Innovation professor in the Department of Electrical and Computer Engineering, is working to develop and demonstrate techniques for AI-enabled resilient network microgrids (AI-Grids) that will help improve the day-to-day reliability of the power grid and enable easier and faster power restoration after outages.
---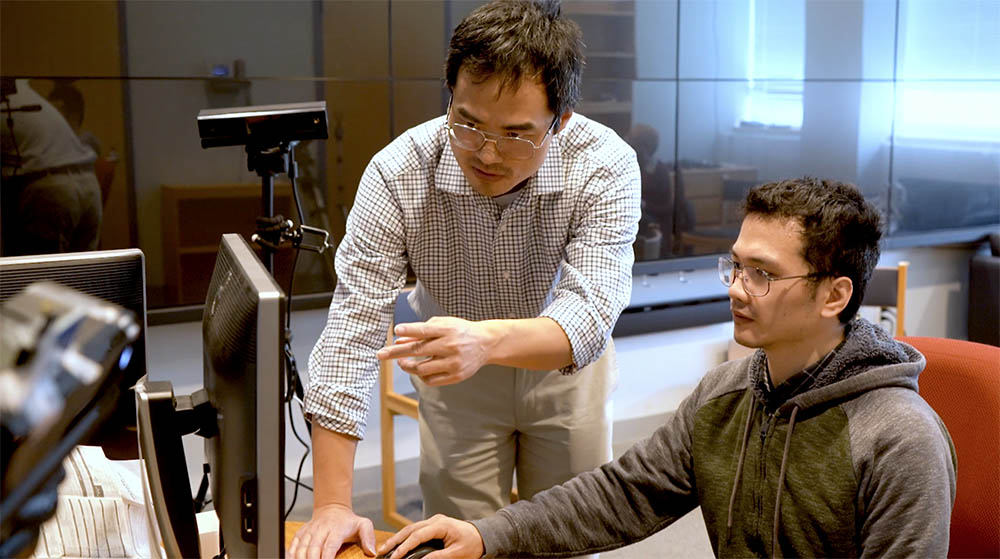 The fastest-growing population on Long Island and around the world is older adults. By 2035, those aged 65 and over are expected to comprise more than 20 percent of Long Island's population — a demographic shift that will test our society's capacity to provide critical and supportive care. As the model of elder care evolves, Stony Brook researchers are studying new "Internet-of-Things" (IoT) technologies — solutions such as smart lights and indoor climate controls that can transform our environments — to address the challenges of growing older and "aging in place."
---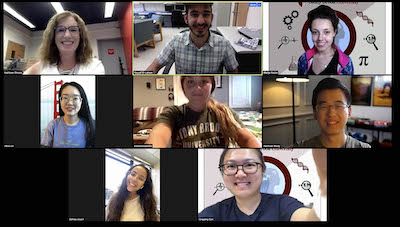 Even with COVID-19 wreaking havoc across the globe and our countries racked with healthcare and safety consequences, the Women in Science and Engineering (WISE) Honors Program at Stony Brook University (SBU) developed a unique, remote, yet hands-on STEM opportunity for middle school students this summer. WISE teamed up with the Department of Electrical and Computer Engineering (ECE) and the iCREATE program to provide Long Island middle school students a virtual platform to express their inner engineer and STEM creativity from the comfort of their own homes. The goal of this outreach was to provide students with hands-on STEM experiences and motivate them to learn and be informed about different STEM careers.
---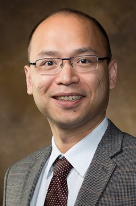 The Electrical & Computer Engineering Department welcomes Dr. Fang Luo as a new Empire Innovation Associate Professor in ECE. He brings expertise on power electronics systems. His research interests include high power-density converter design, high-density EMI filter design and integration, and power module packaging/integration for wide band-gap devices. His current projects include high-voltage Wide bandgap power module packaging, turbo-electric propulsion for aircraft systems, cryogenic power converters, and active EMI filters for power electronics systems.
---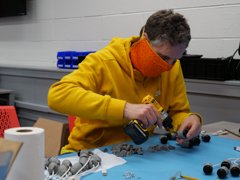 A team of faculty and staff designed and manufactured solutions to improve Stony Brook University Hospital's Powered Air Purifying Respirators (PAPR). The team created a 3D printed connector and a USB charger to allow the hospital's PAPR devices to use a standard commercial batteries. Additionally, the team created 3D printed hose adapters and replacement battery packs. 
---
Computer Engineering Student Cristian Escobar Profiled on Matter of Fact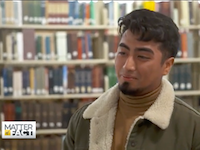 "I don't think I ever expected myself to be where I am now, truthfully," says Computer Engineering senior Cristian Escobar, who was featured on Soledad O'Brien's Matter of Fact, in a story describing how Stony Brook's Educational Opportunity program works to create upward social mobility. 
Please click here to watch on Matter of Fact. 
---
Three ECE Alumni Honored as Stony Brook Forty Under Forty
Three graduates from Stony Brook ECE will be honored at Stony Brook's 2019 Forty Under Forty event on January 15, 2020. The honorees are: Scott Amron (BE EE, '03), Kapil Kanugo (MS EE, '07), and Peng Wei (MS EE, '09).
---
Two ECE Students Awarded 2019 Armstrong Memorial Research Foundation Awards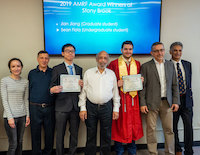 Two Armstrong Memorial Research Foundation (AMRF) Awards were given out to the following students in the Electrical & Computer Engineering Department at Stony Brook University: Sean Fiola, a graduating undergraduate student, and Jian Jiang, a graduate student. The awardees were selected on the basis of excellence in high GPA achievement. Each award consisted of a certificate together with a check for $1000.
---
ECE Celebrates Scott Tierno and Opens Remodeled Labs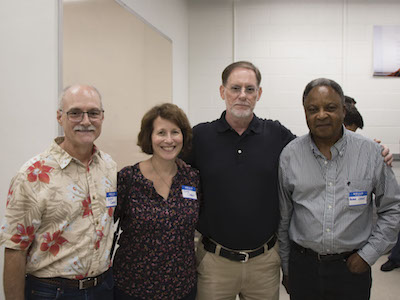 Faculty, staff, and alumni of the College of Engineering and Applied Sciences gathered on Monday, September 16, 2019, for the opening of the remodeled Embedded Systems Design Laboratory (ESDL) and the Digital Systems Rapid Prototyping Laboratory (DSRPL) and to celebrate the accomplished career of long-time staff member Scott Tierno. Please follow the link below for a gallery of pictures from the event.
---
Welcome to Bryant Gonzaga
The Electrical & Computer Engineering Department welcomes Bryant Gonzaga as a new staff member.  Bryant is joining our team of instructional support specialists and will be facilitating the labs for ESE 380, 381, and 382.
---
ECE Department Welcomes Dr. Peng Zhang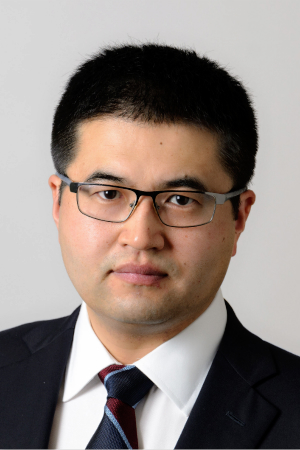 The Electrical & Computer Engineering Department welcomes Dr. Peng Zhang as a new faculty member of the department. Dr. Zhang received two Ph.D. degrees, one from Tsinghua University in 2002 and another from the University of British Columbia, in 2009. Before joining our department, Dr. Zhang held the Francis L. Castleman Distinguished Professorship with the University of Connecticut, and he was also a Centennial Term Professor there. 
---
Summer WISE Program Gives Girls Hands-on STEM Experience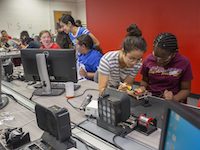 The Women in Science and Engineering (WISE) Honors Program teamed up with the Department of Electrical and Computer Engineering (ECE) and iCREATE-Division of Information Technology to hold the Summer WISE program, which brought Long Island middle school girls to Stony Brook University to find their inner engineer and take part in a STEM program they will remember for years to come. This outreach initiative focused on providing the young women with exciting application-based and hands-on engineering experiences to help grow their confidence and engineering skill sets.
---
Mónica Bugallo Appointed Associate Dean for Diversity and Outreach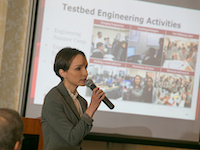 Mónica Bugallo, Professor in the Department of Electrical and Computer Engineering and Faculty Director of the Women in Science and Engineering (WISE) Honors program, has been appointed Associate Dean for Diversity and Outreach in the College of Engineering and Applied Sciences (CEAS).
---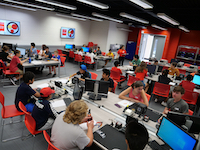 A gift from National Grid supports the ECE department's Engineering Summer Camp programs, led by Professor Mónica Bugallo. 
---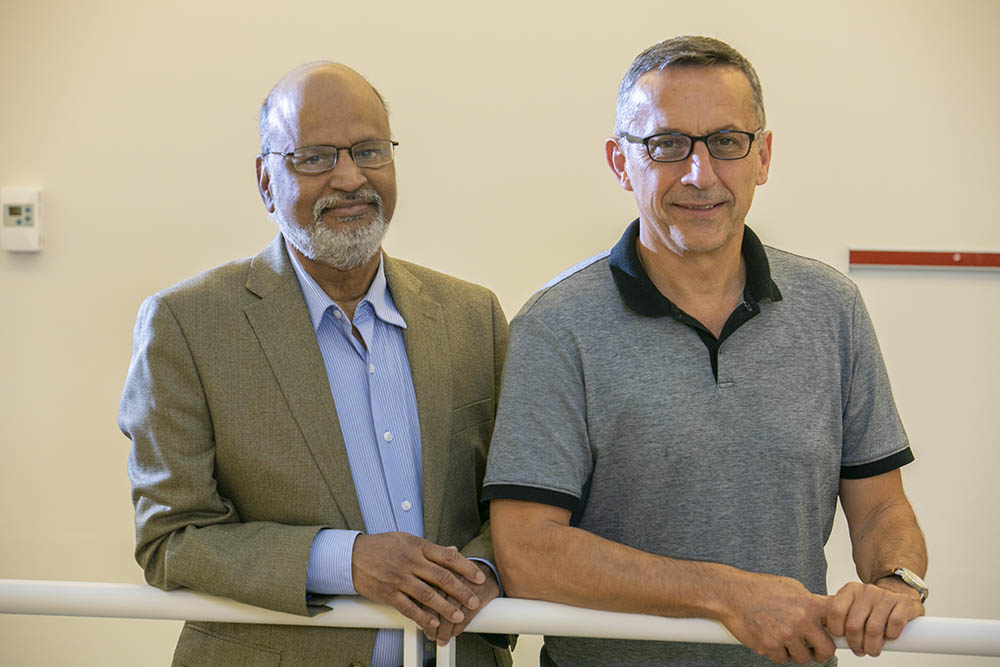 A multi-disciplinary team led by the College of Engineering and Applied Sciences (CEAS) has received $3.2 million under the National Institutes of Health (NIH) Research Project Grant Program (RO1) to investigate machine learning methods for classification of intrapartum signals (FHR and uterine activity) that has the potential to significantly outperform the accuracy of contemporary methods. The project is called "Rethinking Electronic Fetal Monitoring to Improve Perinatal Outcomes and Reduce Frequency of Operative Vaginal and Cesarean Deliveries." 
---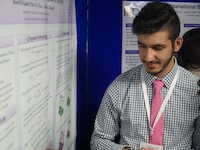 ECE PhD student Yousef El-Laham was awarded a Best Student Paper Award at the International Conference on Acoustics, Speech, and Signal Processing (ICASSP).
---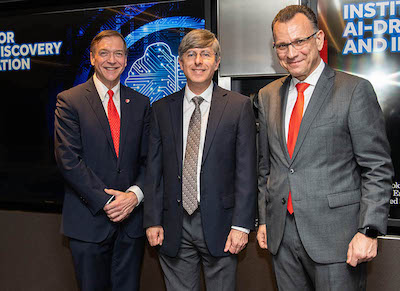 The AI Institute will serve as a hub for the AI research effort at Stony Brook University and will fuel the workforce for the AI-driven economy of the future through programs that fuse computer science, engineering and applied mathematics with medicine, life sciences, and the arts and humanities.
---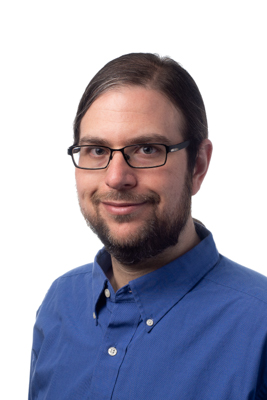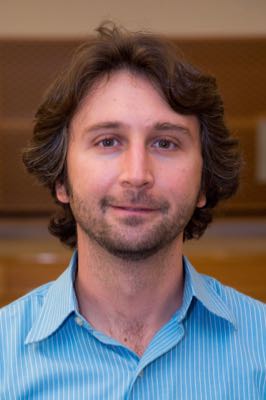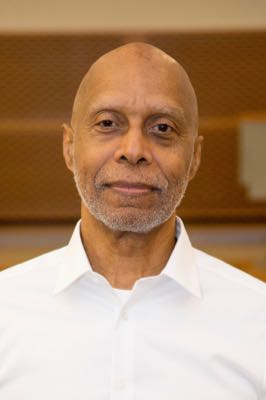 ECE professors Kenneth Short, Emre Salman, and Peter Milder were recognized with awards at the annual IEEE Long Island Section Awards Banquet.

---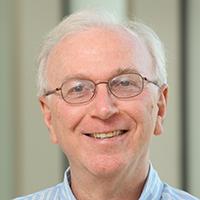 We are proud to announce that John A. Stankovic from the University of Virginia will deliver the Distinguished Lecture in ECE for the Spring 2019 semester. Prof. Stankovic will present "Research Challenges and Solutions for IOTT/CPS" on Friday April 26, at 11:00am in Light Engineering 250.

---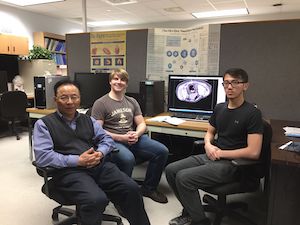 ECE undergraduate students Kenneth Ng has received a University Undergraduate Recognition Award for his work in the laboratory of Professor Jerome Liang

---
ECE undergraduate and graduate students receive Armstrong Memorial Research Foundation Awards

---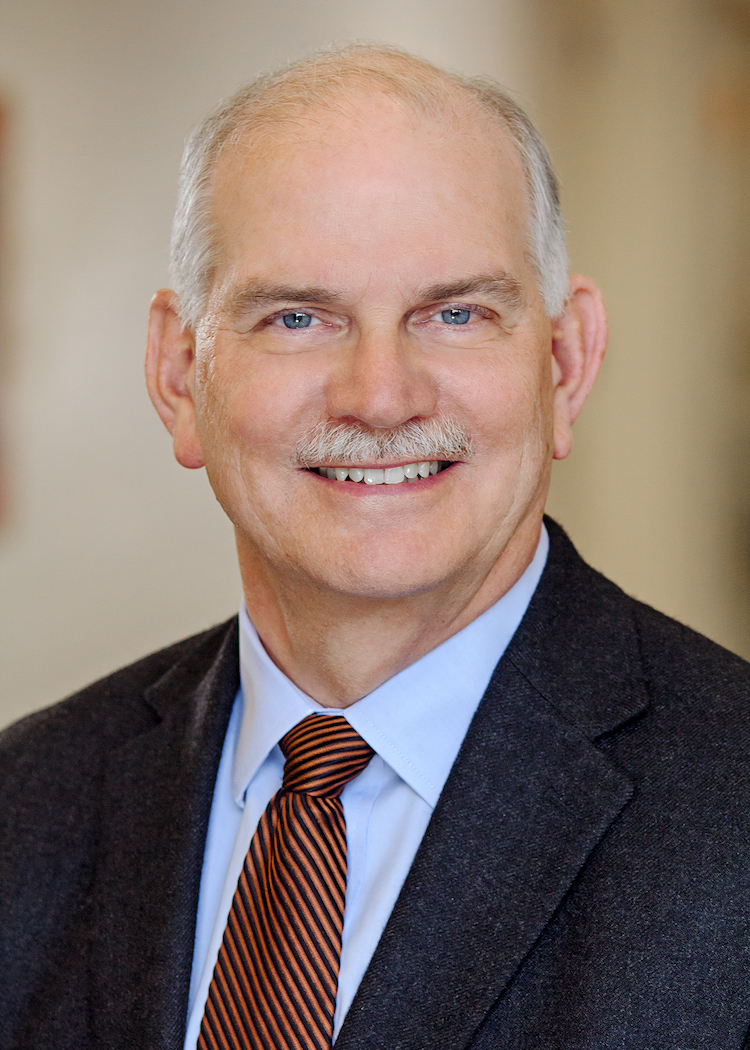 The ECE department is proud to announce a series of Distinguished Lectures in Electrical and Computer Engineering. The department will be hosting a series of prominent speakers who will present their research. All are welcome to attend.
Our inaugural speaker will be H. Vincent Poor of Princeton University, who will present "Fundamentals for Low Latency Communications" on Friday August 24th at 11:00am, in Light Engineering 250. 
---
The National Academy of Inventors® is a member organization comprising U.S. and international universities, and governmental and non-profit research institutes, with more than 4,000 individual inventor members and Fellows from more than 250 institutions worldwide. Of the 74 members in the Stony Brook chapter, seven are ECE faculty.

---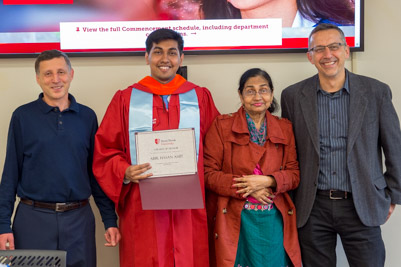 To celebrate our 2018 graduates, the ECE department held an open house and awards ceremony on Friday May 18th. All graduates and their families and friends were invited to see the department, tour our labs, and meet the faculty and staff. 

---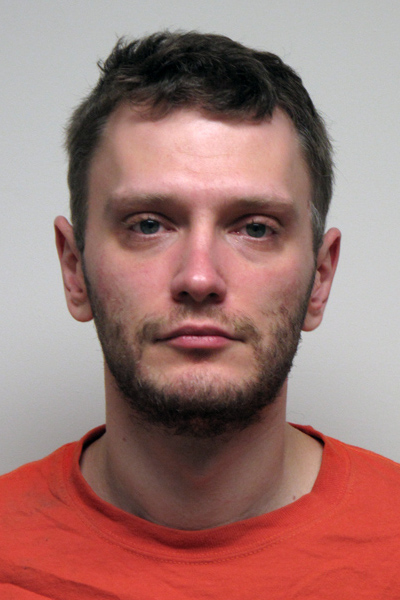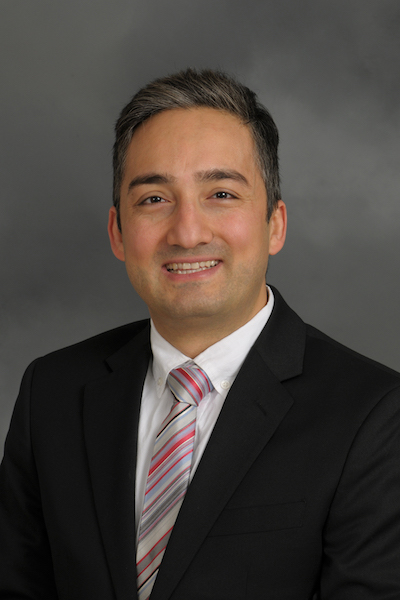 ECE-affiliated researchers Amirhossein Goldan, Ph.D. and Dmytro Gudkov, Ph.D. have been named two of the winners of the Stony Brook University Chapter of the National Academy of Inventors "Young Academic Inventor's Award." 

---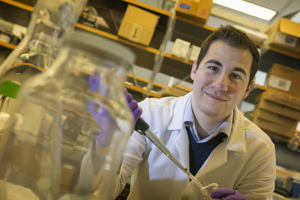 Michael D'Agati, a senior Electrical Engineering major, has been featured by Stony Brook's Undergraduate Research and Creative Activities (URECA) as the student researcher of the month for February 2018. Please click here to read an interview with Michael.
---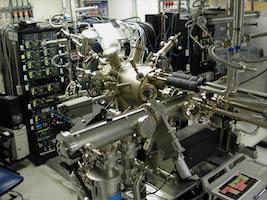 Researchers from the Stony Brook ECE department and the U.S. Army Research Laboratory announce a new synthesis process for low-cost fabrication of a material previously discounted in literature for high-sensitivity infrared cameras, opening new possibilities for future Army night-time operations. (Image credit: US Army Photo)
---
ECE Students Matthew Dowling and Weicheng Liu received awards from the Armstrong Memorial Research Foundation. 
---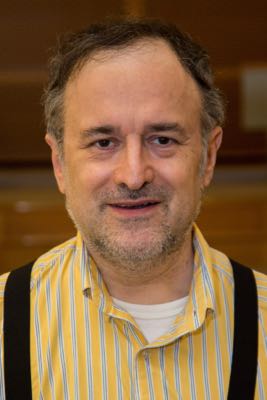 This summer Prof. Tom Robertazzi, ex-ECE PhD student Kai Wang and Prof. Steve Skiena of the Computer Science Dept. have been awarded a US patent (number 9,728,971) for an elegant procedure to balance the phases of electric power distribution systems.
---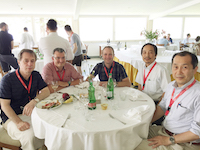 Prof. Mikhail Dorojevets with four other founding members representing four world continents have founded QUANTARCTIC, the worldwide community of people developing Flux Quantum Architectures, Tools, and Integrated Circuits with superconductor technology. The QUANTARCTIC mission is to connect people working on flux quantum computing and bring new people, companies, and ideas to the field.
---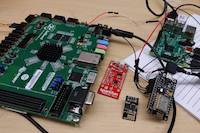 ECE Professors Fan Ye, Peter Milder, and Yuanyuan Yang receive NSF grant to study hardware and software for pervasive edge computing. The researchers will design, create and evaluate a novel hardware and software platform where modularized FPGA/software computation components can be easily composed like interlocking Lego pieces, to create customized edge sensing and computing devices for "smart" applications.
---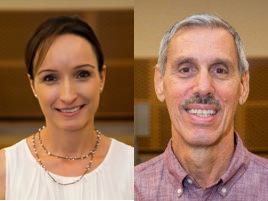 Mónica F. Bugallo, Associate Professor of Electrical and Computer Engineering, received recognition for Excellence in Teaching, and Anthony Olivo, Senior Technician, for Excellence in Professional Service.
---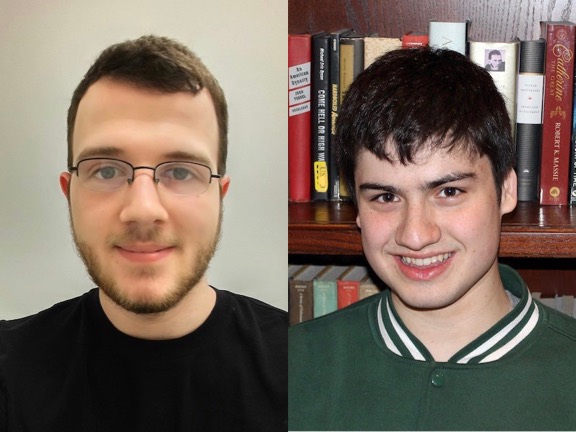 Two ECE department students—Scott Kontak and Yuriy Slashchev—have been chosen to receive Undergraduate Recognition Awards for Academic Excellence.
---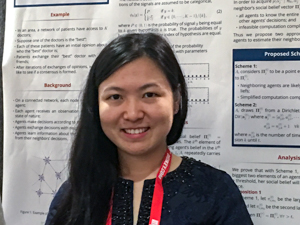 Third-year ECE PhD student Lingqing Gan received the 2017 National Science Foundation Professional Development Award, which supported her attendance at the iREDEFINE workshop at the ECEHDA conference.
---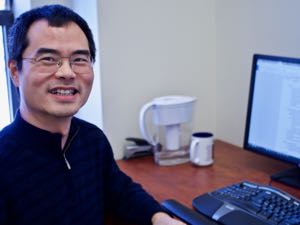 ECE assistant professor Fan Ye has been awarded a Google Faculty Research Award. This is a competitive and prestigious award aimed to strengthen Google's ties with researchers and to support cutting-edge work on "problems that will impact how future generations use technology."
---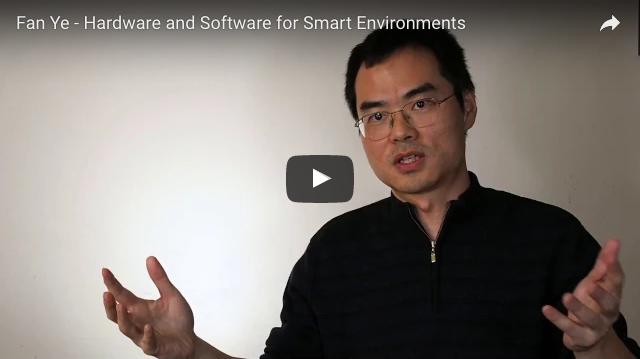 ECE assistant professor Fan Ye receives NSF CAREER award supporting his research on foundational hardware and software for smart environments.
---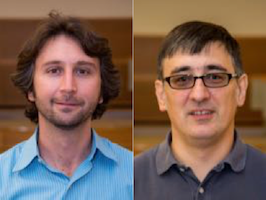 Associate Professors Emre Salman and Milutin Stanaćević are inventing new methods to use wireless energy in computing devices. Contrary to existing methods that convert wirelessly harvested power into a direct current (DC) voltage and rely on conventional computing methodologies, Salman and Stanacevic propose an alternating current (AC) computing based system where the wirelessly harvested power is directly used for computation without converting into a DC voltage.
---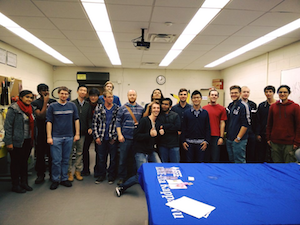 The Institute of Electrical and Electronics Engineers (IEEE) has awarded Stony Brook's Theta Mu chapter of IEEE-Eta Kappa Nu (IEEE-HKN) with the Outstanding Chapter Award for 2015–2016. Stony Brook's IEEE-HKN chapter, with approximately 80 ECE students, holds a number of events and workshops aimed at promoting ECE, giving students professional development opportunities, and benefitting the community.
---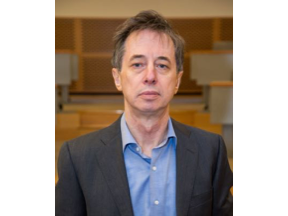 Prof. Mikhail Dorojevets, Associate Professor of Electrical and Computer Engineering, was awarded a contract related to cyber security from the Office of Director of National Intelligence, IARPA. It is the first ever IARPA contract awarded to Stony Brook University. Prof. Dorojevets's research interests include energy-efficient superconductor computing, cyber security, cryptography, parallel computer architectures, and all aspects of processor and circuit design.
---

The faculty and staff of the ECE department started the semester with a day-long retreat to plan for the coming year. The agenda included planning for the upcoming ABET visit, discussing the results of internal course evaluations, and brainstorming for ways to improve the department's undergraduate and graduate programs.
---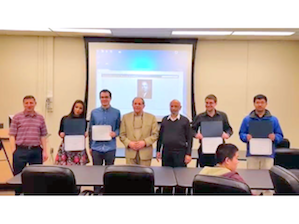 Two undergraduate and two graduate students in the Electrical & Computer Engineering Department were given Armstrong Memorial Research Foundation (AMRF) Awards at a departmental Town Hall Meeting on May 16, 2016 for excellence in high GPA achievement. The two undergraduate awardees are Steven Massaro and Zahraa Krayem, and the two graduate awardees are Inigo Urteaga and Jun Duan.
---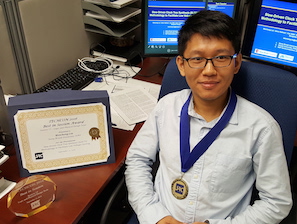 Stony Brook ECE graduate student Weicheng Liu has received the Best in Session Award at the 2016 SRC TECHCON Conference held in Austin, Texas. Weicheng's paper has proposed a novel method for automatic clock tree development to reduce power consumption. Weicheng  is a PhD student at the NanoCAS Lab advised by Prof. Emre Salman. 
---
Professor Petar M. Djuric has been appointed the chair of the ECE department. With the department more than 25 years, Djurić has served the department, college and university in a number of capacities. His primary research focus is in the area of signal and information processing with specific interest in the theory of signal modeling, detection, and estimation; Monte Carlo-based methods; signal and information processing over networks; machine learning, RFID, and the Internet of Things.
---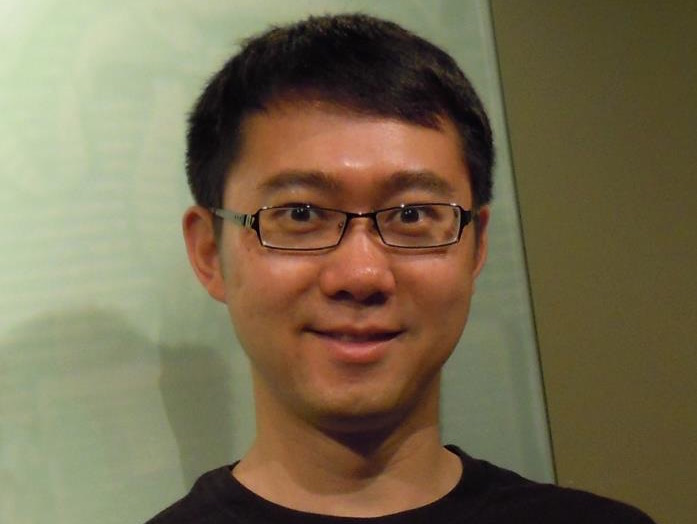 Dr. Shan Lin, Assistant Professor of Electrical and Computer Engineering, has been awarded the National Science Foundation's Early Career Development (CAREER) Award, which is given to young faculty members for research and educational activities. This award will support Dr. Lin's work on ensuring the safety and security of networks in connected hospitals.
---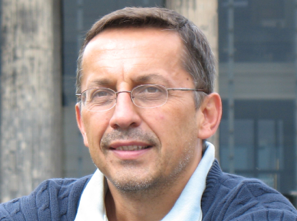 At the beginning of every year, the European Association for Signal Processing (EURASIP) recognizes "outstanding achievements of its members and volunteers. Each year, a select group of signal processing researchers is elevated to EURASIP Fellow, the Association's most prestigious honour." This year one of the four recipients of this high distinction is Petar M. Djuric. His citation reads "For contributions to the theory and practice of Bayesian signal processing."
---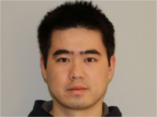 The Standard Performance Evaluation Corporation (SPEC) Distinguished Dissertation Award is given each year to a doctoral dissertation which exemplifies scientific significance, impact and originality. Stony Brook University's (SBU) own Yufei Ren was chosen as the winner for 2015 from amongst fifteen phenomenal dissertations from institutions across the globe. 
---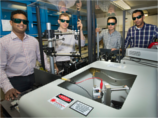 A team led by ECE assistant professor Matthew Eisaman has developed a method using common glass for creating resilient, customized, and high-performance graphene. The material is known for its durability and electrical conductivity and is used in the energy, electronics and semiconductor industries. The graphene-enhancing process is detailed in a paper published in Scientific Reports.
---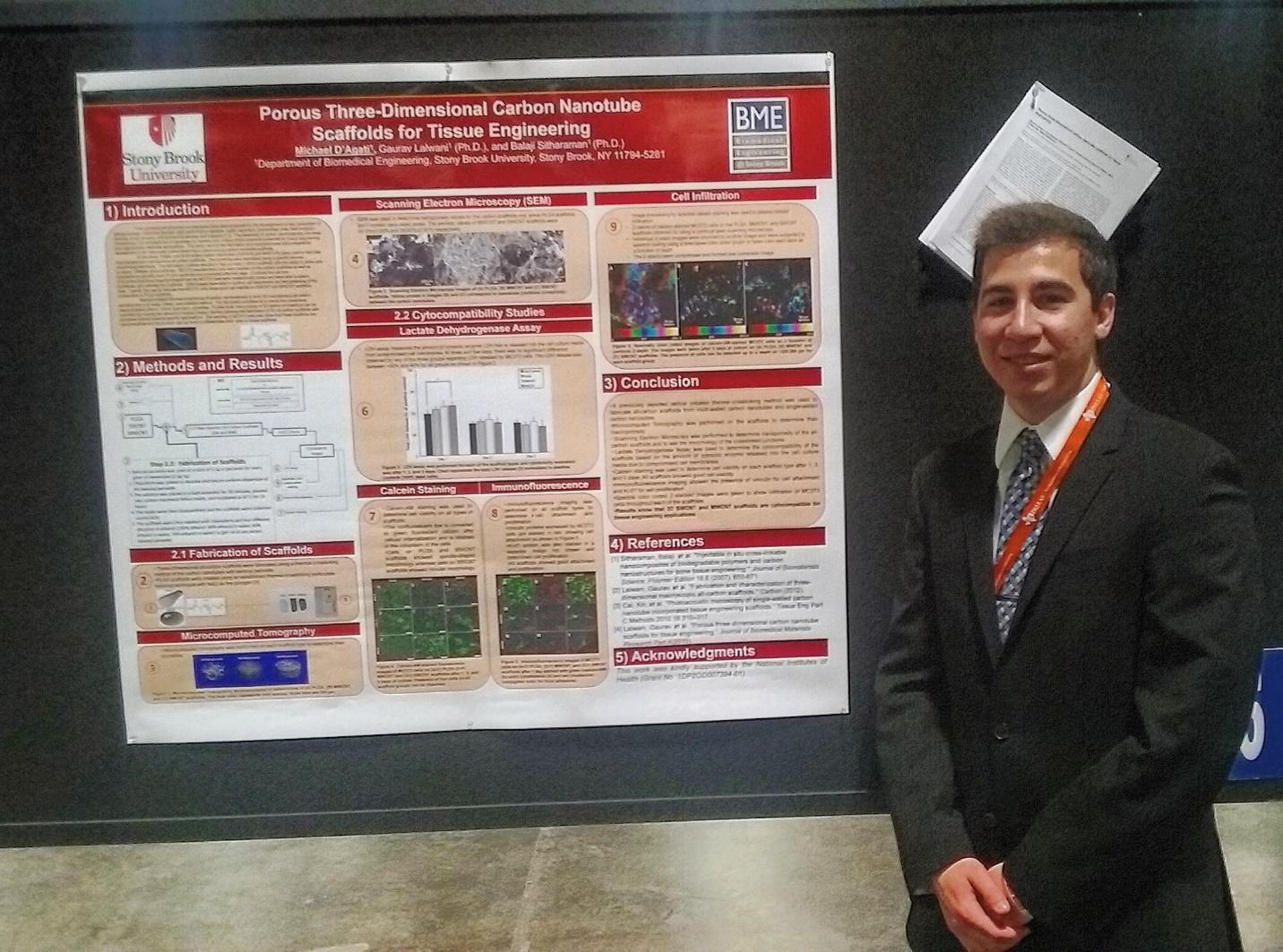 Electrical Engineering student Michael D'Agati is a recipient of the 2016 Goldwater Scholarship. Michael is a sophomore majoring in Electrical Engineering. He is interested in nanotechnology and biomedical applications, and is studying the use of 3-D graphene supercapacitors to power an in vivo embedded system for health monitoring.
---
Prachi Chitnis, a Stony Brook University graduate student mentored by Kevin Brown, a physicist at the U.S. Department of Energy's (DOE) Brookhaven National Laboratory's Collider-Accelerator Department and the department's Prof. Thomas Robertazzi, has been awarded the 2015 Experimental Physics Control Systems Prize by the European Physical Society (EPS) for her "significant contributions to the reliability of the RHIC beam permit system."
---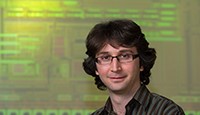 Emre Salman, Assistant Professor in ECE Department, was selected as one of the four finalists for the Stony Brook Discovery Fund Prize. He and Milutin Stanaćević, Associate Professor of ECE, proposed a novel method for performing computation in energy-autonomous systems that "harvest" power from ambient sources. The proposed method significantly enhances energy efficiency by recycling electrical charge in a unique way that particularly fits wireless power harvesting systems.
---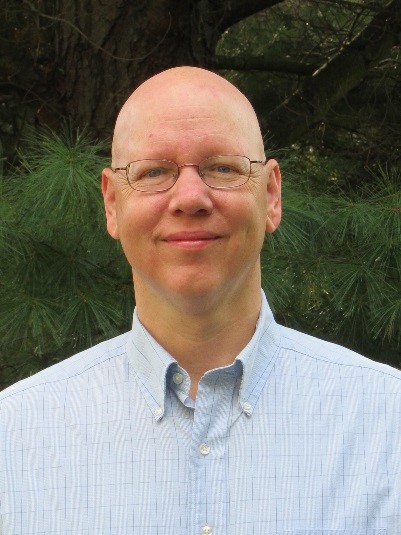 Mr. Roger Alford, Class of 2015, is a recently graduated student in the BSEE Online program. A grandfather with three adult children and three grandchildren from the State of Michigan, Mr. Alford started his BSEE program at the University of Michigan in 1978.  However, due to various life circumstances, his college career was interrupted.  While he loves electrical engineering and for over three decades had a very fun, challenging career applying electrical engineering knowledge, he never has a chance to complete his bachelor degree.   To demonstrate the importance of college to his grandchildren and to fulfill his lifetime dream and goal, Mr. Alford joined the BSEE online degree program at SBU in 2011.  
---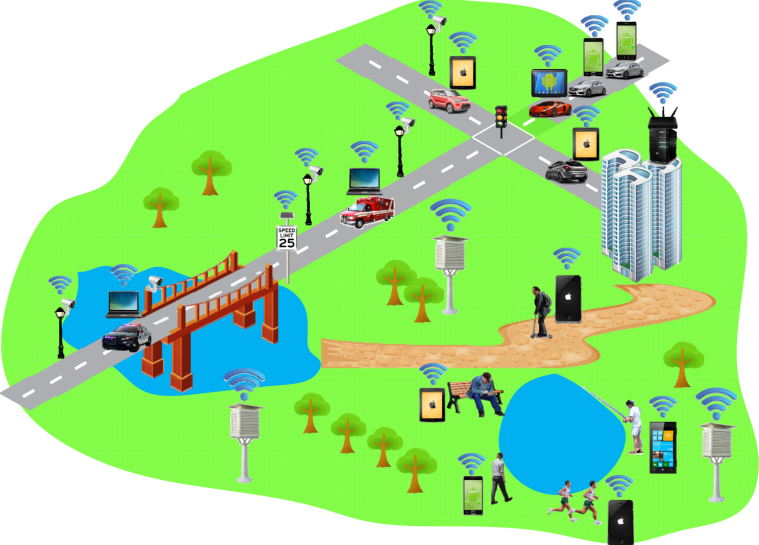 ECE Faculty Yuanyuan Yang and Fan Ye have won a NSF grant totaling $745K for three years to develop a novel data-centric "Pervasive Edge Computing" architecture that will revolutionize next generation sensing applications. The project seeks to create a new architecture that promotes sensing data to first class citizens whose existence is independent of any particular devices.
---

Ever got lost in an unfamiliar library, hospital, train station or office building? You're not alone. Although navigation has been standard outdoors thanks to GPS and digital maps, such capability is simply non-existent for most buildings. ECE Faculty Fan Ye is developing algorithms and systems that can automatically construct digital indoor floor maps from mobile sensing data. People carry mobile devices such as smartphones everywhere every day. These devices are packed with sensors – inertial, radio, image, sound, light. Prof. Ye's group is developing algorithms and building systems that can take such data, extract the geometric and layout information of different kinds of architectural elements (e.g., hallways, rooms and lobbies), and piece them together for complete floor plans.
---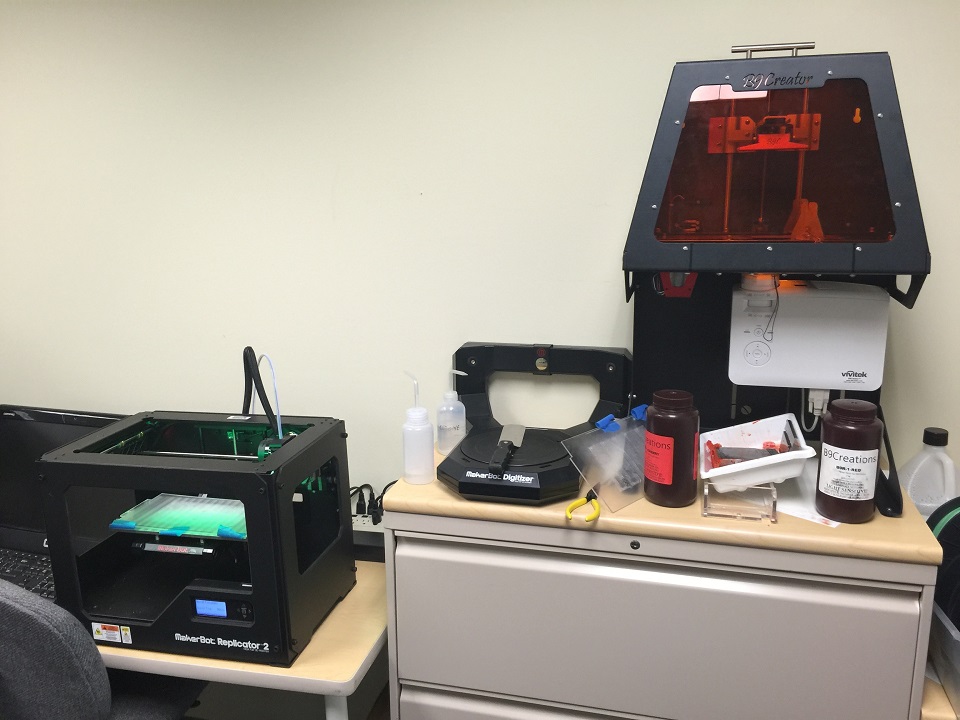 Center for Advanced Technology in Diagnostic Tools and Sensor Systems(Sensor CAT) is rooted in the ECE Department. It is one of CEAS's most prominent tools to promote business growth in New York. We use State funding to support dozens of faculty and students who are interested in helping NY companies – or in growing their own businesses – in R&D and high-tech manufacturing.
---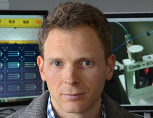 Innovate LI announced the winners of its inaugural Innovator of the Year award that recognize Long Island's best brightest ideas. The 2015 Innovators, chosen after a two-month nomination process, will be honored at an awards breakfast at Crest Hollow Country Club, Oct 21. Among the winners in Science & Technology category is our own Matt Eisaman and his colleagues at Brookhaven National Laboratory. The winning work is reported in their paper, Nanotech Antireflection Surface Coatings, published in Nature Communications.
---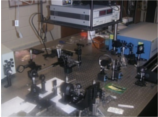 The Optoelectronics Group's research activity includes the design and development of lasers, light emitting diodes and photodetectors. Among the most recent achievements are the first demonstration of mid infrared high power cascade diode lasers with record performance parameters, fabrication of arrays of mid infrared light emitting diodes with 4 million individually addressable pixels and development of a new class of long wave infrared photodetector heterostructures based on our original metamorphic epitaxial technology.
---
Stony Brook's online Bachelor of Science degree in Electrical Engineering (BSEE) has been accredited by the Engineering Accreditation Commission of ABET. Students in the program take all classes online and asynchronously, watching lecture videos, interacting with professors and other online students over the Internet and taking exams at local testing/proctoring centers. Through the innovative use of technology, hands-on, real experiments conducted by online students at home are the same as those in the residential program.
---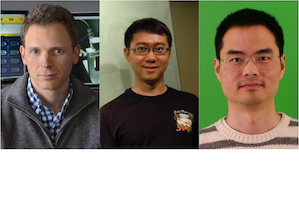 Three new faculty members have joined the ECE department. Dr. Matthew Eisaman joins us under a joint appointment with Brookhaven National Laboratory, where he is a physicist in the Sustainable Energy Technologies Department. Dr. Shan Lin joins us from Temple University, where he was an assistant professor since 2010, working on networked systems. Dr. Fan Ye studies mobile sensing systems and applications. Prior to joining us, he was a faculty member at Peking University and a researcher at IBM T. J. Watson.
---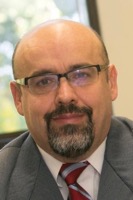 The ECE department's Alex Doboli is part of a multi-university team that has been working on the research project "INSPIRE: The Hunting of the Spark: A Systematic Study of Natural Creativity in Human Networks". The project studies how novel ideas propagate in large groups of people – specifically how research ideas percolate through the technical community. More generally the team is studying creativity.
---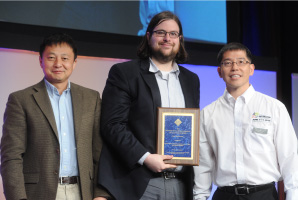 The Association for Computing Machinery has announced that a paper co-authored by ECE assistant professor Peter Milder has won the 2014 Best Paper Award for the journal Transactions on Design Automation of Electronic Systems (TODAES).
---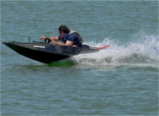 Students from the Stony Brook ECE department, advised by Prof. David Westerfeld, were winners of the IEEE Power Electronics Society Solar Splash Collegiate World Championship.
---
A cardboard boat carrying four students built by a team from the student chapters of IEEE and Eta Kappa Nu (the electrical engineering professional and honor societies, respectively) placed 5th out of about 100 boats in the 2014 Roth Pond Regatta on the Stony Brook Campus in early May. Following Roth Pond Regatta tradition, the boat was constructed of cardboard and duct tape.