Skip Navigation
Improving Quality of Life for Older Adults with IoT
Interdisciplinary Team Explores Ways to Support Aging in Place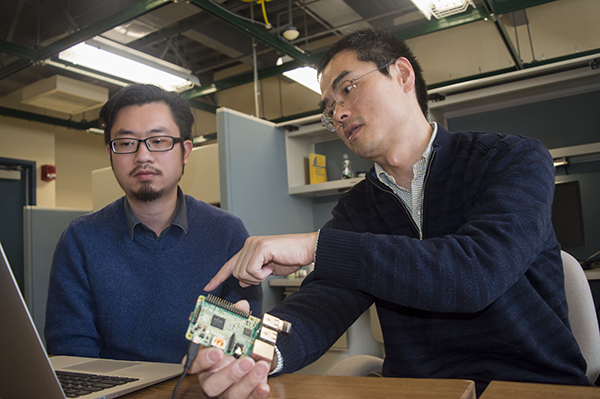 Professor Fan Ye works on hardware and software that leverages the Internet of Things to help older adults age in place
The Internet of Things (IoT) is a vast universe of potentially controllable objects, such as smart lights, and indoor climate controls, that can transform the environments we live and work in. An interdisciplinary team at Stony Brook with diverse set of skills and expertise are working to create solutions that allow older adults to more safely and comfortably 'age in place.'  Fan Ye, Assistant Professor of Electrical and Computer Engineering, a member of the team of researchers across Stony Brook University's College of Engineering and Applied Sciences,  School of Medicine, and School of Nursing is studying new Internet-of-Things technologies to address the challenges of growing older.
A key concern of families and healthcare professionals is being able to consistently monitor both the physical and mental conditions of older adults who live on their own. The Stony Brook team is working on creating an environment of devices that allows for constant, yet unobtrusive observation and data-gathering. These devices can range from simple pressure devices in shoe insoles that can monitor changes in gait, acceleration and stability, to sophisticated tracking sensors or sonar-type devices that can show not only where a person is within an environment, but their body positions and movements. For instance, if the data-gathering uncovers an individual spending increased amounts of time sitting rather than engaging in activities, this could indicate physical or mental decline that requires intervention. Acute situations, such as someone falling to the floor and being unable to get up could also be observed instantaneously and addressed.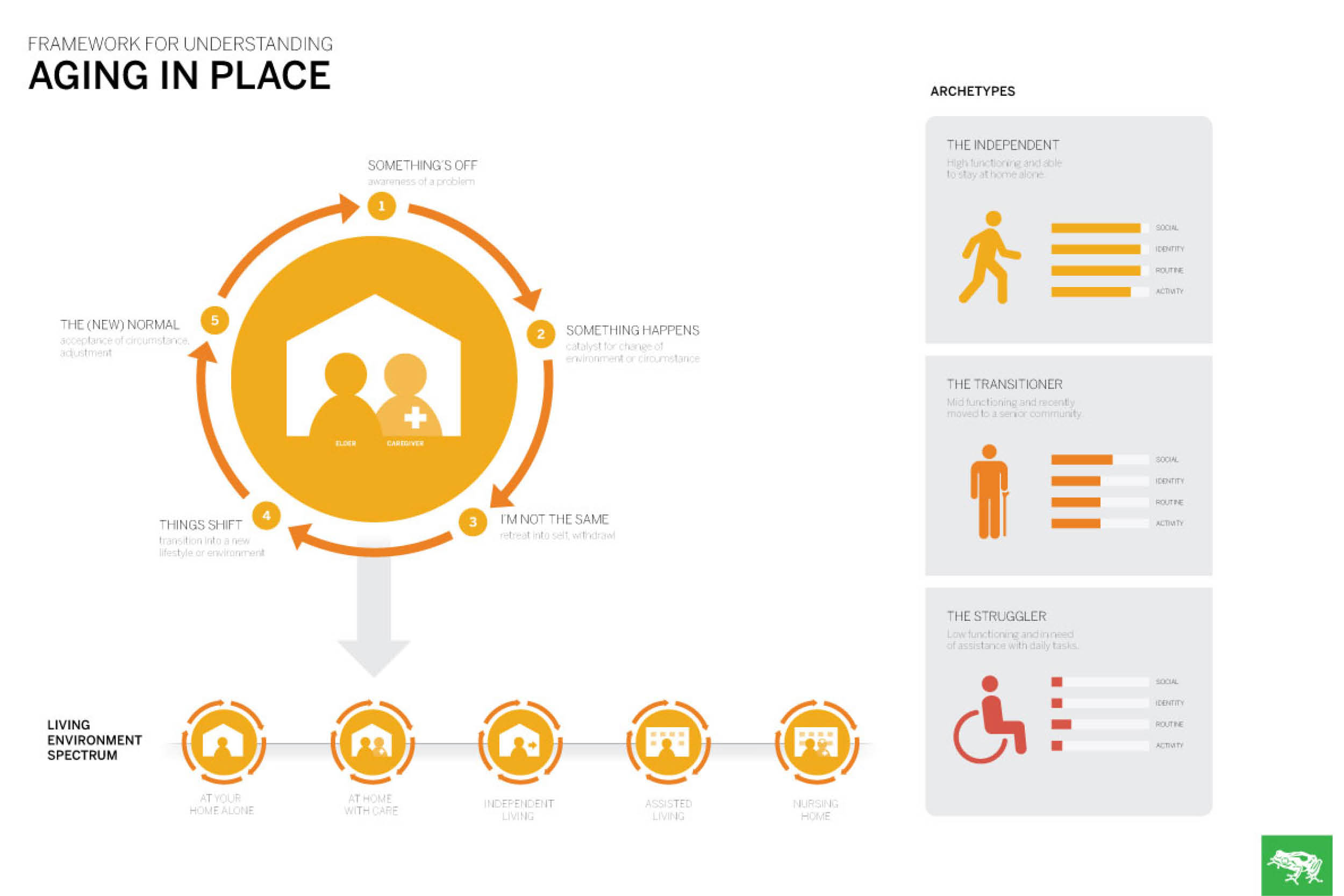 Monitoring an individual's data 24/7 would be both costly and time-consuming. However, through the use of artificial intelligence (AI) and machine-learning algorithms, data can be analyzed, reports can be generated, and potential emergencies can be flagged in a timely manner for intervention by family, caregivers and health care providers.
According to Professor Ye, there are four major goals for our research: 1) to extend the duration people can live independently as they age, 2) improve their quality of life, 3) help reduce healthcare costs through less labor-intensive device monitoring, and 4) support family caregivers in the process. Instead of relying on periodic health care provider visits and physical exams, a constant record of how a person's physical and mental state is trending can be analyzed in real time  with more rapid response and intervention as needed.
The team is hard at work studying the development of low-cost, portable hardware and software that would be both effective and non-invasive. Exploring the use of acoustic imaging versus cameras is one example, so people don't feel as if they are being watched and their personal space violated. 
"Such research exemplifies how our research in the College of Engineering and Applied Sciences is making science fiction come to life," said Fotis Sotiropoulos,Dean of the College of Engineering and Applied Sciences. "Fan Ye and his collaborators are at the bleeding edge of technological innovation leveraging advances in IoT, AI, and sensing systems to provide health care solutions for the elderly. This is convergence science at the nexus of medicine, engineering and computer science at its very best."
The optimistic estimation is to have a system ready for pilot within five years and products for  the marketplace in about ten. Moving to this type of system will require changes in both consumer and healthcare professionals' behavior, but the potential benefits in independent living and quality of life would seem to be more than worth the effort. Get ready, because the future is closer than you think.
About the researcher:
Fan Ye joined the faculty at Stony Brook in 2014.  His research interests are in mobile and embedded sensing systems and applications, location based services, edge computing, Internet-of-Things, sensor networks, energy and power efficiency. In 2017 he received the prestigious NSF CAREER award and has published over 90 peer reviewed papers and filed more than 20 U.S. and international patents. He says he finds the research gratifying, to have the opportunity to make a positive impact on people's lives.
The Aging in Place research team includes:
Elinor Schoenfeld, Research Professor, School of Medicine
Marie Ann Marino, Associate Dean for Academic Affairs, School of Nursing
Patricia Bruckenthal, Associate Dean for Research and Innovation, School of Nursing
Erez Zadok, Professor, Computer Science
Arie E. Kaufman, Distinguished Professor of Computer Science, CEWIT Chief Scientist
Dick Wolfe