Skip Navigation
Danny Ventura (BE/MS EE 2017)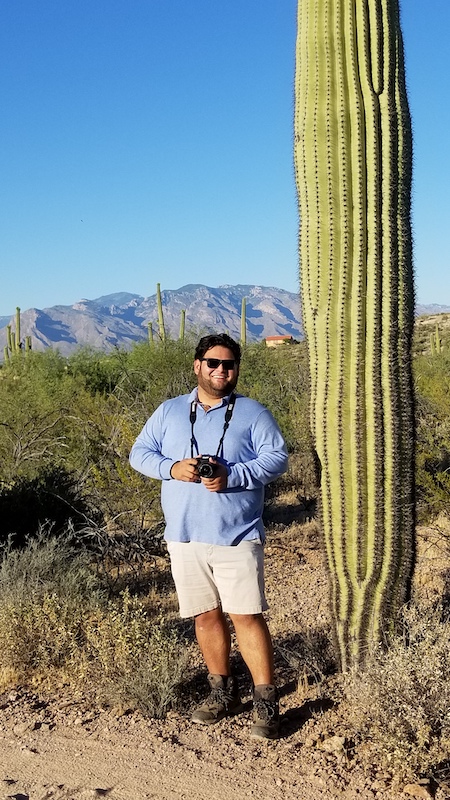 Two things that pointed Danny Ventura in the direction of an engineering career were a love of mathematics and a number of fortuitous internships.
In high school Danny enjoyed mathematical problem solving and using analytical thinking skills that math classes provided. He initially pursued a college degree at Nassau Community College in adolescent education with a concentration in mathematics. After taking courses with engineering students he decided to challenge himself further and pursue an electrical engineering degree at Stony Brook University.
Danny held three different internships from his junior year through to his graduation. One involved an internship in the start-up environment of Silicon Valley. Another involved working in a small company where he had the opportunity to take on many roles. The diversified experience in aerospace, consumer products and consulting led him to the conclusion that the problem-solving engineering environment was the career path he wanted to pursue.
Today Danny is a product development engineer in the defense industry and is living in the southwest. Stony Brook's rigorous academics gave Danny a technical base for his career, and the career guidance, mock interviews and resume workshops that helped make for a seamless transition from a student to an early career professional.
Danny credits several people with helping make his success possible. One is Prof. Gene Gindi, a radiology professor at Stony Brook with a long history of advising electrical and computer engineering students. He was Danny's masters thesis advisor. He is also thankful to Prof. Michael Gouzman for opening his lab to him and welcoming him on his team. He also enjoyed the great teaching of Prof. Peter Milder.
Danny counts among his best Stony Brook experiences the exposure to great minds and to labs and meeting like-minded individuals. Though Stony Brook has a reputation as a commuter school, he found there are social opportunities students can participate in both on campus and in nearby New York City.
Danny recommends students become involved in an engineering organization on campus. This helps in finding new opportunities, developing soft skills and building friendships. When not working Danny enjoys being out with friends, hiking, traveling and visiting new places. He advises students to venture out of the New York area. A tried-and-true New Yorker, Danny has adapted well to life in the Southwest, from the Hispanic cuisine to the Spanish naming convention of streets.
From a love of math in high school, to being an engineering student at Stony Brook, to his present position and relocating to a new part of the country, Danny has gone far beyond. What the future holds we can only guess.