Skip Navigation
Jerry Harrison (BE CE 2012)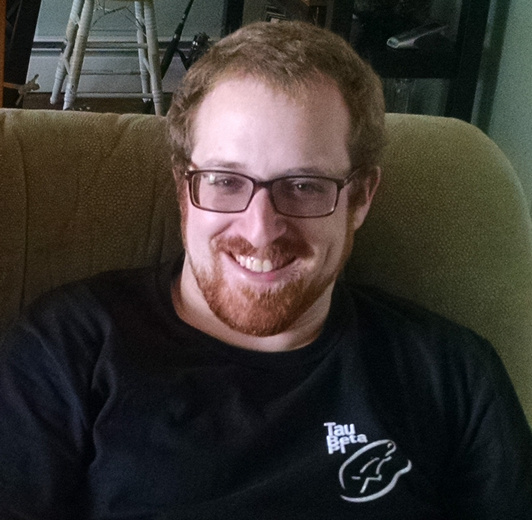 Engineering professors are acutely aware that the best thing they can teach students is a foundation for lifelong learning.   Jerry Harrison, CE 2012, would agree.  As he puts it, "For every situation where I had to use what I learned in the ECE program at Stony Brook, there are two situations where I had to learn and use something new.  It is very exciting."
Today, Jerry is a software engineering manager at Data Device Corporation on Long Island.  The company produces numerous products in areas like data bus communication, power control, motor control and motion feedback.  Some products include standalone hardware using embedded custom integrated circuits (written in the VHDL language) and embedded software (written in the C language).  Other products include hardware that plugs into computers using standardized connections. 
Jerry has had to wrestle with things like testing releases, resolving customer issues, developing new features and capturing requirements.   One of the biggest challenges Jerry faces now is coming up with creative ways of ensuring that software does what it is supposed to.  This requires a great deal of technical reading, computer equipment and teamwork.
Jerry decided to pursue a degree in Computer Engineering  because, as long as he can remember, he has loved computers and all things technological.  Stony Brook University was a perfect fit since it was close to home and it has an excellent reputation as an engineering school.  He enjoyed the freedom the Department of Electrical and Computer Engineering offered in maintaining the IEEE student professional society undergraduate laboratory.  It was a fantastic space where students could relax between classes, study before their exams and host events as part of IEEE or HKN (the electrical engineering honor society).  Jerry remembers countless nights where he and his partners worked on projects together in the lab. 
Jerry has fond memories of many of the professors, staff and courses in the ECE department.  
Professor Short remains one of the most renowned and memorable professors in Jerry's company, especially since he has taught so many engineers so many practical lessons in embedded systems and firmware development.  However, Jerry's deep appreciation for computers really matured when he studied computer architecture under Professor Dorojevets.
It was during Professor Dorojevets' course that Jerry began to understand the boundary between electrical engineering and computer engineering:  how instructions are processed by CPUs.  He says he will never forget how passionate Professor Dorojevets was about computing and how he, in no uncertain or gentle terms, taught students the fundamentals of what makes a processor tick—"and that's not just the clock rate" Jerry jokes. 
In general the most priceless lessons were learned by Jerry during projects.  As advice to current students, Jerry recommends finding a favorite topic in the field of Electrical and Computer Engineering and excelling at it.
"It doesn't matter if it is circuit theory, computer architecture, FPGA programming, embedded systems, GUI development or semiconductor physics," Jerry says.   "Find what you enjoy most and make a career out of it.  There's no shortage of exciting and interesting work to be done in this era of automation and the Internet of Things."