Skip Navigation
Richard D. Ratchford Jr. (BE EE 1996)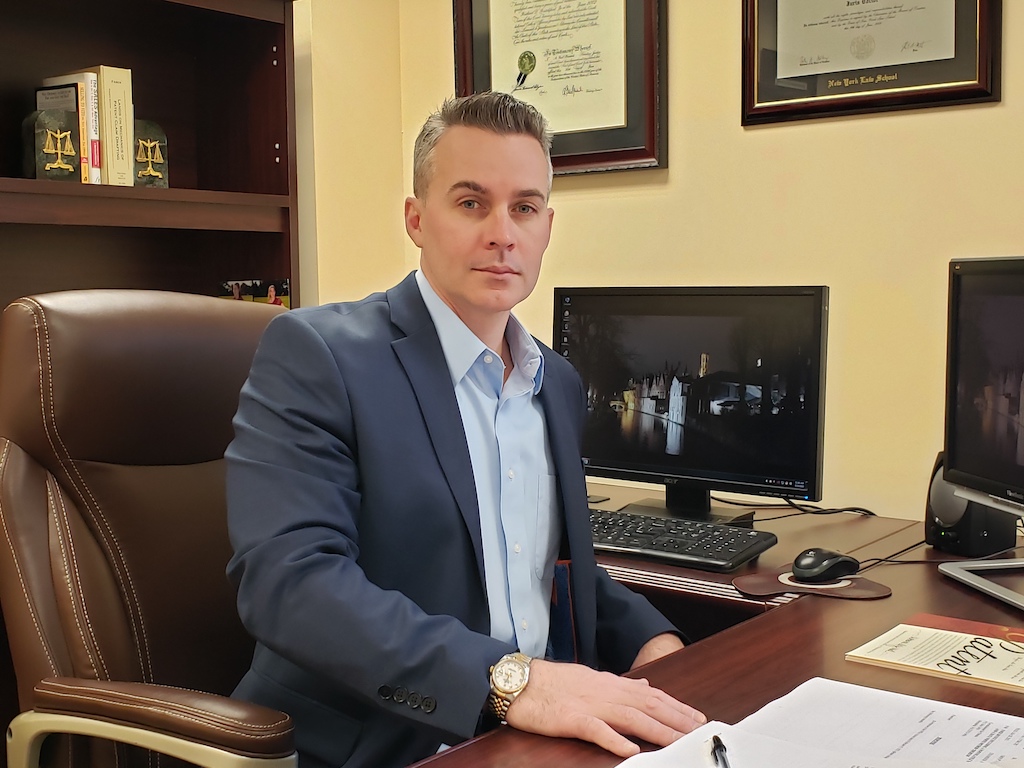 An engineering degree is a solid foundation for many careers, including law, or more specifically patent law. Richard Ratchford is a good case in point. His interest in engineering started at a young age when his walkie-talkie fell and broke. He looked inside and thought to himself, "how cool it would be to know how everything on that circuit board works." His father bought him a TI-99 home computer around 1980 and he started to program in BASIC. This curiosity led him to Staten Island Technical High School where he was a member of its first graduating class.
His Stony Brook experience was very memorable and Richard still communicates with friends from the Engineering program as well as his old roommates. He actually met his wife Jennifer at Stony Brook while they were in lifeguarding class together. They probably would not have met but for this class since she was an Anthropology major. For Richard, some of the best times at Stony Brook were the weekends when most of the students stayed on campus, especially in the spring.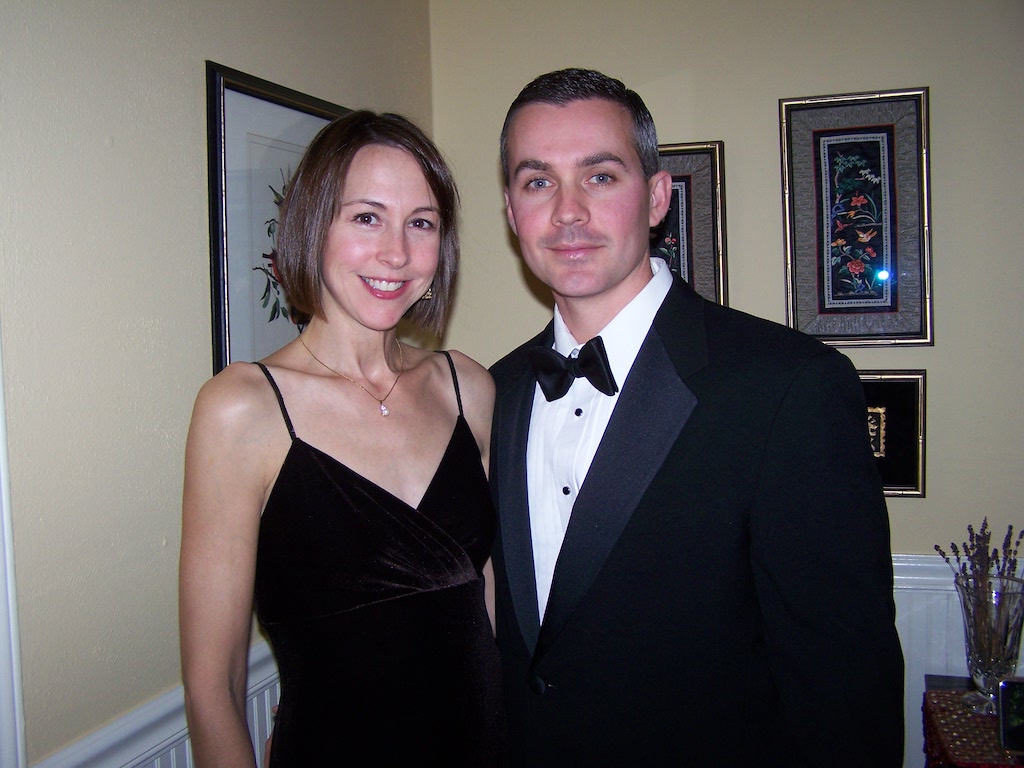 Richard began work immediately after graduating as an electrical engineer at Lockheed Sanders in Nashua, New Hampshire. However, a career in patent law had already been on his mind. His first introduction to patent law was from an older study partner at Stony Brook who noted that Richard was outgoing and might be a good fit for the business/law side of engineering, specifically patent law. Richard took the LSAT while still at Lockheed, and moved back to New York upon being accepted into New York Law School. He took a job as an electrical engineer at Lucent based in Holmdel, New Jersey and attended law school in Manhattan at night.
At first Richard thought law school would be easy due to his engineering background, but he quickly realized that unlike math problems, in law school there isn't always a "right" answer. You need to understand both sides of an issue and be able to articulate them clearly in exams as well as in class. A big difference from engineering classes is that law school employs the Socratic Method, where professors interrogate students during class and, at times, persistently question a single student for extended periods. A great example of the Socratic Method for prospective law students can be found in the 1971 film Paper Chase.
Working full time and attending night class was a grind. On a typical day, he was up at 6 AM and on a bus to the city, working from 9 to 5, on the subway to school for class from 6 to 9 PM, then back home by 11 PM. First, he says, he was young and unmarried so that made life easier. Initially, he moved back home with his parents on Staten Island and once he was settled in the NYC area he moved to Garden City, Long Island with his fiancé. Richard shared that, from a schooling perspective, the only time you can do work is on the weekends. From a social perspective, the only time you can see your friends is on the weekends. It was difficult to juggle these two. On occasion, he would spend his weekends in the library, while other times he had to catch up on his reading on Sunday nights, causing him to miss watching the Sopranos. But after a time, things got easier.
Following one year of law school, he was recruited by Morgan & Finnegan, a prominent patent law firm in New York, where he initially worked as a technical advisor and subsequently became an associate after graduation. After spending four years at Morgan doing mostly patent litigation, Richard took an associate position at a law firm on Long Island, CHAU IP, to try his hand at patent prosecution. He has been a partner at CHAU IP for over a decade and in November he will have been at the firm for 20 years.
Patent law has two primary fields – patent litigation (trying patent cases in court) and patent prosecution which is the process of drafting, filing, and negotiating with the U.S. Patent and Trademark Office (USPTO) in order to obtain patent protection and rights for an invention. Richard spent his first four years in patent litigation but has spent the last 20 doing patent prosecution. He primarily prosecutes patent applications for Samsung Electronics' memory business and Samsung Display, but he has worked with a number of other clients including IBM, Siemens, Canon and Nokia.
When asked what a typical day is like, Richard says things are much different now due to Covid. Most of the work done by a patent attorney (and law firm staff) can be done remotely. His firm used to have 20 people present in the office and now only has about five people present. Richard is in every day since his home is only a mile away. He begins his day by reviewing emails from his primary client, Samsung, and subsequently prepares himself for the remainder of the day. He usually reviews a USPTO Office Action and drafts a response that is then sent to his client for their review. An Office Action is a document prepared by a patent examiner in which they typically reject the claims of a patent application based on prior art. It is then Richard's job to analyze the prior art and amend the patent claims so that they are not disclosed or suggested in the prior art. As part of his routine, he reviews patent applications before their submission to the USPTO. He also reviews the work of junior attorneys and offers constructive feedback. From time to time, he provides guidance to clients on whether their products may be infringing on existing patents as well as the opposite scenario.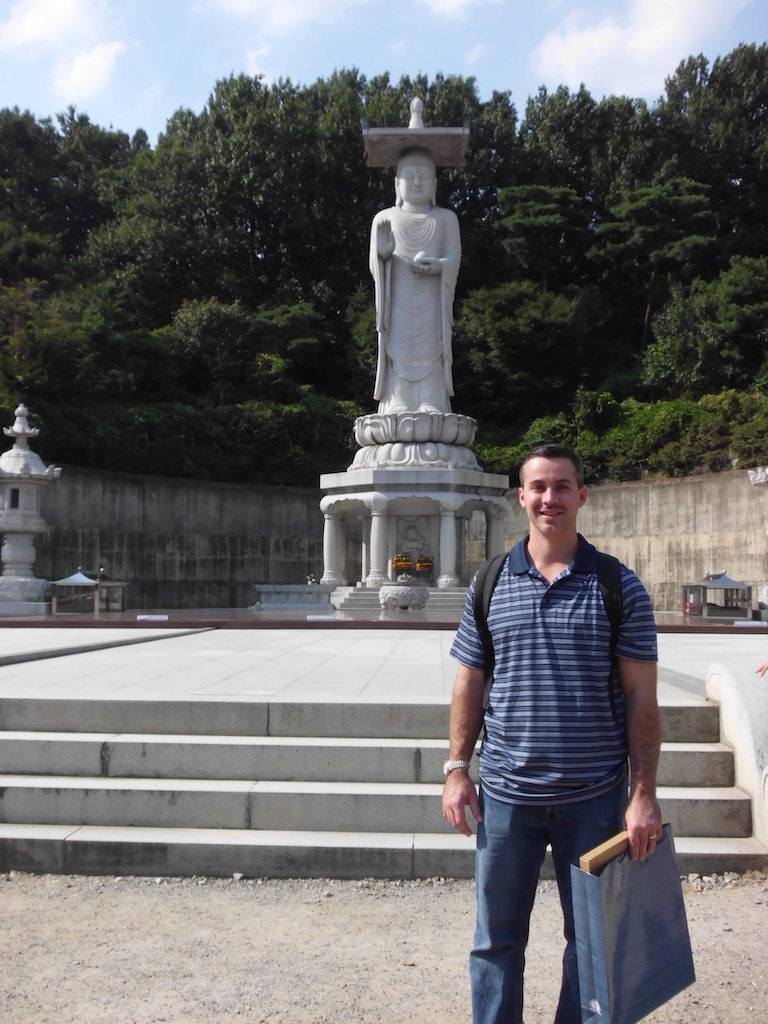 What does Richard find satisfying about being a patent attorney? He says although the obvious answer might be that he gets to work with cutting edge technologies, he values the mentoring and training program his firm has established for young attorneys. Another satisfying part of his job is that it has given him numerous opportunities to visit Samsung Electronics' headquarters in South Korea. These trips have given him a chance to work with his overseas colleagues on some of Samsung's most important inventions while also being given the opportunity to experience Korean culture and make new friends.
Richard has been living on Long Island for over 20 years. He says his home is perfectly situated, about 15 minutes from the north shore beaches and only 30 minutes from the south shore beaches. Depending on traffic he can be in Manhattan in 40 minutes by car and under an hour by train. He enjoys visiting Caumsett State Park for nature hikes and dining at many of the restaurants in Huntington village.
Richard was a little league baseball coach for his son for about eight years. They were one game away from representing Long Island in the New York regional of the Williamsport Little League tournament, which he says was pretty awesome. He might try his hand at soccer coaching for his daughter, but he admits his soccer skills are nowhere near his baseball skills.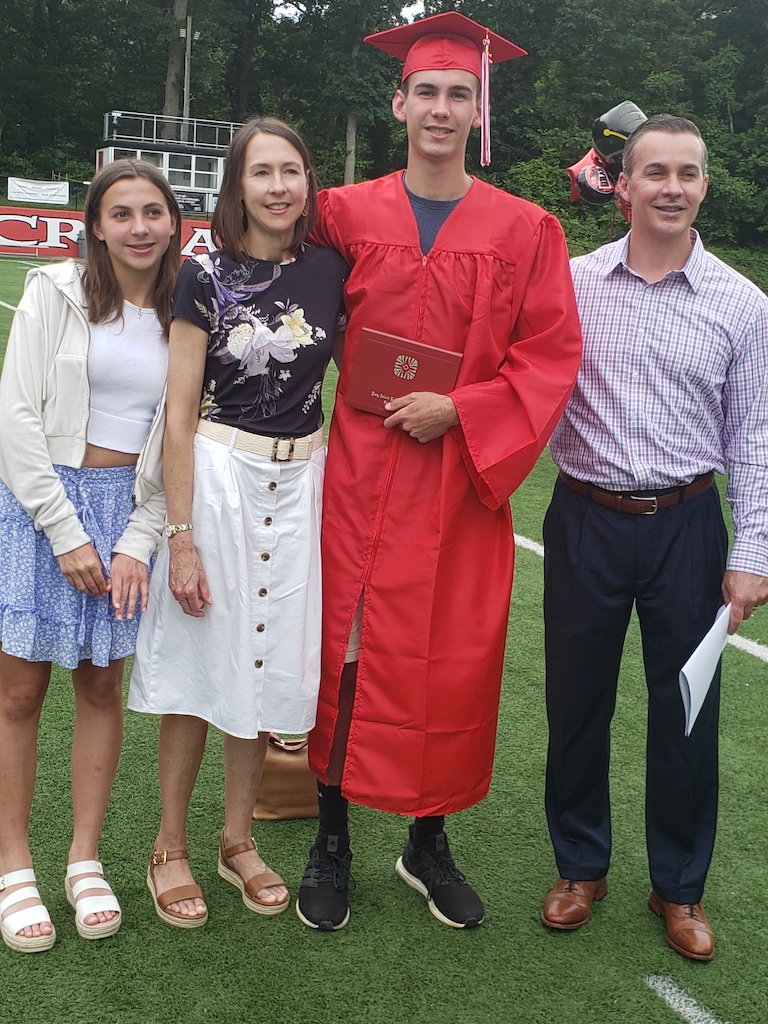 His advice to Stony Brook students interested in law as a career is to apply and get into the best law school they can and get the best grades possible the first year. These are the most important criteria for getting a job at the top firms.
If you end up working for a top or even mid-sized firm, be ready for the rat race, he says. Working in law and dealing with high billing requirements and the need for client acquisition is not for everyone. There are, however, many opportunities in law such as in-house at a corporation or non-profits that are not as stressful.
Finally, be ready for AI and be prepared to use it, he says. Richard's firm developed their own software for drafting patent documents several years ago. The advent of ChatGPT and other forms of AI are heralding new changes in all industries and law is definitely one of them.