Skip Navigation
Jacqueline Grace (BE EE 1999)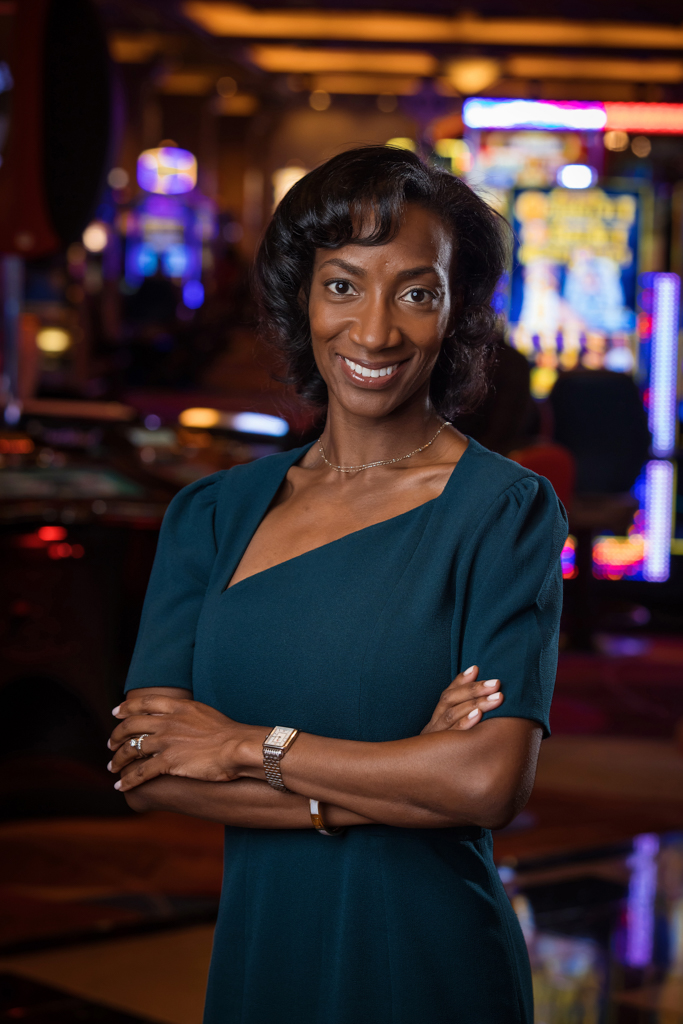 It was a programming class in middle school that set Jacqueline Grace on her life's path.   As she puts it, she fell in love with programming and computers.  In 7th grade, her science fair submission was an amateur coded version of the hit show "The Dating Game." She had so much fun with that experience, Jacqueline decided that she wanted to understand more about computers.  Not just about programming, but what happened "in the box" once she entered her code.  It  was at that point that she knew she wanted to be a computer engineer. After graduating from Stony Brook's Department of Electrical and Computer Engineering, nine years in the financial industry, business school and progressing through a career in the entertainment industry, Jacqueline is now Senior Vice President and General Manager of the Tropicana Atlantic City Hotel Resort & Casino.
After graduation Jacqueline joined Merrill Lynch—now Bank of America Merrill Lynch—in their Technology Analyst Program.  She spent several years working her way up as a project and program manager on various internal software development teams.  She made her first hard pivot from Technology to HR and entered the Diversity & Inclusion (D&I) space—focused on building a pipeline of experienced women and underrepresented IT professionals.  That role evolved into a larger role where she helped stand-up a D&I practice for the seven corporate and support business units at the firm.
After nine years at Merrill, Jacqueline left to pursue her MBA full-time at the University of Virginia Darden School of Business.  While she knew she would have continued to have advancement opportunities at Merrill, getting her MBA was a long-term goal so she decided to take the leap in 2008.  Little did she know the financial markets were going to collapse months later so her departure was quite serendipitous.
Going into business school, Jacqueline had two goals—entrepreneurship or another hard pivot…this time into hospitality.  She was laser-focused on both and pursued them vigorously.  She secured an internship between her first and second year of business school with Caesars Entertainment in Atlantic City and was fortunate enough to receive a full-time offer upon graduation.  So, she started her career with Caesars 11 years ago and she's been there ever since.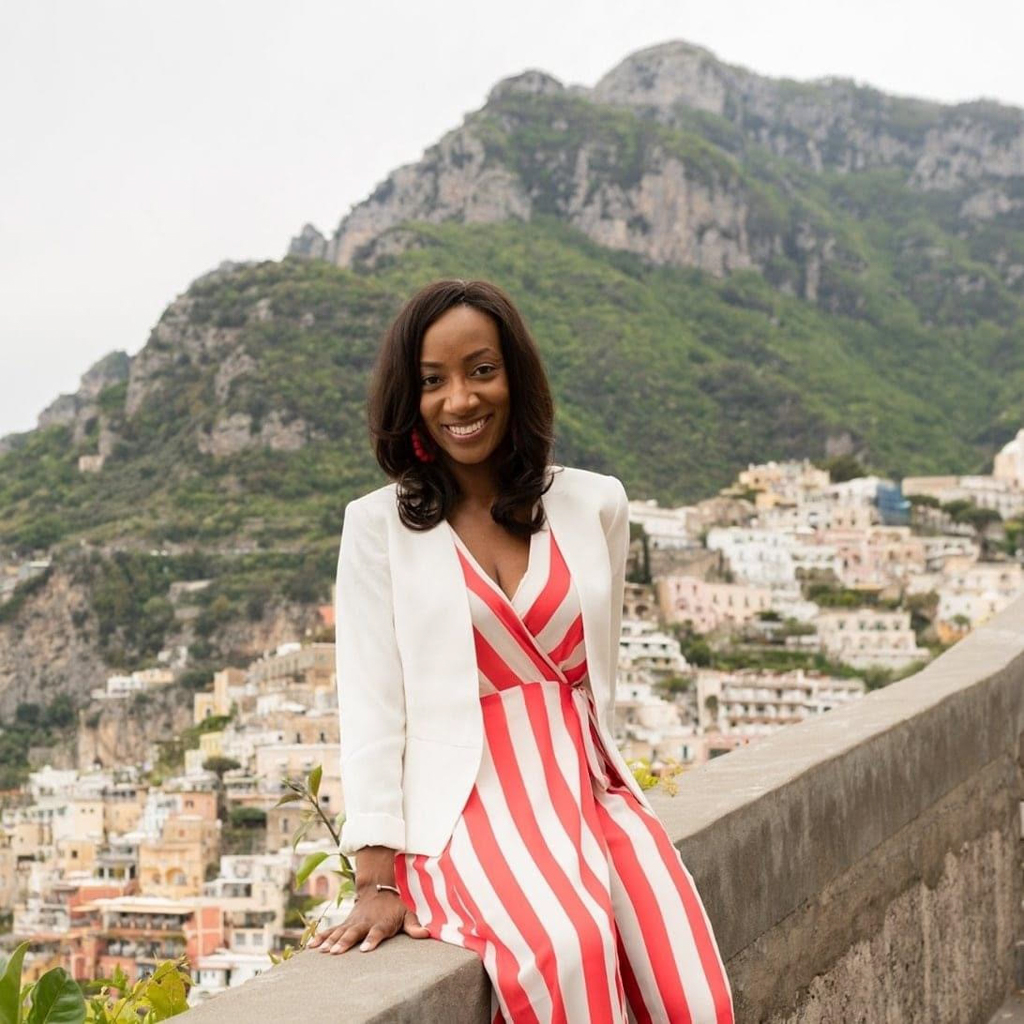 Tropicana Atlantic City is a 24-hour gaming destination located on the beach and Boardwalk in Atlantic City, New Jersey.  Featuring just under 2,400 hotel rooms and home of The Quarter, a 200,000-square-foot retail, dining, & entertainment complex, the Tropicana is a premier resort in Atlantic City. With over 15 restaurants, 20 shops, 15 bars and lounges, 4 pools, the Tropicana Showroom, a fitness center, an IMAX Theatre, sportsbook and two spas, Tropicana Atlantic City was highlighted as one of the "Coolest Casinos in the World" by PopSugar. As General Manager, she is responsible for day-to-day property operations of the property.  She is also responsible for the financial performance of the business and she provides strategic direction on all things from gaming to marketing to capital planning to employee engagement. In her role, Jacqueline partners with property leaders to ensure guests enjoy an unsurpassed visit and team members enjoy a work culture that reflects the company's Mission, Vision and Values.
When Jacqueline thinks of her most important responsibility, however, it is to serve.  In her role, she says, she is "called to serve our team members—to ensure that we're creating a workplace where team members feel appreciated, valued, and ultimately highly engaged.  I'm called to serve our guests—to ensure that our guests have a memorable experience.  Lastly, I'm called to serve the community in which we operate—to ensure we are great corporate citizens and that we are deeply engaged and entrenched in our surrounding communities."
Jacqueline believes her Stony Brook education was integral to her success, indicating that her engineering training helped her to be really proficient at both defining and solving problems.  Additionally, she takes a logical and methodical approach to operations, with a perpetual spirit of continuous improvement—all things that stem from her engineering education.  Stony Brook also provided an opportunity to build her leadership skills.  "Leadership is the lion's share of what I do and so I'm grateful for my early experiences at Stony Brook around the same" she says.
At  Stony Brook, Jacqueline held progressive leadership roles in the National Society of Black Engineers (NSBE) starting in her sophomore year and culminating with serving as chapter president.  She recounts, "NSBE was an integral part of my Stony Brook experience as it really helped me build and hone my organizational skills and build that ever critical leadership muscle."
In terms of advice that she would give students today based on her experience, she says "life (education/career/etc.) is about the journey.  You don't have to know what you want to be when you grow up today—plans can change and that's ok.  Remove that pressure to know all of the answers.  Trust and enjoy the process.  What you know is important (academics).  WHO you know is just as important and more so in some instances.  In addition to academics, be thoughtful about developing relationships—with peers, faculty, and industry professionals.  Prioritize ruthlessly.  You can't do 'All the Things.'  Prioritize where you can; lean on others where you can (it's never too early to learn the value of delegating)."
From Stony Brook to Atlantic City, Jacqueline received a strong foundation for an interesting and successful career at Stony Brook University.