Skip Navigation
Steve Shelby (BSEE Online Degree 2014)
If your education is interrupted, can you pick up where you left off? Steve Shelby found the answer to be a yes. He started in the electrical engineering program at the University of Maryland in 1984 right after high school. But he followed his strong desire to have music as a profession, which he did for some time. Eventually to provide some stability in his life he refocused on electronics and joined the Stony Brook online electrical engineering BSEE program which he completed in 2014.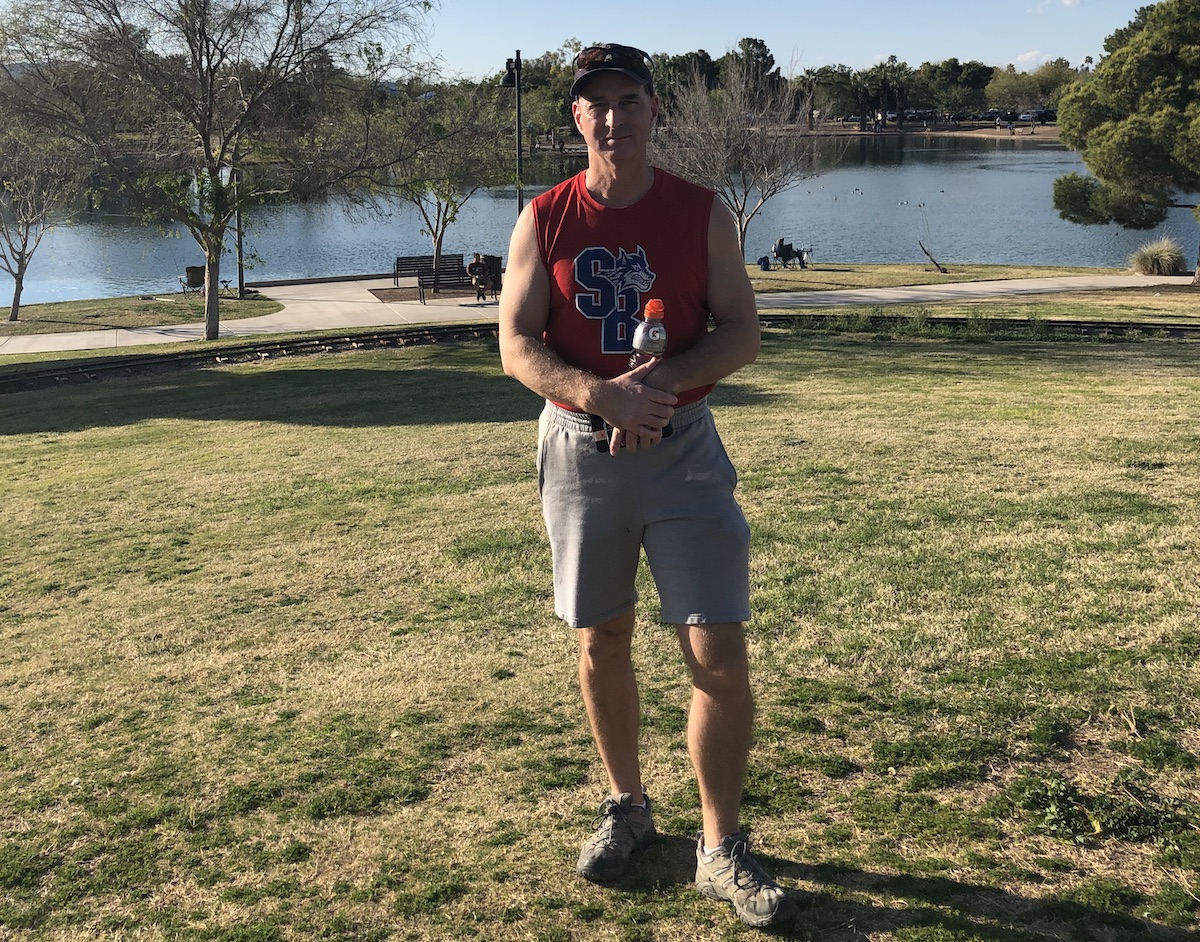 The BSEE program allowed Steve to pursue his ambition to have an undergraduate degree consistent with the realities of his life at the time. The primary plus of online study was the scheduling flexibility it allowed for a busy adult with a family. While the social aspect wasn't the same as attending classes in person, the online program allowed Steve to complete a goal he had started many years previously – a good feeling.
Even before his degree Steve was a small business owner, operating his company SEG13 that designs embedded control systems. These use microprocessors which are miniature computers that are found in everything from vending machines to medical equipment to cars.
The most difficult task in his online education was Steve's senior design project – a senior year capstone project. The topic of his senior project was to build a cloud connected, tankless electric hot water heater and test it in the context of a simulated smart home. Almost all the design goals were met on this ambitious project. One of the prototypes has heated the water in Steve's family home for six years now.
Steve feels two people were instrumental in making his attendance at graduation in 2014 possible. One was Prof. Wendy Tang, the BSEE program director who has been the proverbial "glue" holding the program together since its inception. Also his senior design advisor, Prof. David Westerfeld was Steve's sounding board and he credits David's effort and counsel as getting him through the program. Steve advises younger students that, if they spend a good portion of time thinking about how things work and obsessing about what could be created or improved, they should get to work!
Steve lives and works in Chandler, Arizona which he considers a hot-bed of technology companies, and a good place for a family and a workplace destination for young engineers. A life-long musician, he is very involved in physical fitness with his family. He supports political advocacy for oppressed ethnic groups.