Skip Navigation
College of Business Dean's Advisory Board
The College of Business Dean's Advisory Board serves to increase public awareness, promote the interests, and advance the priorities of the College of Business as it strives to bring the best in education, research and business partnership to students, and the business community and people of New York and beyond.
---
Arlene Butterklee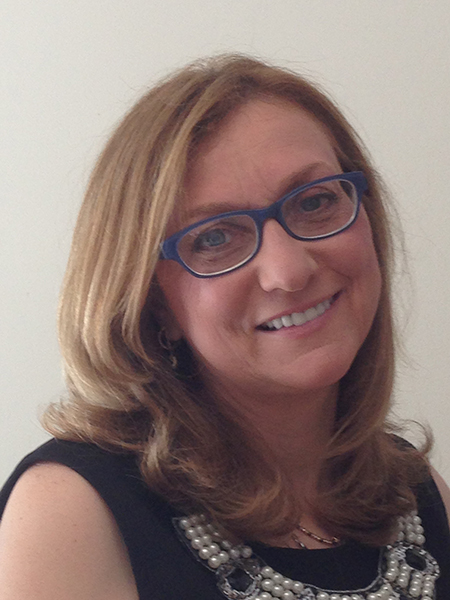 Arlene Butterklee recently celebrated her 28th anniversary as a Radiation Therapist at Northwell Health, where she treats cancer patients.  Previously, Ms. Butterklee worked as a logistics engineer at Grumman.  Among other things, Ms. Butterklee represented Grumman at the Society of Women Engineers National Convention, where she presented her technical paper Sparing Analysis, A Poisson Approach.  After ten years she went back to school to in order to pursue her current career in the health field.
Ms. Butterklee is active at Stony Brook University as a member of the College of Business Dean's Advisory Board and as a donor. Ms. Butterklee also taught fencing at Stony Brook University while she was a graduate student.
Ms. Butterklee received a B.S. Degree with a double major in Biology and Psychology from Stony Brook University in 1982.  She received an M.S. Degree in Policy Analysis and Public Management in 1984 from Harriman College (which was the precursor to the College of Business) at Stony Brook University.  She also received an A.S. Degree from Nassau Community College in Radiation Therapy in 1995, where she graduated with honors and was the valedictorian of her class.  She is a licensed Radiation Therapist.
Ms. Butterklee is well known as a dog trainer, handler, and breeder of Chinese Cresteds and Lowchens and has over 350 champions and many top winners in the Chinese Crested breed.  Ms. Butterklee also rescues pit bull dogs and breeds dogs that become service dogs for deaf and handicapped individuals.  Her articles on the Chinese Crested dog are featured in many books and magazines, and she is featured with her dogs in many publications. 
---
Neil Butterklee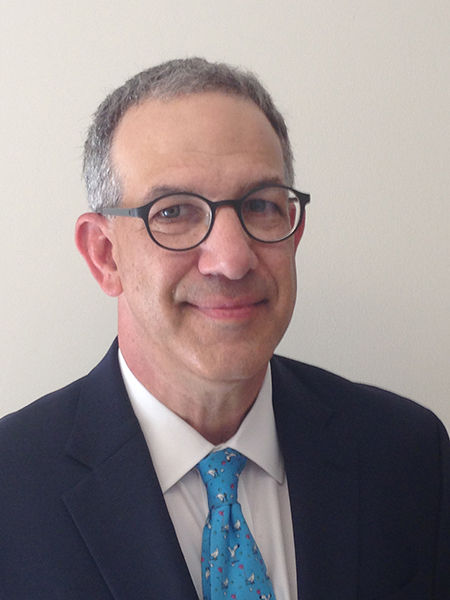 Neil H. Butterklee,J.D. is engaged in the private practice of law focusing on energy law, business law, and estate planning.  Mr. Butterklee recently retired as an Associate General Counsel in the Con Edison Law Department where he managed Con Edison's federal regulatory practice group.  Among his accomplishments at Con Edison was his work in the establishment of New York's energy markets and the corporation that administers them, the creation of NY Transco, a company focused on building and owning electric transmission facilities, and his representation of Con Edison in the PG&E bankruptcy.  Mr. Butterklee has successfully represented Con Edison in litigation and settlement proceedings before the Federal Energy Regulatory Commission (FERC) and the New York Public Service Commission and in appellate litigation before the D.C., 1st, and 9th Circuit Courts of Appeal.
Mr. Butterklee serves in many roles at Stony Brook University including as an adjunct professor teaching business law and business communications, the president-elect of the Stony Brook Alumni Association, a member of the College of Business Dean's Advisory Board, and as a donor. Mr. Butterklee previously taught fencing at Stony Brook University while he was a graduate student.
Mr. Butterklee received his J.D. Degree Cum Laude from New York Law School in 1992, which he attended on full scholarship and where he was an Editor of the New York Law School Law Review.  Mr. Butterklee also received an M.B.A. in Finance from Adelphi University (1987), an M.S. in Urban and Policy Sciences from Harriman College (the precursor to the College of Business) at Stony Brook University (1982) and a B.A. in Political Science also from Stony Brook University (1980).  Mr. Butterklee is admitted to practice law in New York, Connecticut, and in several federal appellate courts, including the United States Supreme Court.
Mr. Butterklee has co-authored several articles on Market Power and Bankruptcy.  His articles have often been cited in decisions of the FERC and in law journals.  He has also published several articles on animal law and home construction. He has been a frequent speaker at bar association and energy industry conferences focusing on electric energy markets and bankruptcy law.  Mr. Butterklee serves as a judge in the ABA's and New York Law School's annual moot court competitions. 
---
David L. Calone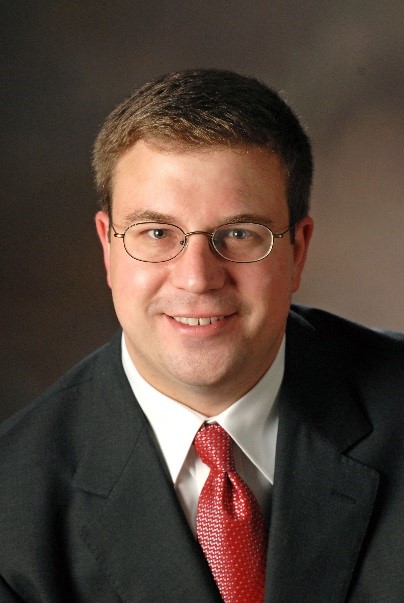 David Calone is the CEO of Jove Equity Partners, LLC, a venture capital firm that helps start and build technology companies located throughout the United States.  He has served on the boards of ten privately-held companies in connection with his entrepreneurial and investing activities.  He is the co-founder and Board Chair of a technology-enabled health care company that has been recognized four times by Inc. Magazine as one of the fastest growing private companies in the country.  He is a co-inventor on 19 U.S. patents relating to internet data aggregation and to health care data and consumer choice.
Mr. Calone is the founder of the Long Island Emerging Technologies Fund which helped launch and provide seed funding for ten early stage companies based on technology developed at the research institutions on Long Island.  He serves as founding National Board Chair for Patriot Boot Camp, a 501(c)(3) that helps veterans and active duty service members from around the country start businesses. He also helped organize the bipartisan Congressional Caucus on Innovation and Entrepreneurship in the U.S. House of Representatives, advocating for federal policies that promote job creation through the development of start-ups and other small businesses.  In that role, he was instrumental in the creation of "Start Up Day Across America," an annual event to connect state and federal officials with early stage companies in their region.
From 2008 to 2015, Mr. Calone served as Chair of the Suffolk County Planning Commission. In that capacity, he led the Commission to focus on land use policies with regional impact including economic development, infrastructure financing, regulatory streamlining, energy efficiency and distributed generation, water protection, smart growth, housing diversity and public safety. He quarterbacked the creation of Suffolk County's first Comprehensive Plan in nearly 40 years and he spearheaded the LI Unified Solar Permitting Initiative which has since been adopted as a model for permit streamlining across New York State and for which Suffolk County was awarded a National Association of Counties' 2012 National Achievement Award. He developed an agriculture equipment financing program for new farmers that has been endorsed and funded by NY State and he created one of the country's first geothermal energy permitting codes.   
Mr. Calone has held a number of other public and philanthropic roles on Long Island including as Chair of Suffolk County's Superstorm Sandy Review Task Force, and serving on the Long Island Manufacturing Task Force, on the Executive Board of the United Way of Long Island, on the board of the Community Development Corporation of LI, and on the board of Accelerate LI.
Previously, after graduating with honors from Harvard Law School, Mr. Calone was a federal prosecutor focusing on cases involving international corporate fraud and terrorism and a New York state prosecutor focusing on cases involving public integrity and health care fraud. In 2015, he was named a Truman National Security Fellow. He has an economics degree from Princeton University where he was named a USA Today College Academic All-American and was elected twice as student body president. He lives in Setauket with his wife Kate, a Presbyterian minister, and their three children.
---
Dipita Chakraborty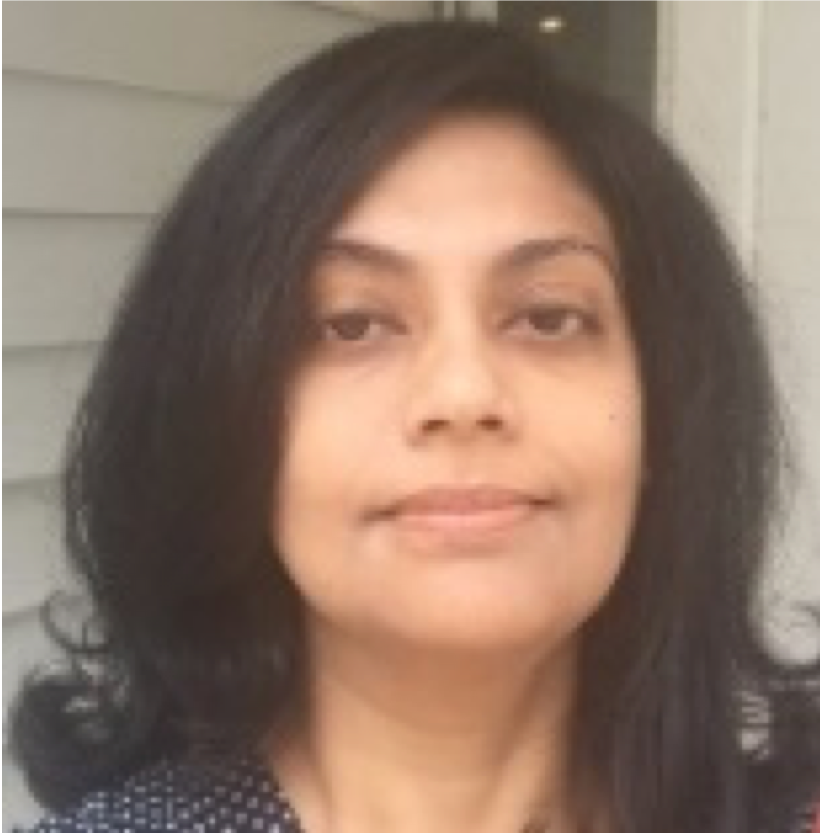 Dipita Chakraborty leads AI & Analytical Transformation Engagements with clients, driving solution design, consulting and activation. She drives continued development and deployment of Marketing Effectiveness & Strategic Revenue Management Solutions at Fractal. Ms. Chakraborty has over 20 years of global experience in Marketing Effectiveness & Other Advanced Analytics as well as extensive CPG experience including BMS, P&G, PepsiCo, Kraft Heinz, Mondelez, Unilever, J&J, Hershey, The Coca-Cola Company, ConAgra, Reckitt Benckiser and Kellogg's. Dipita is passionate about driving action & activation from insights. Ms. Chakraborty is a member of the College of Business Dean's Advisory Board and has been involved with the student chapter of the Stony Brook University American Marketing Association, most recently as a panelist at their Fall 2018 Marketing Panel and Networking Event.  She was also the COB Convocation Guest Speaker this past May.
Ms. Chakraborty received an MS in Management and Policy from Stony Brook University in 1996 and a Bachelor's in Technology from the Indian Institute of Technology in 1992.  
---
Leonard B. Comberiate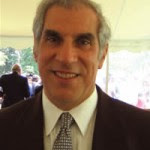 Len Comberiate is currently a Global Benefits Consultant Benefits and an assistant associate professor at NYU in The School of Professional Studies. From 2016-2021 he was a member of the Board of Directors of The Children's Village, where he also served as the Chair of the Human Resources Committee.  The Children's Village is an organization founded in 1851 that is dedicated to helping children and families who are struggling, to become productive, independent citizens who will enrich their communities and their future families.  Len received his Bachelor's Degree in Mathematics, summa cum laude, from Pratt University and holds three Master's Degrees, two in mathematics and one in business administration from Stony Brook University and Temple University. 
He is also a Certified Financial Planner and Fellow of the ISCEBS and was inducted into the ISCEBS Benefits Hall of Fame in 2021 based on contributions to the benefits profession and his inspiration that others would seek the CEBS designation.
---
Lawrence A. Danielson
Larry Danielson is a senior partner and practice leader at Deloitte. He is a recognized strategic leader, that builds and scales significantly sized businesses. He is a technology transformation expert with a proven track record helping organizations set strategy to grow, scale and address risk. Larry brings 40+ years of experience developing and effectively executing business, technology, talent, diversity, equity, and inclusion (DE&I) strategies for some of the largest organizations in the world, with deep experience in the financial services and technology industries. He is a skilled advisor to the C-suite and corporate boards on a broad set of issues, including digital strategy transformation, finance operations/technology, acquisitions/divestitures, regulatory compliance, talent development, and risk oversight.
Larry graduated from Stony Brook University with a BE in Electrical and Biomedical Engineering and from Steven's Institute with a MS in Computer Science. Larry and his wife primarily reside in Boca Raton, FL with a part-time residence in Bridgehampton, NY. He is an entrepreneur, as avid investor in real estate development and technology start-ups. Larry is also working on his golf game.
---
Guy-Max Delphin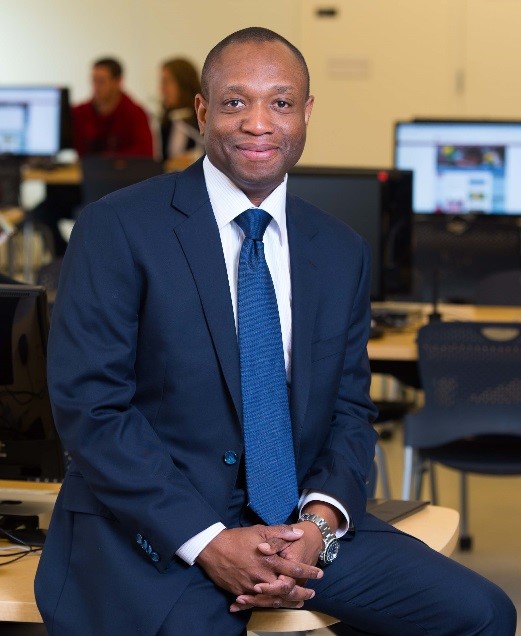 Guy-Max Delphin is founder and CEO of Delphin Investments (DI), a multi-strategy asset management firm primarily focused on alternative investment products. Mr. Delphin is responsible for the strategic vision of the company. Mr. Delphin is an experienced executive with a proven track record of organizing, recruiting, and building companies. After accumulating over thirteen years of investment experience on both the buy and sell side of Wall Street, as well as corporate treasury expertise at a major healthcare institution, Guy-Max Delphin founded DI in December 2008. Mr. Delphin heads investment product design and serves as the Chief Investment Officer, responsible for macro/top-down strategy and fundamental research.  Before forming DI, Mr. Delphin was an Investment Strategist leading the investment efforts for the Yale–New Haven Health System; an institution with $1 billion in assets spread across three portfolios: pension, endowment, and operating funds. He also worked at Fortis Investments as a Senior Analyst, responsible for research and investments in public stocks of the Financial Services sector within the U.S. Equity Team.  Prior to Fortis, Mr. Delphin worked at Jefferies & Company, Inc. where he was a Senior Associate of equity research in the Small-Cap Industrials group.  Preceding that, he was an Associate Analyst of equity research at Prudential Equity Group, LLC., first in the Small-Cap Quantitative Strategy Group and then in the Global Consumer Team.  Earlier in his career, Mr. Delphin was employed by Oppenheimer Funds, Inc. as a Quantitative Analyst in their Investment Product Design and Risk Management Group. 
Mr. Delphin earned an M.S. in Financial Engineering from the Polytechnic Institute of New York University, in addition to his B.S. (a double major in Applied Math & Statistics and Economics) from the State University of New York at Stony Brook.  Mr. Delphin also attended The Endowment Institute, Level I program at the Yale School of Management as well as the Investment Decisions and Behavioral Finance Executive Program at the John F. Kennedy School of Government, Harvard University. Mr. Delphin serves as a Trustee for the Stony Brook Foundation and is a member of the College of Business Advisory Board. He serves on both the Advisory Board of Black Public Media and the Board of Good Shepherd Services.  His philanthropic activities primarily focus on education and healthcare.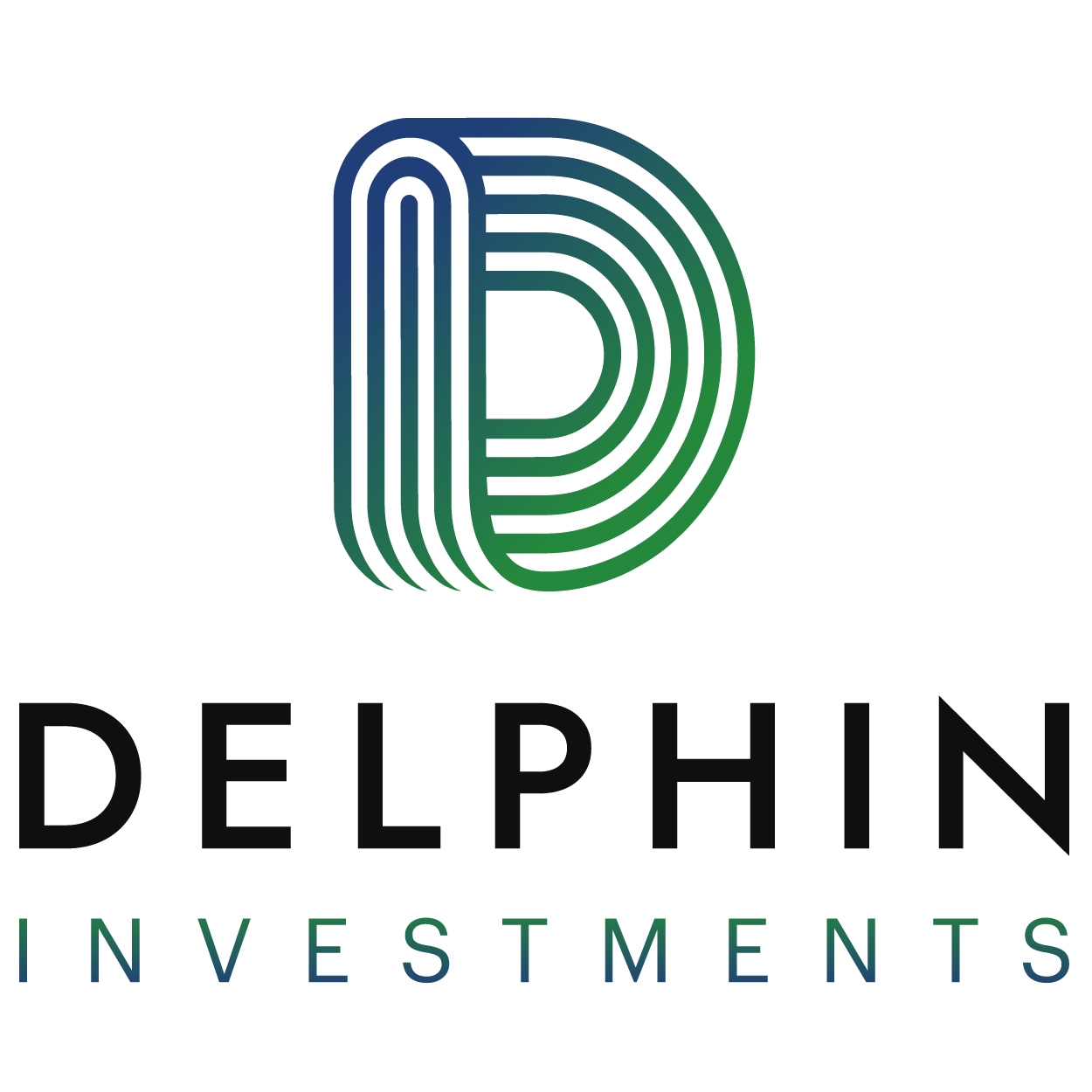 ---
Edward R. Fabian
Edward Fabian is the President of American Eagle Systems, an IT firm that provides data protection and audit compliance solutions for clients managing substantial amounts of data.  Through successful completion of numerous high-profile data analysis and migration projects, Mr. Fabian has become a respected and trusted resource engaged to provide detailed and comprehensive data center specific forecasting towards business continuity, risk mitigation and disaster readiness.  In 2011 he purchased American Eagle Systems and functioned as Chief Executive Officer until orchestrating the sale of the corporation to a thriving global enterprise in 2016.  Prior to his current role, Mr. Fabian was employed as a Project Manager for JP Morgan Chase's Global Technology Infrastructure Group and as a Software Engineer.  
Mr. Fabian is a founder and board member of the 501c3 approved organization Brave Hearts For Strong Minds that provides college education funding for children who have lost a parent.  Brave Hearts was established in 2012 and uses a "pay it forward" model that requires all children who receive assistance to maintain involvement by fundraising for future families. Each year families return with a greater desire to create positive change for others who are going through a similar loss. Through 2018, thirteen children have been awarded college funding. 
Mr. Fabian received his MBA in Management from Stony Brook University in 2008 and his B.S. in Computer Science from Loyola University Maryland in 2003.   He serves on the Stony Brook University College of Business Dean's Advisory Board and CEO Leadership Council and is the founding Chair of the Stony Brook MBA Alumni Network where he provided the 2018 College of Business Commencement Address.  Edward is a Good Shepherd Hospice volunteer at Catholic Health Services of Long Island and Mass Care Team Member with the American Red Cross.  Most recently, Edward was selected as a member of the Energeia Partnership at Molloy College and received the 2019 Long Island Business News Executive Circle Award.
---
Douglas Monticciolo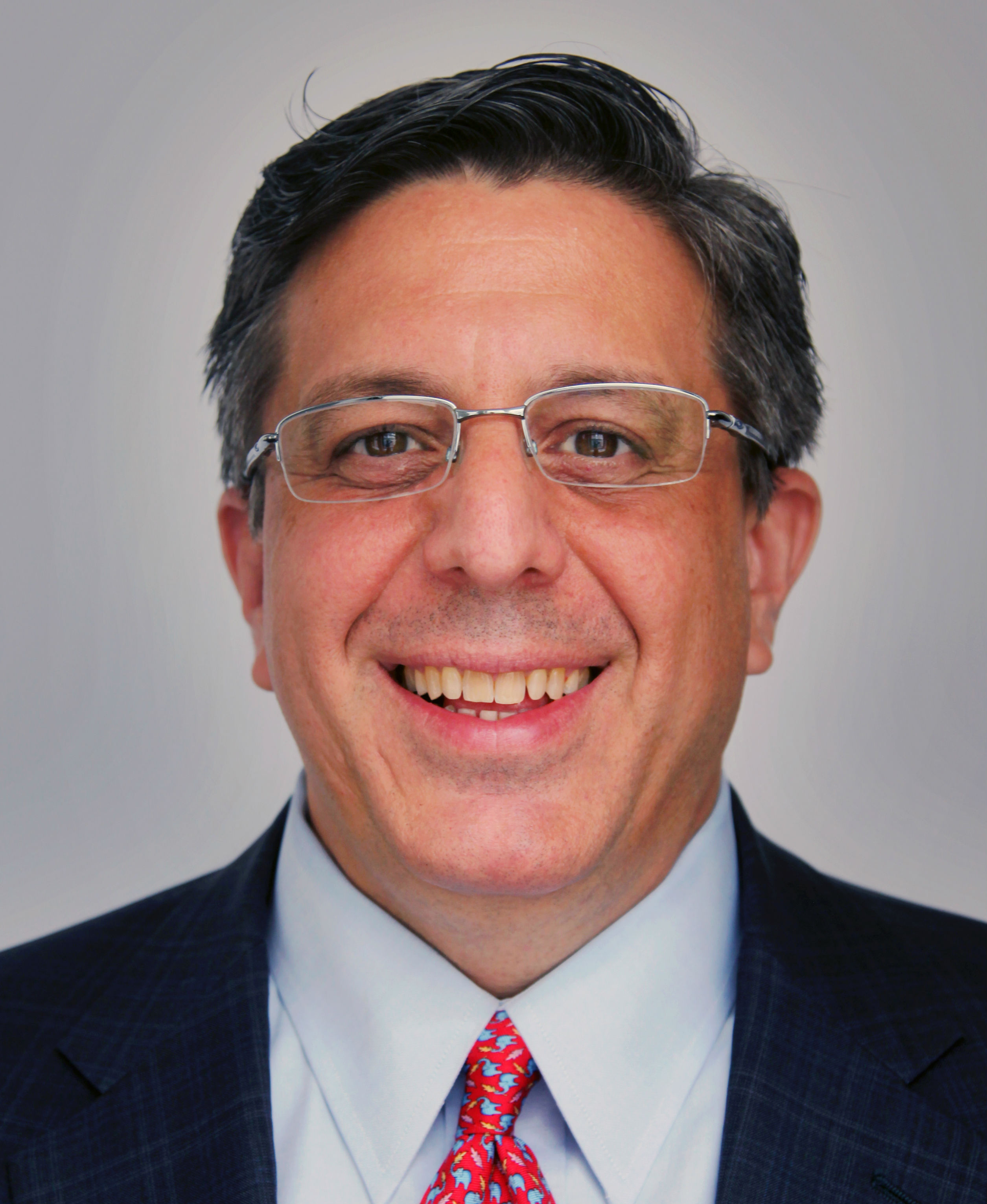 Douglas Monticciolo is the Chief Executive Officer, Chief Investment Officer and Founder of Brevet. He began his career at Goldman Sachs in 1985 as a fellowship recipient in Fisher Black's quantitative strategies group and rose to Vice President and Head of the Fixed Income's Portfolio Strategies Group, specializing in asset and balance sheet advisory services and transactions for financial institutions and funds. In 1988, Mr. Monticciolo was invited to join the Financial Institutions Industry Resource Group, a joint venture between Financial Institutions Mergers & Acquisitions Group (FIG M&A) and principal finance trading (Fixed Income) where he was responsible for restructuring, sourcing and acquiring assets from financial institutions engaged in a merger or acquisition as well as developing several successful, non-traditional investment opportunities and products. In 1995, he became a Senior Vice President in the Financial Institutions Strategy Group at Lehman Brothers, a principal investment joint venture between investment banking and fixed income. Mr. Monticciolo moved to Deutsche Bank in 1996, where he became Director and Co-Head of Asset-Backed Securities in North America and Head of Proprietary Fixed Income Merchant Banking/Principal Finance Group. In 1998, Mr. Monticciolo co-founded FCS Advisors, Inc., a debt advisory investment banking boutique and predecessor to Brevet. Mr. Monticciolo received his M. Sc. Eng. in Applied Mathematics from Columbia University, leaving its PhD program to join Goldman Sachs. He graduated from Stony Brook University with an M.S. and B.S. in Applied Mathematics and a B.S. in Computer Science.
---
Mark J. Snyder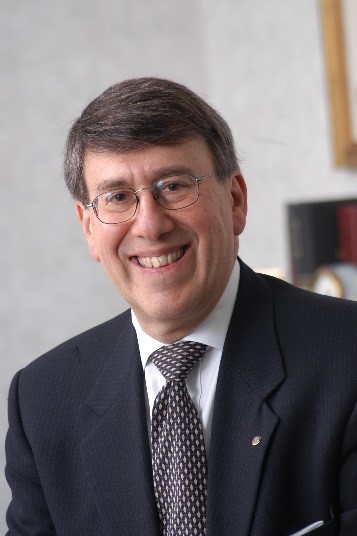 Mark Snyder is president of Mark J. Snyder Financial Services, Inc., a full service financial consulting firm, and Long Island Financial Advisors. He supervises 18 independent advisors as a Managing Executive of Royal Alliance Associates, Inc., a FINRA registered broker/dealer and a subsidiary of Advisor Group. He earned a Bachelor of Engineering Sciences degree at Stony Brook University and is a Qualified Financial Planner, Chartered Life Underwriter, Chartered Financial Consultant, Registered Financial Consultant, Certified Fund Specialist, Chartered Mutual Fund Counselor, Certified Retirement Counselor, Registered Fiduciary and Retirement Management Analyst as indicated by the designations following his name. Such designations are earned through extensive study and tests administered by prestigious institutions.
Mr. Snyder began his financial services career in 1971 and currently manages over 350 million dollars of clients' funds. Accountants and attorneys frequently call upon him to assist in matters relating to retirement planning and handling of windfall monies. Pension and 401(k) rollovers, court settlements and inheritances are just a few unforeseen situations involving large sums of money. In cases such as these, where professional guidance is needed, Mr. Snyder advises the client as to the best way to protect these funds while providing for their future income needs.
In addition to having his articles published in a number of major financial journals and often quoted in national publications, Mr. Snyder is the author of the book "On Educated Investing". Mr. Snyder's biography appears in Marquis Who's Who in America. Worth Magazine has chosen him as one of America's top financial advisors for four consecutive years. He was the winner of the "2002 Outstanding Broker Award" from Registered Representative Magazine, was named one of Bloomberg Wealth Manager Magazine's "Top Dogs" for the last twelve years, and was inducted into the "2001 Advisor Hall of Fame" by Research Magazine. Additionally, Mr. Snyder was named a FINRA Arbitrator.
Mr. Snyder has served as president of several professional organizations and remains actively involved in the community. He is a board member of the Suffolk County Council Boy Scouts of America, serving as chairman of their Trust Fund, and was awarded the Boy Scout's "Silver Beaver Award". He is an active member of Rotary International in Patchogue, and was conferred with the distinction of being named a "Paul Harris Fellow". Mark is also an active member of Temple Isaiah, past president of the Gloria & Mark Snyder Hillel Center at Stony Brook University, past president of Stony Brook University Alumni Association and treasurer of the John T. Mather Hospital Foundation Board in Port Jefferson, in addition to freely contributing time and service to numerous other local charitable organizations.
---
John C. Tsunis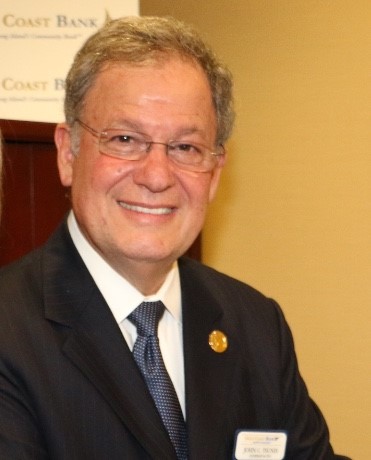 John C. Tsunis, Esq., Chairman and CEO of Gold Coast Bank, Chairman and CEO of Long Island Hotels, LLC. Mr. Tsunis, a founder of Gold Coast Bank, received his law degree from Syracuse University College of Law in 1975 and graduated from New York University with honors in Banking and Finance. He has been an attorney since 1977, specializing in banking law, real estate, land use and commercial transactions. Mr. Tsunis was formerly Vice Chairman and General Counsel to Long Island Commercial Bank and a member of its board of directors and executive and loan committees. Mr. Tsunis founded the law firm of Tsunis Gasparis Lustig Ring & Kenney, LLP, served as Managing Partner through October of 2014 and remains Special Counsel. Additionally, he is the Chairman and Chief Executive Officer of Long Island Hotels LLC. Among many philanthropic endeavors, Mr. Tsunis currently serves as Chairman of the Stony Brook Long Island Children's Hospital Task Force, a Member of the Board of Governors of Touro Law School, Chairman of the Board of Directors of New York State Hospitality and Tourism Association and President of the Tsunis Foundation Inc. Mr. Tsunis has served as Chairman of the Board of Trustees of the Long Island Museum in Stony Brook and as past President of the Three Village Chamber of Commerce. Honorably named the Village Times Herald "Man of the Year" in 2011, he resides in Long Island, New York with his wife and family.