Skip Navigation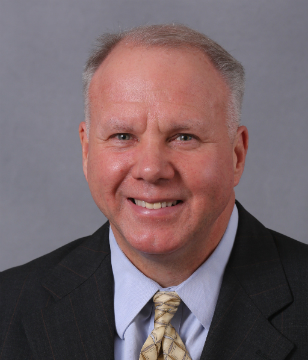 Lengthy retail background (personal small businesses as well as managing in department stores). Hometown Bakeries, Long Island, NY, VP-Operations and Marketing for five-store and manufacturing/wholesale operation—selling to delis and restaurants mostly on the South and North Forks. 1984 to 1998. Swezey's Department Stores, Patchogue, NY, Store Manager for this three-store, family-owned business. From 1980 to 1999, worked for this enterprise as my main source of income while building the Bakery business. Swezey's finally closed in 2004. Dun and Bradstreet, NY, part-time Seminar Leader, wrote and presented across the Country during the years 1994 to 1997. (Worked also for Skill-Path Seminars).
Research: Have worked mostly on organizational, HR, and management of people projects. Tim McHeffey teaches Marketing and Management courses at various colleges in the Long Island/NYC area. In addition to being an Adjunct Professor (full-time for the past dozen years), his thirty-year career has been spent mostly in department store retailing management, and his own small businesses as well (gifts, bakeries). McHeffey also worked with Dun and Bradstreet in New York City, and presented seminars for D&B across the country. McHeffey's publications include: Make Friends… Make Customers… Profitable Strategies for Successful Selling on the Retail Sales Floor IBE, NY 1985. Book, Classroom Teacher's Guide, Video-Tape Course; marketed to retail department store training programs across the Country. This was the origin of a program which was named "One of Twenty-Five Best Practices in the United States" by the National Retail Federation Foundation. Juggling the Journey… thirty-five keys to effective living (at work and home) IBE, NY 1996. It was on this book that he based his Dun and Bradstreet seminar, Self-Management, rolled out in cities throughout California in 1999. Long Island Distinguished Author (one of 15 specially recognized by Hillary Clinton), 2007. Maintaining the Store… Keeping Up Appearances Crisp Learning, CA 2003 -used in corporate training programs at Williams-Sonoma, Pottery Barn and Hold Everything (as well as numerous college programs; both Book and Teacher's Guide). Distributed through various sources, including the National Retail Federation; Thomson Learning. Mad to Glad...Dealing With Difficult Customers Mark-Ed, OH 2005 -used in high school and college classrooms across America to help students communicate more effectively when dealing with the public (both LAP and Teacher's Guide). Distributed through MBA Research and Curriculum Center. Solving Sticky People Problems with Employees Morgan-James Publishing, New York, NY 2012 Available wherever books are sold (online and stores). McHeffey is an SME (subject matter expert) for the National Retail Federation Foundation, and has worked on numerous managing and customer service projects for creating and validating educational testing/evaluation materials. Much of this has been through Castle Worldwide, who provides examination delivery, design, and development services to certification and licensure organizations, government agencies, corporations, educational institutions, and trade and professional associations. Professor McHeffey has also consulted and contributed on numerous projects for large textbook publishers in the Marketing and Management Business disciplines.
Teaching: Full-time Community College Professor for 16 years. Do most marketing and management courses (Graduate Marketing on the MBA level). St. Joseph's College, Patchogue, NY, Senior Lecturer, 1988 to present. Teach Marketing courses, specifically Public Relations and Research. SUNY, Stony Brook, Instructor, 2008 to present. Teach Business Ethics and Social Entrepreneurship (mostly Summers). LIU, Riverhead, Instructor, 2013 to present, Teach Oral Communications and Business Communications.