Skip Navigation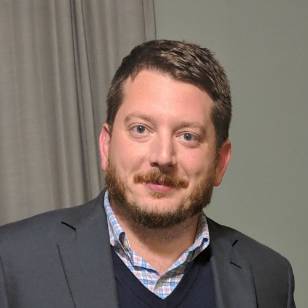 EDWARD R. FABIAN
www.linkedin.com/in/edwardrfabian

President, American Eagle Systems, Inc. (www.aeseast.com)
Adjunct Professor, Entrepreneurship and Technological Innovation, Stony Brook University College of Business
Partner & Board Member, Energeia Academy for Regional Stewardship, Molloy College (www.molloy.edu)
Facilitator, Innovation Center, Stony Brook University

BRIEF NARRATIVE

As a passionate advocate for continuous prosperity for Long Island, Mr. Edward R. Fabian serves as a change agent committed to imagining new possibilities for the region. As the President of American Eagle Systems, an Information Technology firm that provides data protection and audit compliance solutions for clients managing substantial amounts of data, Mr. Fabian has become a respected and trusted resource engaged to provide detailed and comprehensive data center specific forecasting towards business continuity, risk mitigation and disaster readiness. His decades of experience in managing a successful local enterprise has bestowed first-hand knowledge of the opportunities, complexities and difficulties in fostering continued economic development in the region.

Mr. Fabian is a Partner and Board Member with the Energeia Academy for Regional Stewardship at Molloy College. The Partnership focuses on achieving excellence in empowering the Long Island region with leaders able and willing to serve as trustees, who act with integrity on behalf of the common good, to strengthen and transform our region for the future. Mr. Fabian is dedicated to identifying and addressing the complex and multi-dimensional issues challenging the Long Island region and strives to recruit proven and ethical leaders in the private, public and not-for-profit sectors to assist in improving quality of life for all residents.

On behalf of Stony Brook University, Mr. Fabian serves as a Board Member on the Alumni Association, College of Business Dean's Advisory Board and CEO Leadership Committee, which all function to promote business and prosperity to the Stony Brook and surrounding regions. Mr. Fabian is also an Adjunct Professor in Entrepreneurship and Technological Innovation and facilitator for both the Innovation Center and Broadridge Financial Executive in Residence Program promoting regional business development, economic growth and job creation. Through these partnerships, Mr. Fabian is a key figure in the ongoing creation of University and Industry innovation clusters, advancing strategic partnerships and innovative success.

With a strong passion for philanthropy, Mr. Fabian is a Founding Board Member of the 501c3 organization Brave Hearts For Strong Minds, which provides college education funding for children who have lost a parent as well as a Mass Care Volunteer and Board Member of the Long Island Chapter of the American Red Cross. Mr. Fabian also serves as a Good Shepherd Hospice volunteer at Catholic Health Services of Long Island. For both his altruistic and regional welfare pursuits, Mr. Fabian has been named an Honoree of the 40 Under Forty class of 2020 and was awarded the Impact, Innovation, and Engagement Alumni Award at Stony Brook University. He was also honored with the Long Island Business News Executive Circle Award in 2019.