Skip Navigation
AAAS Statement on Anti-Asian Violence and Racism (Update: 3/22/21)
The Faculty of the Department of Asian & Asian American Studies shares the grief of the loss of the eight lives in the deadly attacks in Atlanta on Tuesday. Of the victims who lost their lives in this tragedy, six of them were of Asian descent. We are deeply saddened and troubled by the recent surge in violence against members of Asian American communities nationwide. Furthermore, we grieve with all Asian and Asian Americans who have experienced racial and gendered violence since this pandemic. These acts of terror and discrimination remind us of the struggles for racial equality and justice fought for by Asian Americans, as well as the violence of systemic racism that Asian Americans have endured throughout U.S. history. As researchers and educators of Asian and Asian American languages and cultures, we denounce these acts of hate in the strongest terms possible.  The AAAS Department stands in solidarity with other departments and communities against all forms of discrimination, racism, white supremacy, xenophobia, and violence. We also recognize our responsibilities to bridge gaps between cultures and communities, to respect and support multilingualism, and to cultivate an institutional as well as intellectual appreciation for the contributions of Asian immigrant communities throughout history. To our students and colleagues, whether or not you are of Asian descent, we are here to support you personally and professionally in this difficult time.  
In The Spotlight
SBU Included in Grant to Establish Southeast Asian Studies Network
E.K. Tan, former AAAS Department Chair, Selected for National Humanities Center Fellowship. 
Empowering Female Climate Change Activists in the Global South: The Path Toward Environmental Social Justice by Peggy Ann Spitzer
Watch Prof. Ruf talks about "Sweet & Sour Work: The Pains and Gains of Studying China"
MBA Fast Track Program for AAAS Majors
Fast Facts about our Department
Research  Project on Intercultural Engagement Funded  by a Federal Grant ($179k, 2020-2023) 
Apply for MA in Contemporary Asian and Asian American Studies (CAAAS)
Apply for MA in History of Philosophies East and West (HPEW)
Prof. Andrew Nicholson participated in a webinar on the history of yoga, "Yoga Past and Present", sponsored by SOAS University of London. on February 8, 2023.
Prof. Nicholson speaks about the History of Yoga on NPR.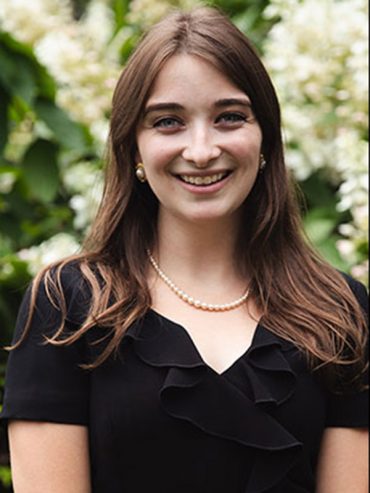 Emily Carll (Class of 2020)  Selected for Pickering Foreign Affairs Fellowship
Nick Staffa (Class of 2009) featured in America the Bilingual!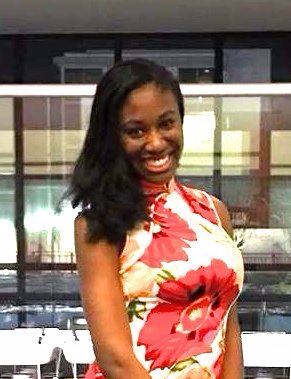 Ashley Brown (Class of 2013) pursued her Ph.D. in China! Learn Mandarin with Ashley Brown through "Mandarin on that Beat"
About Our Department
News & Announcements
Please follow our instagram account for more news and updates!
STUDY ABROAD in Korea:  Summer 2024!  Info session on Wednesday, November 29, 2023 | 1:00-2:00 pm in Melville Library N5520.
9.26.23:  We welcome our new Business Administrator, Theresa Spadola, to the department of Asian and Asian American Studies!
Our IDEA Fellow, Sandra So Hee Chi Kim, is the recipient of the David L. Ferguson Award for Excellence in Inclusive Teaching.
19th Japan Center Essay Competition sponsored by Canon USA has been announced!
Agnes He was elected to the American Association of Applied Linguistics (AAAL) Executive Board.  
Testimonials from our graduates!
The recipients of the 2023 Korean Studies Undergraduate Scholarships are Jenna Zaza (Korean Studies Minor, Journalism Major) and Qian Yu (Korean Studies Minor, Health Science/AAAS Major). They have demonstrated academic excellence and leadership during their time as members of the Korean Studies program at Stony Brook and will receive a $1,000 scholarship.
CKS: Congratulations to our 7th Korean Speech Contest winners, Derek Ng, Anna Liang, 
Shiori Saito, Crystal Huang and Chandrika Joshi!
Shuning Lin (class of 2022, a double major in AAS-TE & Psychology) was accepted to the MA program in Teaching Asian Languages at the University of California, Los Angeles (UCLA))! 
Siyu Wei (Class of 2021, AAS major and double minor in JNH/KOR) was accepted to the MA program in Education at University College London (UCL)!
We created Anti Racist Resources (with AAPI Focus)!
AAAS has launched its Twitter and Instagram  pages!  Please follow us and share the news!  
Read More News
For Students
Congratulations Class of 2023!

Pathway to Major/Minor in Asian and Asian American Studies, China Studies, Japanese Studies, Korean Studies, Religious Studies, and South Asian Studies

2023 FALL Academic Calendars
Undergraduate | Graduate
Frequently Asked Questions (UG students) 
NYS Teacher Certification: Chinese, Japanese and Korean
Hear from our  AAS Students (video)
Study Abroad in Asia (over 40 programs)  
Challenge Exams and Placement Exams  for Asian languages 
Multilingual Flashcards10  developed by our faculty members with the US federal grant for promoting language learning
University Resources for Students
AAAS instagram
Directions to Asian and Asian American Studies at Stony Brook University

AAAS main office is located in Humanities 1046