Skip Navigation
Welcome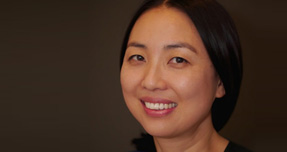 WELCOME TO THE CHARLES B. WANG CENTER
We are dedicated to being the foremost among world-class centers of Asian and Asian American arts and culture.
more »
News & Events
Sign up for the E-blast »
Download the Spring 2018 Brochure
Gallery & Building Hours (Admission is FREE):
The building will be closed from May 26 - 28 for Memorial Weekend. We will reopen on May 29.
Summer Hours (May 18-August 19): M-F: 8 AM - 6 PM. Sat & Sun: closed. Jasmine is closed for the summer and will reopen on August 19.
Join the Mailing List

Get e-blast & e-newsletter
updates by email

Charles B. Wang Center

Stony Brook University
100 Nicolls Road
Stony Brook, NY 11794-4040

Contact Info

Phone: (631) 632-4400
Fax: (631) 632-9503
WangCenter@stonybrook.edu