Skip Navigation
Past Exhibitions
Power, Protection, and Magic: The Art of Shamanism
On View from March 12 to May 31, 2021
Charles B. Wang Center Skylight Gallery
Shamanism is an ancient and ubiquitous phenomenon in both the East and the West, and it has often co-existed with other forms of magic, superstition, and religion. Curated by Jinyoung A. Jin, this exhibition presents a selection of rare iconographic paintings to explore shamanism as a religion, a culture, and a belief system in Korea. The vibrantly colored, elaborately depicted deities are made for use by shamans, who serve as intermediaries between the physical and spiritual worlds, and between the community and various deities, in order to make the universe right.
All of the works on view are on loan from the Korea Society in New York.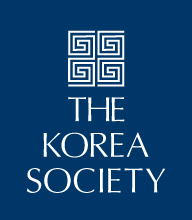 Forgotten Faces: Visual Representation of Trauma and Mass Killings in Asia
Through December 12, 2020
(Previously Scheduled Dates: March 12 through June 14, 2020)
Charles B. Wang Center Skylight Gallery, Zodiac Gallery
Curated by Jinyoung Jin, Forgotten Faces traces the cultural phenomenon of mass killings and political trauma in Asia. Although the Holocaust sparked horror and outrage, mass killings did not stop—in fact, they became a defining characteristic of modern society across the globe, including our current moment. Asia, in particular, was the site of many such atrocities, with untold numbers of civilians dying as victims of colonialism, Cold War politics, unstable nation-state systems, capitalism, globalization, social and economic inequality, and growing ecological challenges.
This exhibition reveals the links between these crimes against humanity and works of art, featuring artists Kim Hak (Cambodia), Kumi Yamashita (Japan), Federico Borella (Italy), Lim Ok-Sang (Korea), Noh Suntag (Korea), Choi Byungsoo (Korea), Jung Min-Gi (Korea), Lee Yunyop (Korea), Tenzing Rigdol (Tibet), Tung Min-Chin (Taiwan) and Joe Sacco (US). In the midst of tensions between journalism and aesthetics, we can find documentation of unspeakable acts and a crisis of representation. Forgotten Faces raises public awareness of a largely ignored history of brutality and undertakes to answer how art can express dark histories and a desire for social justice.
Visual Journals From Asia: The Early 20th Century Prints
August 25, 2020 — September 20, 2020
Intercontinental travel, communication, and cultural exchange have become routine in the age of globalization. Yet only a century ago, Westerners with in-depth experience of Asia and Asian cultures were few and far between. The artists featured in this exhibition –– Paul Jacoulet (France, 1896-1960), Elizabeth Keith (UK, 1887-1956) and Lilian May Miller (USA, 1895-1943) –– spent significant portions of their lives and careers in Asia. The work of these artists reflects to some extent the predominant Orientalist Western ideologies of the time –– an understanding, in the words of Edward Said, of Asia "as almost a European invention… a place of romance, exotic beings, haunting memories and landscapes, remarkable experiences." Their works, however, are not mere exoticist "postcards from the Orient." Instead, they are complex and critical works by artists with nuanced bicultural identities: artists who synthesized techniques of East Asian painting, printmaking, and etching; whose styles and sensibilities were shaped by cultural exchange; and who trained and collaborated with East Asian artists and craftspeople in the creation of their works.
The more than 60 extraordinary prints and etchings in this virtual exhibition constitute rare "visual journals" of landscape, lifestyle, and culture of Japan, China, Singapore, Korea, the Philippines, and the Pacific Islands in the early twentieth century.
All the artworks in this exhibition are on loan from the Collection of Dr. Young-dahl Song.