Skip Navigation
About the Center
TheJCSB was established in 2003 with the mission of creating a bridge between the university and the local community and promoting education and research in the study of Japan, Japanese culture and society, and the lives of both Japanese and Japanese- Americans. More information...
News
15th JCSB Essay Competition (2019-2020)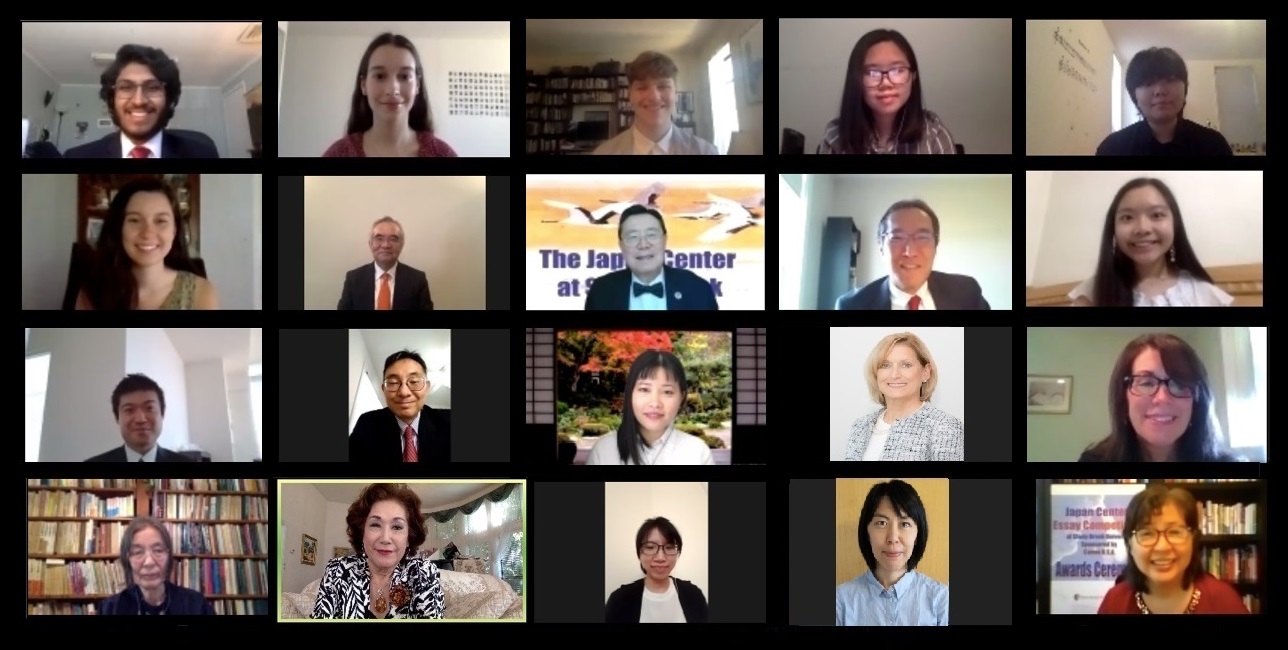 The Award Ceremony for the 15th JCSB Essay Competition was virtually held on June 13th, 2020. Special appreciation to Ambassador Kanji Yamanouchi and Canon USA President Kevin Ogawa who participated in this event.