Skip Navigation
Countdown to Commencement
 December 20, 2019
Commencement Message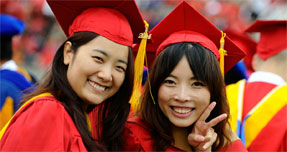 Congratulations, graduates. Stony Brook University takes enormous pride in your success. You have earned a degree from one of the finest universities in the world — a University that boasts the best and brightest students...
Continue Reading
For Faculty & Staff
Join us in celebrating this academic milestone for our Graduates! Learn how to be a part of the Ceremony or show support by volunteering.
Read More
For Families & Guests
Congratulations to the families of our graduation candidates! View important ceremony details and services available to families and guests.
Read More