Skip Navigation
AAAS Statement on Anti-Asian Violence and Racism (Update: 3/22/21)
The Faculty of the Department of Asian & Asian American Studies shares the grief of the loss of the eight lives in the deadly attacks in Atlanta on Tuesday. Of the victims who lost their lives in this tragedy, six of them were of Asian descent. We are deeply saddened and troubled by the recent surge in violence against members of Asian American communities nationwide. Furthermore, we grieve with all Asian and Asian Americans who have experienced racial and gendered violence since this pandemic. These acts of terror and discrimination remind us of the struggles for racial equality and justice fought for by Asian Americans, as well as the violence of systemic racism that Asian Americans have endured throughout U.S. history. As researchers and educators of Asian and Asian American languages and cultures, we denounce these acts of hate in the strongest terms possible.  The AAAS Department stands in solidarity with other departments and communities against all forms of discrimination, racism, white supremacy, xenophobia, and violence. We also recognize our responsibilities to bridge gaps between cultures and communities, to respect and support multilingualism, and to cultivate an institutional as well as intellectual appreciation for the contributions of Asian immigrant communities throughout history. To our students and colleagues, whether or not you are of Asian descent, we are here to support you personally and professionally in this difficult time.  
In The Spotlight
MBA Fast Track Program for AAAS Majors
Fast Facts about our Department
Research  Project on Intercultural Engagement Funded  by a Federal Grant ($179k, 2020-2023) 
Apply   for   MA in Contemporary Asian and Asian American Studies (CAAAS)
Apply for   MA in History of Philosophies East and West (HPEW)
Learn Mandarin with our alumni Ashley Brown through "Mandarin on that Beat"
2021 Center for India Studies UG Scholarship Recipients:
Praveen Parthasarathy (Dr. N.S. Ramamurthy Memorial Scholarship)
Sayeed Khan (Vineet Johnsingh Memorial Scholarshi)
Braeden Bierwiler (Prem and Latha Chandran Scholarship in Hinduism and Vedic Studies)
2021 Korean Studies UG Scholarship Recipients:
Congratulations to our 2021  Graduate Scholarship  awardees, Ms. Ji Yea Kim (Ph. D. student in Linguistics) and Ms. Amy Kahng (Ph.D. student in Arts)!
Congratulations to our 6th Korean Speech Contest winners, Sally Liu, Damon Damaskos, Brandon Wan, Wenwen Zheng, Kaylee Hotaling!
2019-2020 Shiming Hu/Eli Seifman Memorial scholarship Recipients: 
Suzanna Liang (Freshman scholarship)
Joshua Galardi (China Studies Scholarship)
Qiulei Zhang & Anita Ho (Leadership Award) 
Prof. Nicholson speaks about the History of Yoga on NPR.
Nick Staffa (class of 2009) featured in  America the Bilingual!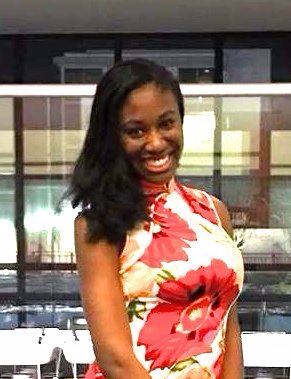 Ashley Brown (class of 2013) is currently pursuing her Ph.D. in China!  
About Our Department