Skip Navigation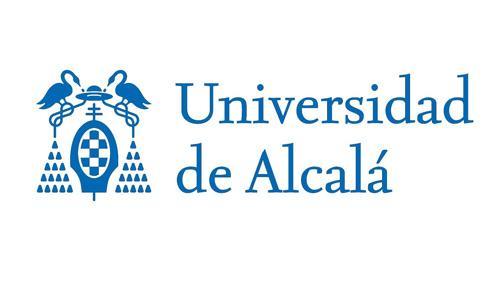 Universidad de Alcala
Details and Cost

About the Program

The Universidad de Alcala is renown in the Spanish-speaking world. Students have the opportunity to study in Institute de Franklin within the Universidad de Alcala to learn Spanish language, culture, history and other classes in English. Students live with host families to truly experience the culture of Spain. Academic courses are taught by the excellent University faculty.

 

| | |
| --- | --- |
| Location | Alcala de Henares, Spain |
| Program Type | Partner University Program |
| Program Term | Fall, Spring, Academic Year |
| Language of Instruction | Spanish, English |
| Budget | View Budget |
| Living Arrangements | Host family accommodation |
| Additional Information | A Partner University program is a study abroad experience where students are nominated/accepted by Stony Brook University, and enroll at a partner institution. In most cases SBU faculty or staff are NOT traveling with participants. |

Program Housing Statement: Stony Brook University is required to comply with the housing policies of the host country, partner institution and/or hotel/hostel. These policies may include requirements such as sex-based housing placement.

 Requirements

GPA

2.75

Other Requirements

Students must be matriculated in an undergraduate degree program.

See Language Proficiency

Application Deadline

Fall/Academic Year Admission: March 1 

Spring Admission: Extended to November 6

 

Applicants are accepted on a rolling basis, and are encouraged to apply as early as possible.

Candidates may be interviewed to determine their qualifications for participating and representing Stony Brook University abroad.

Student Feedback:

I went from 30% Spanish on day one to about 90% on day three.  Gracias a la Universidad Stony Brook por la opportunidad! -  Allison, Spring 2016 Semester at University of Alcala

Academic Information

Additional Information

Grades earned in a Partner University program  WILL NOT calculate towards the cumulative GPA for SBU students.

Non-SBU students must contact their home university regarding their grade and credit transfer policy.

Student visa notification:

Students must make an appointment with the Spanish consulate as soon as they receive the email from their study abroad advisor specific program information  from their study abroad advisor.
If available, appointments should be made mid November for students participating in Spring . Student visa processing times vary and can take longer then 4 weeks.
Below is a link to the Spanish consulate in New York. Note: students must make appointments at the appropriate Spanish consulate based on their home residency.
http://www.exteriores.gob.es/Consulados/NUEVAYORK/en/ServiciosConsulares/Pages/CSNewyork/Visas-New-York.aspx

Resources and Contact

 

Contact Information

Pascale Jones
International Programs Coordinator
International Academic Programs
Stony Brook University
E1340 Melville Library
Stony Brook, NY 11794-3397
Tel: (631) 632-7030
Fax: (631) 632-1396
pascale.jones@stonybrook.edu

Map It!