Office of the President
Maurie McInnis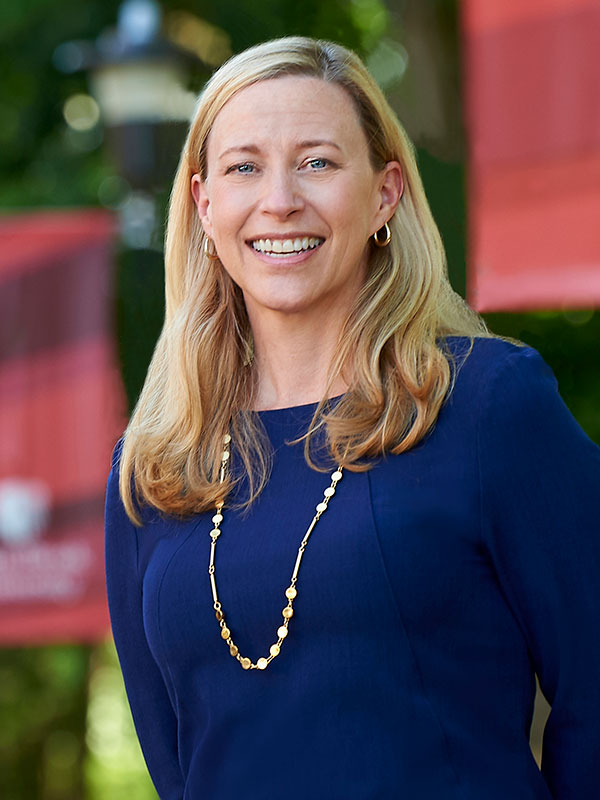 Dr. Maurie McInnis is the sixth President of Stony Brook University, one of America's leading public universities and an internationally recognized research institution. As chief executive for Stony Brook, Dr. McInnis also oversees Stony Brook Medicine, Long Island's premier academic medical center, encompassing five health sciences schools, four hospitals, and  200 community-based healthcare settings. She plays a key role in economic development on Long Island and in Stony Brook's role as a co-manager of Brookhaven National Laboratory.
McInnis most recently served as the executive vice president and provost for the University of Texas at Austin, a top public research university serving more than 50,000 students. A renowned cultural historian and author, McInnis' academic scholarship has focused on race, slavery, and power in the American South.
---
Office of the Provost
The Office of the Provost carries responsibility for the academic mission of the west campus, providing direct supervision for all academic units, support services and operations, and coordinating all academic programs. The Deans and Directors of the Colleges, Schools, Libraries, Centers and Institutes, other than those in the Health Science Center, report to the Provost. The Provost acts on behalf of the President in the absence of the President. The Provost works closely with the Dean of the Medical School/Vice President of the Health Sciences Center and the Vice President for Research in academic and research issues that concern the University as a whole.
Visit the Office of the Provost
---
Stony Brook Council
The Stony Brook Council serves as an oversight and advisory body to the campus and to Stony Brook's president and senior officers. In accordance with New York State Education Law, The Council comprises ten members; nine who are appointed to seven-year terms by the governor of the State of New York, and one student member elected in alternating years from among the campus' undergraduate and graduate students.