Skip Navigation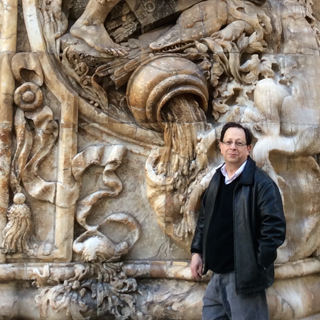 LARRY FROHMAN

Associate Professor (Ph.D., University of California, Berkeley, 1992)

Curriculum vitae

Office: SBS S-651

Email: lawrence.frohman@stonybrook.edu

Interests: Modern Europe, surveillance studies and the information society, welfare and social policy, intellectual history

Surveillance and privacy are two of the primary concepts through which we seek to make sense of modernity and of a world in which virtually all forms of social interaction are now digitally mediated. They have already become—and are certain to remain—two of the most contentious policy issues of our age. I am currently working on a book entitled Surveillance, Privacy and the Politics of Personal Information in West Germany, which explores the role of personal information in the governance of modern societies, the forms of social power generated by the computerized processing of this information, and the changing meaning of privacy. I am seeking to understand the ways in which the use of personal information to manage risk and govern an unknowable future is transforming states governed by the rule of law into precautionary surveillance states. My first book, Poor Relief and Welfare in Germany from the Reformation to World War I (Cambridge, 2008) showed how the preventive social welfare programs that emerged at the turn of the century—and the Progressive conception of social citizenship they embodied—served as a bridge between deterrent poor relief and the postwar welfare state. I began my academic career as an intellectual historian of modern Europe with a dissertation on the German philosopher Wilhelm Dilthey.


---
SAMPLE SYLLABUS

•  HIS 502: Modern Europe


---
SELECT WORKS

• "'Only Sheep Let Themselves Be Counted': Privacy, Political Culture, and the 1983–87 West German Census Boycotts"
•  "Population Registration, Social Planning, and the Discourse on Privacy Protection in West Germany" 
• " Datenschutz, the Defense of Law, and the Debate over Precautionary Surveillance: The Reform of Police Law and the Changing Parameters of State Action in West Germany"