Skip Navigation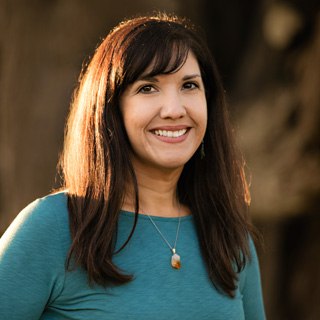 LORI FLORES
Associate Professor (Ph.D., Stanford University, 2011)
Curriculum vitae

Office: SBS S-337

Email:  lori.flores@stonybrook.edu
Interests: Twentieth-century U.S., Latino, immigration, race, labor, gender, U.S.-Mexico borderlands
My research and writing focuses on Latino life, labor, and politics in the United States from the post-WWII era to the present day. My first book,
Grounds for Dreaming: Mexican Americans, Mexican Immigrants, and the California Farmworker Movement
 (Yale University Press, 2016), examined the working and social relationships between Mexican Americans and Mexican migrants (bracero, undocumented, and other type of guest worker) in the agricultural empire of California's Salinas Valley, and told the story of how a diverse farmworker community fought for its labor rights against powerful agribusiness interests. My next book project makes a geographical move from the U.S. West to Northeast to examine the lives of Latino food workers including and beyond farmworkers. By examining what I think are the tandem processes of the United States' growing appetite for Latino
food
and appetite for Latino
labor
during the twentieth and twenty-first centuries, this project will advance our historical understanding of how the popularity and permeation of Latino cuisine throughout America has intersected with the acceptance and inclusion of Latino people. When has food allowed Latinos to achieve upward mobility, social acceptance, and political change? By contrast, where and when has Latino food been embraced (but Latino people were not) because of racial or xenophobic backlash? This book contributes something new by explicitly connecting the histories of Latino food, labor, and migration to produce a more comprehensive narrative about how Americans have responded to all three. I'm excited to train undergraduate and graduate students interested in the topics of race and migration, labor and working class history, women's and gender history, civil rights and protest movements, the American West and the U.S.-Mexico border region, and global borderlands history.
Personal website: www.loriaflores.com