Skip Navigation
Study Abroad Programs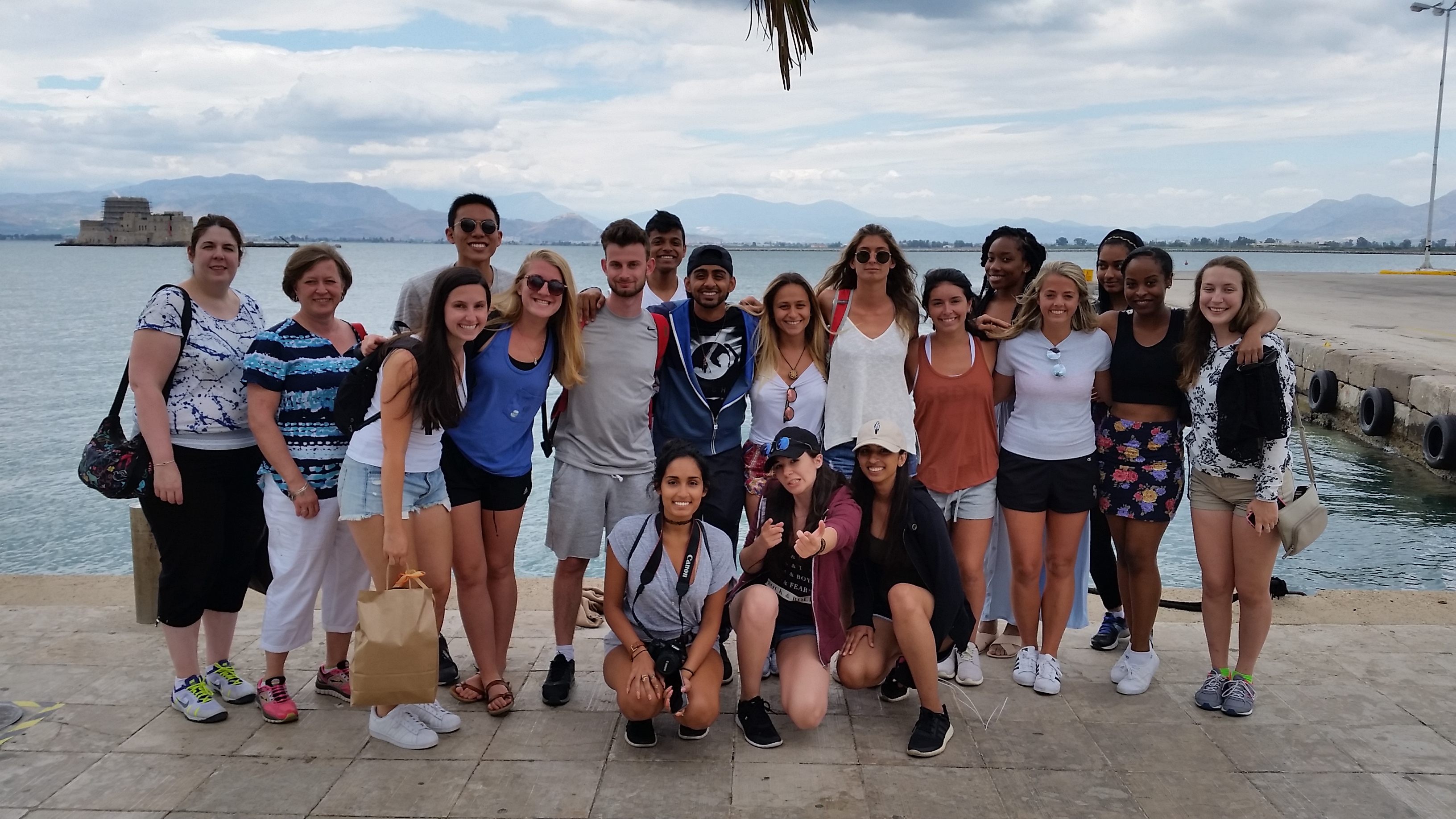 Business has become a global activity, and an international experience has become a vital component of your education. The College of Business attracts students from all over the world, so students get an international experience right in our classrooms. We strongly encourage students to study a foreign language and to take advantage of the College of Business study abroad programs around the globe.
Summer in Greece is a College of Business sponsored program offering 6 business credits and led by COB faculty members Dr. Aristotle Lekacos and Dr. Richard Laskowski.
Take courses, participate in an intern or take part in an industry project at a program at our partner university, Florence University of the Arts.
Explore Copenhagen while taking business courses at Copenhagen Business School. CBS is a prestigious Business school with a rich stimulating international and multicultural environment.
Spend the Summer at the University of Bremen and get the chance to take business or economics courses and work in international teams on praxis projects which include work on practical problems experienced by real German companies.  
These Partner University Programs also have a selection of courses offered in English that are already approved by the College of Business:
The Australian National University, Australia
Bond University, Australia
Chinese University of Hong Kong, Hong Kong
City University of Hong Kong, Hong Kong
Copenhagen Business School, Denmark
Deakin University, Australia
Florence University of the Arts, Italy
Glasgow Caledonian University, Scotland
Hanyang University, South Korea
Konkuk University, South Korea
Korea University, South Korea
Peking University, China
Seoul National University, South Korea
Universidad Carlos III de Madrid, Spain
University of Hertfordshire, England
University of Leeds, England
University of Seoul, South Korea
University of Sussex, England
Yonsei University, South Korea
Students can also choose from dozens of other study abroad programs available throughout the academic year. Students are strongly encouraged to visit the Study Abroad Office in Melville Library E-1340 to discuss various options and to visit their website for program details, deadlines and available scholarships.