Skip Navigation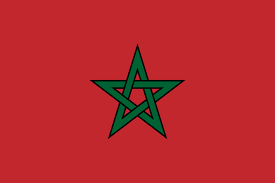 Winter in Morocco
Details and Cost

About the Program

Students will take a journey across Morocco and visit Tangier, Tetouan, and Chefchaouen while learning about Moroccan language & culture, family dynamics and landscapes. Students will partake in workshops on calligraphy, cooking, pottery, carpet weaving, enjoy Moroccan cuisine, hike to the surrounding mountains of Tetouan, visit museums, explore a rural market and more. 

*Excursions subject to change

 

| | |
| --- | --- |
| Location | Tetuon, Morocco |
| Program Type | Faculty-Led Program |
| Program Term | Winter |
| Program Dates | January 3 - 17, 2024 |
| Language of Instruction | English |
| Budget | View Budget |
| Living Arrangements | |
| Additional Information | Faculty-Led study abroad programs may require group travel. Please reach out to your IAP Coordinator prior to making any travel arrangements. |

Program Housing Statement: Stony Brook University is required to comply with the housing policies of the host country, partner institution and/or hotel/hostel. These policies may include requirements such as sex-based housing placement.

 Requirements

| | |
| --- | --- |
| GPA | 2.0 or higher |
| Application Deadline | Oct. 1 |

Candidates may be interviewed to determine their qualifications for participating and representing Stony Brook University abroad.

Academic Information

Course Information

Participants will register for a total of 3 credits:

AFH 329: Pan-African Literature I (GLO, HFA+)

Students in the Honors College will register in HON 401: Global Issues (DIV, GLO)

This course invites students to spend a semester abroad using their skills as critical readers and writers by reading and responding to a literary text by Moroccan French writer Tahar Ben Jelloun. The translator from French, Rita Nezami, will teach the novel to focus mainly on Moroccan culture and the universal themes of racism, migration, and injustice. Students will read the book, analyze the storyline, themes, and characters, have discussions, and write one paper (five pages) at the end of the three weeks on what they have learned about Moroccan culture and on racism toward Black people in Morocco, racial injustice, illegal immigration, and deportation. Students will also focus on the universal themes of love, friendship, respect, the human condition and relationships, and child disability to understand how they are dealt with in Moroccan culture and society. Students will do some research on the Goncourt Prize-winning author Tahar Ben Jelloun, whose focus in all his works is always urgent global issues. Students will read an interview with Ben Jelloun that was published in The New Yorker. Also, students will read a collection of short stories, The Director and Other Stories from Morocco by another Moroccan author, Leila Abouzei.

Academic Policies

Credits earned on this program will calculate toward a student's GPA at Stony Brook University. Non-SBU students are advised to check their home university policy on grade and credit transfer.
Students following the Stony Brook Curriculum (SBC) may request for GLO and EXP+ in addition to requirements fulfilled by their coursework.

Resources and Contact

 

Contact Information

Margaret Hartofilis
International Programs Coordinator
International Academic Programs
Stony Brook University
E1340 Melville Library
Stony Brook 11794
Tel: (631) 632-7030
Fax: (631) 632-1396
margaret.hartofilis@stonybrook.edu

Map It!