Skip Navigation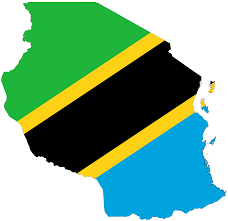 Winter in Tanzania
Details and Cost

About the Program

EXTENDED DEADLINE-10/15/23
Spend 2.5 weeks in beautiful Tanzania on this health-focused program that is hosted at a regional hospital. This program has an in depth comparative healthcare systems theme with lectures and seminars by both US and Tanzanian based practioners.
Students spend a day on safari in Tarangire, visit Lake Manyara National Park, hike part of Mt. Kilimanjaro and enjoy the colorful culture of this region. Overall, this program focuses on Tanzanian culture and healthcare, as these topics are interconnected in Tanzanian society. Our team of expert faculty and staff guide our students who learn about these topics on site!
This is a great opportunity to build your resume for applying to PA, Nursing and Med school.


 

Location

Tanzania, Tanzania

Program Type

Faculty-Led Program, Internship/Experiential Learning

Program Term

Winter

Program Dates

Winter 2024:
December 27-28 Online 
January 2 (departure NY) - January 18

Language of Instruction

English

Budget

View Budget

Living Arrangements

Shared hotel-style accommodation

Additional Information

Faculty-Led study abroad programs may require group travel. Please reach out to your IAP Coordinator prior to making any travel arrangements.

Program Housing Statement: Stony Brook University is required to comply with the housing policies of the host country, partner institution and/or hotel/hostel. These policies may include requirements such as sex-based housing placement.

 Requirements

GPA

2.0

Other Requirements

All undergraduates, graduates, including HSC students, in good academic standing. Non-SBU students are encouraged to apply.
Interview required as spots are limited.

Application Deadline

October 1

Candidates may be interviewed to determine their qualifications for participating and representing Stony Brook University abroad.

Academic Information

Course Information

This is a 3 credit program. Students will be advised by the Program Coordinator on the appropriate registration to work towards satisfying their SBU degree requirement. Non-SBU students will be given course syllabi for approval on their home campus.
IAP 488
This program primarily takes place at KCMC hospital in Moshi, Tanzania. Working in conjunction with the Hospital, students team up with their staff and students in learning about healthcare, governments role in subsidizing health costs and complete rotations through the various units of the hospital. The exposure to various units helps students to understand the operations of a hospital as well as learn about pre-natal, child, adult, preventative, infection disease and terminal care.

Academic Policies

Credits earned on this program will calculate toward a student's GPA at Stony Brook University. Non-SBU students are advised to check their home university policy on grade and credit transfer.
Students following the Stony Brook Curriculum (SBC) may request for GLO and EXP+ in addition to requirements fulfilled by their coursework.

Resources and Contact

 

Contact Information

Mariam Isack
Program Manager, Tanzania Study Abroad
International Academic Programs
Stony Brook University
E1340 Melville Library
Stony Brook, NY 11794-3397
Tel: (631) 632-7030
Fax: (631) 632-1396
mariam.isack@stonybrook.edu

Map It!