Skip Navigation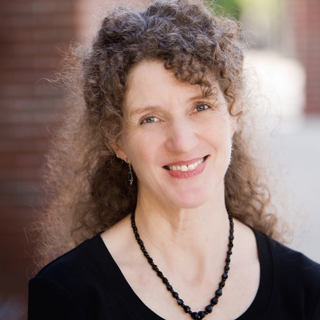 APRIL MASTEN

Associate Professor (Rutgers University, 1999)

Curriculum vitae

Office: SBS S-313

Email: april.masten@stonybrook.edu

Interests: Nineteenth-century U.S. cultural history

I am interested in exploring the relationship between culture and capitalism in nineteenth-century America. My specific focus is on the social, political, and economic conditions that have enabled artists, dancers, musicians, and others to thrive and influence their societies, or not. Looking at—and also beyond—individual talent, I analyze the structures of opportunity that have sustained and marginalized cultural workers and their communities, particularly as shaped by the ideological and material realities of race, class, ethnicity, and gender.
My first book, Art Work: Women Artists and Democracy in Mid-Nineteenth Century New York (University of Pennsylvania Press, 2008), follows the aspirations and experiences of a forgotten generation of women artists on their journey from art school to industry to obscurity. My current book project, "Diamond and Juba: The Rise and Fall of Challenge Dancing," looks at race and class tensions in the pre-Civil War era through the lives of the period's most prominent Irish- and African-American competitive jig dancers.
Both projects began with the premise that art is a form of work that derives its meaning from changing conditions of production and reception. The careers of artists and performers can thus provide unique insight into historical shifts in thought and practice. For instance, we can't know the significance of an 1840s dance contest or an 1860s illustration unless we know the origins of the skills and techniques they required, the social forces that influenced their form and content, and the labor markets and leisure practices they were a part of. We also need to know who produced and profited from their art, where it was exhibited or performed, and how and why it was embraced or condemned.
 To recover this knowledge, I draw on diverse and untapped sources and methods—from parsing the words and pictures that contemporaries used to describe these art forms to recreating the moves and steps that can capture the physical experience of performing these dances. Tapping this kind of kinesthetic evidence enhances conventional readings of traditional sources, revealing hidden meanings and relationships.