Skip Navigation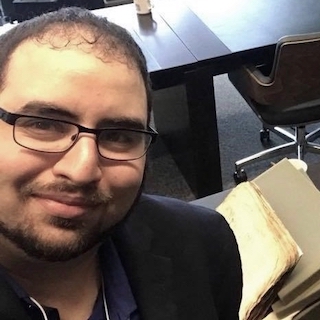 MOHAMAD BALLAN

Assistant Professor (Ph.D., University of Chicago, 2019)

Curriculum vitae

Office: SBS S-315

Email:  mohamad.ballan@stonybrook.edu

Interests: Medieval Mediterranean; borderlands and frontier history; political thought; Islamic history; medieval Iberia; sectarianism and intercommunal relations; early modern Europe; intellectual networks; philosophy; historiography; Ottoman Empire; late antiquity

My research focuses on the intellectual, political and cultural history of the pre-modern Mediterranean world, with an emphasis on Iberia and North Africa during the late medieval and early modern era. I am particularly interested in political thought, historiography, intercommunal relations, and borderlands between 1250 and 1500. My current book project examines the phenomenon of the "scholar-statesman"—litterateurs, physicians, and jurists who ascended to the highest administrative and executive offices of state—in the late medieval world. It focuses on the career and writings of Lisān al-Dīn ibn al-Khaṭīb (d. 1374), the preeminent historian, philosopher and chancellor of the Nasrid Kingdom of Granada, situating this figure within a dynamic intellectual and political network of scholars, functionaries and statesmen across the late medieval Mediterranean world.