Skip Navigation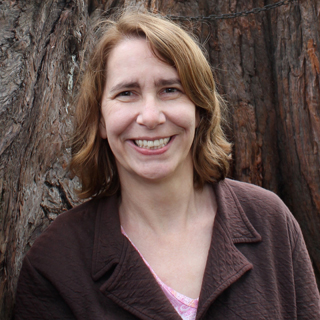 JENNIFER L. ANDERSON

Associate Professor (PhD, New York University, 2007)

Curriculum vitae

Office: SBS S-315

Email: jennifer.l.anderson@stonybrook.edu

Interests:  public history, local history, Caribbean history, issues of race and class, slavery, colonialism, labor, material culture, commodities,  environmental history
As an interdisciplinary historian, I have long been interested in the connections among people, natural environments, and material culture. My book, Mahogany: The Costs of Luxury in Early America (Harvard University Press, 2012), explores how the desire for beautiful mahogany furniture in colonial North America had significant  human and ecological impacts in the West Indies and Central America where these coveted trees were harvested by enslaved Africans.
My current research investigates the multi-faceted economic and cultural ties between New York and the Caribbean. As New York became a main provisioner of food to sugar islands such as Jamaica, Barbados, and Antigua, planters (including some who owned land in both places) and their enslaved Africans routinely moved between these very different regions. While taking this larger context into consideration, my next book (in progress) focuses on Long Island's complex history--from the 17th to the 19th century--as a venue of engagements among Native peoples, European settlers, and enslaved Africans that involved generations of conflict, adaptation, and innovation. My specific emphases include Native history, settler-colonialism, agriculture, maritime industries (i.e. whaling, fishing, oystering, ship building, merchant trade, etc.), labor,  migration, provisioning, and the environmental impacts of these activities. To encourage discussion of these themes, Anya Zilberstein and I co-organized a conference, entitled  "Empowering Appetites: The Political Economy and Culture of Food in the Early Atlantic," held at the Huntington Library (San Marino, CA) in October 2018.
As an Editor of the Long Island History Journal , I have produced special issues on the history of whaling on Long Island and local African American & Native American heritage sites. Drawing on my extensive experience as a museum director, curator, and exhibition developer, I serve as a consultant and advisor to many museums, historical societies, and cultural organizations. In addition, I regularly present educational workshops and public talks on a wide range of topics. I also teach a wide range of graduate and undergraduate courses, including:
  "American Colonial History"
"Oceans Past: Maritime History from a Global Perspective"
"Slavery and Freedom in the Making of the Americas"
"Long Island Community Histories" (research seminar)
"History, Slavery, and Memory" (writing seminar) 
"American Biographies: Life Stories in Historical Context" (research seminar)