Skip Navigation
News Archive 2016
---
11/30/2016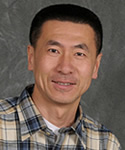 Chemistry Prof Jin Wang's paper, "Uncovering the mechanisms of Caenorhabditis elegans ageing from global quantification of underlying landscape" is published in the Journal of the Royal Society Interface Read more
10/17/2016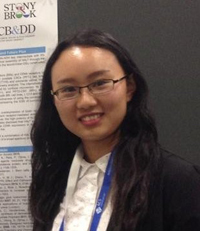 Yaozhong Zhang in Dr. Ojima's lab was selected as a 2016-2017 Scholars in Medical Sciences (SBMS) Program Read more
10/12/2016


Dept of Chemistry Prof Chris Johnson Awarded Young Investigator Grant from the Air Force Office of Scientific Research Read more | Read more

10/7/2016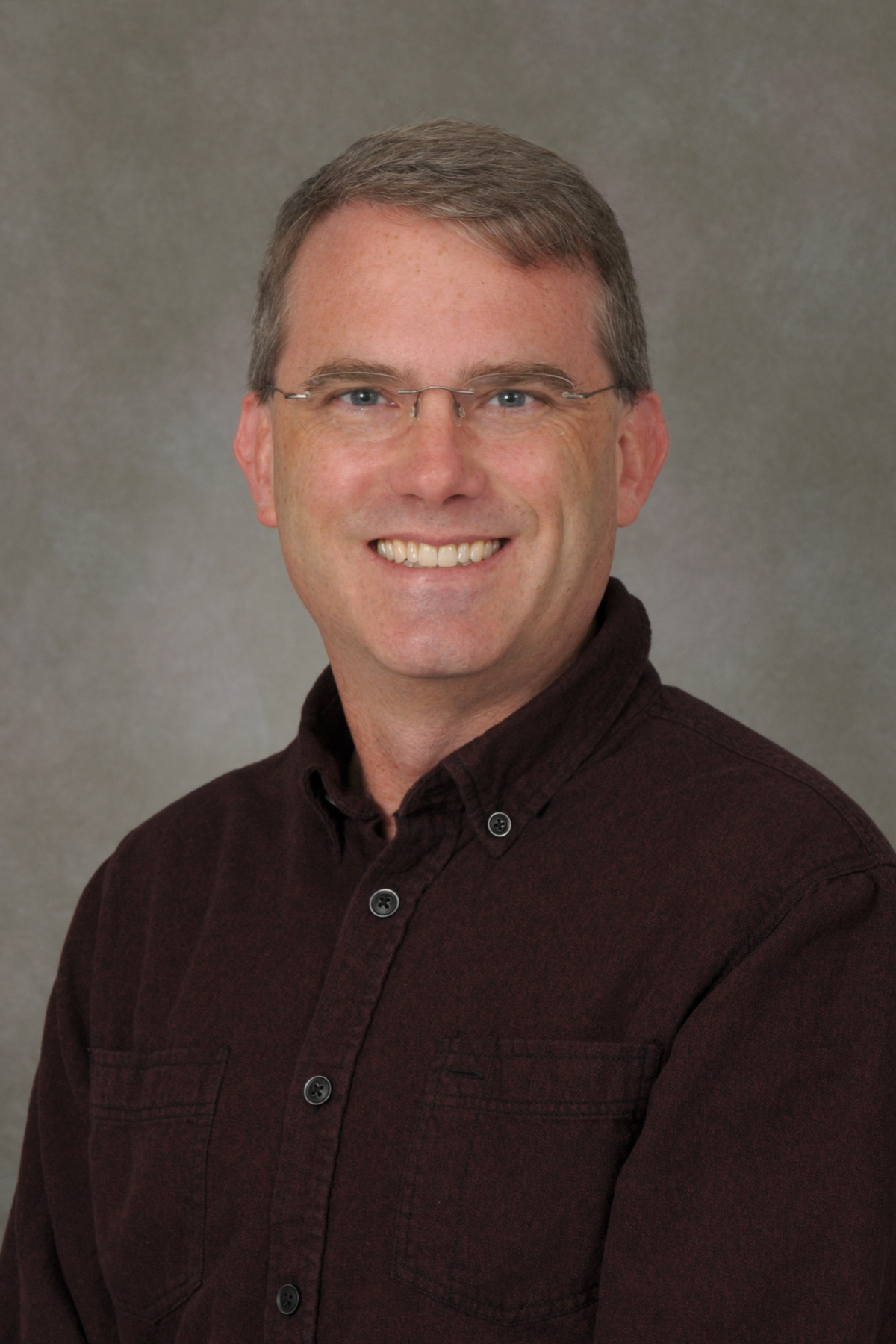 Department of Chemistry Professor Eric V. Patterson is one of 27 MERCURY collaborators from 25 colleges and universities. Read more

10/7/2016
PhD Student,Jianping Huang, Awarded for Energy Materials Research Read more
10/6/2016
Dr. Benjamin Hsiao developing new, sustainable water filtration Read more
9/23/2016
DRS. ORLANDO D. SCHÄRER AND MARKUS A. SEELIGER, ARE AMONG THOSE HONORED BY THE SCHOOL OF MEDICINE FOR FACULTY EXCELLENCE. Read more
9/21/2016
Congratulations to Jianping Huang on receiving the 2016 Dr. Mow Shiah Lin Scholarship.
9/20/2016
Congratulations to Prof Kathy Parker on receiving the 2017 American Chemical Society Cope Scholar Award! Read more
9/19/2016
Faculty Position Organic Synthesis, Radiotracer Synthesis & PET Imaging
( Academic Jobs Online)

The Department of Chemistry at Stony Brook University in conjunction with the Biomolecular Imaging Cluster seeks to hire a tenure-track faculty member at the Assistant/Associate or Full Professor level to begin Fall 2017 with expertise in synthetic organic chemistry and with a strong interest in developing radiotracers for positron emission tomography (PET) imaging. The new faculty member is expected to establish or have established a vibrant, extramurally-funded research program, and must have a Ph.D. from an accredited institution in Chemistry or a closely related field, and postdoctoral experience. Candidates must have demonstrated excellence in innovative research and a strong commitment to teaching undergraduate and graduate Chemistry. The new faculty member will join the Biomolecular Imaging Cluster, a cross-campus initiative that connects the Department of Chemistry with academic units in the Life Sciences and the School of Medicine.

Stony Brook University has made a major investment in the facilities and instrumentation for PET imaging including the installation of a Siemens Biograph mMR human MR-PET scanner, human and preclinical PET/CT scanners, and construction of a GMP radiotracer synthesis lab for labeling with PET nuclides such as fluorine-18. In addition, the School of Medicine is due to complete the construction of the Medical and Research Translation building in 2018, which will be a focal point for translational research and bioimaging, and will include a cyclotron and carbon-1 synthesis facility. Support for cross-campus collaborative research is also underpinned by the Institute for Chemical Biology and Drug Discover and the Laufer Center for Physical and Quantitative Biology, while the NIH-funded Chemistry-Biology Interface Training Program provides an additional level of connectivity between Chemistry, Life Sciences and the Medical School. Stony Brook is also close to Brookhaven National Lab which operates the National Synchrotron Light Source II, and Stony Brook Medicine recently affiliated with the Mount Sinai Health System, providing new opportunities for collaborative science.

Interested applicants should submit a State employment application, cover letter, complete curriculum vitae including publication list, proposal research plans and teaching interest to Academic Jobs Online at: https://academicjobsonline.org/ajo/jobs/6593 Applicants for Assistant Professor should arrange to have three letters of recommendation submitted on their behalf. Electronic submission via Academic Jobs Online is highly preferred.

Alternatively, submit above materials to: Chair of Search Committee, Department of Chemistry, Chemistry Building, Room 104, Stony Brook University, Stony Brook, NY 11794-3400, Fax: (631) 632-7960 .

Stony Brook University is an affirmative action, equal opportunity employer. Female/Minority/Disabled/Veteran
9/19/2016
Very sorry to report that Dr. Terrence E. Gavin (Ph.D., Ramirez, 1982), Professor of Chemistry at Iona College passed August 2016 Read more
9/13/2016
Top research story at DOE, BNL and SBU Read more @ DOE office of Science BNL Stony Brook University
9/12/2016
Stony Brook Chemistry Chair discusses Women in Academic Chemistry Read more.
8/18/2016
DR. FRANCIS JOHNSON IN THE NEWS! - LI SCIENTISTS LAND $1.3M GRANT TO TREAT GUM DISEASE. Read more.
7/20/2016
Carlos Simmerling Elected an American Chemical Society Fellow Read more.
6/27/2016





Congratulations Prof Hanson for your lifetime achievements in process of chemical education!
6/3/2016
Prof Gao's light sheet tiling 3D microscopy work is highlighted in Nature
Read more.
5/4/2016

Congratulations to Prof Tom Allison and the Allison group!
Supporting cutting-edge research that could impact solar energy technologies, the Department of Energy has granted a prestigious Early Career Award to Stony Brook's Thomas K. Allison. Allison, who holds a joint appointment in the Stony Brook University departments of Physics and Chemistry, was recognized for his work on developing new light sources and techniques to follow the motions of molecular systems in real-time. Read more.
4/22/2016
Congratulations to Edward Miller who has been selected to receive the Provost's Award for Academic Excellence. This award is given annually to a very select number of graduating seniors who have shown true academic excellence, not just in the classroom, but in other ways as well, in research or creative activities, or in building an academic community.
4/14/2016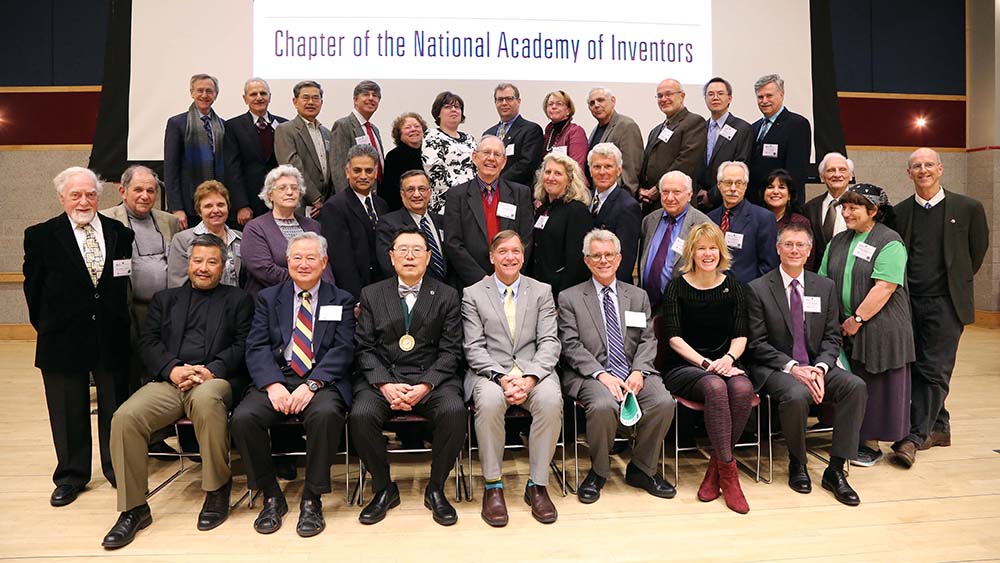 Stony Brook Celebrates New National Academy of Inventors Chapter.
Read more.
4/11/2016
Each year, the faculty nominate graduating students who have distinguished themselves through scholarly achievement in their thesis research and service to the department and fellow students, for departmental awards, which are presented at commencement. At that time, the faculty also recognize outstanding teaching in advanced and first-year graduate students.


The Department of Chemistry Graduate Student Award Winners for 2016:


Lee Myers Award for Outstanding Doctoral Chemistry Student
​Haiqing Liu


Maria Tzamarioudaki Memorial Award for Outstanding Doctoral Student
​Lei Wang


Chemistry Award for Outstanding Doctoral Student
​Agnieszka Gil, Zongyuan Liu, Jeannette Marine


Chemistry Award for Excellence in Doctoral Research
​
​Fereidoon Daryaee, Matthew Kershis, Crystal Lewis, Rui Lu, Shuang Song, Longfei Wei
Chemistry Award for Outstanding Service
​Benedette Adewale, Krupa Haranahalli, Crystal Lewis, Jeannette Marine, Lauren Spagnuolo, Megan Scofield, Simon Tong


Chemistry Award for Advanced Graduate Student Teaching Assistant
​Lisa Shah, Simon Tong


Chemistry Award for First-Year Graduate Student Teaching Assistant

Congratulations to All!
3/23/2016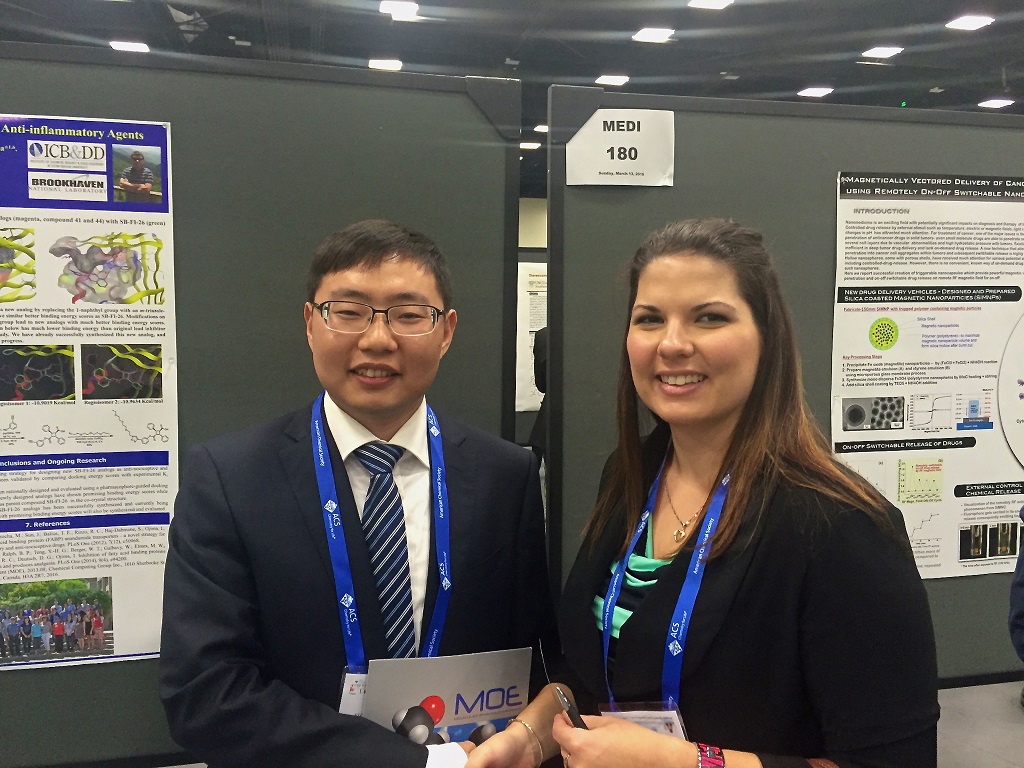 We have exciting news to share with the department about one of Professor Ojima's senior Ph.D. students!

At the March 2016 ACS Meeting in San Diego, Longfei Wei was presented with one of two Research Excellence Awards in Medicinal Chemistry, co-sponsored by the Chemical Computing Group and ACS Division of Medicinal Chemistry. He was honored to receive his award from Dr. Eric Walters, Secretary of ACS MEDI session and Audrey Bonin from CCG on Sunday evening. On Tuesday night he was also invited to attend a dinner with Audrey and several other people working in MOE, along with five graduate students who won the COMP session CCG awards and another MEDI session awardee.

The title of Longfei's award winning submission was, "Computational Structure-based Design of Fatty Acid Binding Protein (FABPs) Inhibitors as Anti-nociceptive and Anti-inflammatory Agents".

This performance is particularly impressive, since the theme of this meeting was "Computers in Chemistry", so there were many submissions featuring Computer-Aided Drug Design. Please join us in congratulating Longfei on his outstanding achievement.

The attached photo is of Longfei and Audrey Bonin at his poster.
3/21/2016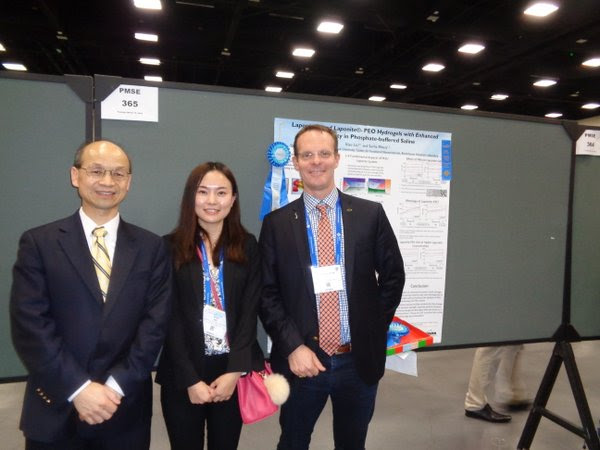 Xiao Liu has won the ACS PMSE Division (Polymeric Materials Science and Engineering) Best Poster Award! Xiao's poster was on enhanced elasticity in nanoparticle-polymer biomaterials.
3/18/2016
Chemistry Lab Safety Day, March 18, 2016
3/7/2016
3/7/2016
Katherine Aubrecht Awarded for Incorporating Sustainability into Chemistry Education
2/15/2016
Founding Chair Francis Bonner passed Monday, February 15, 2016
Francis Bonner joined the State University College of Long Island in its second year, 1958, and was our Founding Chair of Chemistry from 1958-1970. Francis guided the development of the Chemistry Department, its undergraduate, its graduate, and its research programs throughout its formative years. His research centered on inorganic reaction mechanisms with particular emphasis on the aqueous chemistry of nitrogen oxides and their compounds and ions. One of his favorite publications was "The Story of NO: How a Small Toxic Molecule Made it to the Big Time." Science Spectra, 1996, 4, pp 32-37.
There will be a Memorial service on Sunday, March 6, 2016 at noon at the Bates House in Setauket.