Skip Navigation
The Chemical Biology Training Program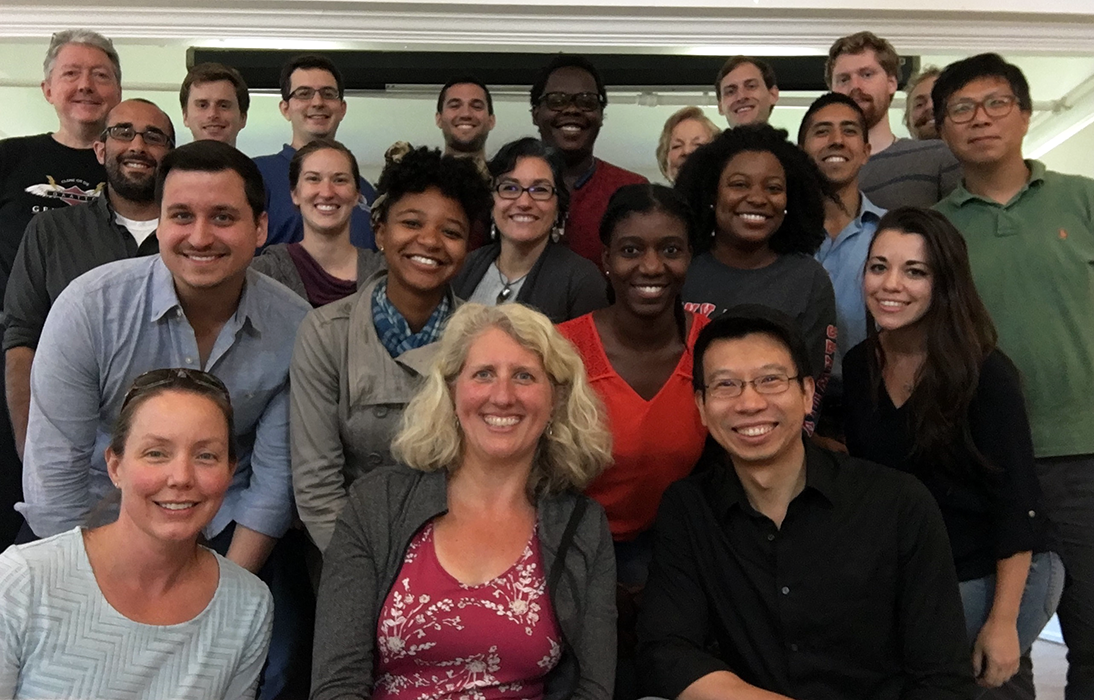 Stony Brook's Chemical Biology Training Program (CBTP) provides a unique training environment for graduate students interested in research at the interface of chemistry and biology.  Our program aims to  produce successful, independent, professional, rigorous, and ethical Ph.D. scientists and to maintain a scientific research environment that is inclusive and supportive of trainee development. Stony Brook University is committed to diversity as outlined in our  SBU's Plan for Equity, Diversity and Inclusion.  The CBTP is an integral part of the vibrant interdisciplinary community that exists between the life and physical sciences and the medical school. Students in the CBTP are provided with knowledge and experience to navigate this exciting interdisciplinary space. 
Apply through these Participating Graduate Programs:
Biochemistry and Structural Biology
Chemistry
Molecular Genetics and Microbiology
Pharmacological Sciences
Faculty who participate in the CBTP have primary appointments in the following Departments: Chemistry, Applied Mathematics and Statistics, Biochemistry and Cell Biology, Molecular Genetics and Microbiology, Pharmacological Sciences, and Physiology and Biophysics, as well as the Brookhaven National Laboratory. To see participating faculty members click  here.
Co-Directors:
Elizabeth Boon and   Jessica Seeliger    
The CBTP at SBU is made possible by a generous grant from the: